Niecy Nash-Betts joins ensemble cast for Ava DuVernay's Caste
Niecy Nash-Betts was announced as part of an ensemble cast starring in Ava DuVernay's film Caste.
The film will be an adaptation of Pulitzer Prize winning author Isabel Wilkerson's book Caste: The Origin of Our Discontents. The book, which has topped bestsellers and critics' lists throughout the country, examines the unseen caste system that has shaped the history of the United States from its inception.
From the book descriptor on Amazon:
"Beyond race, class, or other factors, there is a powerful caste system that influences people's lives and behavior and the nation's fate. Linking the caste systems of America, India, and Nazi Germany, Wilkerson explores eight pillars that underlie caste systems across civilizations, including divine will, bloodlines, stigma, and more. Using riveting stories about people—including Martin Luther King, Jr., baseball's Satchel Paige, a single father and his toddler son, Wilkerson herself, and many others—she shows the ways that the insidious undertow of caste is experienced every day. She documents how the Nazis studied the racial systems in America to plan their outcasting of the Jews; she discusses why the cruel logic of caste requires that there be a bottom rung for those in the middle to measure themselves against; she writes about the surprising health costs of caste, in depression and life expectancy, and the effects of this hierarchy on our culture and politics. Finally, she points forward to ways America can move beyond the artificial and destructive separations of human divisions, toward hope in our common humanity."
DuVernay has taken this powerful text and adapted it into a screenplay that she is producing and currently directing in Georgia. The film will star Oscar nominee Aunjanue Ellis (King Richard) in the lead role who will be joined by Jon Bernthal (King Richard, American Gigolo), Vera Farmiga (The Conjuring franchise), Jasmine Cephas Jones (Blindspotting), Connie Nielsen (Wonder Woman franchise) and Nick Offerman (Colin in Black and White) in addition to Niecy Nash-Betts.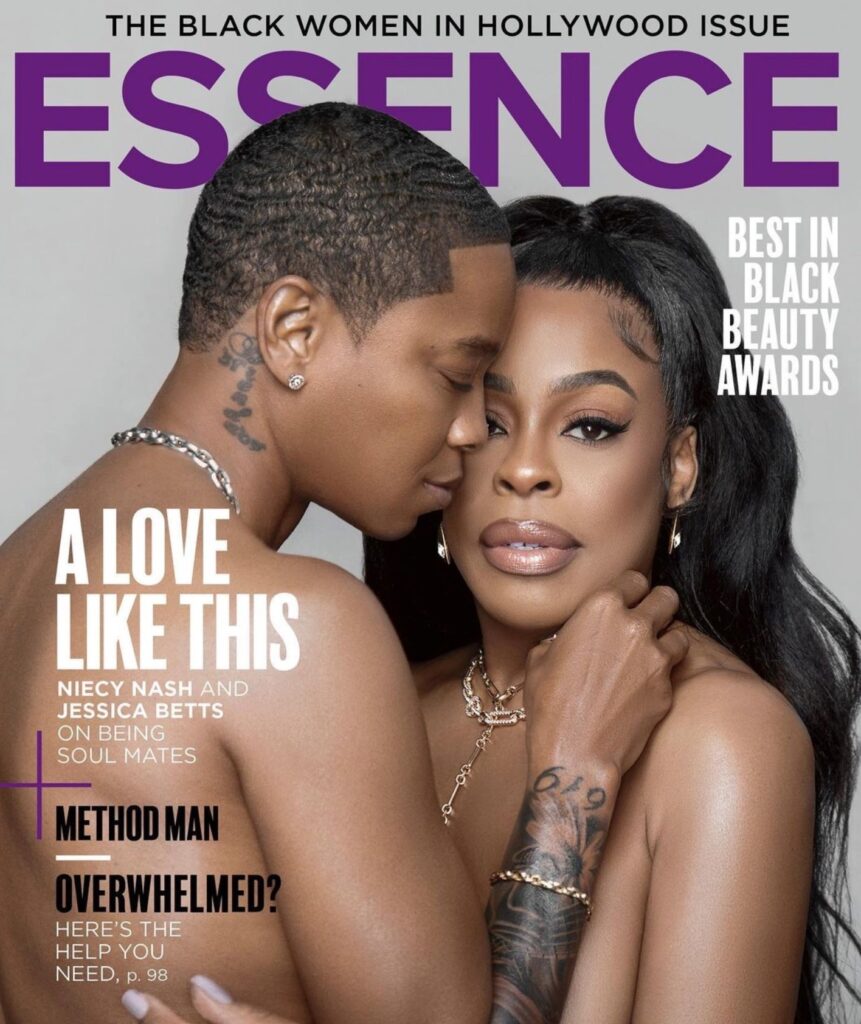 Nash-Betts is fresh off a Critics Choice Award win for her role as Glenda Cleveland in Netflix's Dahmer – Monster: The Jeffrey Dahmer Story.  She previously worked with DuVernay in her Emmy nominated performance for the Netflix Limited Series When They See Us (which also starred Farmiga and Ellis). She is also the lead actor on ABC's The Rookie: Feds. Nash-Betts shocked fans in 2020 with her wedding to Jessica Betts after being involved with and married to men throughout her life up until then. However, since coming out, she has done a lot for the visibility of black queer women, including being part of the first same sex couple to grace the cover of Essence magazine.
There is no word yet on what role Nash-Betts will portray in Caste or whether she will be following the production to Germany or India later this year. A release date for the film is still forthcoming.