Now playing: David Auburn's Summer, 1976
David Auburn's latest play, Summer, 1976, is a delicious meditation on the duality of long-term friendship, memory, and the meaning of women's lives intertwined.
Now playing at Manhattan Theater Club, under the half-century stewardship of Artistic Director Lynne Meadow, Summer, 1976 is a meticulously written and poignant memory play about two Midwestern women's friendship in the culturally fluxive 1970s and the lasting impact it has on their lives—and the lives of their daughters.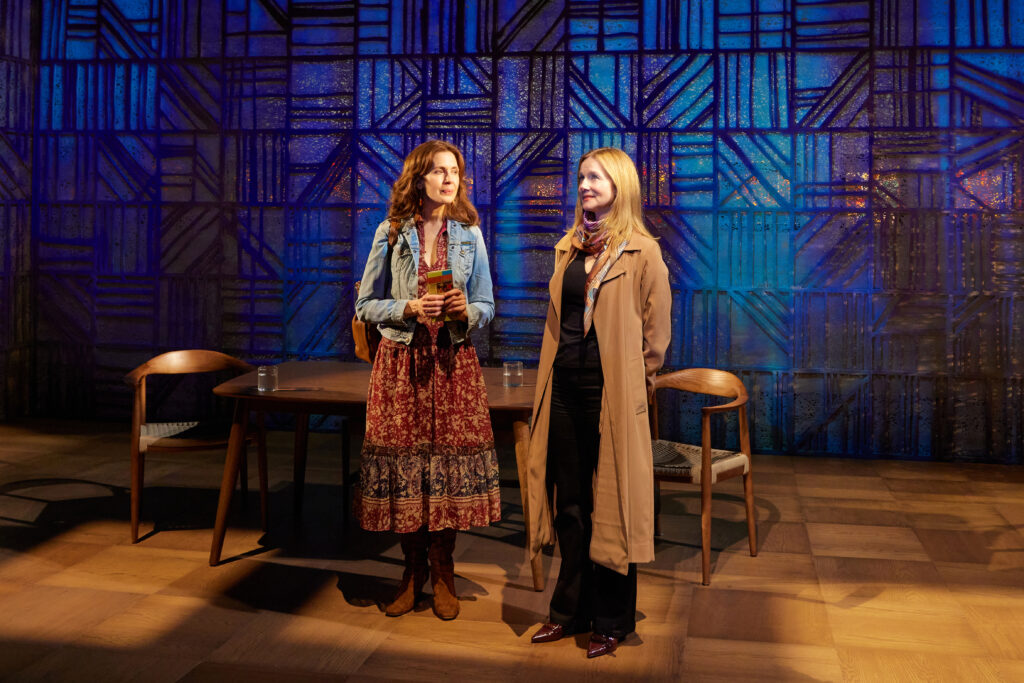 To be frank: Summer, 1976 is essentially two white women talking—written and directed by two men. In today's politically-charged climate of who gets to represent who, and who most needs representing, there are already reasons to wonder about centering this piece, right? Well, not necessarily. With the repeal of Roe v. Wade, and the oppression of all folks who identify as women, this original and un-strident play needs its limelight.
Controlling, erudite Diana (Laura Linney) and daffy, ineffectual Alice (Jessica Hecht) are navigating the avenues of motherhood, marriage, sexual freedom, career, and creativity in Columbus, Ohio c. 1976 and are brought together in friendship by their daughters, who form an instant and non-judgmental bond. The mothers, however, have a more complex connection, compromised by criticism, competition and other cultural pressures that tarnish what is a platonic yet transformative love chemistry.
Kudos go to 2001 Pulitzer Prize winner David Auburn, 53, who grew up in Ohio and who is old enough to have had either of these women for his mother. He has empathically tuned in to two women who are conceiving of their own freedom in indirect and imperfect ways.
The play's leitmotif is as subtle as a summer's night: Human connection is fleeting but the bond between women is indelible. Set in 1976, the Bicentennial—and thus the subtext of independence looms—Summer, 1976 lacks a distinct drumbeat of feminist ideology, which feels very true to me. My mother, who was the same age as these characters, danced the same tentative dance around the era's enticements of "women's liberation" and "sexual freedom" without ever finding the answer in her lifetime to how to be a successful lower middle class working mother with creative ambitions who was not part of the coastal elite.
For audiences of a certain age there are other bittersweet themes: How many chances do we get to recognize transformation, to embrace beginnings and accept endings? How many chances do women get to start over in their lifelong process of becoming?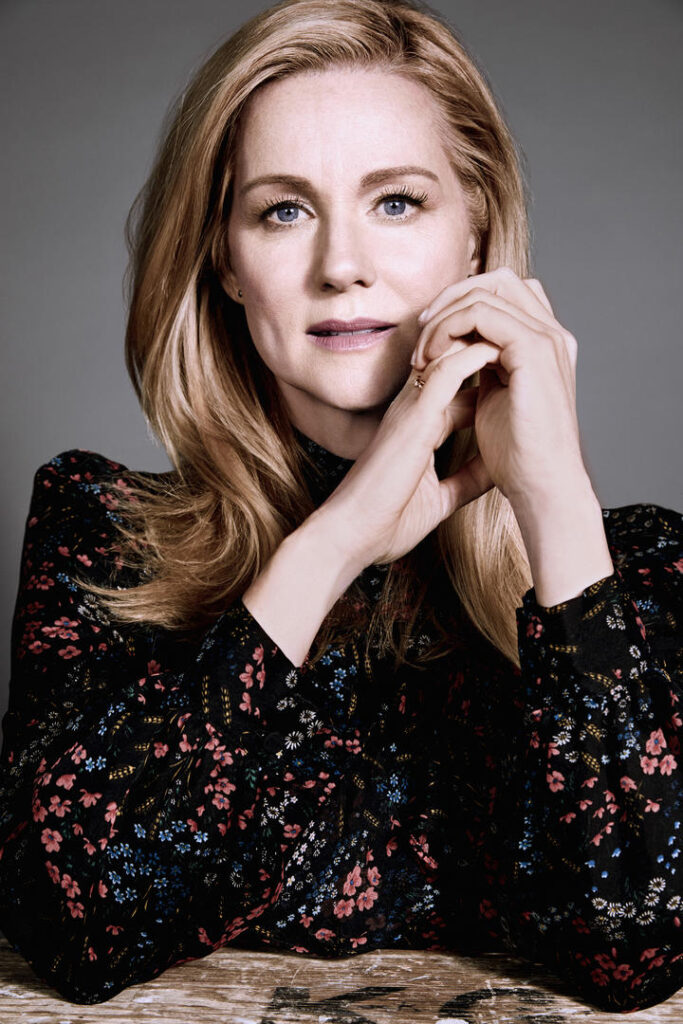 Queer audiences no doubt already love Laura Linney for her LGBTQ allyship and her pivotal role as Mary Ann Singleton in Tales of the City. And Jessica Hecht has played a lesbian in the sitcom Friends, as well as the play Stop Kiss. Together, these iconic and endearing Broadway veterans are a delightful spectacle as they bicker, spar, dream, and spark.
Daniel Sullivan's direction is solid and unsentimental (except for a necessary, delicious, rose-colored flight of fancy), the set design by John Lee Beatty is practical, magical and well-suited to a memory play, while the lighting design by Japhy Weideman evokes long summer afternoons and nights—dappled, luminous and sprinkled with fireflies.
Summer, 1976 is playing until June 18. Get tickets here.