One gay man's take on The Power of the Dog
***This review contains spoilers***
With the Oscars just days away, I figured it was high time I took a look at The Power of the Dog.
Somehow, I had managed to not see it despite the lavish praise and awards it has already received. I made a point to go into the film without reading up on it. All I knew was that it was a western and it starred Benedict Cumberbatch as a closeted homosexual. The following are my raw impressions of the film.
Firstly, the movie is visually stunning. Director Jane Campion wanted the story set in an isolated atmosphere to intensify the tension amongst the lead characters and it worked. Cinematographer Ari Wegner captured her vision using the ample empty space on the Manioto Plains and the profound grandeur of the mountain-scape surrounding them in Central Otago, New Zealand. Production design on the interiors and the costuming was well thought out and made it easily believable that we were in Montana in 1925. It was a feast for the eyes and truly spellbinding, which really helped to tell the story.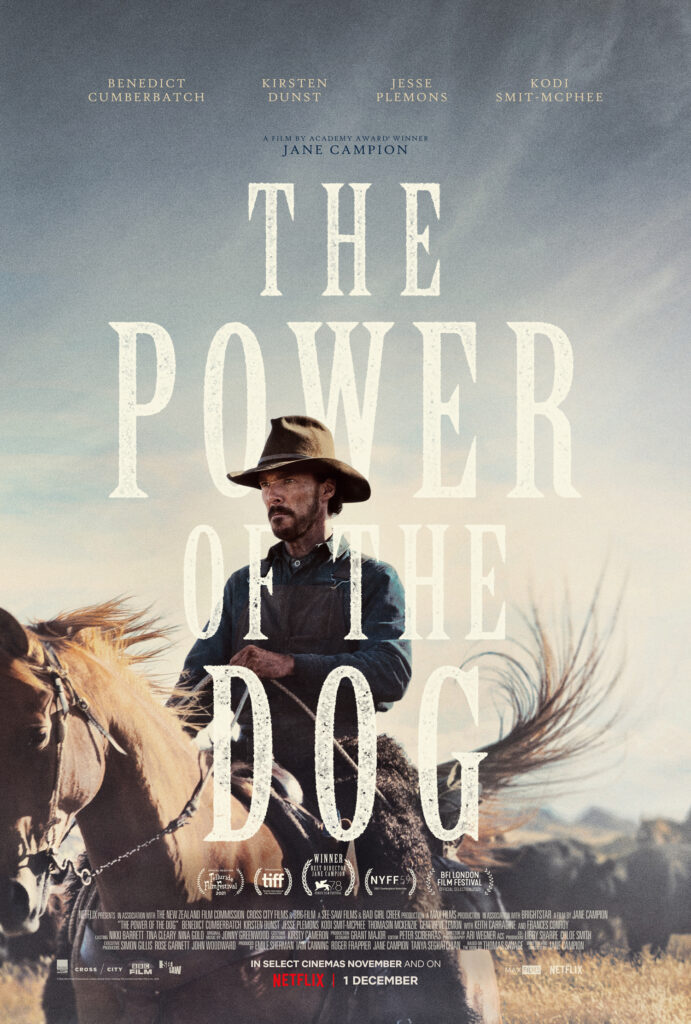 The plot is deceptively simple. Cumberbatch plays ranch owner Phil Burbank, an overtly aggressive cowboy who is the literal definition of toxic masculinity. When Phil's brother and co-owner of the ranch George (Jesse Plemons) marries the widow Rose Gordon (Kirsten Dunst), he makes it a point to make her and her son Peter (Kodi Smit-McPhee) miserable. Throughout the film he openly mocks Rose goes out of his way to humiliate her, which causes her to develop an alcohol problem. Similarly, he constantly makes fun of Peter, who is studying to be a doctor, by calling him "Miss Nancy" and ridiculing him in front of the other ranchers.
No concrete reason is ever given for Phil's cruelty, it just seems to be an extension of his existing personality as evidenced by his aggression with peripheral characters and his superior/shaming attitude towards his brother. We come to understand that he is incredibly intelligent, having been educated at Yale, yet he somehow still decided to commit his life to ranching. As the story progresses, we come to understand the deep connection Phil had to his mentor Bronco Henry who taught him to be a cowboy. By way of Peter, we the viewer discover Phil's stash of Bronco Henry's old male physique magazines. When coupled with an earlier scene of Phil masturbating with a dirty white cloth belonging to Bronco Henry it is suddenly clear that the two had a secret romance before Bronco Henry's death a few years prior to the action of the film.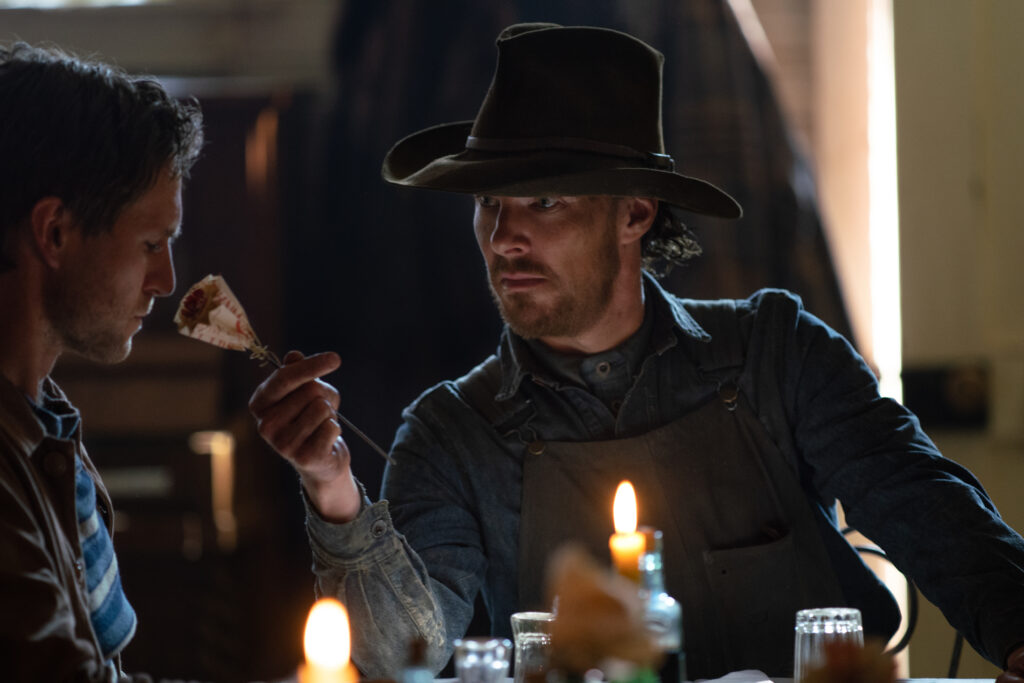 As time passes Phil softens his demeanor towards Peter, likely reminded of himself as boy, and decides to mentor him in the same way Bronco Henry had done years prior. Phil proceeds to teach Peter how to ride horses and begins hand-making him a lasso out of rawhide. Despite easing up on Peter, Phil intensifies his attacks on Rose by exploiting her drinking and embarrassing her in front of the local governor and his parents (Rose's in-laws). To get back at Phil, Rose drunkenly gives away all of Phil's rawhide to the Native Americans, since he was only going to selfishly burn the excess anyway. This sets Phil into a blind rage assuaged only when Peter replaces the lost rawhide with his own supply. Phil uses the rawhide to finish hand braiding Peter's lasso even though he had an open and bloody wound on his hand. The next morning Phil's hand is infected, and he is desperately ill. He dies soon thereafter. We come to find out it was anthrax that killed him, which is only transferable from diseased animals. Suddenly we realize Peter purposely gave Phil the tainted rawhide from a dead cow he had discovered earlier in the film. Peter had played a long game throughout the movie and had finally achieved revenge on behalf of his mother.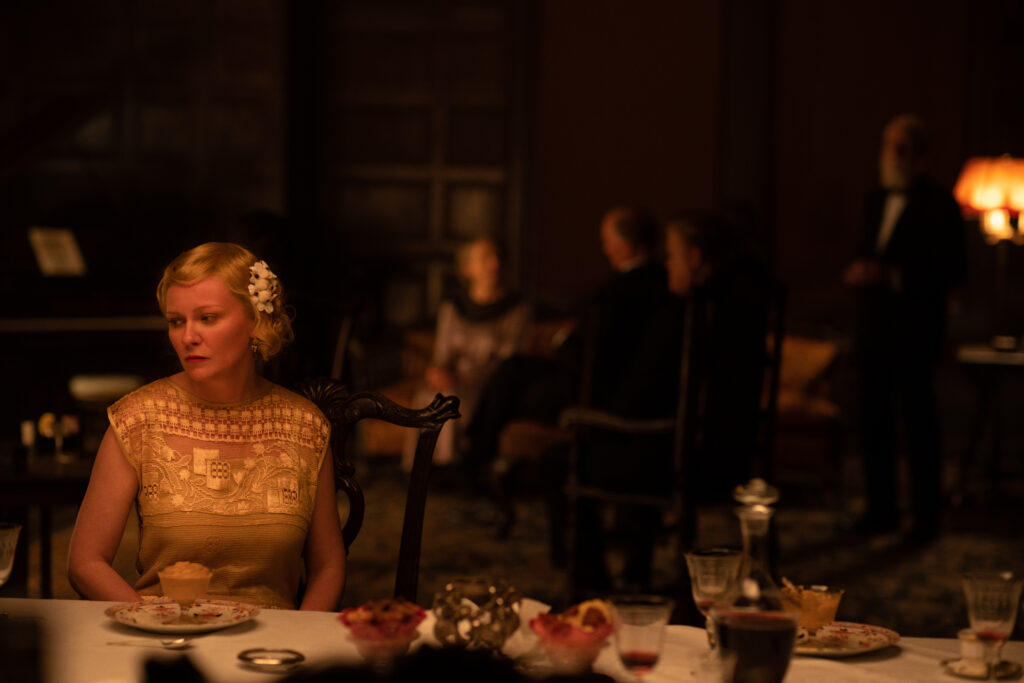 I was left with a mixed bag of feelings after finishing the film. Despite the slow pacing I watched intently, yet I still had to go back to the scenes where Phil masturbated in the field and when Peter found the male physique magazines. Only on a rewatch did it become clear that it was Bronco Henry's cloth and his magazines. I initially thought the cloth was the same one Peter was seen holding as a waiter in the beginning of the film.  Also, if you blinked, you'd miss Bronco Henry's name on the nudie magazine. Given the implication of these two scenes it would have been better to make the link to Bronco Henry and Phil's closeted homosexuality a bit more obvious. I'm all for filmmakers respecting their audience to piece things together but if you miss these details, you miss the entire point of the film. It should have been given more emphasis.
It was also gut-wrenching to see how Phil's self-hatred and toxicity destroyed Rose's life. I always hate when someone takes out their pain and frustration on someone else. I wanted her to defend herself or force her husband to confront his boorish brother. I had to keep reminding myself that we were in Montana in 1925 and women's roles were different. With respect to George, he was portrayed as passive, consistently domineered by Phil throughout the film. So, while it was upsetting to see, it made complete sense in the context of the time and characters, which is just another example of Campion's masterful storytelling. Phil does get his comeuppance in the end after all.
The main thought I was left with, however, was why did we need this story told? I am not downplaying its brilliance, or the amazing performances given by the lead actors. It just makes me ponder why such a sad representation of a queer person's life gets such mainstream acclaim. It was the same thing with Brokeback Mountain in 2005. The gay community has made such gains in the last 20 years, yet the culture at large still seems fixated on a storyline of grief and shame that is no longer relevant.
I realize that not everyone has the privilege to be out in the U.S. but we certainly have more freedom to do so now than in Montana in the 1920s or in Wyoming during the 1960s/1970s. It is for this reason that I am absolutely giddy with anticipation for the release of Bros, the upcoming gay rom-com starring Billy Eichner, which is being distributed by Hollywood giant Universal Pictures. Finally, a (hopefully) mainstream gay romance that doesn't end it tragedy!
Despite those misgivings, I truly enjoyed The Power of the Dog. It certainly gave me a lot to think about and I am sure it will do well at the Oscars. Given its performance at the Golden Globes, Critics Choice Awards and BAFTA's, I predict it will take best picture and best director for Jane Campion. I'd even wager a win for Cumberbatch as best actor. I guess we will just have to wait and see!