Oregon Coast invites you for a whale of a time
LGBTQ allies and hosts in scenic Oregon have two special properties perfect for LGBTQ travelers.
Whale watching from the living room window or patio hot tub? Absolutely, and no binoculars needed! A FabStayz property located on the Oregon Coast in the seaside township of Seal Rock, population 1,156 is unique for its location, artist mural, whale watching and Airbnb original hosts.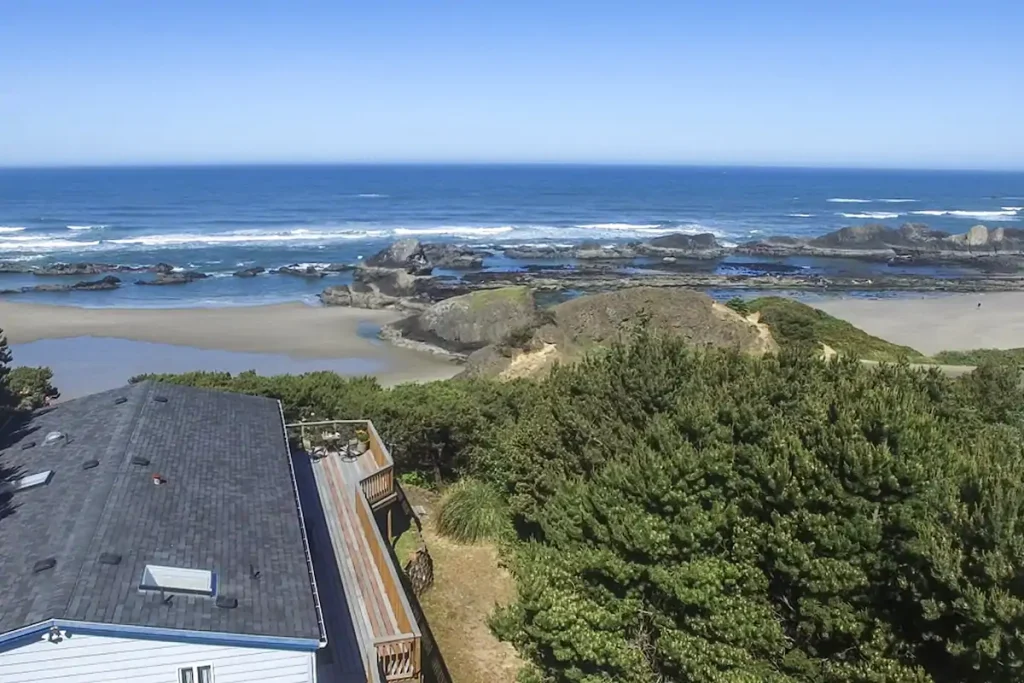 The 12,000 mile migration of the magnificent gray whales, from Alaska to Baja and back, takes place twice a year during the month of November and again in the spring months of March and April. In addition to the whales passing by, this area of the coast is home to a pod of 80 resident whales, sea gulls, pelicans, bald eagles and seals. Think of them as your neighbors and a local boat excursion is the ideal way to connect with them up-close and personal.
This FabStayz property known as The Gullhouse has 180 degree unobstructed ocean views with whale watching from the living room windows, the hot tub on the patio or while lounging on the outdoor deck.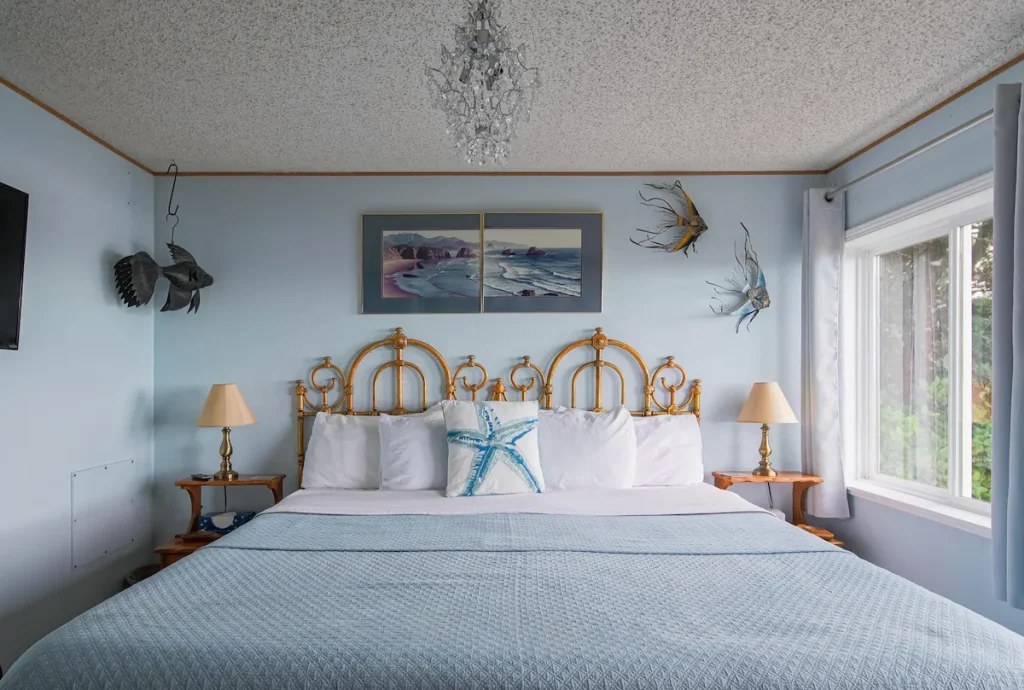 Another distinct feature of The Gullhouse is its custom mural. Former Disney artist and global exhibitionist, Yong Hong Zhong, completed the oceanic themed mural in 2022. He was commissioned by the hosts Debi and Rob Hertert to 'take over the wall and paint whatever inspiration hits.' The result, a beautiful aquamarine blue image depicting a cow, female whale and her calf frolicking amongst their fellow sea creatures and fauna.
About your hosts
Your hosts at this FabStayz listing are quite notorious in the short-term rental space as they are the founders of one of the first hosting associations after Airbnb came into existence, Host2Host.org They began hosting as far back as 2008 when they decided to share their vacation home as a rental for others to enjoy a beach getaway.
Allies of the LGBTQ+ community Debi and Rob have been super intentional creating and promoting their safe, welcoming, inclusive spaces, with another FabStayz property located in Portland, Oregon. Even before joining FabStayz as a Fab100 Host (FabStayz early adopters) their listings on Airbnb and Vrbo stated boldly upfront in the description 'LGBTQ Friendly' and had an image that read 'We Welcome All: All Races, All Religions, All Countries of Origin, All Sexual Orientations, All Genders. We stand with you. You are safe here.' Pioneers of inclusive hospitality.
Debi and Rob share that their property is ideal for a relaxing unplugged getaway. 'Long walks on the beach' as cliche as it may sound are a favorite pastime at their tucked away secluded property. 'And don't miss the blow holes,' exclaims Debi. The distinct coastal topography features lava rock formations that create what are known as 'blow holes' where the incoming tide waters shoot upward and outward.
Other activities in this quarter mile long coastal enclave include numerous antique shops, the town's one restaurant, a popular wood working studio, kitschy shops, a can't miss fudge shop, lots of beach access points and hiking trails at the surrounding National Parks.
Click this link to view both of Debi and Rob's FabStayz properties on the Oregon Coast and in Southwest Portland.