Original Cast Album: Company screens as part of Documentary Now! fest
IFC's week-long cinematic celebration pairs episodes of the beloved mockumentary series Documentary Now! with the classic documentaries that inspired them.
The new season of Documentary Now! premieres October 19 on IFC and AMC+, with documentaries that inspired the series also streaming on AMC+ in September and October.
Created by Fred Armisen, Bill Hader, Seth Meyers and Rhys Thomas, the landmark series Documentary Now! premiered on IFC in 2015. Introduced by Helen Mirren, tongue-in-cheek, the show has been lovingly paying tribute to documentary classics for three hilarious seasons.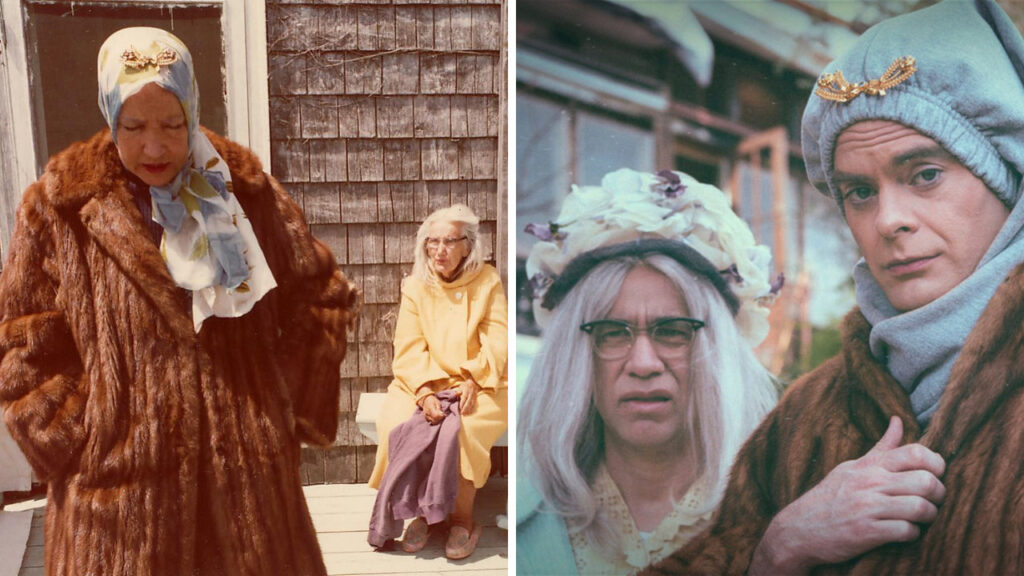 To celebrate Documentary Now!'s newest season premiering October 19 on IFC and AMC+, IFC Center revisits the show's most ingenious homages, paired with the films that inspired them, in the week-long cinematic celebration "Documentary Now…and Forever!," with nine programs presented Wednesday, September 14-Tuesday, September 20.
The program includes a couple of queer interest items: the US premiere of 'Trouver Frisson,' an homage to the inimitable Agnès Varda, along with Grey Gardens, and a classic by DA Pennebaker, Original Cast Album: Company— and more.
Original Cast Album: Company is a holy grail for both documentary and theater aficionados offering a rare glimpse behind the Broadway curtain. In 1970, right after the triumphant premiere of Stephen Sondheim's groundbreaking concept musical Company, the renowned composer and lyricist, his director Harold Prince, the show's stars, and a large pit orchestra all went into a Manhattan recording studio as part of a time-honored Broadway tradition: the making of the original cast album.
What ensued was a marathon session in which, with the pressures of posterity and the coolly exacting Sondheim's perfectionism hanging over them, all involved pushed themselves to the limit—including theater legend Elaine Stritch, who fought anxiety and exhaustion to record her iconic rendition of "The Ladies Who Lunch." With thrilling immediacy, legendary filmmaker D. A. Pennebaker offers an up-close view of the larger-than-life personalities, frayed-nerve energy, and explosive creative intensity that go into capturing the magic of live performance.
The film will be paired with Season 52 Episode 3: "Original Cast Album: Co-Op" – as producers Benedict Juniper (Taran Killam), Simon Sawyer (John Mulaney) and Howard Pine (James Urbaniak) oversee the recording for the cast album of the (fictitious) musical Co-Op. The star-studded cast of Co-Op includes Kenny (Alex Brightman), Larry (Richard Kind), Patty (Paula Pell) and Dee Dee (Renee Elise Goldsberry).
Screening as part of the series Documentary Now…And Forever!