Our ultimate queer stocking stuffer gift guide is here!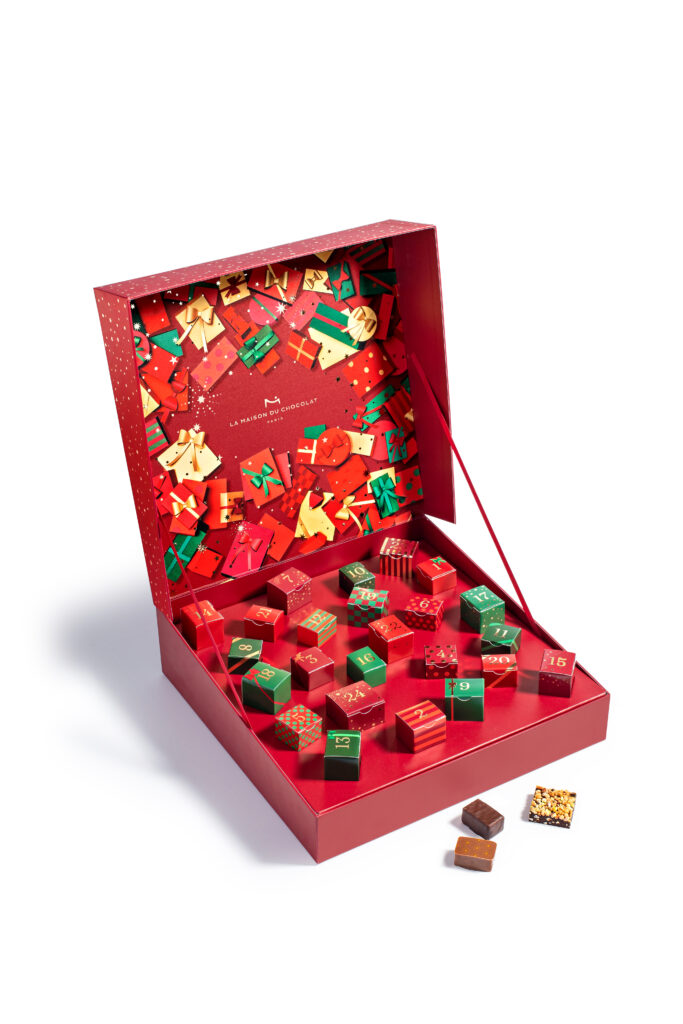 We call it our Christmas gift guide, but feel free to repurpose our recommendations for whatever holiday you're celebrating!
No matter who you are buying a gift for—whichever gender, gender expression, sexual orientation, or age—we hope you enjoy our selection of thoughtful gift ideas that all have a little bit of a queer appeal.
---
For the sweet tooth
La Maison du Chocolat Holiday Extravaganza Advent Calendar
Every year, Advent Calendars map out the days with a sweet treat that brings us closer to the big unwrapping! The La Maison du Chocolat Holiday Extravaganza Advent Calendar is the ultimate gourmet experience with 24-days of delectable chocolate surprises leading up to the Dec. 25 holiday. Enjoy 24 chocolate treats comprised of dark or milk pralines housed in a recyclable box that features illustrations of the creative Swedish artist, Fideli Sundqvist. Chosen for her outstanding paper collages, her creations are colorful and aesthetic, and effortlessly showcase La Maison du Chocolat's Holiday Extravaganza Collection.
---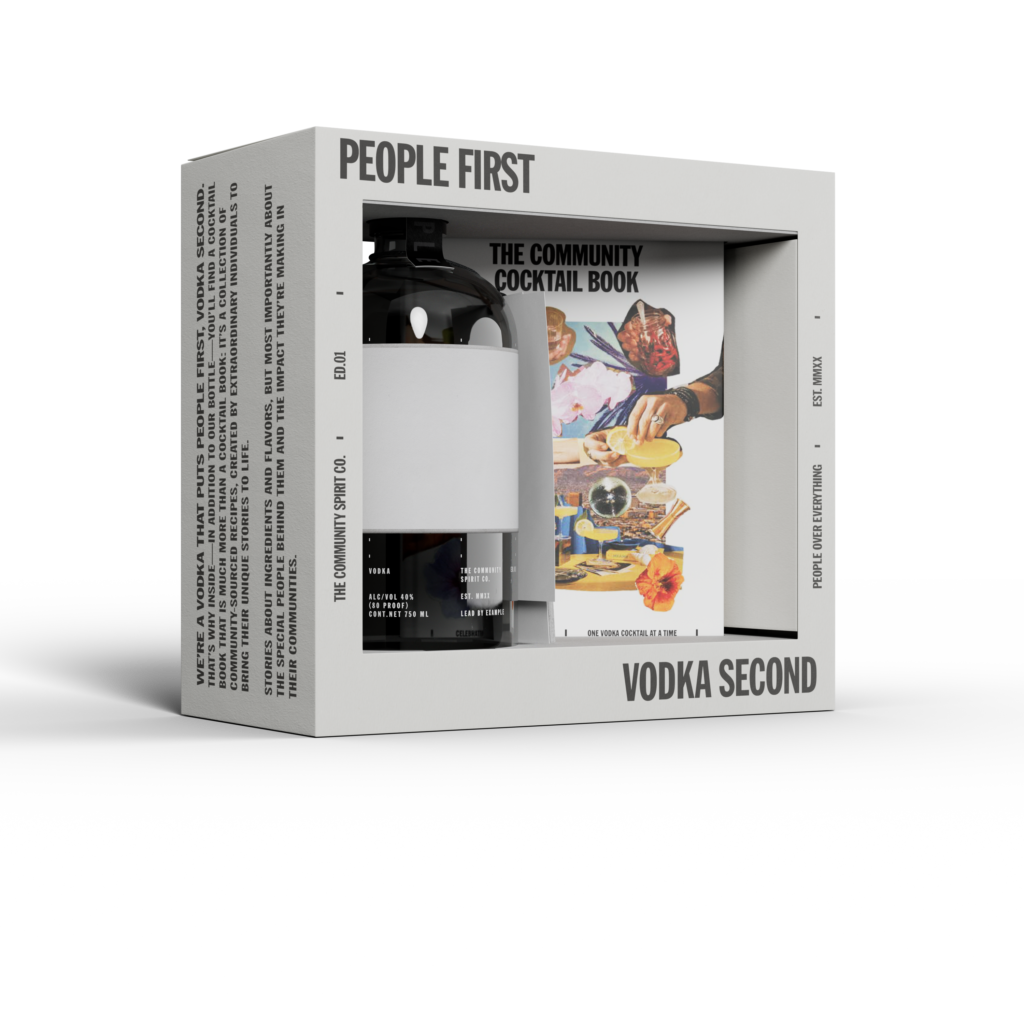 For the mixologist
True to its mission to amplify voices and support changemakers, The Community Spirit Vodka is celebrating eight bartenders who embody this spirit via a cocktail book that shares their stories. This offering will include (1) one 750mL bottle and (1) Community Cocktail Book that features eight unique cocktail recipes crafted by changemakers in the hospitality industry who are not only great mixologists—they are disrupting the status quo and making a difference within their communities.
---
For the theatre geek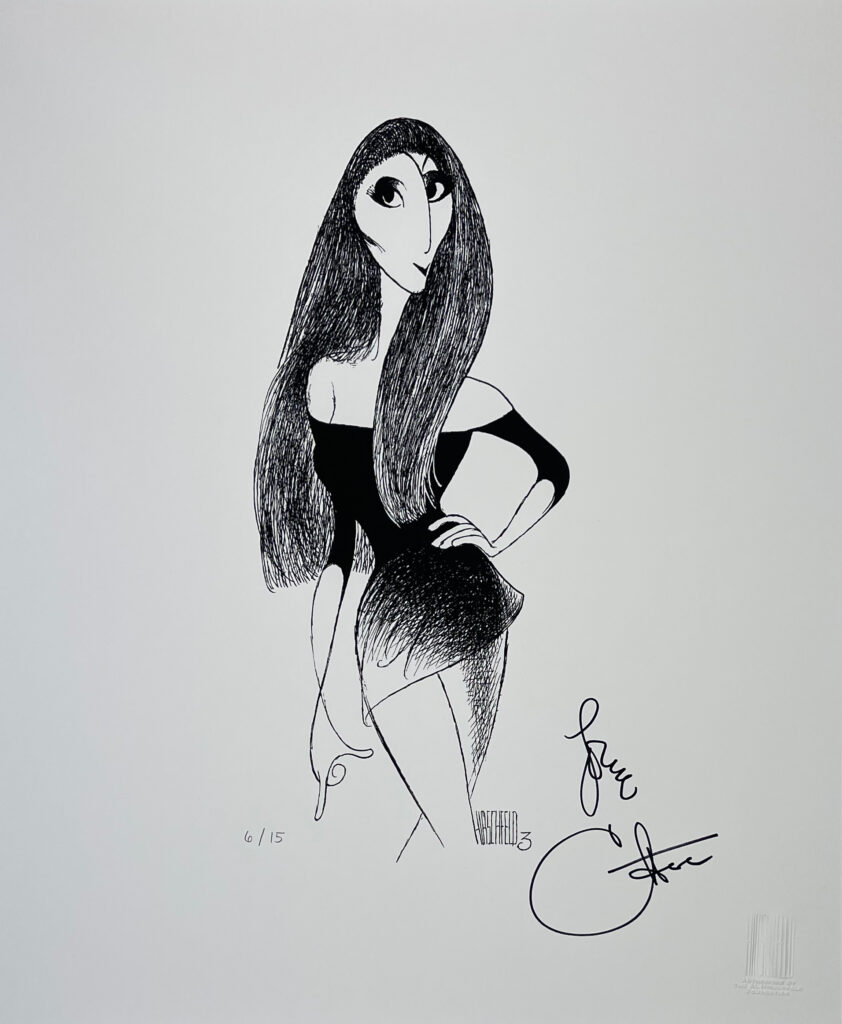 The American Theatre as seen by Hirschfeld 1962-2002
This magnificent book showcases artist and illustrator Hirschfeld's greatest theater work from five decades, including portraits of stars from some of the most important productions from the last sixty years such as Hello Dolly!, Fiddler on the Roof, Funny Girl, Cabaret, Sweeney Todd, Chicago, Rent, Angels in America, and Hairspray. This collection takes you backstage with sketches of Stephen Sondheim, Joel Grey, Cher, Bernadette Peters, Edward Albee, Tom Stoppard, Hal Prince and more. With something for every type of theatergoer, for the first time, nearly 300 Hirschfeld drawings are collected in one volume that both shows and tells the story of nearly a half century of the American Theatre, most of which have never been collected in a book before.
---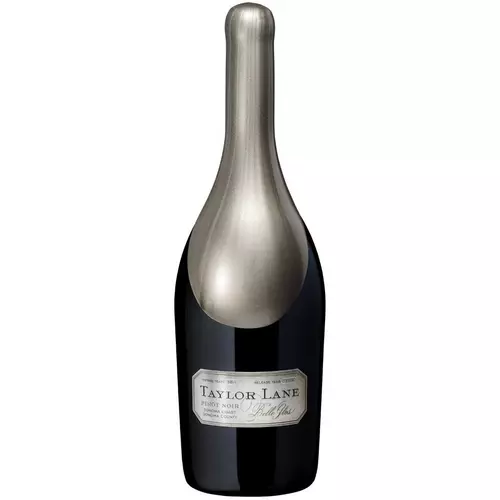 For the wine lover
Belle Glos Taylor Lane Pinot Noir 2014
Celebrate the holidays this year with Taylor Lane Pinot Noir from Belle Glos, a wine that was meant to be gifted and shared. Belle Glos is known for making luxurious, terroir-driven Pinot Noirs from maritime-influenced vineyards in California. The sought-after Taylor Lane varietal infuses the best of owner and fifth-generation winemaker Joe Wagner's expertise in Pinot Noir and bold winemaking decisions by playing with aging process to achieve balanced complexity revealed in softer, rounder fruit notes. With fresh tilled land, a damp oak forest in Autumn, and crème de cassis aromatic notes, each sip of this wine will send your senses on a journey. On the palate, the acidity sparks a fire of smoked caramel, cinnamon spiked cranberry sauce. The silky-smooth texture gives way to a long and balanced finish that leaves the senses wanting more.
---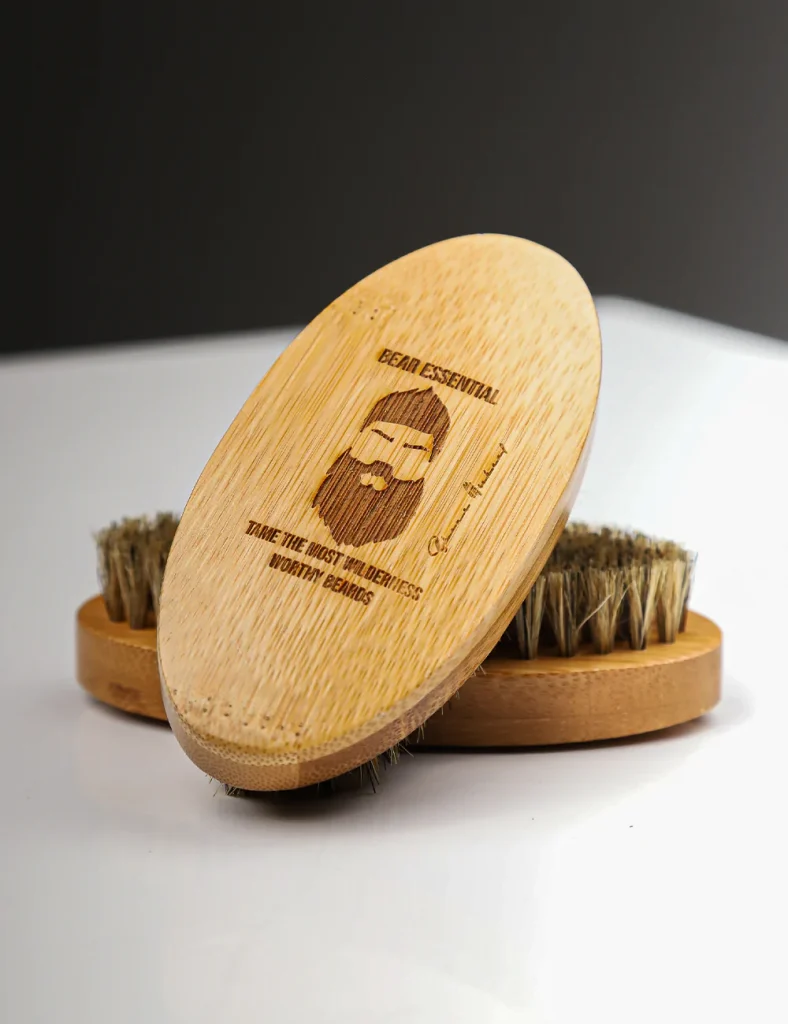 For the bear
Beard and hair care is essential, especially when you are a bear. So, give your bear the gift of haircare this Holiday season with Bear Essential Hair! Bear Essential Hair's Beard Butter and Styling Cream is strong enough to tame "bed beard," and versatile enough to style beards of all lengths. It also improves beard health and lasts all day while smelling great, and contains a combination of natural elements, such as aloe, black castor oil, and Vitamin E. Bear Essential Hair's Beard Wash contains no sulfates, parabens, or other harmful additives. Their product is made with Natural ingredients, including Argan Oil, Hemp Seed Oil, and a blend of fruit extracts. These ingredients help to cleanse and strengthen your beard so you can, "tame your wilderness-worthy beard!" And for everyday care, tame the facial wilderness with this soft-bristled beard brush.
---
For the fashionista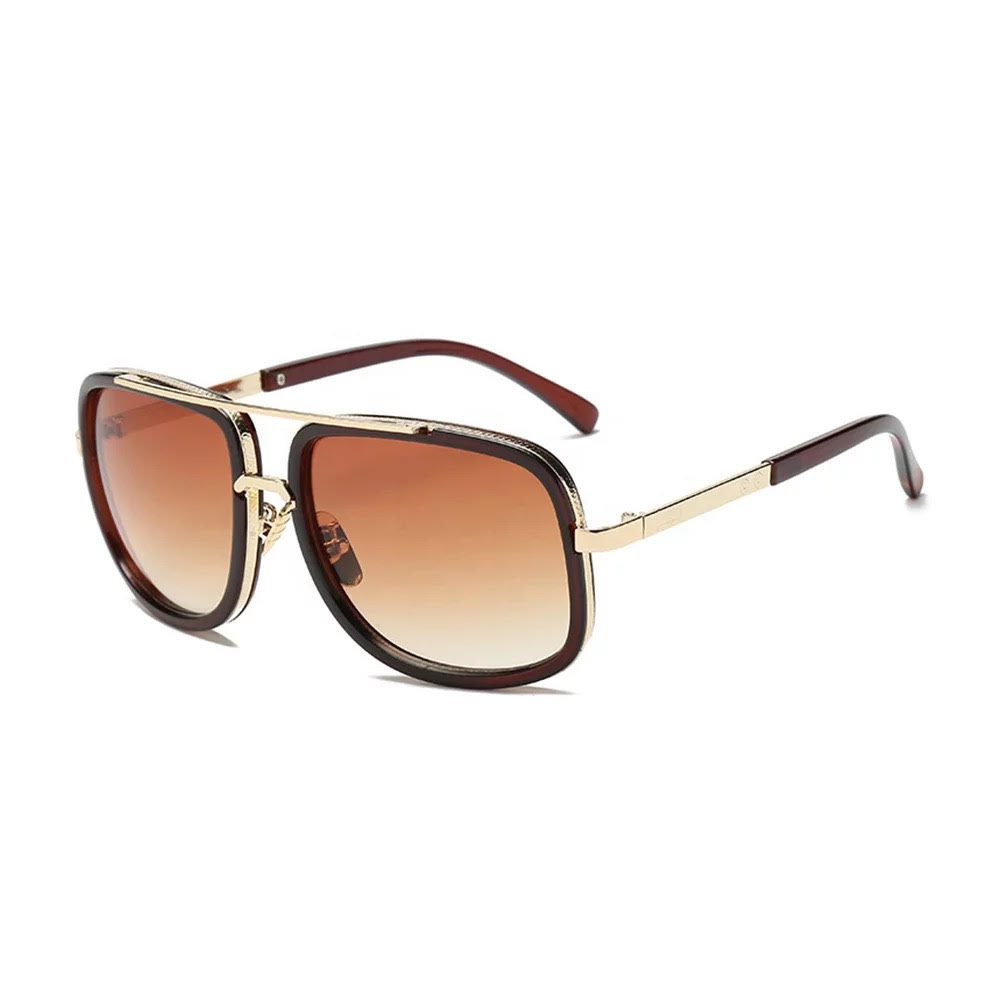 Out gay designer Tony Vincente is adding to his Rossario George label's success for women by releasing a men's line but it's also suitable for gender neutral and gender nonconforming folks. Check out his glam and affordable sunglasses and belt to accessorize your favorite Winter look. Visit the website in February to see his new line in menswear to spruce up your wardrobe for 2023!
---
For the bookworm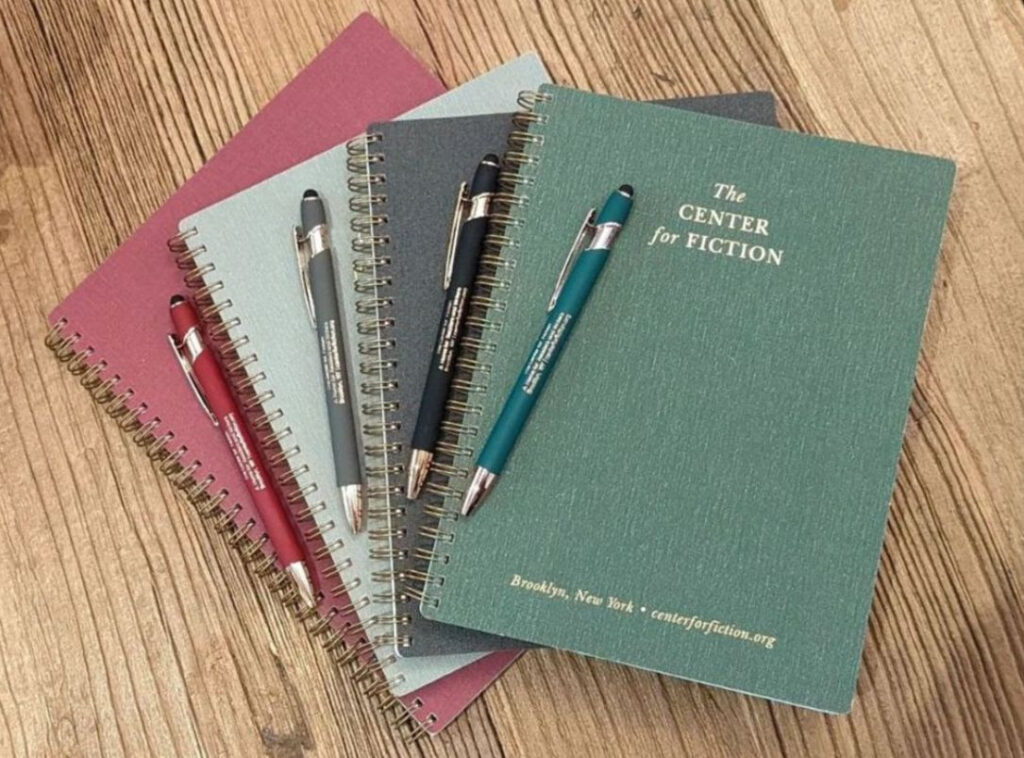 The Center For Fiction Gift Memberships
Throughout the month of December, Gift Memberships to the Center For Fiction come with a free merchandise bundle! Bring your order confirmation to the Center For Fiction's Bookstore to pick up a complimentary tote bag with a mug or a notebook with a pen. (You can pass the gifts along to the lucky new member or keep them for yourself!) The Center For Fiction hosts many in-person and online events throughout the year perfect for the aspiring novelist or enthusiastic reader who wants to know more about authorship or their favorite author. General Membership Benefits include: Access to Member Spaces; Library Borrowing Privileges; Year-Round Discounts; 10% off Bookstore and Café-Bar purchases, event tickets, writing workshops, and reading groups; Exclusive Member Previews; Early access to new reading groups, writing workshops, and special events; Members-Only Book Club. Free monthly afternoon reading group led by Head Librarian, Allison Escoto; Sister Libraries visits; Members-Only Invitations; Invitations to members-only social events throughout the year. And best of all, membership is a tax-deductible donation to The Center for Fiction!
---
For the cinephile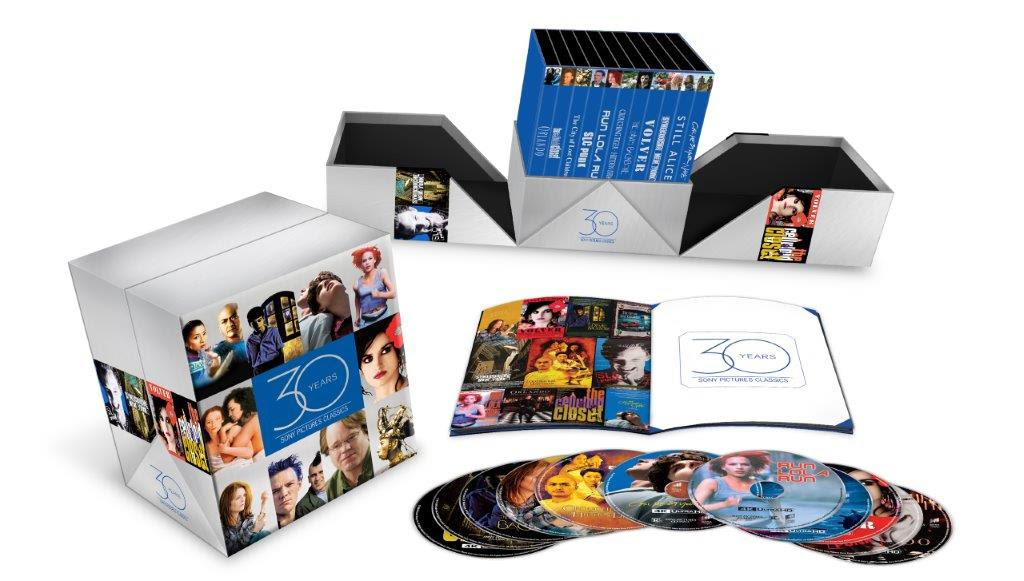 Sony Pictures Classics 4K Ultra HD Collection
In celebration of Sony Pictures Classics' 30-year anniversary, Sony Pictures Home Entertainment has released 11 of their acclaimed library favorites to 4K Ultra HD disc. This must-own set includes iconic award-winning masterpieces from world-renowned filmmakers, such as: Orlando, The Celluloid Closet, and Call Me By Your Name, to name a few! Each film is presented in 4K resolution with Dolby Vision High Dynamic Range. Also included within the collection is a 24-page booklet, featuring an all-new essay from renowned film critic David Thomson about the history of Sony Pictures Classics, along with information about each of the included films. Finally, the set includes hours of archival special features across the eleven films, plus a few newly added materials, rounding out this must-own gift set—perfectly timed for holiday gift-giving!
---
For the homebody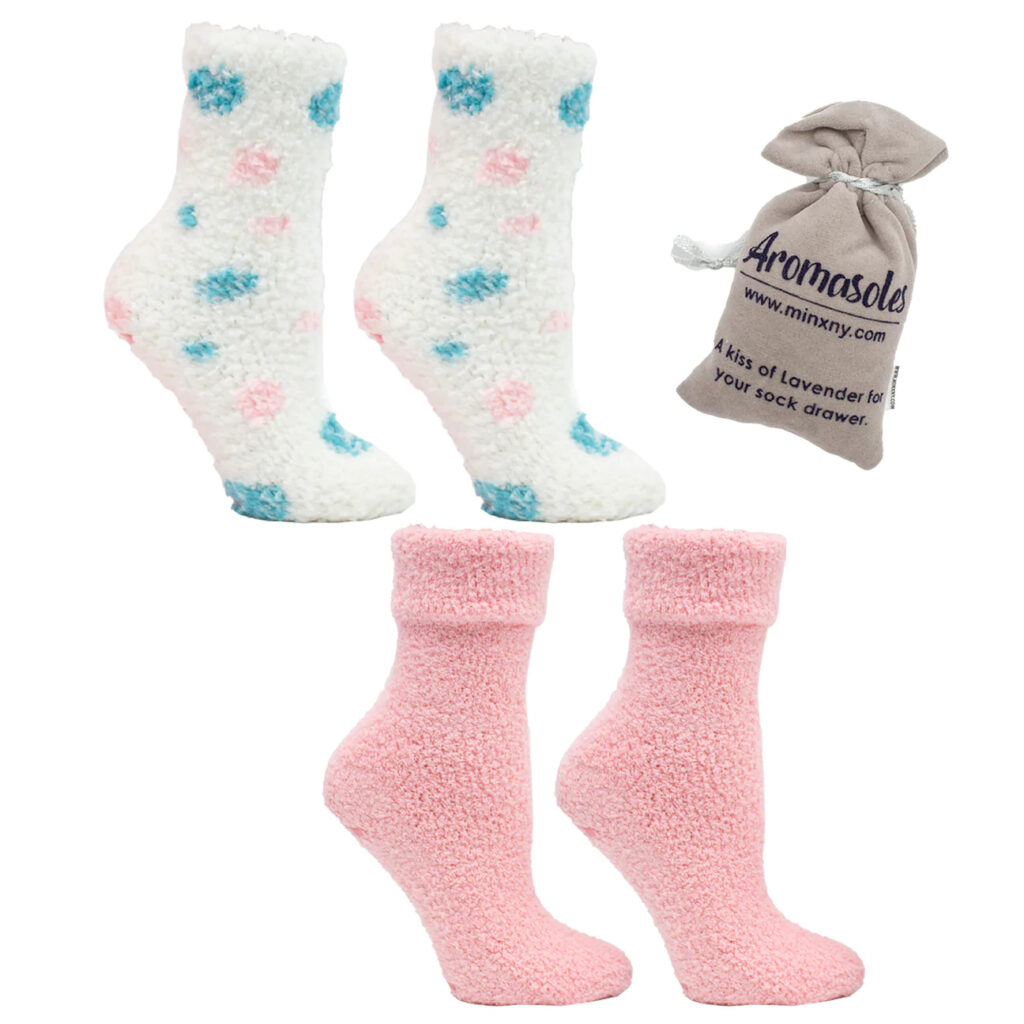 Aromasoles by MinxNY
Nothing says Winter-at-home faster than a plush pair of fuzzy socks! But what if this season's socks had something a little special about them? Aromasoles are a line of super-cozy aromatherapy slipper socks that make your feet feel moisturized and smooth, and your sock drawer smell great. Rubbing the socks together releases their scent as each pair is infused with natural therapeutic oils like lavender, rose, cinnamon, and neroli. Our pick for your stocking stuffer: The Rose & Shea Butter infused Double Layer Socks. And Aromasoles even makes bourbon-infused socks for the male-identified person in your life! If you order by 11:59pm ET on 12/19, you will receive your plush Aromasoles gifts by Christmas with FREE shipping. Plus, MinxNY is offering free gifts to any order over $20 — and large gifts for any order over $50! And that's a lot of stocking stuffers!
---
For the home spa queen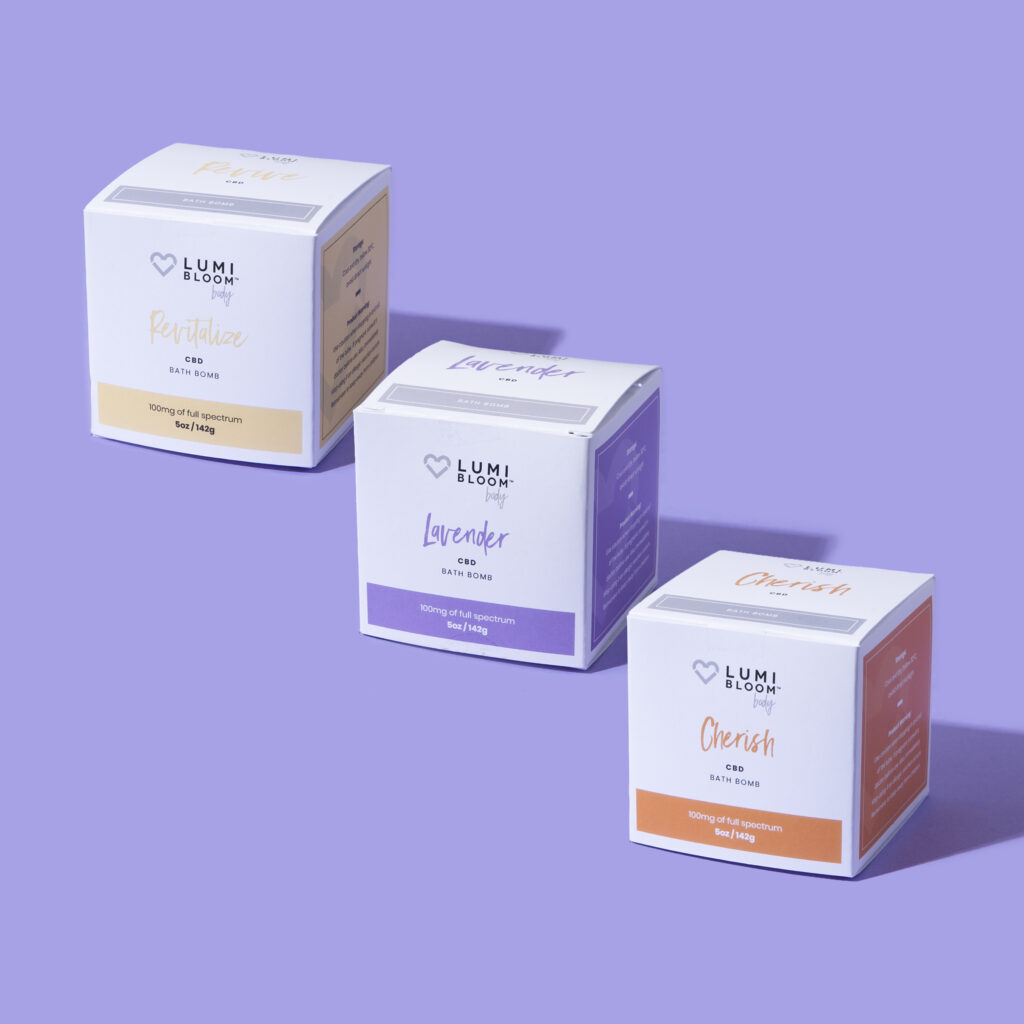 Yes, CBD products are appearing everywhere but we hadn't yet tried them in the bathtub! LumiBloom's fragrant, silken CBD bath bombs make the perfect stocking stuffer for the stressed bunny in your life (and maybe that's you!). LumiBloom founder MacKenzie McClain Hill is interested in the intersection between beauty and wellness, and as the temperatures drop outside, it's time to warm up inside with a home spa treatment that relaxes and rejuvenates. We love the Cherish (citrus and cedarwood), Lavender and Revitalize (citrus and herbs) bath bombs infused with 100mg of CBD. Start your evening off right, soak in the tub with one of these babies, and see where it goes from there! Check out LumiBloom's other CBD products here.
---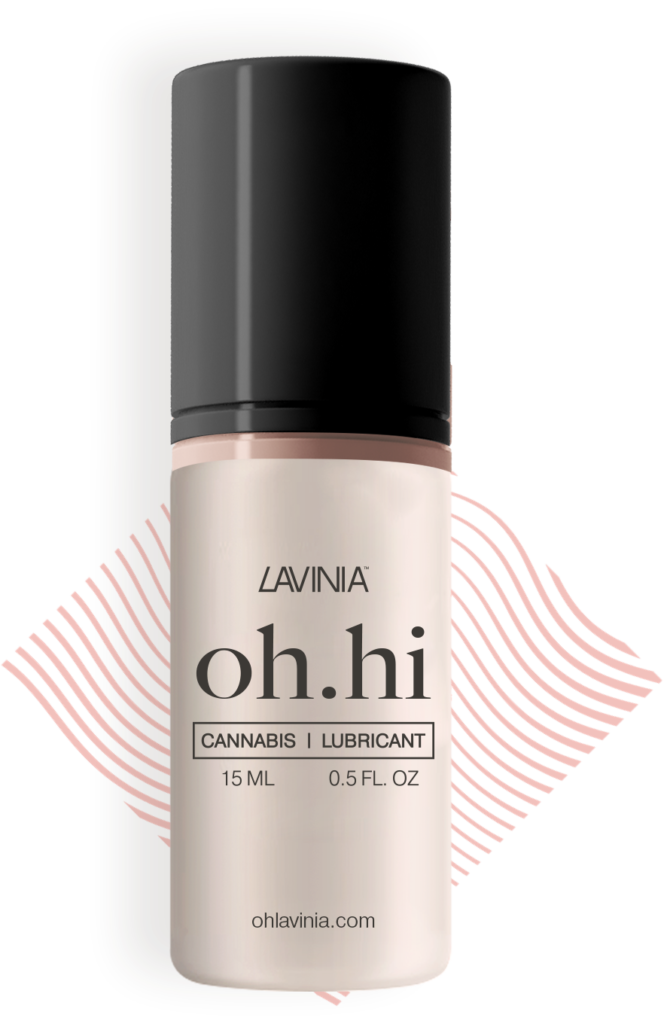 For the queen of the bedroom
While we're on the subject of cannabis, Lavinia creates products that enhance sexual pleasure, such as oh.hi, a lube like no other before it that is made to expand your natural lubrication and provide a long-lasting smooth, effortless, orgasmic experience. The product contains THC and CBD as active ingredients and you can expect an an unforgettable erotic experience if you apply one to three pumps, lube up, wait for about 15 minutes and then, oh, baby! Can be used wherever you typically like to climax and just like getting high in any other way, you need to wait a few minutes to embrace the full effects. Did you know that cannabis dilates blood vessels when correctly applied during sex and makes achieving an orgasm easier, makes multiple orgasms more accessible, and makes orgasms more intense? We did not, so kudos to Lavinia founder Katie for finding out!
---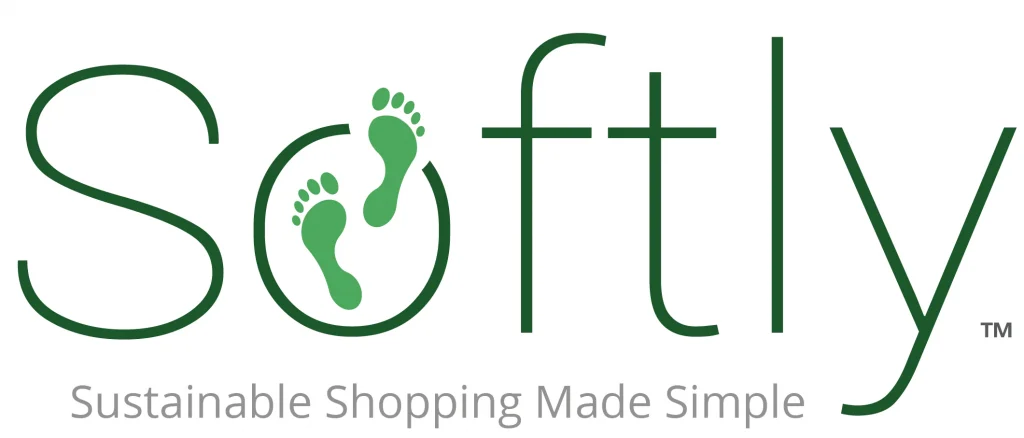 For the LGBTQ business supporter
If you'd like to shop LGBTQ brands this year and beyond, use the free Softly plug-in who have developed "Certified LGBTBE®" and will soon provide an expanded selection in this area. This category is included in Softly's browser extension and the majority of the companies that currently have this certification are service oriented small businesses, including Maxine's Heavenly – a producer of homemade style cookes that are certified vegan, gluten free and non-gmo; Dapper Boi – gender neutral and size inclusive apparel line founded in 2015 by married couple Vicky and Charisse Pasche; Talking Tables – party supplies, as seen on Batch. They also emphasize environmental sustainability; Beekman 1802 – founded by Josh and Dr. Brent who began making goats milk soap from a farm in NY. 100% made in the USA, many products made within 100 miles of Sharon Springs, NY. The browser extension can be downloaded at www.getsoftly.com.