Outfest announces centerpiece films and key events
Outfest — the Los Angeles-based nonprofit that uplifts marginalized creators in the entertainment industry by providing career support and curating the exhibition and preservation of queer, LGBTQ+, and underrepresented stories — announced the centerpiece events and special awardees that will headline the 41st Outfest Los Angeles Summer Festival presented by Warner Bros. Discovery and Genesis Motor America, taking place July 13 – 23 in venues around Los Angeles. 
Outfest will honor actor, producer and musician Amandla Stenberg with its Platinum Maverick Award, to be presented at the festival's opening night celebration on July 13th at the Orpheum Theatre. The award recognizes Stenberg's artistry in film and music, and her unapologetic use of her platform for fierce advocacy and activism within the LGBTQ+ community. Stenberg will also appear alongside actor Bobbi Salvör Menuez and director Jacqueline Castel at the REDCAT in downtown Los Angeles at Outfest's July 15th Platinum Centerpiece screening of My Animal, the trio's queer horror romance that world premiered earlier this year at Sundance.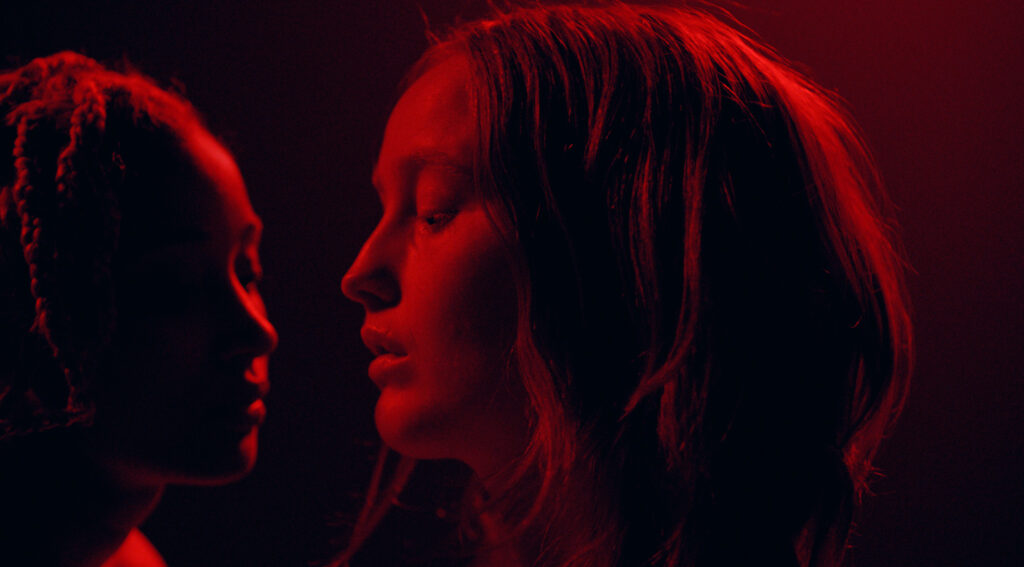 Following the My Animal screening on July 15th will be the Platinum Alchemy Party and Music Showcase at 10DTLA, headlined by electronic music icon and activist Madame Gandhi, who will be presented with the Platinum Alchemy Award for her unending devotion to creating music that carries feminist messages about positivity, gender liberation, and human thriving. The party will also feature musical acts Mega Bog, Praise Kink, and Maude Vós & Marie Nyx and a very special secret guest performance.nn
Additional highlighted events include a Special Centerpiece screening of Passages, starring Franz Rogowski, Ben Whishaw, and Adèle Exarchopoulos, and directed by Ira Sachs, about an egomaniacal film director who thrusts his marriage into chaos when he enters into a surprising affair. The film, which has been acquired by MUBI for distribution, will be followed by a discussion with Sachs about his work and a post-film reception. Documentary Centerpiece Kokomo City will welcome director D. Smith to discuss her energetic, high-spirited chronicle of the lives of four Black trans sex workers. Smith's instant queer cinema classic has been acquired by Magnolia Pictures for worldwide distribution, and has collected multiple awards on the festival circuit. Film subjects Daniella Carter, Liyah Mitchell, and Dominique Silver are also slated to attend, schedules permitting.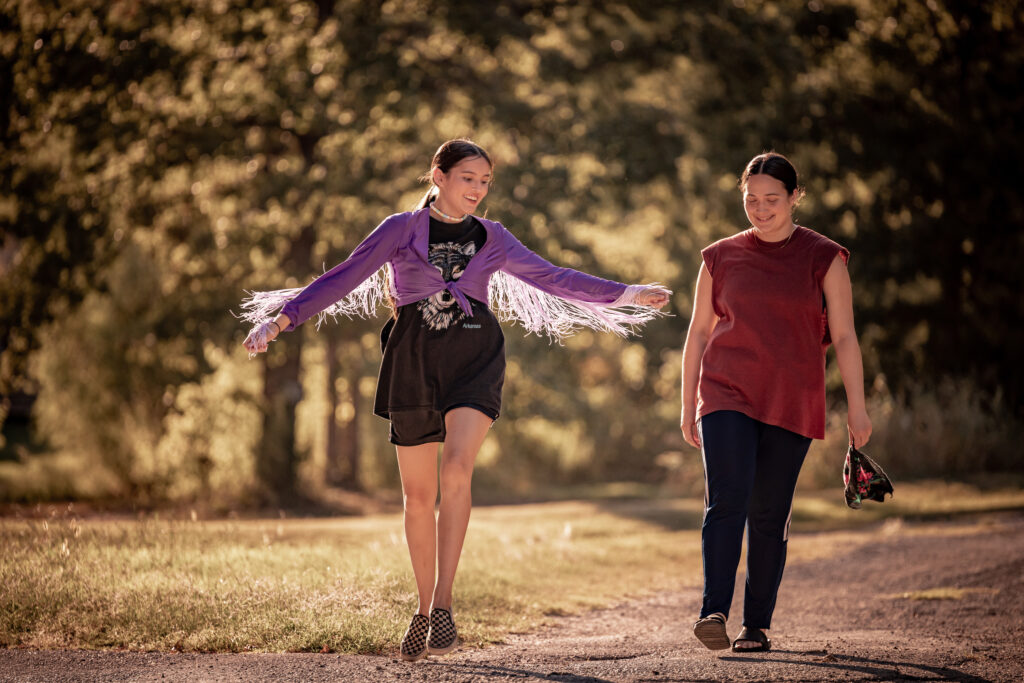 The fest's U.S. Centerpiece Fancy Dance stars Lily Gladstone (who recently entered the Oscar conversation at the premiere of Martin Scorsese's Killers of the Flower Moon in Cannes) as a queer Native woman who absconds with her teenage niece on a search for her missing sister. The film's director Erica Tremblay is expected to attend along with Lily Gladstone, schedules permitting. And a Late Night Spotlight screening of SXSW favorite Down Low starring Zachary Quinto, Lukas Gage, Simon Rex, Judith Light, and Audra McDonald will see director Rightor Doyle appear in person to present the outrageous comedy about one wild night, a deeply repressed man, the twink who gives him a happy ending, and all the lives they ruin along the way.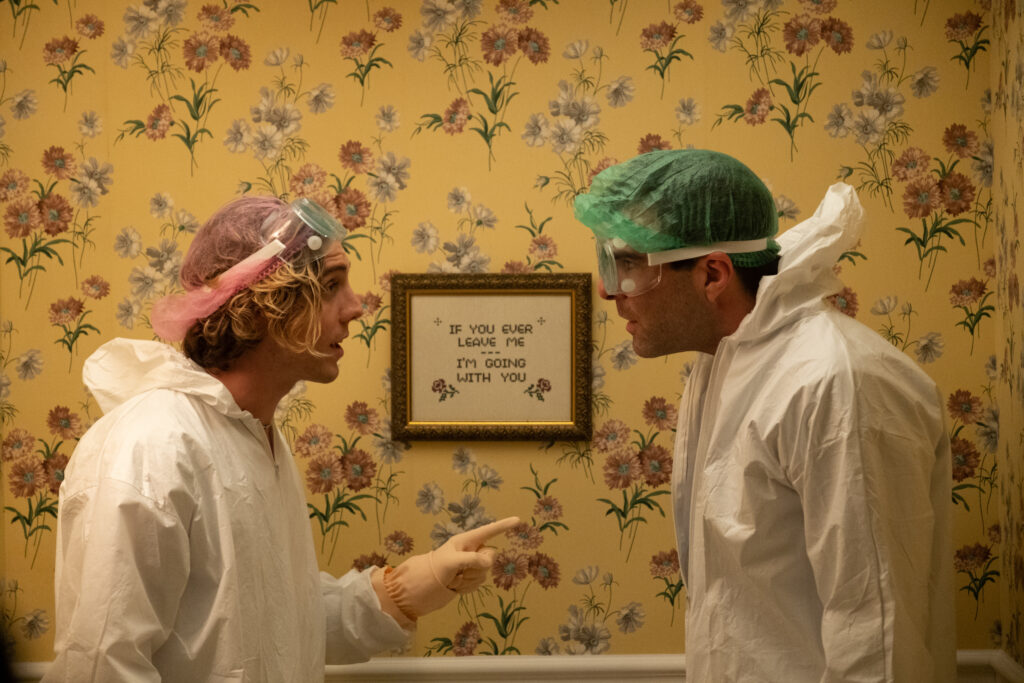 Outfest will also hold a Family Day celebration on its final day of programming, Sunday July 23rd at the newly-opened Vidiots theater and video store in Eagle Rock, Los Angeles.
Queer youth and queer families are invited to enjoy a playful, safe and affirming environment to celebrate vibrant queer childhood with two film programs for both children and teens and activities including Drag Story Hour, Bob Baker Marionette Theater, arts and crafts, snack giveaways, and more!
In the run-up to the Outfest Los Angeles 2023 LGBTQ+ Film Festival, the org will host a special members-only kick-off event on June 26th presenting the Los Angeles premiere of the HBO Documentary Film Rock Hudson: All That Heaven Allowed. The film, which had its world premiere at the 2023 Tribeca Festival, is an intimate portrait of actor Rock Hudson, an icon of Hollywood's Golden Age, whose diagnosis and eventual death from AIDS in 1985 shocked the world, subsequently shifting the way the public perceived the AIDS pandemic. The film explores the story of a man living a double life, one whose public persona was carefully manufactured by his handlers and orchestrated by the studio system, while fearing a potentially career-ending discovery that he was privately living as a gay man. This event will also take place at the newly opened Vidiots in Eagle Rock, Los Angeles and will be accompanied by a Q&A with director Stephen Kijak, moderated by Allison Anders. More information on Outfest memberships can be found at outfest.org/memberships
As previously announced the festival will open with Aristotle and Dante Discover the Secrets of the Universe, directed by Aitch Alberto, and will close with Chasing Chasing Amy, directed by Sav Rodgers. The Opening Night Gala will screen at the Orpheum Theatre, with the Closing Night Gala screening at The Montalbán Theatre.
The full Outfest Los Angeles 2023 LGBTQ+ Summer Festival lineup will be announced in the coming weeks.
Tickets and passes to Outfest Los Angeles will be available beginning June 22nd. Visit OutfestLA.org for more information.