Outgoing legislator Brian Sims lands gig with Out Leadership
Out Leadership has announced the hiring of outgoing Member of the Pennsylvania House of Representatives Brian Sims to assume a newly created position, Managing Director of Public Policy & Government Affairs.
In this new role, Sims will expand Out Leadership's advocacy across the United States, leveraging the resources and influence of 98 member firms to convene urgent state-level conversations on LGBTQ+ issues and public policy. This work will build upon the ground-breaking Out Leadership LGBTQ+ Business Climate Index, which for four years has ranked all 50 US states on LGBTQ+ policies, and the business impact on the state. Sims will collaborate with Out Leadership's non-profit partners, member companies, and other strategic allies to help business leaders and companies drive policymakers to create business environments in all 50 states that drive both societal change and bottom-line impact.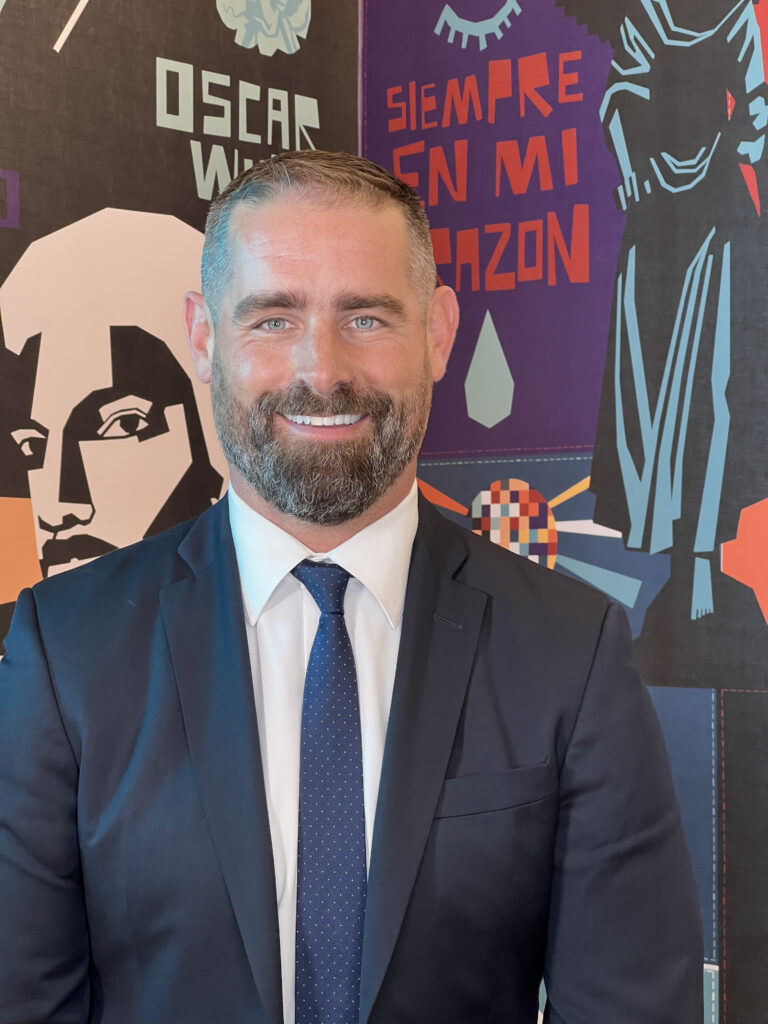 Brian Sims became the first openly LGBTQ+ person elected to the Pennsylvania General Assembly in 2012. As a legislator, he worked to remove homosexuality from the state criminal code and voted to expand protections for victims of sexual and gender-based violence. As a passionate advocate for human rights, Sims defended access to reproductive healthcare, fought for criminal justice reform, and sought solutions to environmental issues disproportionately affecting vulnerable communities. Now, Sims will take that fight across the country and around the globe, focusing on the advancement of LGBTQ+ equality.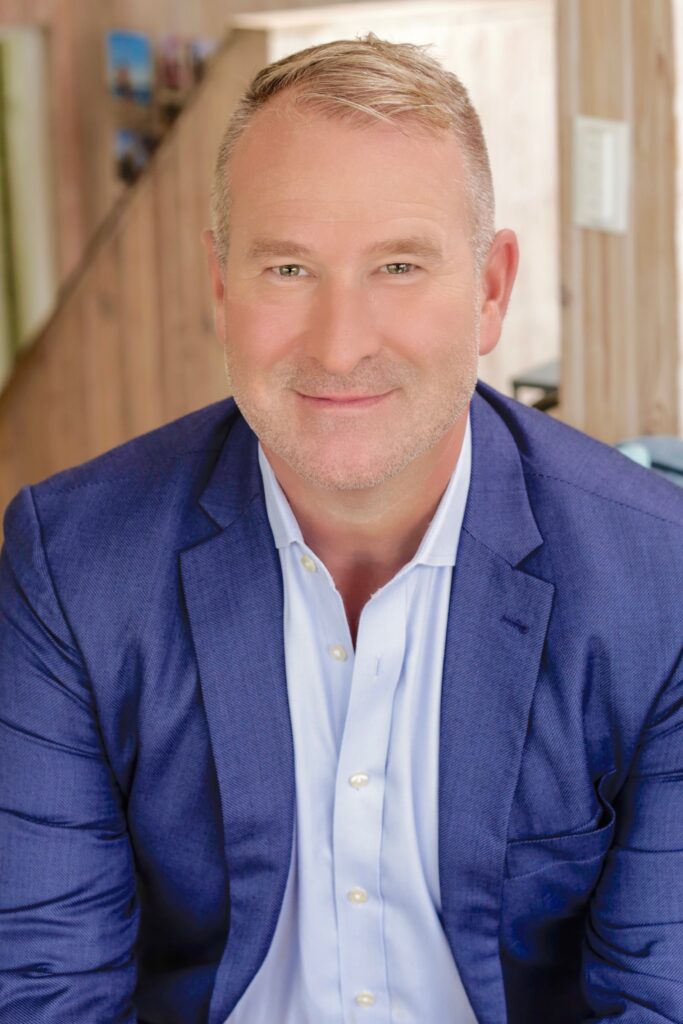 "After ten years advancing equality in one of the toughest legislative environments in the country, I anticipate an even greater challenge to LGBTQ+ rights in the next decade. I've seen how businesses can be powerful advocates for justice and equality as strong partners to governments, and I believe the demanding prospects of anti-LGBTQ+ policy from governments across the nation and around the world necessitates the kind of immediate and influential advocacy only the voice of business can provide," says Sims. "With my career as a lawmaker coming to an end, I'm excited to spend the next chapter harnessing an expedient pro-equality coalition to advance human rights across industries and over borders."
"I've had the pleasure of knowing and working with Brian Sims for over fifteen years in various capacities, and have always been impressed with the incredible passion, intellect and strategic approach Brian brings to his advocacy," says Todd Sears, Founder and CEO of Out Leadership. "He will be an excellent partner to our CEOs, companies, and leaders as they continue to leverage their economic power in every state and country where they operate, to direct policymakers to create LGBTQ+ inclusive, business-friendly environments."
About Brian Sims
Brian Sims remains one of the most recognizable Out LGBTQ+ elected officials in American history. First elected in 2012 as Pennsylvania's first out statewide elected official, and serving for a decade in the House of Representatives, Sims' equality and civil rights advocacy regularly drew national attention.
A distinguished policy and civil rights advocate from Philadelphia, Sims, the son of two retired Army lieutenant colonels, has spent nearly 20 years traveling the nation advocating for equality, supporting progressive candidates and causes, and teaching others how to use their power and privilege to advance equal rights. During his legislative career Sims led on issues of Women's and Reproductive Rights, Racial and Ethnic Justice, and LGBTQ+ Equality. He has received multiple national awards and commendations for the work, including recognition from The American Bar Association, NARAL, The Advocate, Out Magazine, and AIDSWatch. A Co-Chair of the Legislature's LGBTQ+ Equality Caucus and Founder of the State System of Higher Education Caucus, Sims served on the Governor's LGBTQ+ Equality Commission since its founding. The author of 38 pieces of legislation, including the "Marriage Equality Act," the "Ban on Conversion Therapy Act," and the "Comprehensive Sex Education Act," Sims also focused on equal pay, energy sustainability and gun regulation throughout his time in the House.
The former Staff Counsel for Policy and Planning at the Philadelphia Bar Association, Sims served as both the President of the Board of Directors of Equality Pennsylvania and as chairman of the Gay and Lesbian Lawyers of Philadelphia (GALLOP). A member of the national campaign board of the Gay & Lesbian Victory Fund before running for office, Sims also served as a regular lecturer at the Center for Progressive Leadership. A former Fellow at both the Harvard Kennedy School of Government and the Stanford Graduate School of Business, Sims holds a bachelor of science degree in Business Administration from Bloomsburg University of Pennsylvania and a Juris Doctor degree in International and Comparative Law from the Michigan State University College of Law.
Today he continues to serve on the Elizabeth Taylor AIDS Foundation Board of Advisors, and lectures regularly to businesses, non-profits, and universities about the policy and legal challenges facing the national and global civil rights movements. From speaking to Fortune 100 companies like Facebook and Microsoft about the power of LGBTQ+ inclusivity and allyship, to teaching college students and athletes to use their privilege to be strong partners and advocates for change, he believes deeply in empowering everyone to make change.

About Out Leadership
Out Leadership is the world's first and only LGBTQ+ corporation whose sole product is equality. With 98 member companies (including Amazon, American Express, Bloomberg, Citi, Coca-Cola, Comcast, Goldman Sachs, HSBC, IBM, Microsoft, Nike and Walmart), Out Leadership harnesses the power of business to drive equality by connecting LGBTQ+ leaders across the globe and advocating for inclusion at every level: from entry-level to executive to CEO. As a Certified B Corp, Out Leadership also partners with 56 non-profits (including GLAAD, Freedom for All Americans, Lambda Legal, Transgender Law Center, and many other organizations) and annually donates over 20% of its net profit to global LGBTQ+ nonprofits. Out Leadership has always focused on the Return on Equality™ businesses receive from valuing both their LGBTQ+ talent and the market of LGBTQ+ and ally consumers. We are thrilled by the opportunity to expand this expertise into the mainstream ESG conversation.