Patti LuPone keeps us in good Company
Let's first address the diva in the room: Patti LuPone slays in Company.
After having quite a long COVID hiatus, the uber LGBTQ+ musical fanatics have anxiously awaited LuPone's return to Broadway with her Olivier Award-winning performance from the London production of the Stephen Sondheim musical.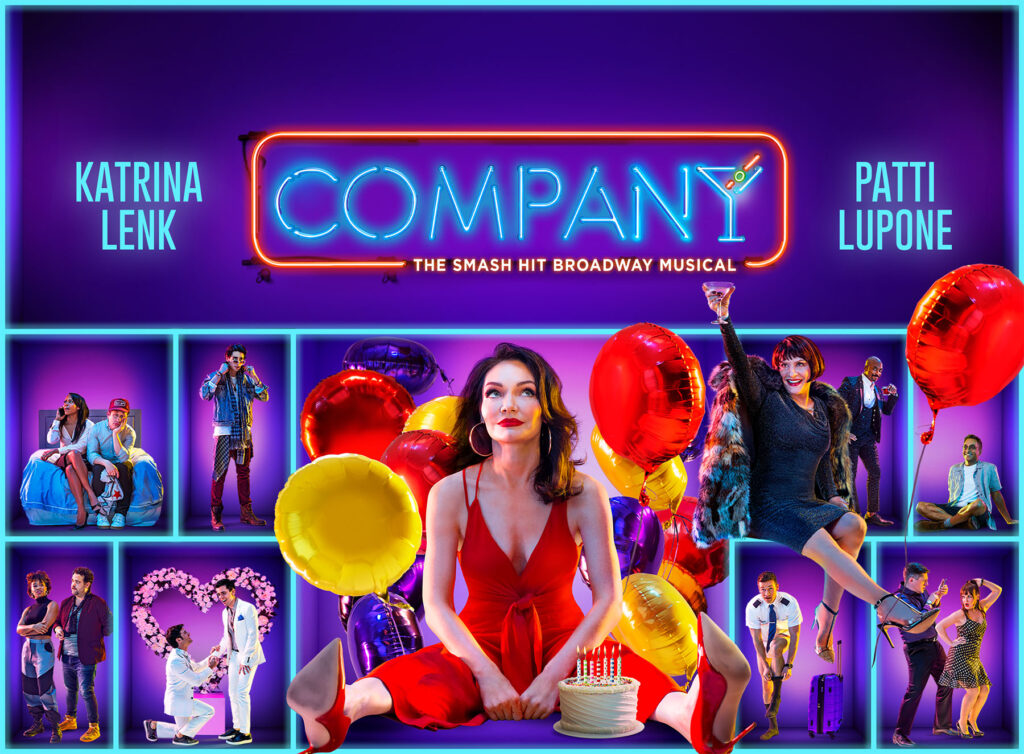 LuPone had teased us all during the height of the pandemic, filming her show-stopping number "The Ladies Who Lunch" which she performed at Sondheim's 80th birthday celebration.
Company, currently running on Broadway, is not the most popular of Sondheim musicals, even though the show has performed well on previous Broadway incarnations and in regional theatre. Yet it is one with a good story to tell: thanks to the company of friends at her 35th birthday, Bobbie realizes she's getting older and wonders if she should finally settle down – or maybe not based upon the relationship status of her really good friends.
If you think I got it wrong or you got it wrong, this time around Bobbie is a female character, having been a man in previous carnations.  This twist is interesting but doesn't really enhance the show at all. The female Bobbie, played by Tony Award winner Katrina Lenk, is pleasant enough. The actors who have played this before, have gone to win (or be nominated for) Olivier or Tony Awards, most notably Raul Esparza in the 2006 revival.
Lenk does well – but lacks the chops to command the stage. She has a nice singing voice but doesn't have the range enough to make one of the signature songs, "Being Alive," come alive. When Esparza, for example, sings this (which you can find on YouTube) you can see his character has made some life discoveries as he emotes the lyrics. Lenk just doesn't make the emotional connection with the song or the audience.
The rest of the cast does very well.  LuPone's "Ladies" song might lead her to another Tony Award, but she will get stiff competition from scene-stealer Jennifer Simard as Sarah, one of Bobbie's married friends.  Simard seems to take over any scenes she's in. Not just with Company but in previous shows like Hello, Dolly! and her Tony-nominated performance in Disaster! She is well paired with Christopher Sieber as her husband and their big scene together is quite hilarious.
Further, a refreshing facelift has been given to the show and a lot of the credit for that goes to Bunny Christie who does a fresh and inventive job with the set and costumes.
The original 1971 production holds the record for most Tony nominations at the time: 14 ("Hamilton" now holds the record with 16).  This production will likely fare well for the current season. When picking shows to see in New York, this is a good option when catching up with the best of Broadway.
Get tickets and information at https://companymusical.com.