Essential drag podcasts to listen to now
Podcasting started as an independent way for individuals to broadcast their message and build a following outside of traditional media, so it's little wonder a number of drag queens have grabbed the mic and built solid fan followings.
Podcasting has overtaken traditional talk radio in every conceivable way. No longer are we at the mercy of networks and sponsors with respect to the type of content we are exposed to. We are free to choose what we want to hear about from who we want to hear it from. I don't know about you, but I personally want to hear everything from the mouth of a drag queen!
Most often when I'm listening to a talk show its on my phone or in my car as I'm commuting around the city. I'm not looking for hard news in those instances, I'm looking to be entertained! Drag queens have a unique world view and somehow manage to make everything better, or at the very least, funnier!
Here is a list of drag queen led podcasts that are guaranteed to make your morning commute more amusing!
Sibling Rivalry
Hosted by Bob the Drag Queen and Monet X Change
These two Rupaul's Drag Race winners are not actually siblings, but you'd never know it based on their hilarious interactions. There is plenty of good-natured ribbing between the two stars as they discuss everything from their time on drag race to life on the road. The show is available on all major streaming platforms, and you can also watch on their YouTube channel.
The Boulet Brothers' Creatures of the Night
Hosted by the Boulet Brothers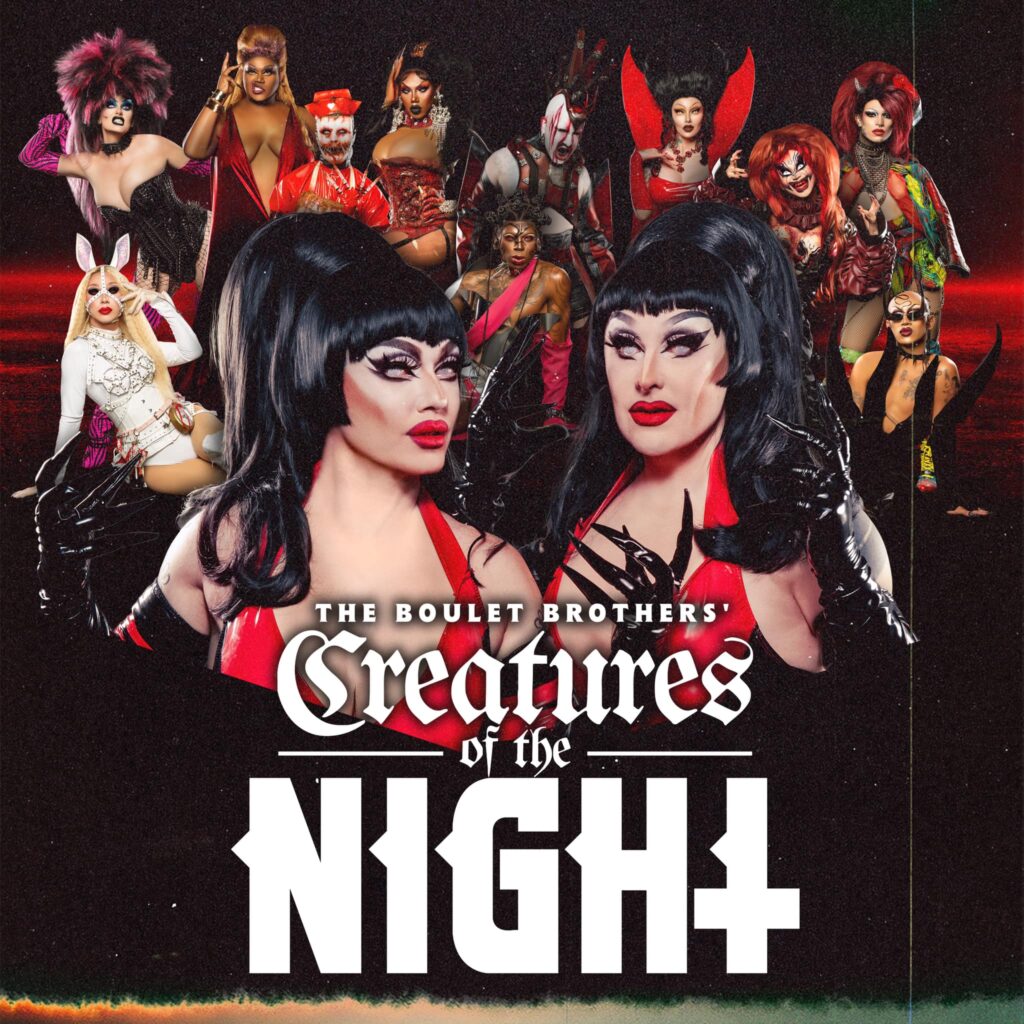 The hosts of Dragula have expanded their empire to podcasting! This podcast is a horror variety show featuring movie reviews, book reviews, celebrity interviews, famous hauntings in history and an insider's look at all The Boulet Brothers' current projects. Highly recommended for all lovers of the macabre. Listen HERE.
Race Chaser
Hosted by Alaska and Willam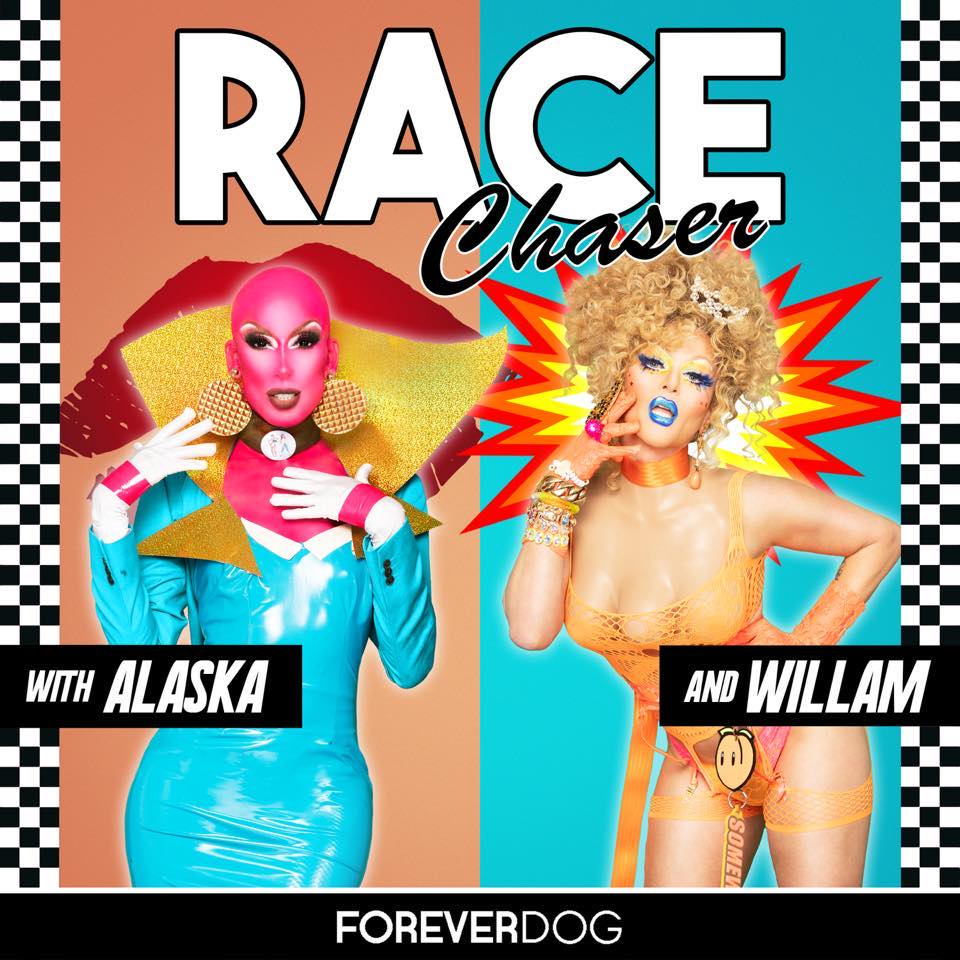 This is THE podcast for fans of Rupaul's Drag Race. Hosted by All Stars winner Alaska and series bad girl Willam, these two spill all the tea about their time on Drag Race while reviewing current and past seasons of the beloved franchise. Listen HERE.
Very That
Hosted by Delta Work and Raja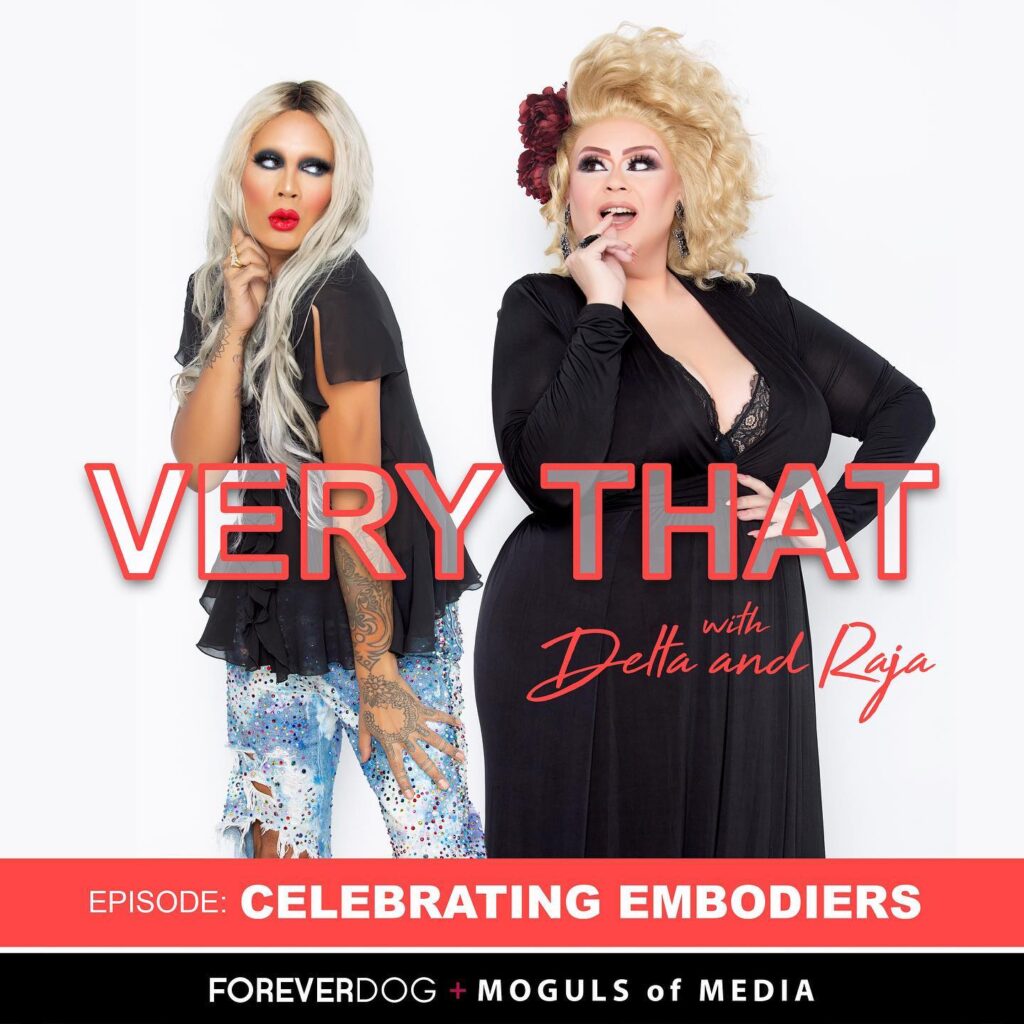 Season 3 winner Raja and Drag Race alum/ Emmy winning hairstylist Delta bring their lifetime of drag experience to this podcast that is billed as a one-of-a-kind oral archive of drag history covering events from the 90's all the way up to today. Listen HERE.
The Bald and the Beautiful
Hosted by Trixie and Katya
You can't throw a glittered pump without landing on something Trixie and Katya adjacent, and deservedly so! These two are endlessly entertaining. From reviews, to culture, and life on the road this podcast is every bit as fun as their acclaimed show UNHhhh. It's currently available on all streaming platforms and their YouTube channel.