Pomegranates are the must-have ingredient for the holidays
The jewel-like, ruby red little miracles known as pomegranate arils are packed with tart sweetness and antioxidants as well as looking festive in and of themselves.
British kitchen goddess Nigella Lawson once said — and I heartily concur:
"Not only is pomegranate so beautiful, it's so right for the Holidays. It's seasonal, and it's so good for us. You can feel better about having dessert because you've got your antioxidants."

Nigella Lawson
And you can feel better about having a few cocktails, too. I often add a dash of pomegranate juice to champagne or prosecco for a quick Poinsettia — a more vibrant alternative to a mimosa.
Plus, the Californian variety of pomegranates with their comely blush, as Nigella Lawson has noted, is aesthetically appealing and "look like they come out of some Dutch still life painting." So you can even incorporate the whole fruit as an item for your holiday table setting.
In the meantime, try this delicious recipe below for a celebratory mocktail — or go hard with a nip or two of your preferred white spirit. Vodka works well.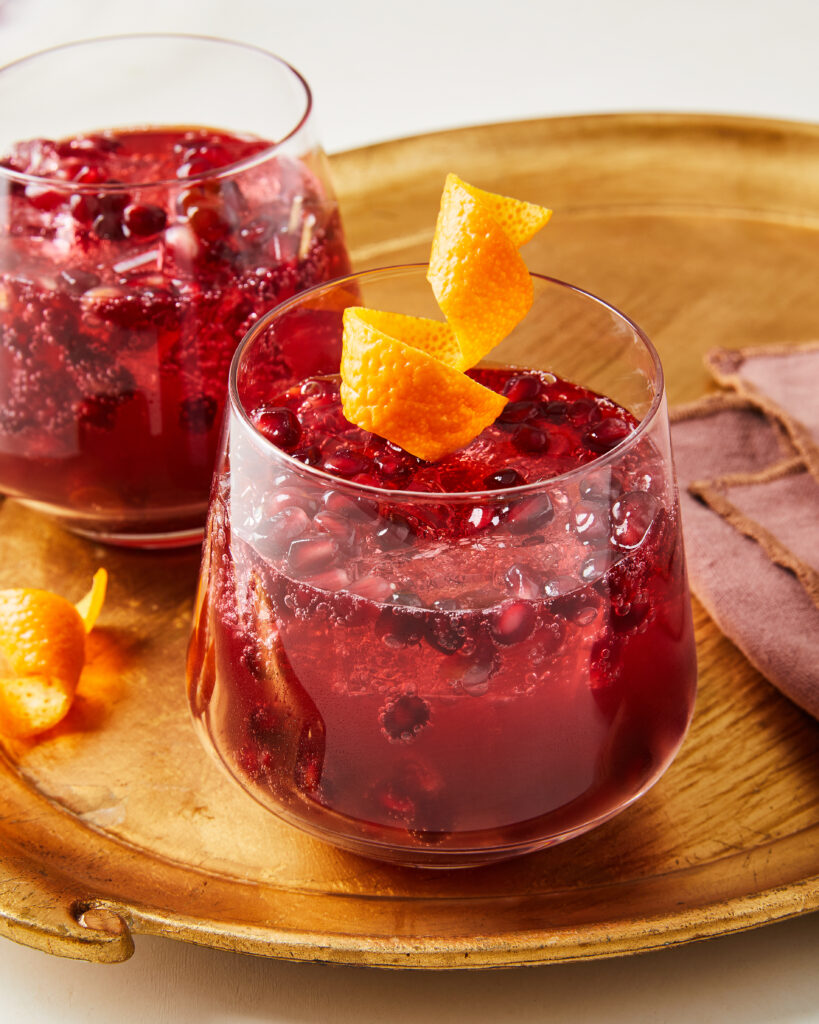 Orange Ginger POM Shrub
Ingredients for the base:
1⁄2 cup red wine vinegar
3⁄4 cup POM Wonderful 100% Pomegranate Juice
1⁄2 cup POM POMS Fresh Pomegranate Arils
1/3 cup agave
1⁄2 teaspoon orange zest
Ingredients for the cocktail:
2 oz POM Shrub Base
2 oz POM Wonderful 100% Pomegranate Juice 2 oz pulp-free orange juice
4 oz vodka (if desired)
8 oz ginger beer, chilled
4 oz club soda, chilled
1⁄4 cup POM POMS Fresh Pomegranate Arils
2 orange zest twists for garnish
Ice to serve
Method:
1. Heat agave, red wine vinegar, and POM Wonderful 100% Pomegranate Juice in a small saucepan over medium heat until just simmering. Simmer for 5 minutes to concentrate the flavors.
2. Add the POM POMS Fresh Pomegranate Arils and simmer until the syrup has turned to a deep red color, another 7 minutes. Remove from heat and transfer mixture to a heat-proof glass jar. Cool to room temperature then add the orange zest.
Cover and refrigerate for at least one day before using. To use the base, strain the pomegranate arils out of the shrub. Fill two glasses with ice. Add 1 oz POM Shrub Base to each glass. Divide the POM Juice, orange juice and vodka (if using) to the glasses. Top with ginger beer and club soda. Garnish with POM POMS and an orange twist.
Handy hint: Store the shrub in the refrigerator and take out to make cocktails as desired or use the whole shrub base to make a batch cocktail that serves 12.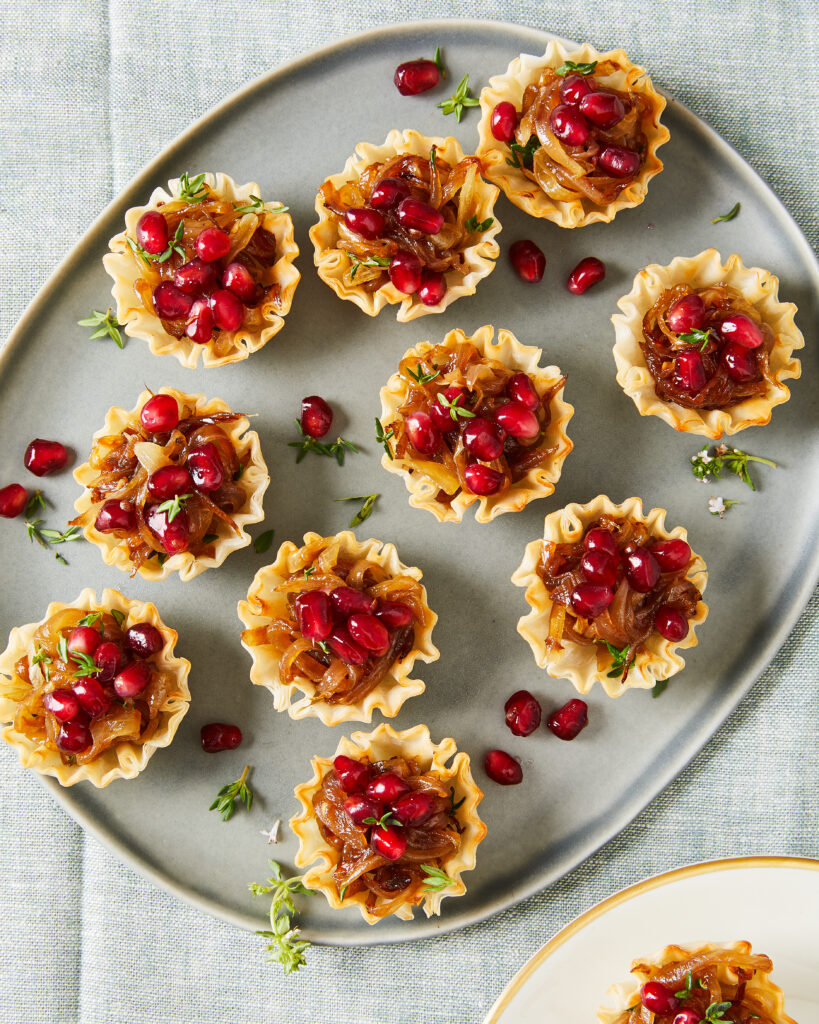 This refreshing cocktail goes perfectly with POM appetizers such as the Caramelized Onion Tartlets, which will please both vegetarians and omnivores alike. And you'll also be doing your bit for the environment. Last year, The Wonderful Company announced a $750 million pledge to Caltech in support of the school's environmental sustainability initiatives, and it's believed to be one of the largest gift aimed at combating climate change ever.
For more information on POM products and for additional recipes go to pomwonderful.com.