Pride 2023 in the United States as a state of emergency is declared
Attacks on LGBTQ people are rampant. Lesbians, gay men, bi, trans and queer people are under threat from governmental forces legislating against us and a MAGA GOP using LGBTQ people to build their brand for 2024. HRC offers a protective guidebook. But is it time to renew our Pride vows and instigate a second Stonewall?
For the first time in its more than 40-year history, the Human Rights Campaign (HRC) officially declared a state of emergency for LGBTQ people in the U.S. on June 6.  Citing the unprecedented number of anti-LGBTQ laws introduced thus far in 2023, HRC said there is an "imminent threat to the health and safety of LGBTQ+ people and families nationwide." 
HRC says 525 anti-LGBTQ bills have advanced in state legislatures in 41 states, with 220 focused specifically on trans people, mostly teens, related to trans girls in women's sports and access to gender-affirming care for minors. But these anti-LGBTQ laws and the looming specter of more target all LGBTQ people and their families—no one is in a safety zone, though the most vulnerable are trans people and gender non conforming lesbians. HRC says 76 anti-LGBTQ laws have already passed in over a dozen states in 2023, more than double 2022—previously the worst year on record.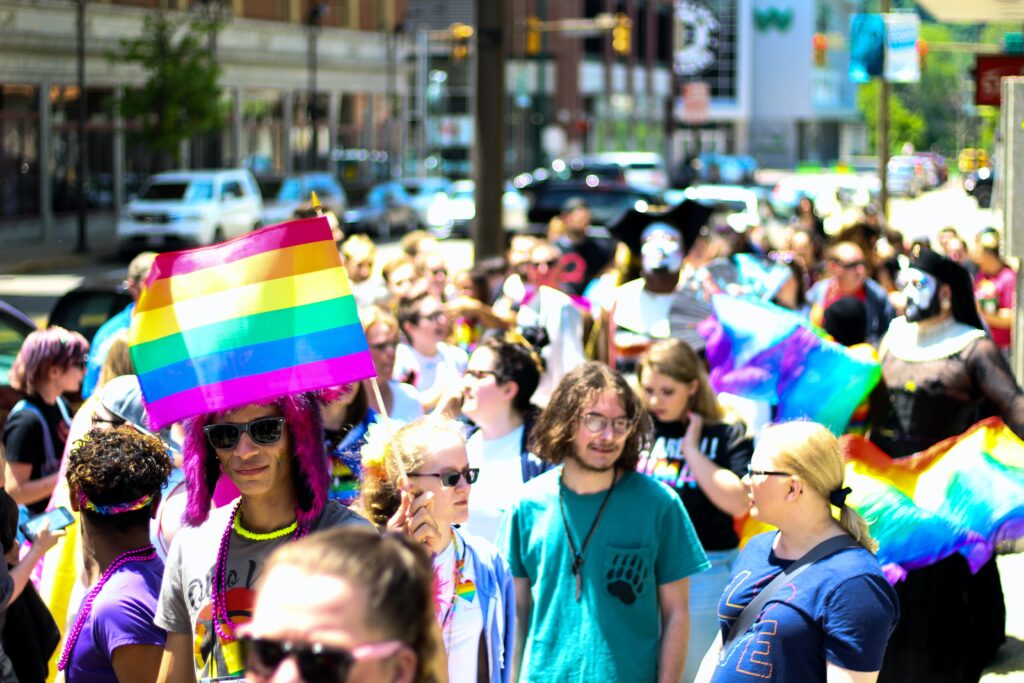 It's not just the laws—all put forward by Republican-led legislatures—that threaten LGBTQ people of all ages. It is the Republican Party itself, which has made anti-LGBTQ rhetoric a focal point of party policy in the 2024 presidential race. With 11 GOP candidates running (thus far) to unseat President Biden, the most pro-LGBTQ president in history, the "culture wars" dynamic is one that worked for Republicans in the 2022 midterms. Unlike abortion, which has become a problematic issue for the GOP, anti-LGBTQ sentiments are welcomed by both the MAGA base and the coveted demographic of more moderate suburban white women voters both parties are keen to lure as they could determine the 2024 winner.
While the newly indicted Donald Trump, the most anti-LGBTQ president in U.S. history, leads the GOP field, Florida Gov. Ron DeSantis has built his political brand on his anti-LGBTQ rhetoric, policy and persona. DeSantis rose to national prominence through a series of extremist policies, which President Biden has referred to as "hateful." It was DeSantis who augured the era of "Don't Say Gay" legislation nationally, which prohibits any discourse on sexual orientation or gender identity in elementary schools.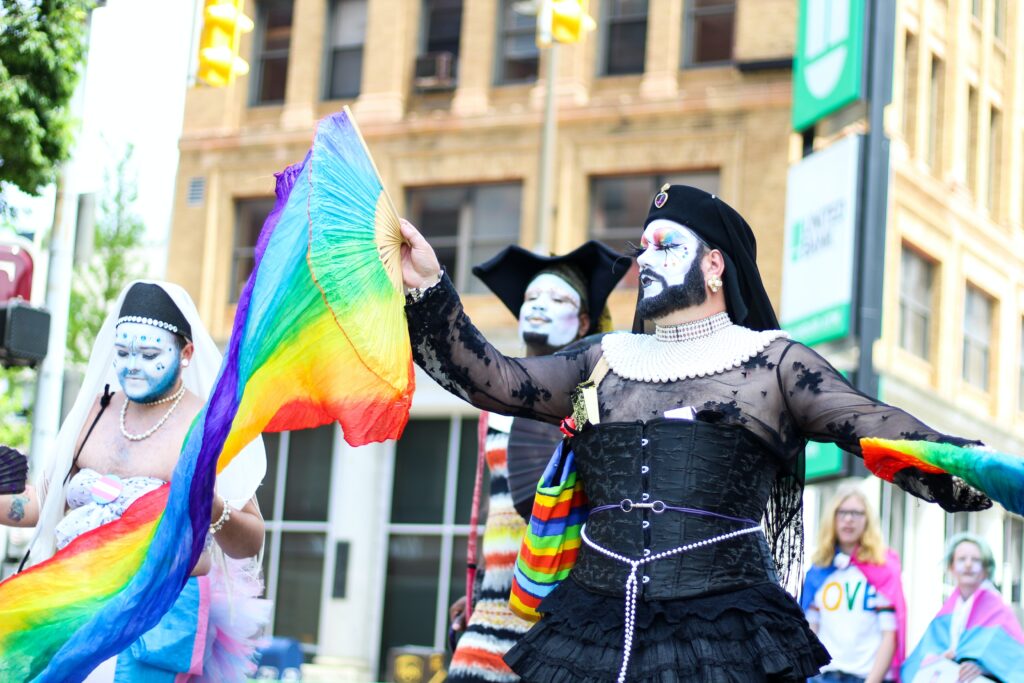 The original law stated classroom instruction on "sexual orientation or gender identity may not occur in kindergarten through grade 3 or in a manner that is not age-appropriate or developmentally appropriate for students in accordance with state standards," according to the law's language. But last month DeSantis expanded his signature legislation to include all grades, K through 12. No discourse even for LGBTQ teens who face multiple challenges in junior and senior high school.
Before HRC announced their alert, both the NAACP and LGBTQ advocacy group Equality Florida issued warnings to their constituents about traveling to Florida due to DeSantis's racist, homophobic and transphobic policies. Equality Florida said it "took the extraordinary step of issuing a travel advisory, warning of the risks posed to the health, safety, and freedom of those considering short or long term travel, or relocation to the state." The move was in response to a "wave of safety inquiries Equality Florida has received following the passage of laws that are hostile to the LGBTQ community, restrict access to reproductive health care, repeal gun safety laws, foment racial prejudice, and attack public education by banning books and censoring curriculum."
Other GOP presidential hopefuls are staking their own anti-LGBTQ ground.
During his CNN town hall on June 7, former Vice President Mike Pence, who has a long anti-gay history, stated his staunch opposition to various LGBTQ causes and events, noting for the recent Los Angeles Dodgers Pride Night that was cancelled by team management, then reinstated with an apology.
As governor of Indiana, Pence adopted many anti-LGBTQ stances. And while serving in Congress, argued that "homosexuality is a choice" during his fight in the early 1990s against local efforts in Indiana to ban discrimination based on sexual orientation. The Indiana Democratic party lists a timeline of Pence's anti-LGBTQ actions over the past 23 years which includes efforts to quash testing and treatments for HIV/AIDS. Pence has also supported conversion therapy in the past. HRC called Pence "the worst Vice President for LGBTQ people in modern history."
Moderator Dana Bash pushed hard on Pence during the segment of the town hall focused on LGBTQ issues, at points highlighting how Pence contradicted himself and his positions on parental rights with regard to LGBTQ people.
Pence said declaratively that he supports parental right, but was just as staunch that he would ban all forms of gender transition for people under the age of 18. "When you're talking about something that is absolutely transformational and has profound negative effects on people in the long-term," Pence said. "Before they had a surgical procedure. I would say, just wait."
Pence repeatedly referred to "radical gender ideology," a phrase used by the GOP and others that claims transgender identity is simply an ideological position. That false narrative and language also bolsters the claim by the right and others (like trans exclusionary radical feminists) there is an actual political and social movement that is attempting to convince young people to change their gender identities.
Pence said, "We've got to protect kids from making decisions that permanently alter their bodies."
So while Pence repeatedly highlighted his support for "parents' rights," he said the judgment of those same parents cannot be supported if a minor is seeking gender transition care. Taking a startlingly authoritarian stance, Pence said the state should intervene in such cases and prevent parents from accessing care for their trans children.
"I strongly support state legislation, including, as we did in Indiana, that bans all gender transition, chemical or surgical procedures, under the age of 18," he said – even when parents support their child's decision to go forward.
"However adults want to live, they can live," Pence said. "But for children, we're going to protect kids from the radical gender ideology and say no chemical or surgical transition before you're 18."
Pressed on the age question by Bash, Pence compared gender transition to body art, saying, "There's a reason why you don't let kids get a tattoo before they're 18."
When Bash asked what he would say to children and families who feel targeted by his position and those of his ideological allies, Pence said, "I'd put my arm around them and tell them I love 'em," he said, "but (tell them) 'Just wait.'"
In her CNN GOP candidate town hall on June 4, former UN Ambassador Nikki Haley made the extreme—and false—claim that trans girls in sports is causing teenage girls to contemplate suicide.
"How are we supposed to get our girls used to the fact that biological boys are in their locker room? And then they wonder why a third of our teenage girls seriously contemplated suicide last year," Haley said. "We should be growing strong girls; confident girls."
Haley said, "The idea that we have biological boys playing in girls' sports—it is the women's issue of our time."
The women's issue of our time is trans girls in sports? When Black women are dying in childbirth at record rates, 1 in 5 women is a victims of sexual assault, lesbians and bisexual women are victims of "corrective rape" and women still only make a fraction of what men make for the same job?
No, it's not. Nor is it the reason why girls are depressed and suicidal. Girls are self-harming and suicidally depressed because they are under threat from discrimination, sexual harassment and assault and sometimes because they are lesbian, bi and queer.
The likelihood of an LGBTQ teen being suicidal due to repressive measures like Haley and other GOP candidates are promoting is real. What Haley said is dangerously false.
Yet Haley is widely perceived to be among the most moderate of all the GOP candidates.
On the most extremist side of the MAGA GOP spectrum, Colorado Rep. Lauren Boebert tweeted—in a post that received more than a million views: "A federal judge has overturned the ban on child drag shows in Tennessee. This begs the question – why are people so determined to perform drag shows for kids that they'd go through the trouble of suing for the right? Something is very wrong."
The Masonic group Knights Templar International replied to Boebert's tweet with their own scurrilously false claim: "Why? Because molesting children is the way they reproduce."
Yet Boebert left out some salient points such as: U.S. District Judge Thomas Parker is an appointee of former President Trump, and that Parker ruled that the law was "both unconstitutionally vague and substantially overbroad." 
"The First Amendment to the Constitution commands that laws infringing on freedom of speech must be narrow and well defined," Parker said in a blistering 70-page ruling.
"Simply put, no majority of the Supreme Court has held that sexually explicit—but not obscene—speech receives less protection than political, artistic, or scientific speech," Parker said.
Anti-drag laws have been passed in 15 states. Score one for the gays.
But the fact is, these laws—as HRC's emergency declaration underscores—are having a chilling effect on queer and trans people of all ages throughout the U.S. While much of the media attention has been on teens and laws restricting students, the impact of these laws has hit older LGBTQ people with harassment and discrimination in a myriad of ways that have garnered less attention, but are equally pervasive. In April, a trans legislator, Montana's Rep. Zooey Zephyr, was banned from the floor after she voiced opposition to an anti-trans bill. A month before Zephyr was censured, Oklahoma Republicans voted to censure Democratic Rep. Mauree Turner. Turner is the first publicly non-binary U.S. state lawmaker and the first Muslim member of the Oklahoma legislature.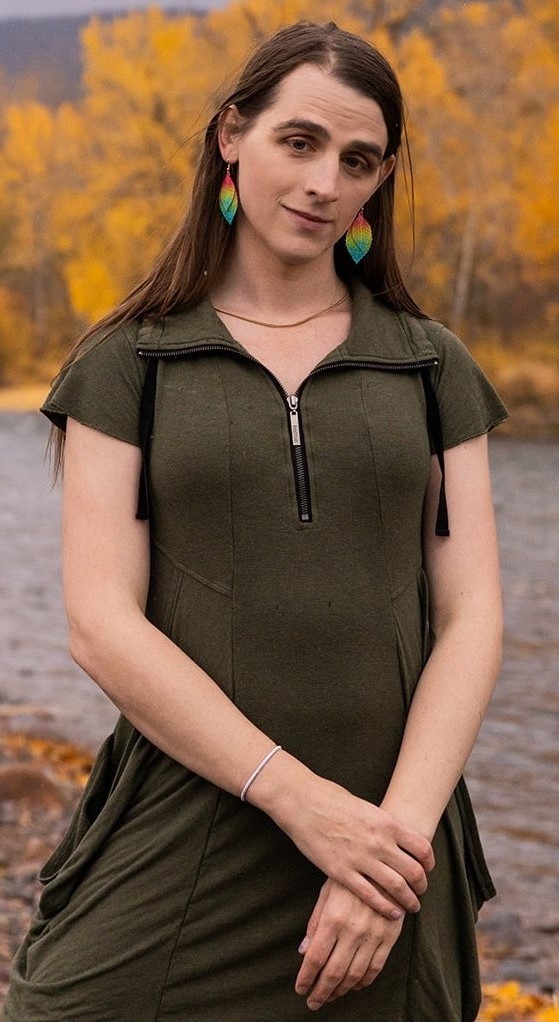 Physical assaults on queer parents and teachers made national news out of  Glendale, California on June 6 when the school district passed a proclamation in support of Pride Month and anti-LGBTQ protestors, many wearing T-shirts that read "Leave our kids alone" physically assaulted some parents protesting for LGBTQ rights of students and teachers.
Georgia GOP House Rep. Marjorie Taylor Greene called San Francisco state Sen. Scott Wiener a "communist groomer" after he condemned the use of anti-LGBTQ hate speech after the mass shooting at Club Q. "The word 'groomer' is categorically an anti-LGBTQ hate word. It's super homophobic/transphobic. It plays into the slander that LGBTQ people are pedophiles. It's no different than calling someone a fagg*t," Wiener tweeted. "If you call someone groomer, you're inciting violence against LGBTQ people." 
As these attacks on gay and trans people ramp up, many of the new anti-LGBTQ laws also restrict access to healthcare and other essential services for older LGBTQ people. People with HIV/AIDS, people getting gender-affirming care, any LGBTQ person seeking any kind of medical care at all can be denied treatment based on the "personal freedoms" stance of providers. Businesses can deny LGBTQ people services. Bathroom bills have begun to impact gender nonconforming lesbians who have posted on social media about being expelled from women's rooms for being trans. A law was proposed in Florida in May that would call for arrests of people using a public bathroom that was not that of the sex they were assigned at birth—with genital inspection as part of the arrest.
Nearly every day brings a new attack from the right, and others. Democratic presidential candidate Robert F. Kennedy Jr. has made numerous anti-LGBTQ comments, including saying that he's "against people playing in women's sports who are 'biologically male'." And acclaimed Harry Potter author J.K. Rowling has come out as a staunchly anti-trans feminist, siding with American Daily Wire commentator Matt Walsh, whose incendiary film "What Is a Woman" has been airing on Twitter.
Daily Wire's Michael Knowles previously called for the "end of transgenderism" and both Walsh and Knowles claim gay men and lesbians are recruiting kids, calling them "groomers."
All this rhetoric has had real-world impact. In May, the Department of Homeland Security warned of domestic terror threats to LGBTQ, Jewish and migrant communities, noting that "Americans motivated by violent ideologies pose a 'persistent and lethal threat.'" A senior DHS official said in a briefing about a new Terrorism Advisory System bulletin that some extremists have been inspired by recent attacks, including the mass shooting at the LGBTQ Club Q bar in Colorado Springs, Colorado, the bulletin said.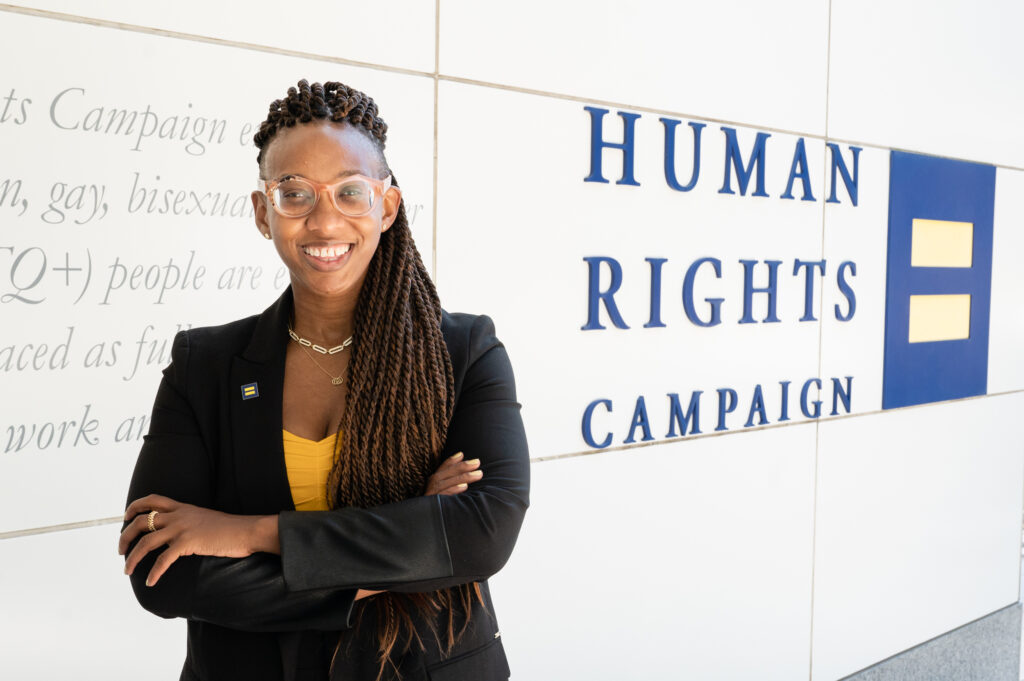 What should LGBTQ people do about all this anti-LGBTQ hate? HRC President Kelley Robinson said in an interview with The Associated Press, "We need champions right now."
Robinson said, "When Dobbs fell, you saw a federal response to deal with the abortion crisis that we're in. We are in a crisis of even greater scale to the health and well-being of the LGBTQ+ community, and we need that same sort of response."
"The amount of calls I get every day from parents asking how they can move to another state because they'd rather mourn their home than their child is real," Robinson said. "This is a different level of urgency and demanded a different level of response."
HRC's guidebook for LGBTQ adults provides information about filing complaints for civil rights violations and points to resources for financing moves and finding employment, particularly in the 17 states with a trifecta of Democratic leadership in both legislative chambers and the governor's office.
In a statement to Queer Forty, Robinson said, "The multiplying threats facing millions in our community are not just perceived — they are real, tangible and dangerous."
Robinson said, "In many cases they are resulting in violence against LGBTQ+ people, forcing families to uproot their lives and flee their homes in search of safer states, and triggering a tidal wave of increased homophobia and transphobia that puts the safety of each and every one of us at risk."
Pride events have been cancelled in numerous venues out of fear of violence and reprisal–or because newly passed laws put participants at risk. As Pride Month continues, what should the response of the LGBTQ community should be? It was repressive treatment by law enforcement that sparked the days of rage that led to the Stonewall riots in 1969. The specter of a newly authoritarian presidency after the 2024 election looms, with those candidates heating their anti-LGBTQ rhetoric. The threat is so pervasive, DHS has issued a warning and LGBTQ people need a guidebook to navigate their own country safely.
This begs the question: What are LGBTQ people really celebrating this Pride. And where do we go from here?