Provincetown's Bear Week offers a furry and fab getaway!
Spend a furry and fabulous week in Provincetown with the bears, wolves, cubs, otters, and their admirers for Provincetown Bear Week, July 8-15, 2023. One of the largest celebrations for the Bear community, Bear Week is filled with live entertainment, dance nights, BBQs, pool parties, and more. 
In 2001 historian and local resident John Burrows founded the Provincetown Bears and Provincetown Bear Week. What started as a gathering of a few hundred grew to an annual event attracting over 10,000 people. John Burrows was a lifelong advocate for LGBTQ rights and causes and was integral to Bear Week's success. John passed away in May of this year, and the PBG, along with Bearmania, the Crown & Anchor, Red Room, and other Ptown venues and businesses, will continue John's legacy. A memorial BBQ for John will take place on Sunday, July 9, at the Provincetown Inn.
"The bear community lost a great champion with the passing of John Burrows earlier this year," said Stephan Hengst, executive director of the Provincetown Business Guild (PBG). "What started out as a week to escape to Provincetown with like-minded- and proportioned friends – turned into an incredible family that returned annually to spend time with one another. Coming to Provincetown for Bear Week has helped me and countless others to connect and celebrate with chosen family in a way like no other has. The Provincetown Business Guild will continue to help organize and spread the word about – Bear Week and John's legacy well into the future."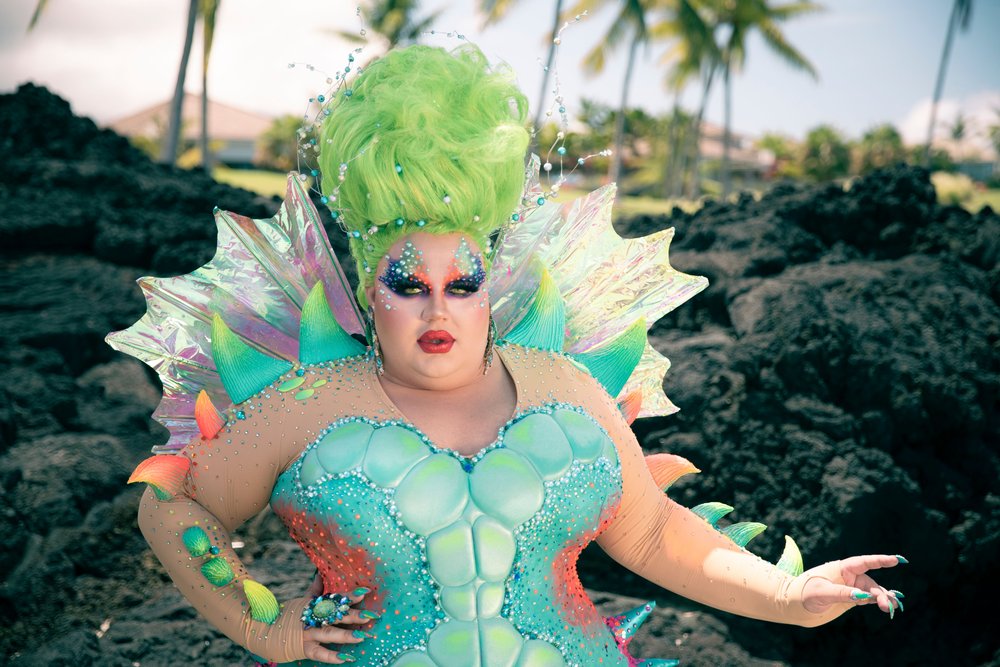 The PBG will present several events during Bear Week, including the Provincetown Debut of drag artist and activist Eureka O'Hara (RuPaul's Drag Race, HBO's We're Here), who will perform a special one-night-only show at Town Hall on July 13. Originally from Tennessee, Eureka represents all the big guys, girls, and gender-fluid people, as the plus-size drag supermodel of the world. One of Eureka's goals is to give bigger people worldwide the confidence to go out and live their dreams. Their passion led them to compete on nine national stages before age twenty-six. Today Eureka continues to garner national attention with television, music, videos, songwriting, singing, acting, and modeling. 
"We are thrilled to welcome Eureka O'Hara for their first time visiting and performing in Provincetown," said PBG Associate Director Trevor Pittinger. "Eureka's dedication to inspiring all members of our community and her focus on size-positivity, inclusivity, kindness, and gender diversity are a perfect fit for Provincetown and Bear Week, which has a history of inclusivity of all facets of bear cultures."
Eureka O'Hara will also appear at Bear Week Bingo on Sunday, July 9, at the Crown & Anchor. Hosted by Ptown drag celebrity Abby Cummings and local personality Austin, this event is a fundraiser for the PBG.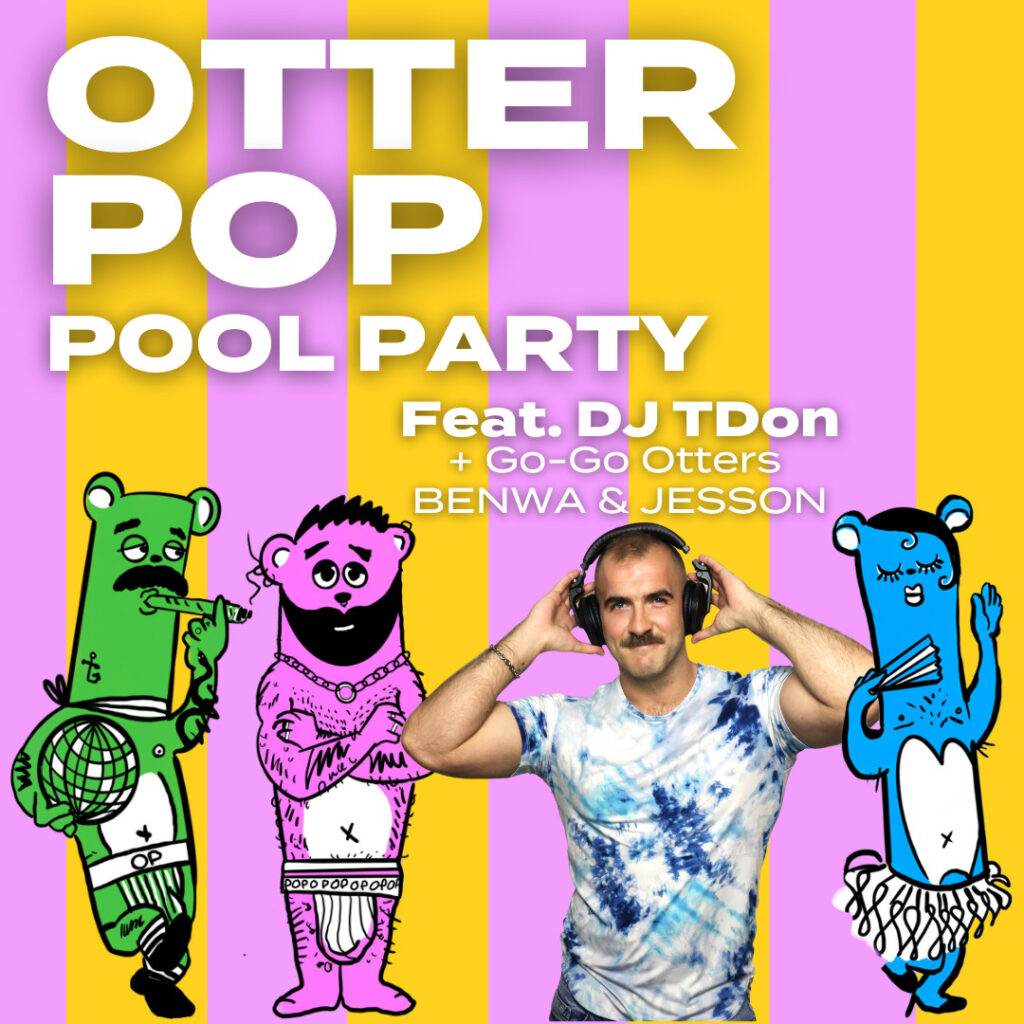 Hang out with the otters poolside at the Crown & Anchor on July 11 at the Otter Pop Pool Party. Featuring DJ TDon and go-go otters, Benwa and Jesson, proceeds from Otter Pop benefit the work of the PBG.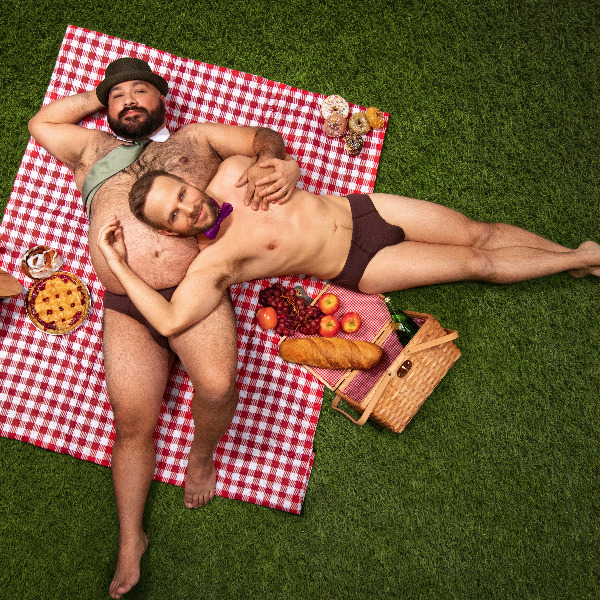 The Red Room will host a night of live entertainment on July 10, including LA-based singer-songwriter Tom Goss with Pic-A-Nic Basket and Sam Morrison's Stand-Up & Strip Show (also on stage July 11). Following his recent appearance on Late Night with Seth Meyers, and his sold-out acclaimed off-Broadway hit Sugar Daddy, Sam is back for a night of funny, raunchy comedy.

Step away from the pool and the bar when the PBG's queer outdoor adventure series, Camp Provincetown, continues on July 12. Join a Bear Week edition of one of Provincetown's most popular and unique attractions, Art's Dune Tours.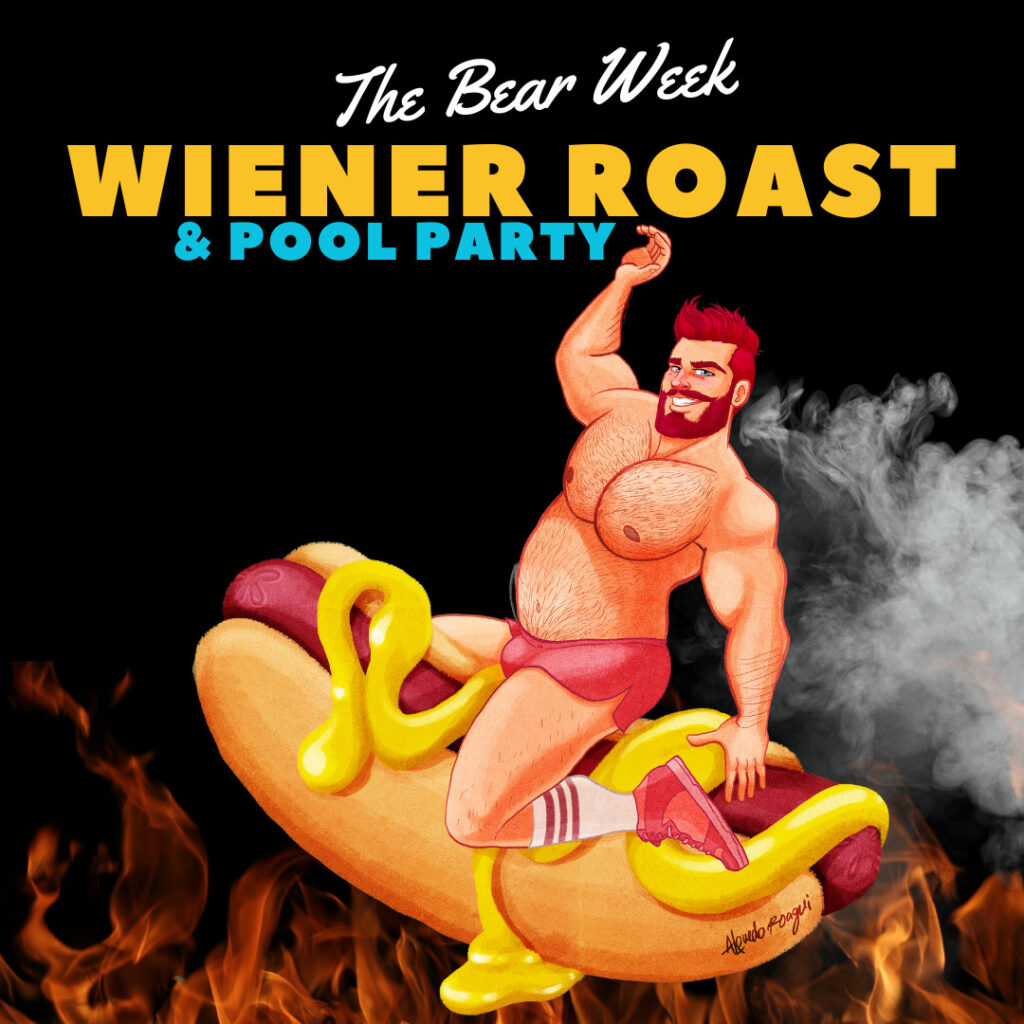 Then close out Bear Week with the Weiner Roast and Pool Party on July 14. This annual tradition has a brand-new location, The Brass Key Guest House. It is hosted by Eureka O'Hara and features DJ Ted Eile, a Chicago-based DJ that has headlined events all over the country, from the Folsom St. Fair to Lazy Bear to the Black and Blue Ball and Market Days.
Additional events include the Bear Week Opening Underwear Party and the Locker Room Singlet party at Boatslip, the Bear Market at the Crown & Anchor, the Hot For You party at Red Room, Harder at the Crown & Anchor, and the Bear Boat Cruise.
Provincetown Bear Week is made possible with support from Tito's Handmade Vodka, iHeart Media, Gilead, Cape Cod 5, Grindr, Del/Mar Vacation Rentals, Crown & Anchor, The Boatslip, Provincetown Brewing Company, Red Room, Seamen's Bank, The Gifford House, The Cooperative Bank of Cape Cod, and Provincetown Tourism.
The schedule of Provincetown Bear Week events is listed below. Visit ptown.org for up-to-date schedules, including dates, times, locations, lodging availability, and information and links for those events requiring a ticket.
For Calendar Editors: Provincetown BEAR Week Schedule of Events
Events that require paid tickets or pre-registration are available online at ptown.org.
FRIDAY JULY 7
Exhibition: The Queer Street Art of Jeremy Novy
Noon – 8:00 PM
Provincetown Pride Center
115 Bradford Street
Free

SATURDAY JULY 8
BEARMANIA: 'Man on Man' Live at Red Room
8:30 PM
Red Room
258 Commercial Street
Tickets: $25

BEARMANIA: PORKROLL at Purgatory
10:00 PM
Purgatory at the Gifford House
9 Carver Street
Tickets: $20
Furball Bear Week Opening Underwear Party
10:00 PM
Boatslip
161 Commercial Street
Tickets: $15

SUNDAY JULY 9
Bear Market Vendor Fair
10:00 AM – 4:00 PM
Crown & Anchor
247 Commercial Street


Memorial BBQ for Bear Week Founder John Burrows
11:00 AM
Provincetown Inn
14 Commercial Street
Tickets: $50

Bear Week Bingo with Abby & Austin
1:00 PM
Crown & Anchor
247 Commercial Street
Tickets: $40
Bear Boat Cruise
4:00 PM
MacMillan Pier
Ryder Street Extension
Tickets: $39-$69

BEARMANIA: VAULT XL at Crown & Anchor
10:00 PM
Crown & Anchor
247 Commercial Street
Tickets: $20
MONDAY JULY 10
BABES& BOIS: Cubbyhole Pop-Up
6:00 PM
Porch Bar at Gifford House
9 Carver Street
Tickets: $25
Sam Morrison's Stand-Up & Strip Show
7:00 PM
Red Room
258 Commercial Street
Tickets: $35-$45

Tom Goss: Pic-A-Nic Basket
8:30 PM
Red Room
258 Commercial Street
Tickets: $35-$55

BEARMANIA: HOT FOR YOU at Red Room
9:00 PM
Red Room
258 Commercial Street
Tickets: $35-$55

TUESDAY JULY 11
Otter Pop! Bear Week's Sexiest Pool Party
11:00 AM
Crown & Anchor
247 Commercial Street
Tickets: $20-$25

Sam Morrison's Stand-Up & Strip Show
7:00 PM
Red Room
258 Commercial Street
Tickets: $35-$45

BEARMANIA: HARDER at Crown & Anchor
9:00 PM
Crown & Anchor
247 Commercial Street
Tickets: $20

Bear Week Locker Room Singlet Party
10:00 PM
Boatslip
161 Commercial Street
WEDNESDAY JULY 12
Camp Provincetown: Bear Week Dune Tour Adventure
11:00 AM
Art's Dune Tours
4 Standish Street
Tickets: $45
Matt Alber
9:00 PM
Crown & Anchor
247 Commercial Street
Tickets: $35-$45
THURSDAY JULY 13
Bear Market Vendor Fair
10:00 AM – 4:00 PM
Crown & Anchor
247 Commercial Street

Bear Week: Solid Gold Tea
4:00 PM
Boatslip
161 Commercial Street
Tickets: $20
BEARMANIA: CHRISTEENE Live at Red Room
8:30 PM
Red Room
258 Commercial Street
Tickets: $35

Eureka O'Hara at Town Hall
8:30 PM
Town Hall
260 Commercial Street
Tickets: $45-$155
FRIDAY JULY 14
Bear Week Wiener Roast & Pool Party
12:00 PM
Brass Key Guesthouse
67 Bradford Street
Tickets: $55-$99
Matt Alber
9:00 PM
Crown & Anchor
247 Commercial Street
Tickets: $35-$45
BEARMANIA: HORSE MEAT DISCO
Crown & Anchor
247 Commercial Street
Tickets: $20