Provocative new play about AIDS epidemic to debut in Portland
Fuse Theatre Ensemble and BlaQ OUT present Ronald Reagan Murdered My Mentors, running from February 9 to 26 at the BackDoor Theatre in Portland, Oregon.
The play, written by Julian Jiménez, is a raw, introspective work which investigates the barriers to love and happiness gay men in America have faced since the onset of the AIDS epidemic.
In Ronald Reagan Murdered My Mentors, Lost, a Queer Latine man, struggles to navigate queer life after the AIDS epidemic obliterated an entire generation of Queer male role models. Lost seeks solace in an anonymous voice on the other end of a telephone as he attempts to find his place and accept his sexuality. As the play bounces between 3 decades, he is tormented by dead Queer icons and their murderer, Ronald Reagan.
Starring Sean Kirkpatrick, Rae Davis, Angie Tennant, Sam Gordon, Nick Hongola, and Anthony Harden, under the direction of James R. Dixon, this provocative piece is sure to stir up lots of emotions for the Queer Forty set while simultaneously teaching the younger queer generation about where they've come from.
Tickets are available on a pay what you can scale here.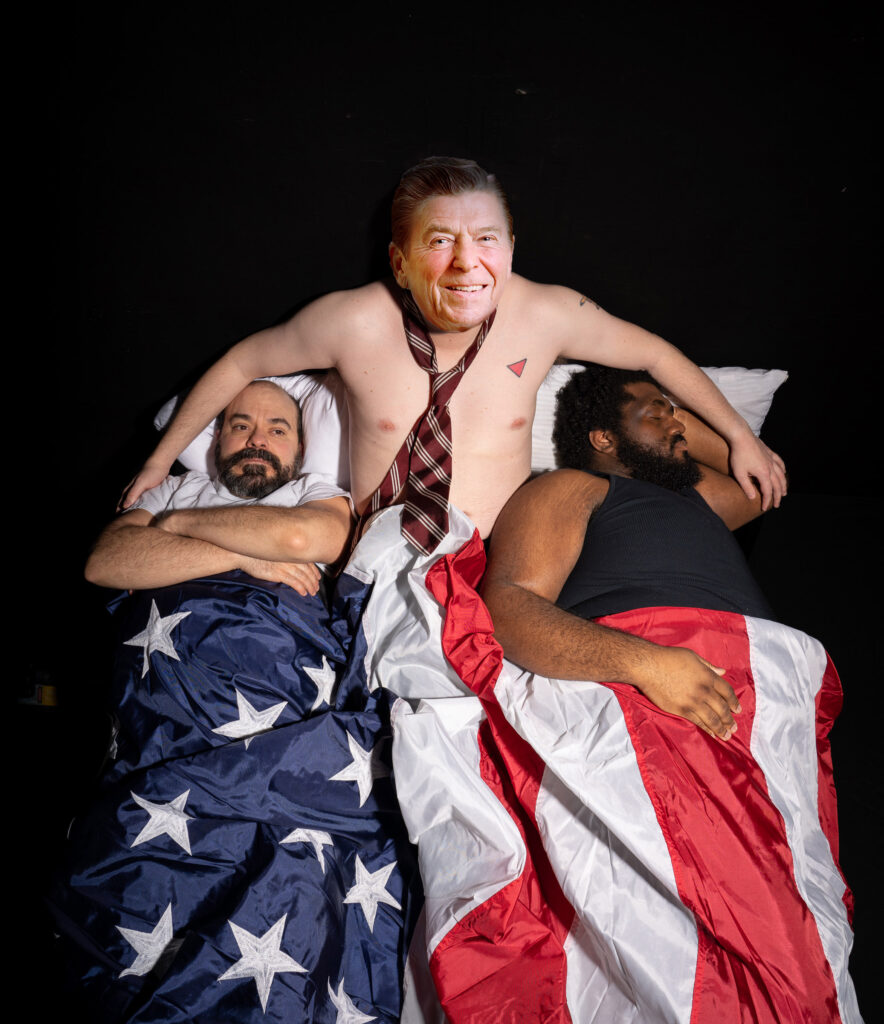 About Fuse Theatre Ensemble
Fuse is celebrating over a decade of producing paradigm shifting theatre in Portland, OR, and around the world. The recipient of six 2019 Drammy Awards, Fuse has become a stalwart of politically motivated theatre in the Portland community.
They are the recipient of the 2019 Regional Arts and Culture Council Project Grant, 2019 MCCC grant, 2017 Regional Arts and Culture Council Arts Equity Grant, 2007 Regional Arts and Culture Council Project Grant. They have travelled the world with their production of Suburban Tribe, won Drammy Awards for their productions of Cabaret, Tether: ADHD+BDSM, Under the Influence and for their props design for Artist Rep's The Lieutenant of Inishmore. Fuse has been an ambassador of the Pacific Northwest theatre touring to New Orleans, San Francisco, Los Angeles, Bali, Adelaide, Australia, and Avignon, France.
In slightly over a decade, Fuse has fostered the creation of 20 original works. These works include Craft/Craeft/Kraft, Slap That Bitch, Suburban Tribe, MySp_ce, #smarter_than_phones, Karaoke Night! (the musical), A Virgin in Neverland, Sonnetscape, Tether: ADHD+BDSM, The Importance of Being Frank, I am an Actress: A Passion Play, unde+ec+able, The Fear of Speaking, The Queers, and The God Cluster: a queer pandemic revenge tragedy. Fuse also produces Portland's annual celebration of the LGBTQIA+ contribution to theatre, The OUTwright Theatre Festival, as well as BlaQ OUT, a producing engine for emerging works at the Black/Queer intersection. Fuse also serves as a creative home for the producing engines: Fusion, Cause Cabaret, Kate's Theatrics, and Theatredust.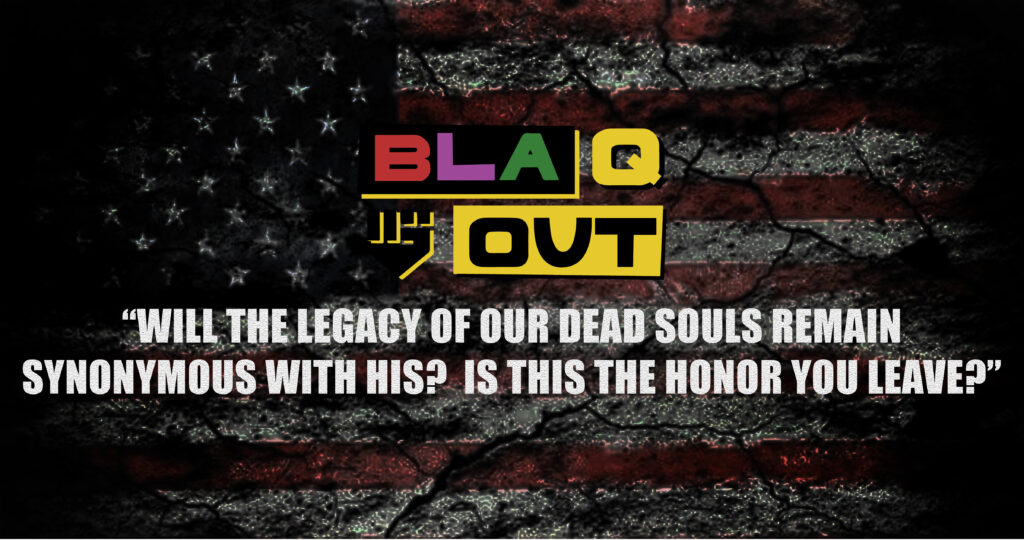 About BlaQ OUT
From the mind of James R. Dixon comes BlaQ OUT! Started in 2020 as a virtual presentation before moving to the stage, BlaQ OUT has featured productions of The Children of Edgar and Nina by Jarrett McCreary, Apologies to Lorraine Hansberry (You too, August Wilson) by Rachel Lynett (Kilroys List), and The White Dress by Roger Q. Mason (Kilroys List) . BlaQ OUT is intended to offer an incubator for Queer artists of color to nurture their work and artistic growth.
For more information or to donate to the Fuse Theatre Ensemble click here.