Queens about to "Sqream" in San Francisco
Two of San Francisco's biggest talents have once again collaborated and the end result will likely make you scream. Or in their case Sqream.
A spoof of the Scream movie series will make its drag debut on Oct. 14 at SF Oasis, San Francisco's award-winning LGBTQ+ venue.
Putting together the great talents of Oasis owner D'Arcy Drollinger and actor/director/writer Michael Phillis is usually a recipe of success. And this will likely be no exception, with us expecting laugh-out-laud, jaw-dropping theatrical antics.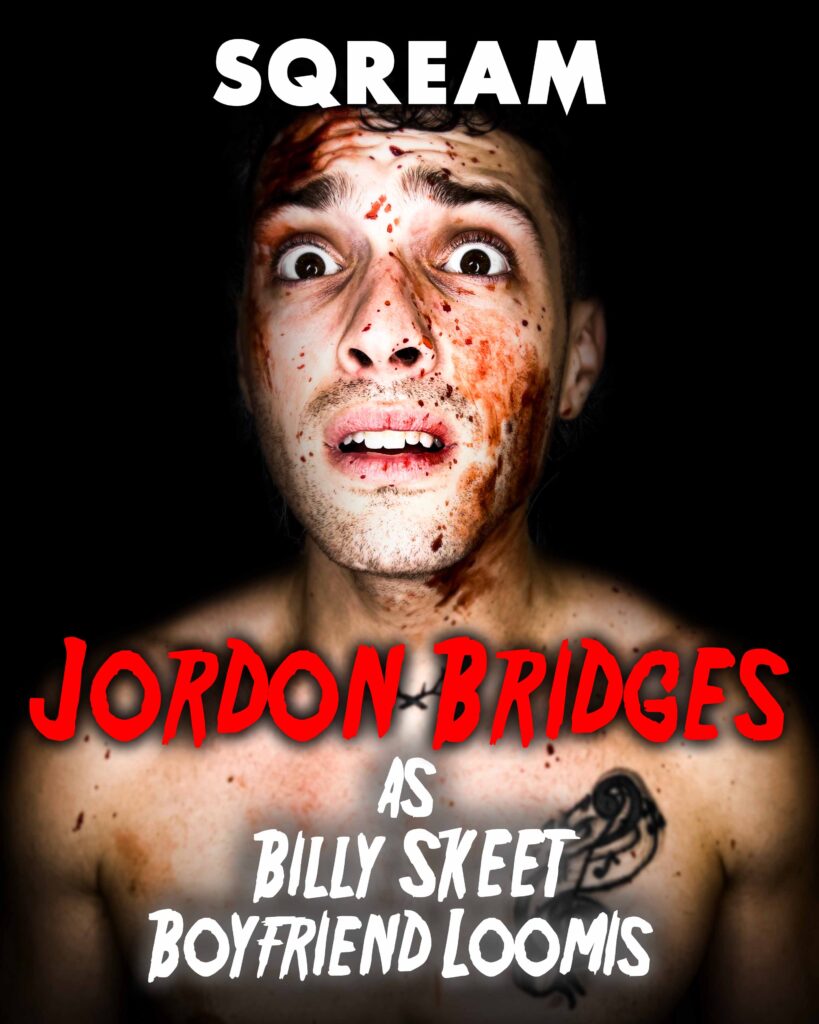 According to Drollinger, "Initially it was Michael's idea to write a '90s slasher mashup parody. After working on the idea for a while we decided to focus on Scream, which is arguably the most iconic slasher film of the '90s." Phillis adds, "I love horror movies and particularly the teen slashers of the 1990s. They're definitely ripe for parody (see the Scary Movie franchise, Scream even parodies itself with the Stab movie-within-the-movie so the idea of combining the fabulous drag comedians of the Oasis with the tropes of 90s teen slashers was just a no-brainer!"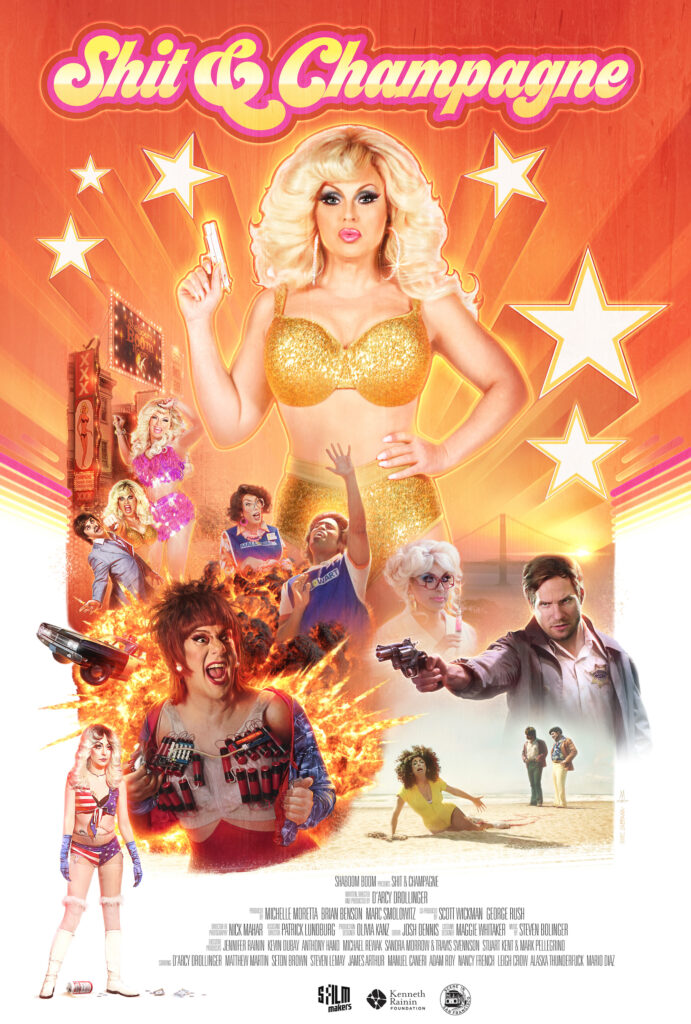 For those of us who love a musical, Sqream will also include songs. "It is a jukebox musical with parodies of all your favorite '90s hits. Think Moulin Rouge," says Drollinger. "This is my first time writing a musical! It was really fun to find ways to use the '90s songs we all know and love. The audience will be able to sing along because we all know the songs– whether we like them or not!," says Phillis.
Even with songs, the show itself is very faithful to the movie. "We stay pretty true to the first Scream film with nods to the others in in the franchise," says Drollinger. "Michael's script lampoons pretty much everything and the kitchen sink."
Drollinger has amazing comic timing as shown in some of her standout roles (as writer/director/actor) in The Golden Girls, Sex and the City and the original Shit & Champagne.
"It has been a hot minute since I have been on stage. Mostly because of the heavy lifting to get the Oasis reopened and reestablished after the effects of the pandemic," explains Drollinger. It's usually this time of year he's prepping to do Rocky Horror Show with Ray of Light Theatre, but "a touring production blocked us from getting the rights this year. Hopefully, we will have an opportunity to do it again in the future."
But Drollinger is keeping busy with so many projects.  "I am also planning on shooting the sequel to Shit & Champagne in the spring of 2023," Drollinger adds, and "will bring Rose back to the stage in Golden Girls this winter at the Victoria Theater."
Then there's Phillis, whom I've dubbed a scene stealer.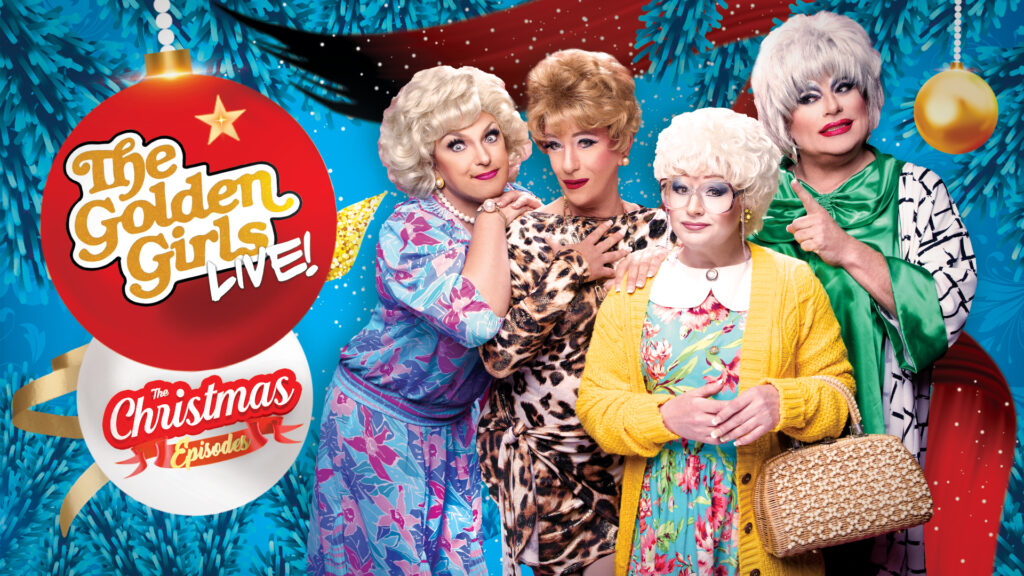 When it's not his own show, he manages to draw attention to his role and is always mesmerizing. He's also great at leading a troupe as he's done with his often-evolving Baloney and Patty from HR. He jokes, "I don't get enough sleep! But I always love working with D'Arcy and the Oasis so I'll do anything she tells me to do. More plays, more drag shows, more comedy! The world needs to laugh!"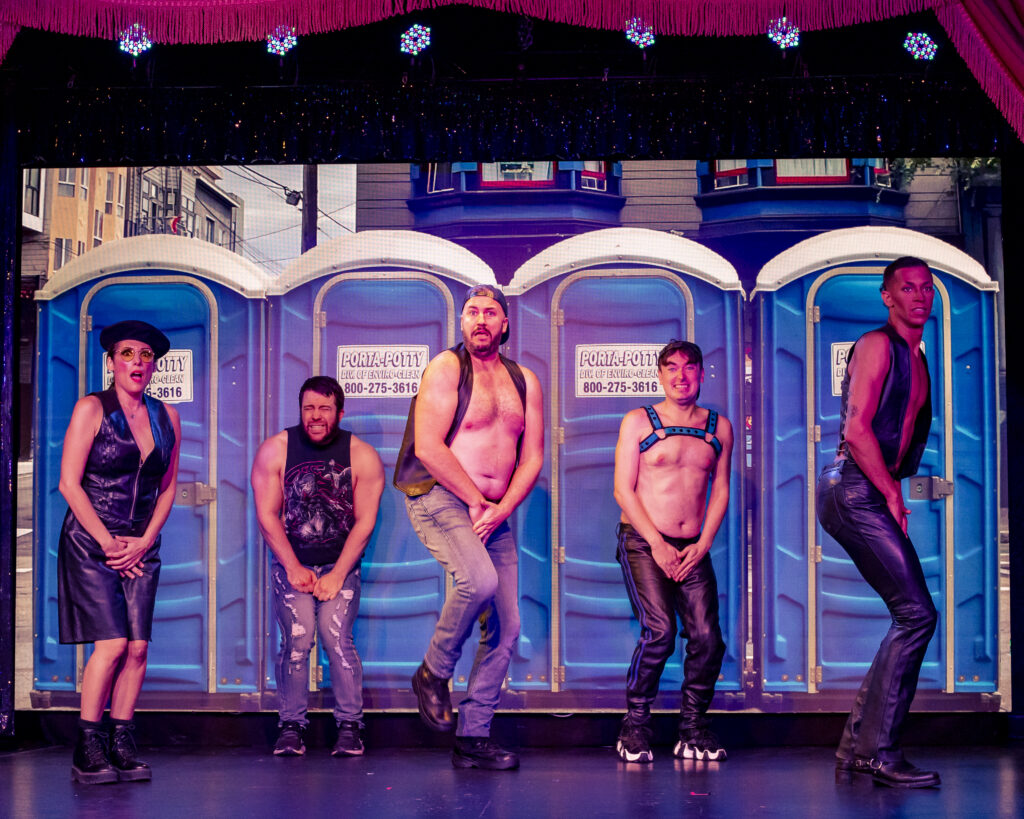 Patty and Baloney do keep Phillis busy outside of his other projects. In fact, every time Baloney is around, it's never the same. It's a fresh "every single show! We never do the same Baloney twice, there are new numbers and new cast members in every show. If you haven't seen Baloney at Oasis lately you MUST come see what we've been up to. We're back December 28-31 and we also have a 2 night run of our immersive show Thighs Wide Shut October 14 & 15 at the gorgeous Saint Joseph's Arts Society."While they keep ultra-busy, the audience reaps the rewards because whenever you put them together, it's magic.
To learn more go to: www.sfoasis.com and www.sfbaloney.com.