Queer Broadway to feature Tony Nominee J. Harrison Ghee and stage star James T. Lane
As Pride Month kicks off, 2023 Tony nominee J. Harrison Ghee is teaming up with fellow Broadway star James T. Lane for an inspiring conversation about their experiences as queer performers of color in theater.
Queer Broadway – An Evening with James T. Lane & J. Harrison Ghee will be held on Monday, June 5th, from 5:30-6:30 p.m. at the Museum of Broadway. The former Chicago co-stars will share personal and professional stories during the moderated discussion while speaking on why authenticity matters, the power of cultural representation, and fearlessly letting all their colors shine. Registration to attend is free and open to the public.
"My career has been an interesting journey, but one thing I've never shied away from is being my authentic self," said Ghee, who currently stars as Jerry/Daphne in the Tony-nominated musical Some Like It Hot and made history this season as one of the first nonbinary-identifying actors to be nominated for Tony Awards. "I show up in the fullness of the human that I am, tell my truth and let the work speak for itself. I'm honored that it has resonated with people because I truly believe that people must free themselves to see themselves."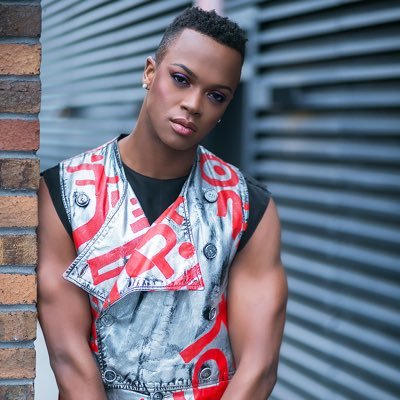 Lane is very open about the series of twists and turns that took him away from the theatrical world and reflects on how he found himself back to the stage. The six-time Main Stem performer who has starred in three Tony-nominated musicals, says now is the perfect time to spotlight the topics that will be discussed during Queer Broadway.
"We spend so much time living other people's dreams, attempting to fit ourselves into their narrow visions," said Lane, whose autobiographical one-man show, Triple Threat, will make its Off-Broadway debut on June 23rd at Theatre Row. "As a queer performer of color, I've always had ideas of my own ever since I was a little kid, bribing people with lollipops to do my play on the basketball court in my neighborhood. Now, I see that I have a creative responsibility to share those ideas — not just during Pride Month, but always."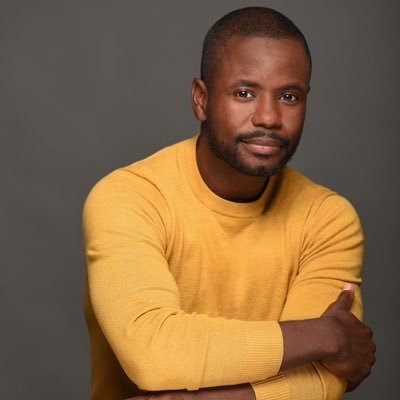 Registration to Queer Broadway – An Evening with James T. Lane & J. Harrison Ghee is now open. For questions about tickets, please contact the Museum of Broadway.
Tickets for Queer Broadway – An Evening with James T. Lane & J. Harrison Ghee are available here on Eventbrite.
About J. Harrison Ghee
Tony nominee J. Harrison Ghee is a Fayetteville, North Carolina native who currently stars on Broadway in the Tony-nominated musical Some Like It Hot. Named by Variety Magazine as a "Broadway Star to Watch," Ghee previously originated the role of Andre Mayém in Mrs. Doubtfire and played Lola in Kinky Boots in stage productions on Broadway. On television, Ghee has graced the screen on HBO's High Maintenance, Netflix's Raising Dion and Fox's Accused.
Ghee moved to New York City in 2007 to pursue a career in entertainment, studying at The American Musical and Dramatic Academy. Early professional gigs included stints at Tokyo Disney and on cruise ships. Ghee identifies as nonbinary and lives by the mantra, "You have to free yourself to see yourself," with the hope of inspiring people to dream big and chase those dreams.
About James T. Lane
James T. Lane made his Broadway debut in 2006 in the Tony-nominated version of A Chorus Line playing lead, Richie Walters. In 2022, the six-time Main Stem performer headlined the American tour of Ain't Too Proud, the autobiographical musical about The Temptations, earning rave reviews playing music legend Paul Williams. Lane then returned to Broadway in 2023 playing the role of Billy Flynn in Chicago, where he co-starred with Jinkx Monsoon. Next up, the theatre veteran's solo autobiographical one-man show, Triple Threat, will make its Off-Broadway debut on June 23 at Theatre Row. Triple Threat recounts the actor's moving, redemptive journey – from his against-all-odds entertainment rise to near death cataclysmic fall, and his extraordinary return to the top.
In addition to starring in three Tony-nominated musicals, the triple threat recently earned a Jeff Award nomination for Best Lead Actor (2020), the Best Male Dancer Chita Rivera Award in 2019 and was named Best Lead Actor by the Black Theater Alliance in 2020. Other of Lane's notable career productions include The Scottsboro Boys, Kiss Me Kate, King Kong The Musical, Jersey Boys, Cinderella, Fame the Musical, Guys & Dolls, Mary Poppins, The Little Mermaid, The Wiz, Broadway at Music Circus, Promenade, Grand Hotel, Don't Bother Me, and I Can't Cope.
About Museum of Broadway
The Museum of Broadway, which opened to the public November 2022, is located in the heart of Times Square at 145 W. 45th St., and is the first-ever permanent museum dedicated to the storied history and legendary artistry of Broadway musicals, plays, and the people who make them.
As part of this immersive and interactive theatrical experience guests travel through a visual history of Broadway, highlighting groundbreaking moments in a series of exhibits that showcase – and show off – dazzling costumes, props, renderings, rare photos, videos and more. Along the way, guests learn more about the pivotal shows that transformed the landscape of Broadway and the moments that pushed creative boundaries, challenged social norms, and paved the way for those who would follow. Overall, the museum highlights more than 500 individual productions from the 1700s-present. Some of the exhibits included throughout the timeline showcase props and artifacts from the Broadway productions of Phantom of the Opera, West Side Story, Rent, Company, Cabaret and Hamilton.