Queer erotic opera set to debut in Palm Springs
Denver composer Nathan Hall's acclaimed UNBOUND, a four-character contemporary chamber opera, comes to Palm Springs for its West Coast premiere in a limited run from October 20 to November 6 at Superbloom Studios.
It is being produced by Jerome Joseph Gentes and TigerBear Productions. Composed by Hall with a libretto by San Francisco writer Alan Olejniczak, the piece uses operatic singing against an electronic score to depict a young man's erotic and emotional experience in a fetish club.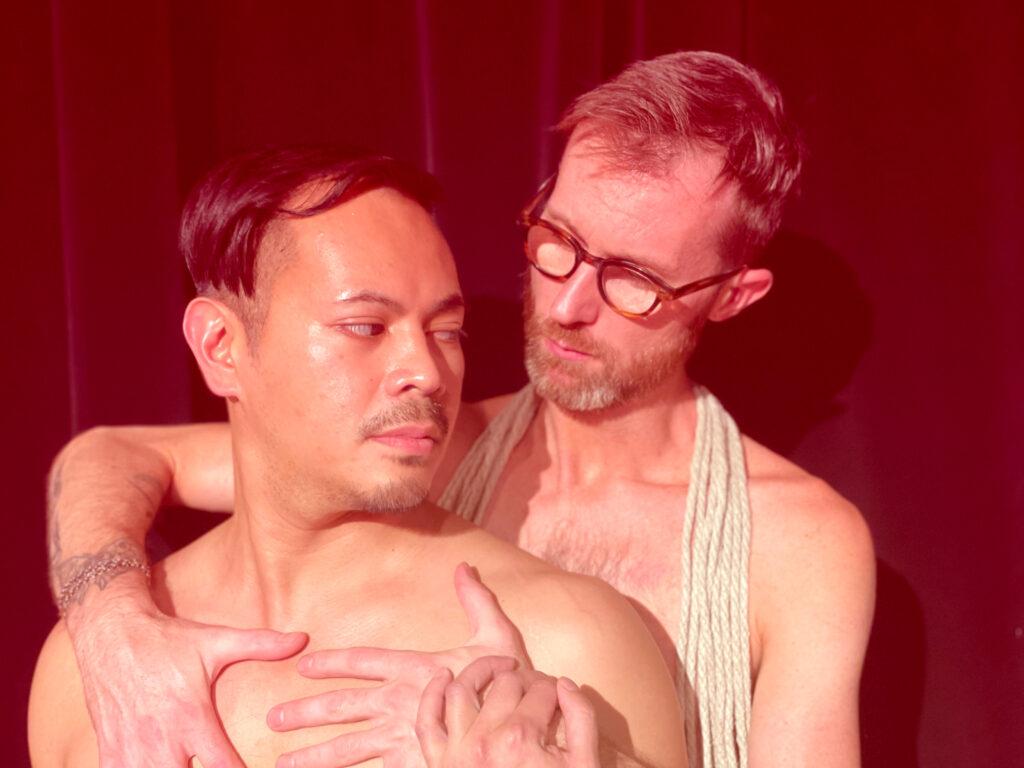 UNBOUND is the third work in a trilogy by Nathan Hall that gives stories of queer desire and sexuality traditional operatic form. The young man at the center of the piece makes a few attempts at erotic connection at a sex club in Sweden, then meets another man who introduces him to Shibari, a specialized type of Japanese rope bondage art. As with its Denver premiere last summer, audiences will be immersed directly in the experience alongside the actors.

"We're allowing guests to wander even more freely around the actors as they sing and act," said Gentes. "You'll feel like you're in the club with the characters, cruising and choosing and watching." Varying ticket tiers will give attendees choice about the degree of immersion they want, from basic show-only attendance to a fuller, two-hour experience in the venue. Colorado Public Radio described UNBOUND as a work that is "striving to change audience perceptions of both desire and opera" and The Denver Post hailed Hall as "a seriously talented composer."
Composer Nathan Hall is a former Fulbright Fellow and a McKnight Visiting Composer (2021), who holds a Doctorate in Musical Arts (DMA) from CU Boulder. His works have been performed and exhibited in 14 countries and 12 American states by the Royal Scottish National Orchestra, the GALA Choruses, The Gay/Lesbian Chorus of San Francisco, International Orange Chorale San Francisco, pianist Adam Tendler, and a convention of roller coaster enthusiasts, among others. He has been awarded numerous grants including a New Music USA grant and the Denver Music Advancement Fund. His residencies include Bunnell Street (Homer, AK), Mattress Factory (Pittsburgh, PA), Denver Art Museum's first Creative in Residence, Acadia National Park, and Boulder Public Library Maker in Residence. Hall is currently Adjunct Faculty in Composition at the University of Denver and Music Production at the Rocky Mountain College of Art and Design.
Alan Olejniczak is a San Francisco playwright and opera librettist. He is the Playwright in Residence with The Proscenium, a London-based online theatre company whose first season included his plays Next of Kin, Helt, Texas, and his adaptation of A Christmas Carol with David Ricardo-Pearce. His first opera, Death of Ivan Ilych with music by John Young, premiered as a co-production in 2021 with Opera Orlando and Chicago's Thompson Street Opera Company. Next year his play Concerto will premiere with Lyric Theatre of Oklahoma, and his opera Dreams Americanos with music by Chris Pratorius Gómez will premiere in Houston with I Colori dell'opera. Olejniczak was the Artist in Residence and the first playwright resident with the National Parks Arts Foundation. He is currently an artist in residence with Nocefresca in Sardinia.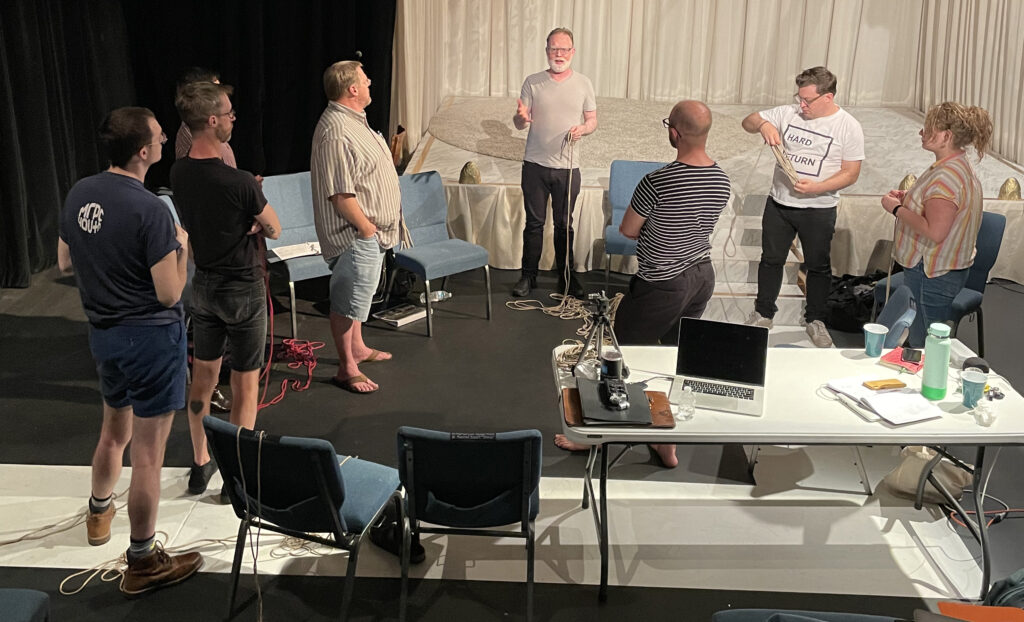 UNBOUND is being presented by Jerome Joseph Gentes and TigerBear Productions. Based in Palm Springs, Gentes is a multi-disciplinary creative producer and writer on a mission to produce and create diverse stories through diverse experiences. A two-spirit Standing Rock Lakota and Fort Belknap A'aninin, Gentes co-produced the Musical Cafe Showcase Series, a Berkeley-based performance series for new musical theatre projects. He co-produced Sheherezade's Last Tales (2015 Theatre Bay Area Award for Outstanding Anthology) and PCSF PlayOffs (2016 Theatre Bay Area Finalist for Outstanding Anthology). He is the Producer for New Play Development at the legendary Magic Theatre in San Francisco. This summer his company, TigerBear Productions, produced Prince Charming, You're Late in NYC, and Deal With The Dragon, a hit of the 2016 Edinburgh Festival, in San Francisco. For Modernism Week 2021, in collaboration with Nickerson-Rossi Dance and the Paniktem Bird Singers of the Agua Caliente Band of Cahuilla Indians, Gentes presented "Lines of Movement, Lines of Modernism," a cross-disciplinary experience that connected traditional local Native bird singers and dancers, modern dance, and architectural modernism.
For tickets and more information visit unboundopera.com or call (760) 636-6768.