Queer film and performance take center stage at Behold!
BEHOLD! Queer Film and Performance Series, curated by Gina Young, Celeste Kamppila, Dino Dinco, and Juan Fernandez will take place February 3, 4 and 11 at Highways Performance Space in Santa Monica, California.
The exhibitions will feature performances and films that showcase works from and about the LGBTQ+ and Latinx communities spread over three curated categories. The following is a description of each program along with links to reserve tickets, all of which are on a "pay what you can" scale.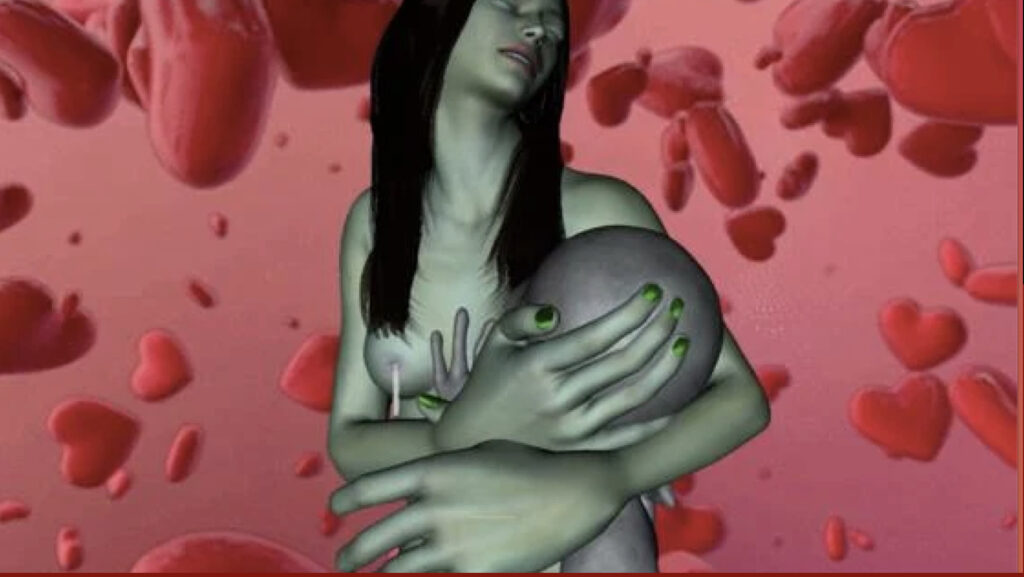 Friday, February 3rd, 8:30 PM
1-900-BODY-ON-THE-LINE (curated by Celeste Kamppila)
Curator Celeste Kamppila is a multidisciplinary artist based in Los Angeles. She is best known for her music project under the name of Celeste X, formally known as Celeste XXX. Celeste blends together a bedroom pop sound with harsh distortion and siren-like melodies. Her unforgettable live performances bring to life a raw display of the feminine experience, transmuting emotions ranging from distress to sensuality. She draws inspiration from horror and sexuality which blend together to make an interesting psychodrama visual, using images of prehistoric goddess to 1980s VHS adult films. She uses many mediums that range from music, video, and performance art to SFX make-up.
Untitled, Tita Cicognani,2023 United States
Turtledove, Chantel Beam 2021 United States 5:22
Hentai and Crack Vol 1, Nastya Valentine, 2023, 14:00
The Magician, Matthew Kaundart, 2016, 8:00
Ricochet, Daviel Shy & Valerie Whitehawk, 2022, 4:00
Untitled, Peter Kalisch, 2023, United States
Permanence is Only a Word , Kayla Tange, Chuck Hohng, Luka Fisher, 2020, 4:00, United States
Mz Neon (FOLLOWED WITH A LIVE PERFORMANCE BY MZ NEON)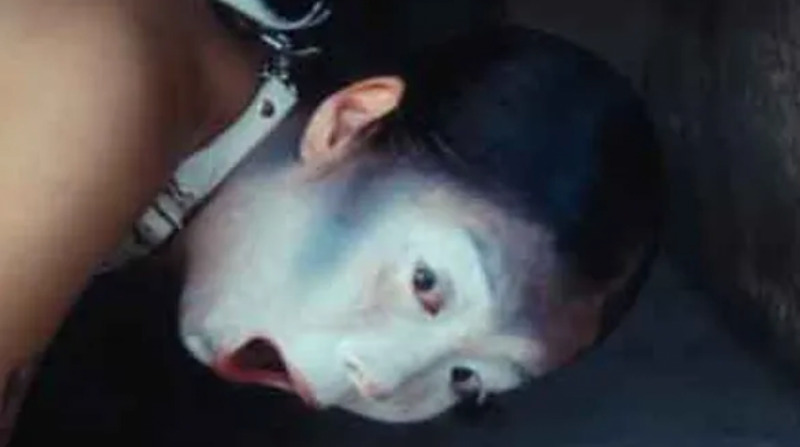 Saturday, February 4th, 8:30 PM
TIGHT: An exploration of the architectures of restriction (curated by Gina Young)
Confinement. Repression. Stress. TIGHT is an exploration of the architectures of restriction and how the body and soul respond. Our protagonists– many of them queer, nonbinary, trans– find themselves trapped by the limits of the gendered gaze, of memory, of the Covid-19 shelter-in-place lockdown, or of mysterious situations beyond their control. Whether they find their way to freedom or not? May vary.
gina young (she/they) is an award-winning writer, director, performer, and curator. Their stage work, screen work, and curated events have been presented nationally and internationally from The Hammer Museum and REDCAT to punk clubs and gay bars across the US and Europe. ROOM TONE, her screenwriting debut starring A League of Their Own's Roberta Colindrez and directed by Whitney White, is currently making the film festival circuit as part of the anthology film KEEP THIS FAR APART. gina is a winner of the Jane Chambers Award for Playwriting, the Humanitas/PLAY LA Prize, and a two-time finalist for the Sherwood Award for boundary-pushing artists. Connect with gina and her production company SORORITY at ginayoung.com or @ginagenius on Instagram.

Creature, María Silvia Esteve, 2021, 15:27, Argentina, Switzerland
Schindler House Haunting, jas lin, 2022, 17:00, United States
Safe at Home, Zoë DeLeon & Michelle Calderon, 2022, 4:00, United States
Room Tone, gina young, 2022, 9:00, United States
Suspension, Dulcinee DeGuere, 2022, 15:00, United States
Basic Needs, Karla Espino, 2022, 3:00, United States
Princess, Jason Vu & B Gosse, 2021, 8:00, United States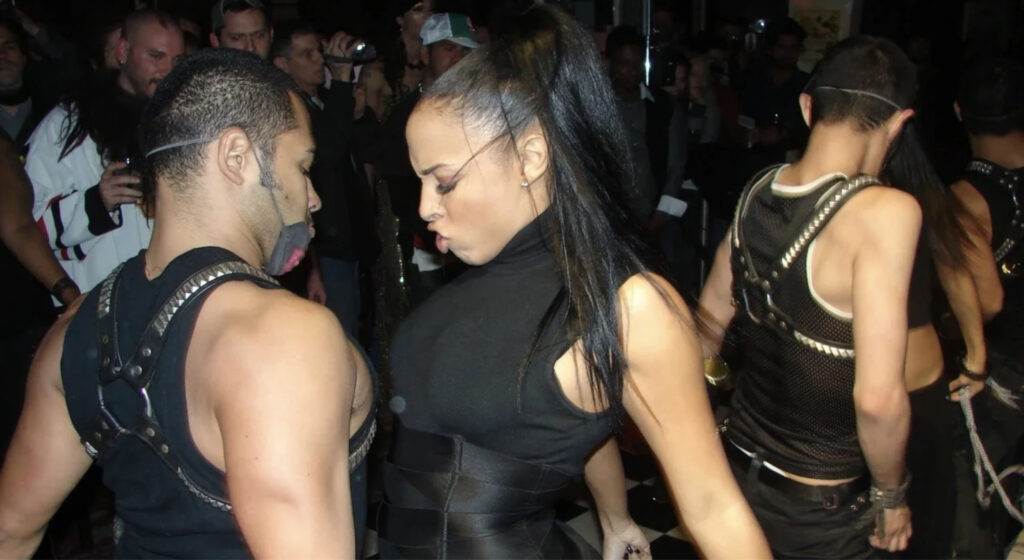 Saturday, February 11th, 8:30 PM
Ecstasy and Reminiscence: Nights Out in Los Angeles (curated by Dino Dinco & Juan Fernández)
 Emerging with fits and starts from a prolonged, challenging quarantine and its social isolation, we celebrate the return to sharing physical space and intimacy by reflecting on Los Angeles nightlife and live performance, particularly the richness and vibrancy that live in the margins and fringe after dark. Tonight's works draw poignant threads that link Los Angeles dance floors, art galleries and artists, backyards, and dark rooms from the 1980s through present day, where ecstatic moments collide with mortality and for so many of us, "going out" was going home.
Pacoima Techno & Soltera 818 kick off the night with collaborative video work and live performance. Pacoima Techno use their experience growing up in the San Fernando Valley, specifically Pacoima, as the basis for their music, live performance, and community organizing.  In addition to creating sultry, hard-edged dance music, Soltera 818 is the host of the online radio program Todo O Nada centralizing the roots and influences of electronic music across genres while featuring underrepresented artists globally and locally. 
A screening of Artbound: Mustache Mondays (directed by Marianne Amelinckx, 2021, PBS), 55 min.
"See how a roving LGBTQ night club event in Los Angeles called Mustache Mondays became a creative incubator for today's leading edge contemporary artists. This film examines the history of these spaces and how they shaped the Queer cultural fabric unique to Southern California." – PBS
A new performance work by Creepypasta Puttanesca (aka Alice Cunt):
"Creepypasta Puttanesca is a dish best paid for in advance as she is a hearty serving of a hauntingly delectable specter of the digital realm, a finger-licking ghost in the machine that comes with a complimentary order of all you can eat breadsticks and side salad. Beverage sold separately." – Creepypasta
An installation by the anonymously run social media account Noche de Jotiar, highlighting "joteadas y pendejadas estílo Los Ángeles."
The installation features a collection of candid photos and video (many of them previously unshared) along with flyers and music from inside and around queer Latinx/e nightlife in Los Angeles dating from the late 1980s to 2000s. The collection includes photos taken at Hollywood's Circus Disco, Arena Cafe, and backyard T-parties around the greater Los Angeles area.
Curators
Dino Dinco is a film and theater director, performance art curator and maker, writer, and lecturer in the Department of Visual Arts at UC San Diego. Based in Tijuana, México, his work has been exhibited in solo exhibitions in Paris, Los Angeles, and San Francisco, in group shows internationally.
Juan Antonio Fernández (He/Him) is a media scholar, cultural producer, and educator.  Juan has recently relocated to Los Angeles and has produced theater, art installations and performance in New York, Oakland, and San Francisco.