Queer-led cannabis brand Stone Road invites you to light up with Pride
This June, queer-led cannabis brand Stone Road is launching six limited edition pre-roll flavors in celebration of Pride! 
All Stone Road pre-rolls are hand rolled with love, using the highest quality weed — never shake, seeds or stems. The LOVE OUT LOUD collection comes rolled with rainbow filtered tips and limited edition packaging using Pride 2023's pantone colors. The six limited edition flavors include:
Dancing Qween Diesel (5 pack)
Bi-Now-Gay-Later (5 pack)
Iced Vanilla Twink Latte (5 pack)
Super Silver Daddy (single)
Second Date Wedding Cake (single)
Out of The Closet Kush (single)
Since 2016, Stone Road has been creating a safe space for queerness in cannabis through diverse and inclusive campaign imagery. While many brands view Pride Month as a marketing opportunity, Stone Road's founder Lex Corwin prioritizes diversity and representation 365 days a year.
The brand is known for its diverse and provocative campaign imagery that spotlights LGBTQ+ and female-identifying communities. Paving the way for a more inclusive cannabis industry, Stone Road prioritizes partnering with queer and BIPOC artists for campaign shoots, such as Billie Black, Anderson Martinez, Kate Sweeney, and Amanda Picotte, to name a few.
Stone Road is honored to support "My Friend's Place" with a portion of their Pride 2023 sales. My Friend's Place operates a drop-in shelter for homeless youth and offers housing resources, counseling, and food and clothing to young people across California.
Visit www.MyFriendsPlace.org for more information.
To check out Stone Road's products and/or to get your limited edition LOVE OUT LOUD pre-roll flavors, visit www.stoneroad.org/products.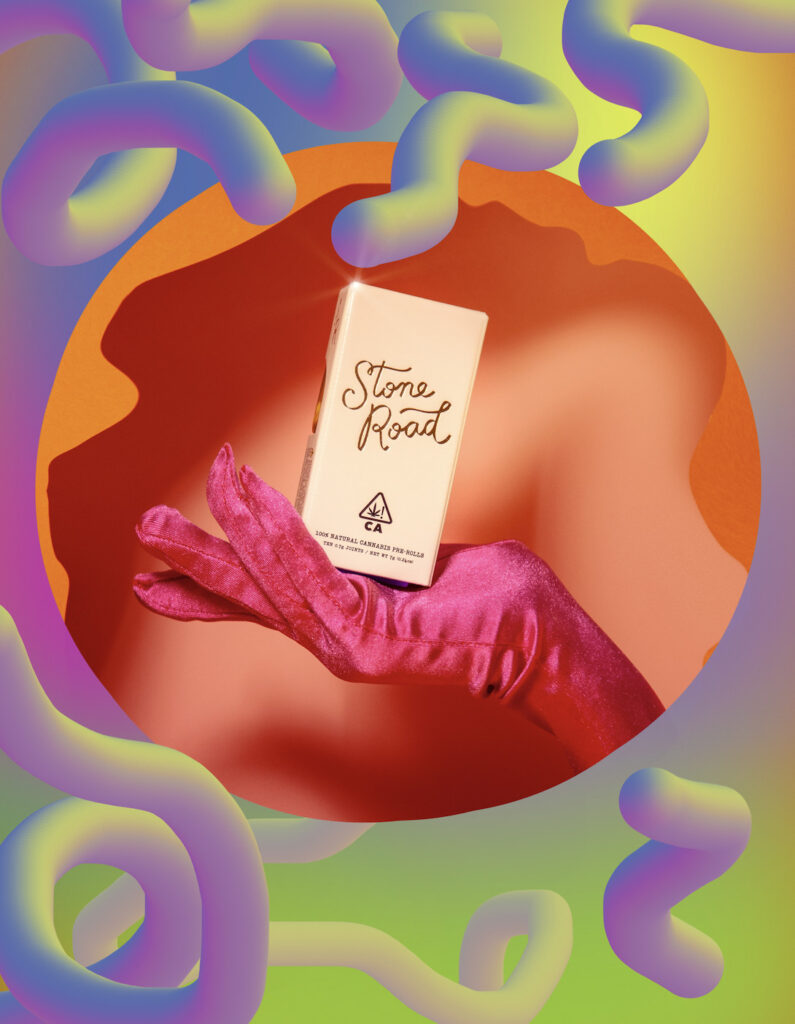 About Stone Road
Stone Road was founded by Lex Corwin in 2016 at the age of 23 as a queer-led, family run cannabis brand committed to harvesting and creating accessible, affordable cannabis products for a variety of smokers. Not only is Stone Road reimagining what affordable cannabis can look like with their design-forward packaging, but they're blazing a path for a new age of cannabis consumers with their eye-catching, colorful and inclusive campaign imagery. Stone Road operates a 57 acre, off-grid family farm in Nevada City, California and is also available in Massachusetts, Oklahoma, and Michigan.