Recommended reading for all ages: My Rainbow Dads
Educator spreads message of tolerance for LGBTQ families in new children's book, My Rainbow Dads.
As a teacher, author Ivy Hilay Wilcher has encountered many types of families in her classroom. Inspired by the changing times and a movement to recast the archetype of a family, Wilcher presents a new children's book to promote mindfulness and tolerance of nontraditional family structures. The book is about social awareness and self-awareness and advocates for the acceptance of the culture, color, and uniqueness of each child and family," Wilcher said. "Everybody can love and be cared for."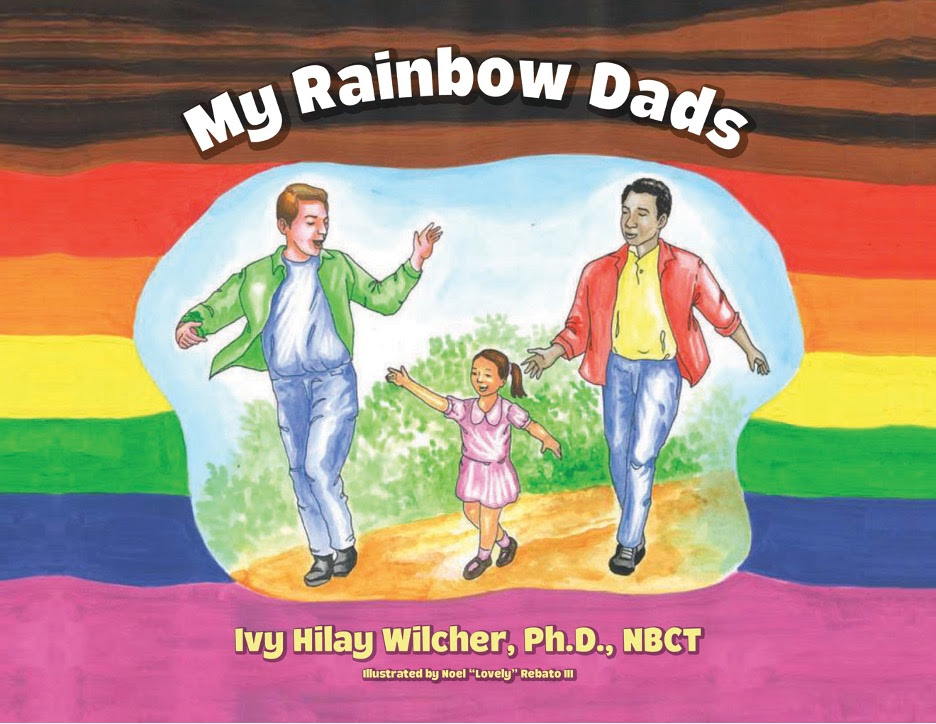 In My Rainbow Dads, readers experience the world through the eyes of little girl who is being raised by multiracial, same-sex parents. By illustrating one family's individuality, Wilcher seeks to highlight the importance and impact of supporting all types of families. Aiming to provide a valuable resource to parents, teachers and caregivers, she hopes her story will spark dialogue on social awareness, diversity and inclusivity. "My goal is to make children aware that families come in all shapes and sizes, and it is our differences that make us special," Wilcher said.
My Rainbow Dads is available for purchase online at Amazon.com. Get the book here.
About the Author of My Rainbow Dads
Born and raised in the Philippines, Ivy Hilay Wilcher is a teacher specializing in special education and general education. She taught for seven years in the Philippines before immigrating to the US. When she's not teaching, she loves to write, play musical instruments, paint, draw and dance. She lives with her husband and two cats, Riley and Jinkey.