Richard Meets… Kenneth D. King
This week on the Queer Forty Podcast I was joined by the ever delightful Kenneth D. King. He is a couture designer, author and an expert on sewing. He's also a contributing editor for Threads magazine and a Fashion Institute of Technology Adjunct Professor in the Houte Couture Certificate Program. He has most famously created clothing for Elton John which have been seen in several of Elton's music videos.
I chatted with Ken about how he started out and his moves to San Francisco and then New York.
Here's a little taste of what we talked about.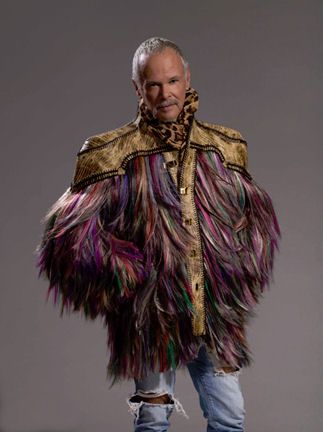 Richard Jones: Welcome to the show Kenneth. Lovely to see you. Once again it's so good to find out things about my guests that I didn't know like that you have pieces of couture across four museums around the world. How do you have things in a museum, I would have thought artists' work goes into museums once they have passed away?
Kenneth King: I am very fortunate because some years ago I was talking to a museum curator, Melissa Leventon who was curating a show at the Legion of Honor in San Francisco called Artwear: Fashion and Anti Fashion. She was saying that for couturiers, such as myself, their work comes out of private collections after about 30 years. So, I have pieces in museum collections including the LA County Museum of Art, The de Young in San Francisco and the Oakland Museum. There are some pieces in the de Young Museum from a client who had died and the family sent the pieces back and said they wanted me to decide what to do with them. I decided to donate them to the de Young. I have also donated pieces to museums and the LA County Museum has seven or eight pieces of mine too. When a piece of mine was donated to the Victoria and Albert Museum in London, they told me that they do not deaccession, which means their pieces are never sold or removed, and they will be in the collection forever. 
RJ: I have to bring it up because I love it, but you have made pieces for Elton John… and not just made them to wear, we have seen your work in some of his videos! 
KK: Oh yes, let's see, the video for the song "Sacrifice", the video for the song "You Gotta Love Somebody", the animated video for "The Club at the End of the Street", the Diet Coke commercial that was called "Nightclub" – those are four big appearances. Plus, in the 2018 John Lewis Christmas commercial, about 30 seconds in, you can see Elton in one of my hats. They kind of played his life backwards, he's sitting at a dressing table, he's putting on his glasses and there's a hat. What's kind of sweet about that hat is that I never had a photo of it because in my early days we had to shoot on film and get them processed, so you sometimes just had to get the item out the door to meet a deadline, and you didn't have time to take a picture. So seeing the hat in that commercial, I knew exactly when I made it and now I have a photo of it. 
RJ: John Lewis' Christmas ad is a big deal in the UK. I haven't seen it as I wasn't in England in 2018 
KK: Well I hadn't either, I was on some website and I saw something about Elton John's John Lewis commercial. I thought OK let me go look, and did I scream like a little girl? I did! Did I run it back dozens of times? Absolutely! Did I send that link to everyone of my friends? You betcha! That was the best Christmas!
RJ: It's nice it came from John Lewis. I want to ask you: what makes home, Home?
KK: Home is a state of mind, as well as a physical place. There are times when one needs to carry that state of mind around, looking for the physical place. I was born in Salina, Kansas and spent my teen years in Oklahoma City, but neither place was home to me. This is because I was regarded as, to put it mildly, eccentric!
I tried to live as best I could, as if I were "home", but understood that I'd have to leave. I got my chance in 1981 to move to San Francisco, and I jumped at it. I lived there, as my home, for a long time, but the late 1990's saw the dot.com boom and bust, and I realized—San Francisco wasn't home any more.
It took some time to figure out how to move to New York, but that first week here—when I heard a taxi driver shout: "Get the fuck outta the waaaaay!"—I knew I was home! This home now includes a handsome and romantic husband, Andrew!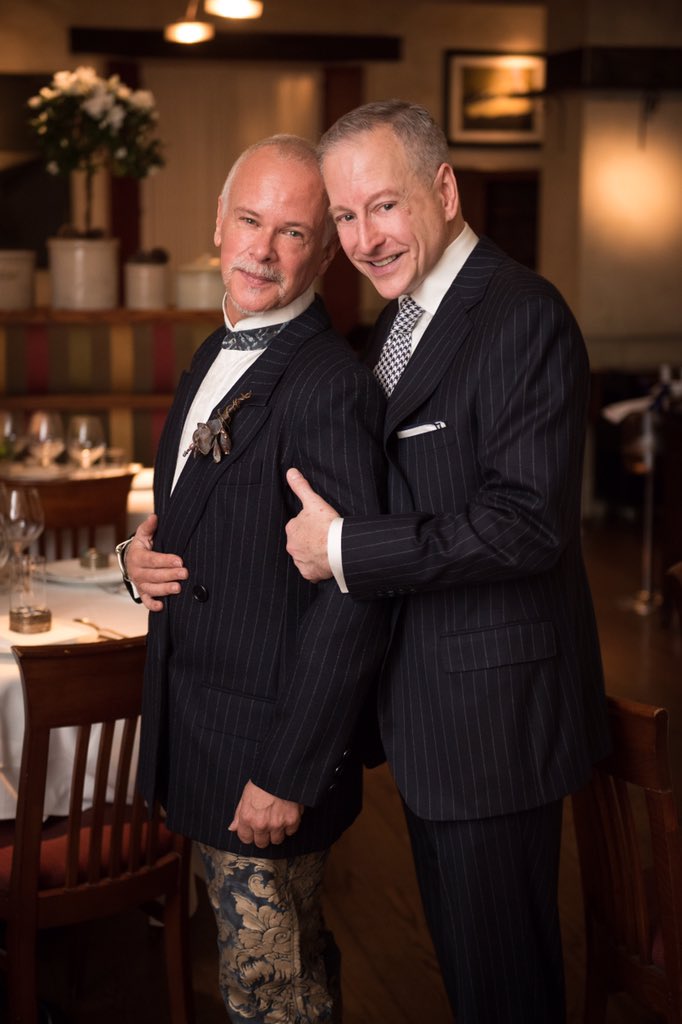 RJ: Who has been your biggest inspiration in your career?
KK: There are several people who were important to me while I was coming up through my career. Without cataloguing them all, and not to slight them, the one person I think back to is a woman named Norma.
Norma founded and ran a metaphysical church in San Francisco, called Amron Metaphysical Center. I gave myself a tarot reading for my birthday one year, and she was the person I met with. In the reading, Norma told me that I wanted to leave my work in window displays and go create a business that was related. She also predicted that San Francisco would become too small for me—that I would eventually move to New York. This was in 1983.
Over the years, as I attended the church and got to know her, Norma and I became very good friends—I can say, she felt like a second mother to me. She encouraged my efforts to create my business, when my own mother harangued me about how stupid the idea was, and taught me practices, both in business, and metaphysically, that laid a good foundation for what I have created.
Having a parent figure, that also was an enthusiastic cheerleader, inspired me to go forth, and take the steps to build a life.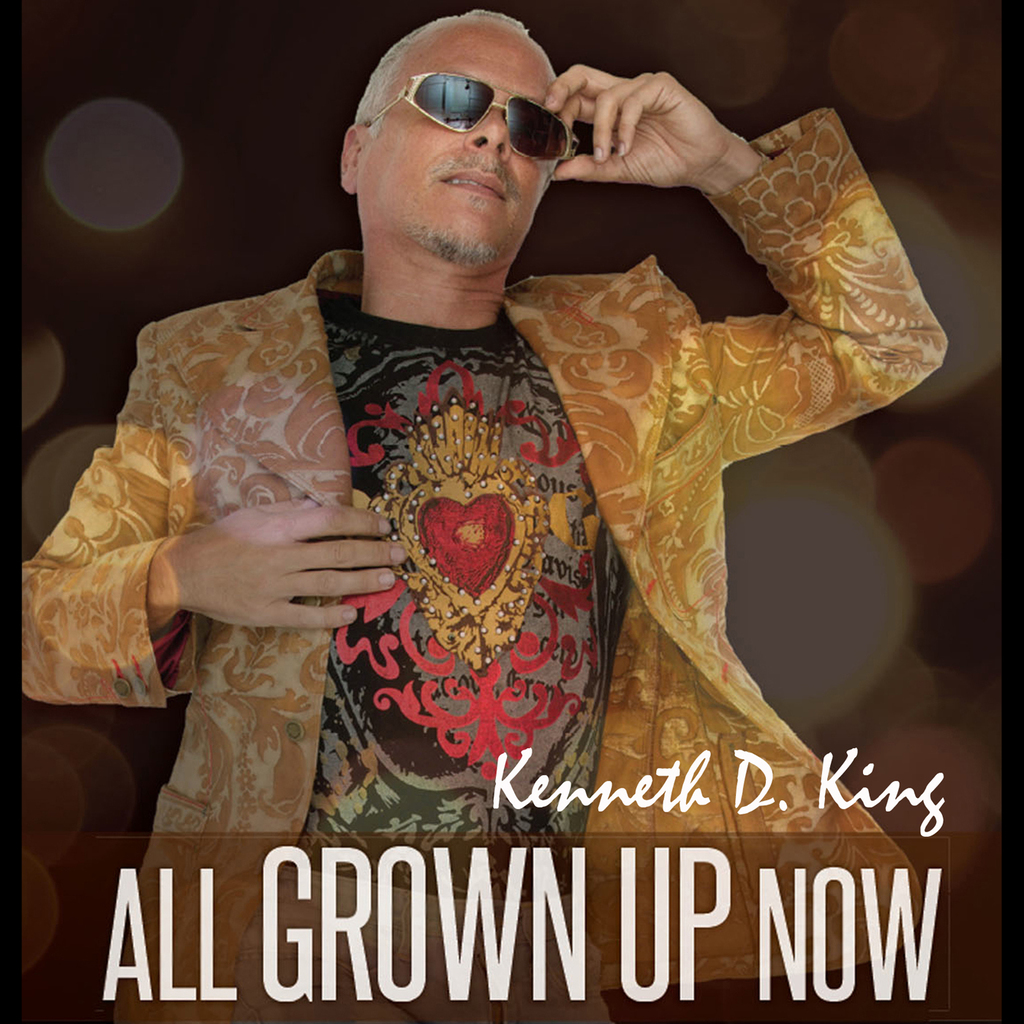 Find Kenneth on Facebook at @kennethdkingdesign, Instagram @kennethdking and Twitter @KennethDKing. Listen to Kenneth's All Grown Up Now Podacst at Stitcher.
Listen to the FULL Queer Forty Podcast interview with Kenneth King below to find out how he started his design career, created pieces for Elton John and worked with Martha Stewart. You can also listen to the Queer Forty Podcast on Apple Podcasts or Spotify, and don't forget to subscribe!
Some of the questions and answers have been edited from the Podcast, and some questions are unique to this written interview.