Richard meets….Robert Hensley.
2019 Daytime Emmy nominee for Makeup, Robert Hensley, is a licensed aesthetician with a varied resume in Hollywood, spanning over 20 years. He has been Director of Education for a line of professional treatment cosmetics, worked in salons, and been a contributing artist to several professional trade magazines.
He has also been the key artist on numerous music videos, web series, television series, and feature films. His skill and professionalism have earned him repeat requests from an exclusive set of celebrities, most notably award-winning actress, best-selling author and chart-topping recording artist Traci Lords, with whom he's worked for over ten years.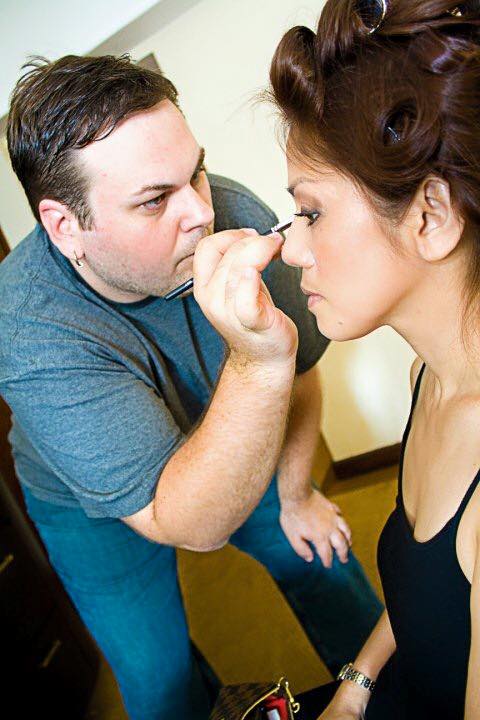 I had the pleasure of chatting to Robert and find out a little about how he is feeling ahead of the daytime Emmy's tomorrow.
Richard Jones: Robert , you are in fact my first ever Emmy nominee that we have ever interviewed  – How does it feel to be nominated?
Robert Hensley: It's an amazing feeling to be nominated! When you think of all the shows to submit to the Academy, and out of all of the submissions a panel of industry professionals think your work is worthy of an award – that's pretty damned special.
RJ: Now these are the daytime emmys, right? And this year what is happening is there no telecast?
RH: Yes. The Daytime Emmy® Awards are presented to programs broadcast outside of Primetime, specifically between 2 AM and 6 PM, as well as certain categories of digital and syndicated programming of similar content, such as soap operas and digital series.
With the current Safer-at-Home guidelines in California, there won't be a telecast with a celebrity-filled audience. There will still be a two-hour television special on Friday, June 26 to announce the big awards, as well as award announcements being made simultaneously on Twitter. At least that's my understanding of it.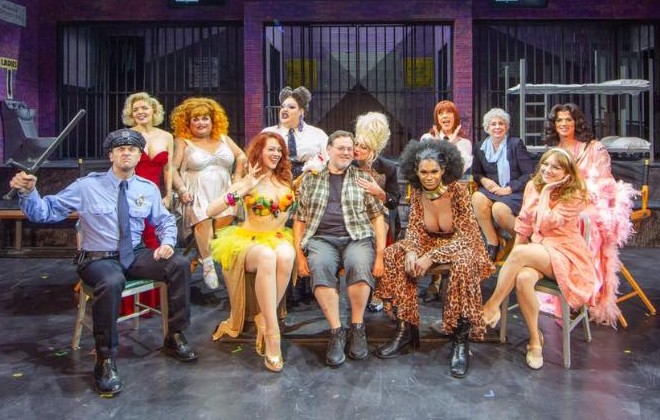 RJ: Can you tell me how you got involved with East Siders?
RH: I use 'blame' here for lack of a better word. I blame Traci Lords for getting me involved with EASTSIDERS. We've been working together for almost a decade already! She plays Val, the mother of Ca (Kit Williamson's character), and brought me on as her personal makeup artist for season two of the series – and that was the start of it.
When production was ramping up for the fourth and final season, I had been booked for Traci, but then I was asked if I would come in to do makeup for the wedding. They were the heaviest days in terms of cast, and they were shooting them first, and of course I agreed. By this point, I was a fan of the show, and wanted to work more with Kit. By the end of those first few days, I'd been offered the key makeup position for the whole season.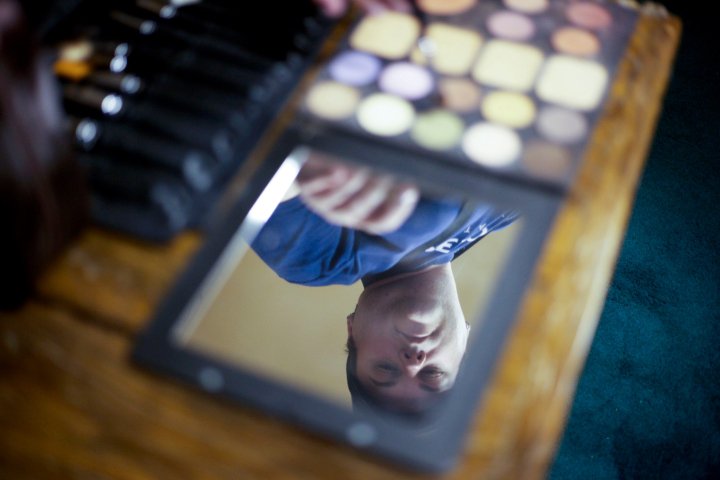 RJ: What do you think has been the appeal to this show that others dont?
RH: EASTSIDERS speaks to a lot of people for different reasons, but I think the biggest is the series has a sincerity to it. It doesn't try to be overly dramatic or cloyingly campy. It's intelligent.
For a lot of people, I think it was the first time they saw LGBTQ+ characters in a series that weren't just caricatures, but real people and relationships with issues to which an audience could relate.
RJ: What new projects are you working on?
RH: On what haven't I been working?! For the past few months, I've been working with musician Zoe Scott, helping to establish her look for her new Bossa Nova album, SHADES OF LOVE, which is being released soon.
I've been producing the marketing campaign for the LGBTQ+ T-shirt line, My CHL by Ziggy. I'm slated to do Traci's makeup on a few things coming up.
I'm also an aspiring screenwriter and filmmaker, and I recently shot my first feature film, Family Affair. It's in post as we speak. Before you ask, I do not do makeup on my own projects!
I also founded the Maple Summit Film Festival, which is now in its second submission cycle of 2020. I'm looking forward to announcing our finalists in August.
I love what I do, and I just can't not be busy!
RJ: Thanks so much Robert, good luck tomorrow form all of us.
To watch the special Emmy Show on Friday 26th head to theemmys.tv/daytime/