Richard meets… travel bloggers 'Lez See The World'
Lez See The World is an amazing travel & lifestyle blog from the adorable couple Steph and Kaitlin. Steph is a dual citizen of Canada and the UK, and Kaitlin grew up in Vancouver.
Their adventures have taken them across Canada and the US, over to Western Europe and the UK, down to Central and South America, and even as far as Asia and Australia. They work while they travel, and make sure that they make it home enough to spend time with family and friends. Their pup goes with them everywhere that he's allowed, and sometimes he stays with his best doggie friend in Vancouver.
I got the chance to chat to them recently about their adventures and pick their brains about how you can get the best out of your travels.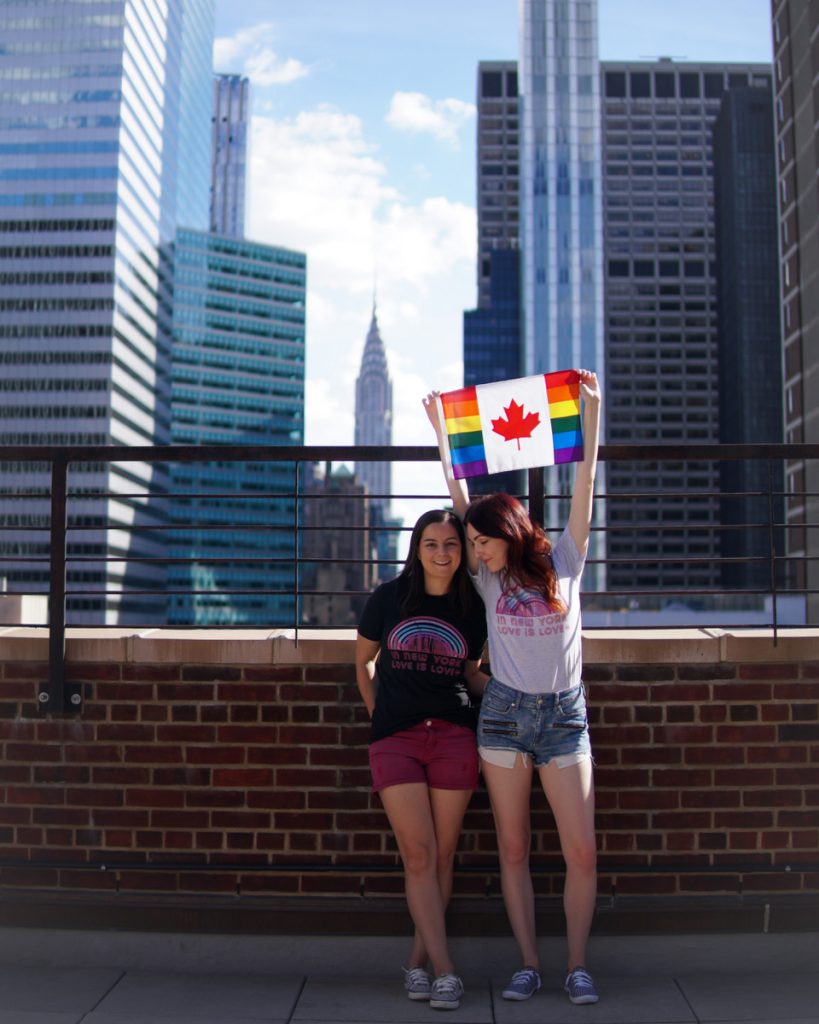 Richard Jones: Hi there, thanks so much for sitting down with me. Tell me a little about you and your previous careers.
Hi there! Thank you so much for the opportunity to share our story! We are Steph & Kaitlin, a married lesbian couple from Vancouver, Canada. We've been together for nine years and married for four. We are full-time creative entrepreneurs and are incredibly passionate about travel. We founded the lesbian travel and lifestyle brand Lez See the World, and spend most of our time on the road! 
Steph  grew up playing competitive ice hockey and has a background as a strength and conditioning coach for elite athletes, and as a professional women's ice hockey player and coach. She has also always had an interest in the arts and studied film and communications in university. She has worked for years as a photographer and videographer in the realm of sports, and now brings those skills to our business. She manages the technical side of our blog, takes all of our photos, and shoots and edits all of our video content.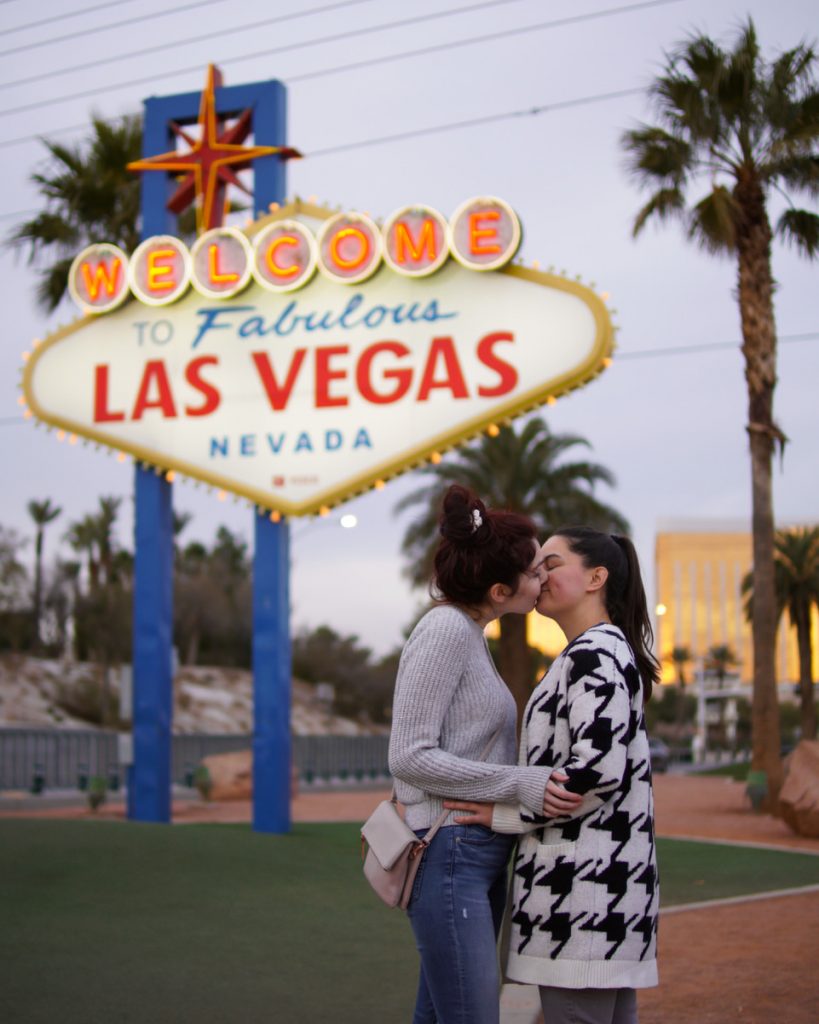 Kaitlin  grew up as a competitive dancer, and went to a fine arts school where she studied dance, music, theatre, visual art, and creative writing. Her love of the performing arts led her to a career in professional dance, working as a performer on stage and in the film & television industry. Along the way she entered the world of modelling, and has worked as a professional freelance model for more than a decade. Kaitlin does all of the writing for our blog and social media channels, edits our photos, and curates all of our content. 
RJ: What are your first memories of travelling?
Steph: I was fortunate enough to travel a lot with my family growing up, and I remember doing an amazing train trip through Western Europe when I was fairly young. My entire family loves travelling and I always knew it would be a big part of my life.
Kaitlin: My first international travel experience was visiting Italy with a school program when I was a teenager. I completely fell in love with the country and the feeling of discovering somewhere new. That trip definitely sparked my love of travel! 
RJ: When you are as well travelled as you are, what are the things about new places that excite you most?
It doesn't matter how much we travel, everything still excites us when we visit somewhere new! We really love discovering destinations from a local's perspective, and seeing more than just the popular tourist spots. We search for great plant-based food wherever we go, as well as the local arts scene. We also love finding the gaybourhood if there is one, and we always seek out lesbian owned businesses if there are any.

RJ: Tell me some of the most memorable destinations you have visited
S&K: Over the past couple of years we've been exploring Central and South America, and it's been incredible! We love seeing how LGBTQ+ friendly many of these countries are becoming, and the region offers so many unique travel experiences. From the rainforest in Costa Rica, to the bustling city of Buenos Aires, to the remote San Blas Islands in Panama, to the beaches in Colombia, these make up some of our favourite destinations in the world. We also love travelling through Western Europe because of how welcoming it is to same-sex couples and lesbian travellers. We've road-tripped through many of the countries and are hoping to do the same thing in Central and Eastern Europe!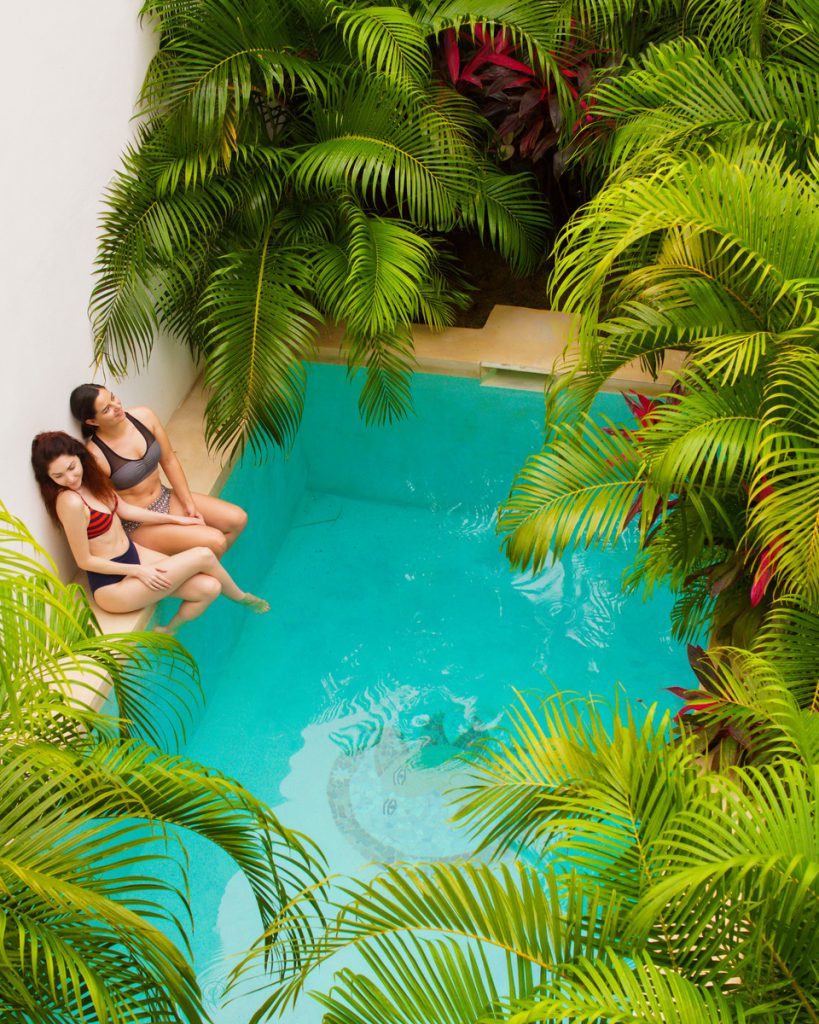 RJ: Do you like hotels, guest houses, BNB's or home rentals? Or all of them?
S&K: It depends where we're travelling! We often take our small dog on trips with us, and when that's the case we usually stay in Airbnbs. We love to have access to a kitchen and a proper workspace while we're on a trip, and it's important to us that our dog feels at home too. We always look for dog-friendly hotels, but there aren't too many that are really welcoming to pets!
When he isn't with us we will sometimes stay in hotel accommodations, usually a boutique hotel. Certain destinations don't have a lot of options for home rentals, so in those cases we will feel safest in a hotel. Wherever we go, we always look for accommodations where we will feel comfortable and safe as two women. We've had great experiences with Airbnb, and hotels in many destinations are welcoming to LGBTQ+ travellers.

RJ: How long have you been running your site?
S&K: We started our website for Lez See the World just about two years ago now. It's been four years since we took the plunge into a life of full-time travel, but we really started building a business around our travel lifestyle in 2018. It's been a learning curve for sure, but we have had so much fun broadening our skillset and working together to figure it all out. We genuinely love what we do! 
RJ: What do you offer your clients/brand associations?
S&K: We offer a variety of content to the brands and clients that we collaborate with, and we're very selective when accepting partnerships. It's incredibly important to us to value our audience, and only share messages that we truly believe in. We turn down a lot of contracts that don't align with our values.
When something is a great fit for us, we offer sponsored content on our website as well as our social media channels (most commonly Instagram campaigns). With our backgrounds in online media we have extensive experience in creating digital content, so it has been a natural transition for us. Steph as the videographer and photographer handles all of the technical aspects of our brand, while Kaitlin as a model and writer develops most of our creative content.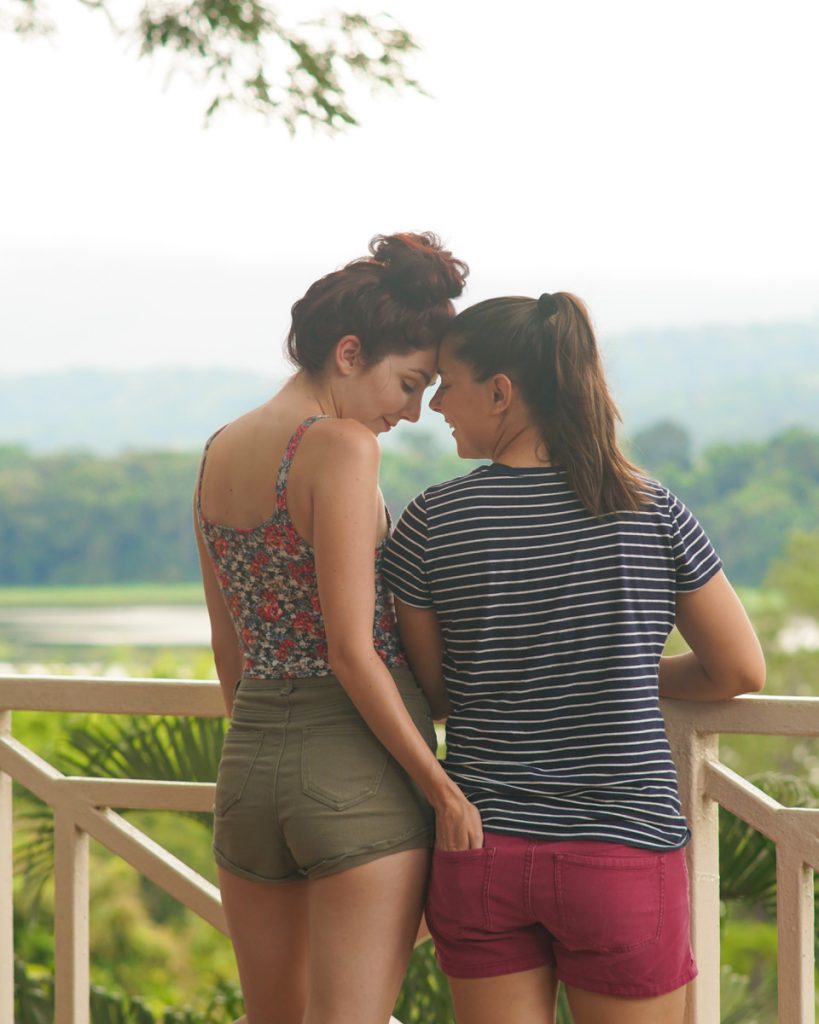 RJ: What are your five tips for enjoying extensive travel?
S&K: We definitely don't think a travel lifestyle is for everyone, because some people really thrive off routine and feeling rooted and settled down. For us, we love it! That being said we've had to find what exactly works for us, and we are continuing to make adjustments in our life to make sure we are our happiest and healthiest.
Here are our top five tips for enjoying extensive travel:
Slow Down
We enjoy ourselves much more when we travel slowly. We've started spending more time in each destination, giving ourselves work/catch up days while on a trip, and just generally slowing down. Of course sometimes we still pack in a weekend adventure or a quick getaway if it's the only thing that works with our schedule, but we highly recommend taking your time while travelling if you can!
Get Out of Hotels
If you're travelling long-term, we think it's so important to feel a sense of home while being on the road. Living out of hotel rooms where you can't cook, do laundry, or have any real space, can be really tough on a longer trip. We tend to opt for Airbnbs and home exchanges to give ourselves some peace while we travel. Housesitting or couch surfing are also great options! We have a  full article  on smart travel accommodations.
Work On the Road
It's hard to enjoy long-term travel when you're budgeting every penny and worrying about your funds running out. We work for ourselves as creative entrepreneurs and it means that we work while we travel! There are  tons of different ways  to make this happen and we highly recommend it. Things like investing in property, starting your own business, or even freelancing in a remote position can give you the freedom to work while you travel. 
Practice Self-Care
Long-term travel can be hard on the body and mind. Time changes, long flights, buses, or car rides, sleeping in different beds, etc. can be tough! Set aside time to take care of yourself mentally and physically. We love to stay active, do yoga, hike, listen to podcasts, read, watch movies, and recharge whenever possible while we're on a trip. This is another reason why we love to travel slow!
Eat Well
You will have so much more travel stamina if you are fuelling your body well! We both eat a whole food plant-based diet, and we do our best to eat healthy while we're on a long trip. This is another reason why we opt for accommodations with a kitchen, so we can cook and prepare our own food. If you're treating your body well, you will feel better while you're out adventuring.
---
Go check out lezseetheworld.com for more great travel inspiration, and also find them on instagram at instagram.com/lezseetheworld