Roxane Gay joins Los Angeles LGBT Center women's event
Author and public intellectual Roxane Gay will joins WxW: For Women, By Women Event at the Los Angeles LGBT Center on Saturday, May 20.
WxW: For Women. By Women., the Los Angeles LGBT Center's free community event for LBTQ+ women, gender-expansive folks, and their allies, makes its triumphant return to the Anita May Rosenstein Campus and The Village at Ed Gould Plaza on Saturday, May 20. The event features a keynote address by New York Times bestselling author Roxane Gay, and will be hosted by Calypso Jeté Balmain, the winner of the first season of HBO's Legendary.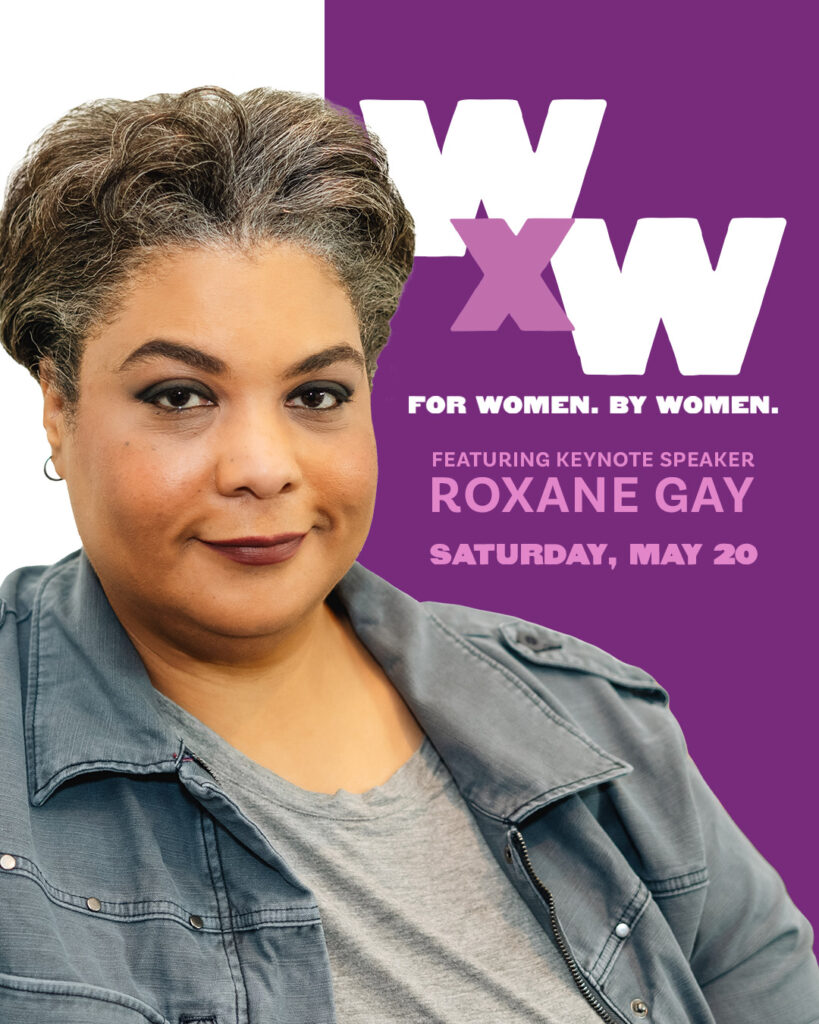 This year's event will support the Audre Lorde Health Program, which provides medical and mental health services, social programming, and advocacy for all who have identified as women or girls at any point in their lives.
The Center, along with a coalition of grassroots organizations serving LBQT women and non-binary folks—including Dyke Day LA, Black Lesbians United, Pacific Pride Foundation, Latino Equality Alliance, Somos Familia Valle—was recently awarded $1.9 million dollars from the State of California for projects centering lesbian, bisexual, nonbinary, and trans folks with highest need, including BIPOC individuals, people leaving incarceration, those experiencing substance abuse, undocumented individuals, and survivors of intimate partner violence.
"We're honored to welcome Roxane Gay to the Center for the return of Women by Women," said Los Angeles LGBT Center CEO Joe Hollendoner. "She is the perfect speaker to address our community as we celebrate a renewed commitment to the Audre Lorde Health Program."
The convention will host an array of health and wellness workshops, more than 20 market vendors, live entertainment, a fashion show, and social spaces for mingling and celebrating. The event will also include a family-friendly area with activities, performances, and a Drag Story Hour.
"WxW is an opportunity to increase community joy and also bring much needed attention to the continued disparities that many in our community experience—including higher rates of poverty and increased health risks caused by structural inequalities, and the ongoing barriers of sexism and racism. We are also facing rampant political attacks that eradicate access to essential reproductive health services," said Los Angeles LGBT Center Chief Impact Officer Terra Russell-Slavin. "Gathering in community is, therefore, urgent and important as we chart the path forward."
Participating market vendors and resource fair partners include Artpeace, Atelier Zo, ath_wonder_art, Bé Ù Kitchen, Calypso Jete Balmain, Celexacon, Couplet Coffee, Da Poetry Lounge, Derby Dolls, DJ Sizzle, Fan Girls Club, Feminist Center for Creative Work, Feminist Front, For Your Viewing Pleasure, Gender Justice LA, Grand Park, Insomnia Craft Shop, JD Davis, Jessy Valentine Tattoo, LA Public Library, Leaf Over Beef, Lo Maintence Tooth Gems, Nik Kacy Footwear, Pansy Esthetics, Peace For All, People's Pottery Project, Planned Parenthood Pasadena & San Gabriel Valley, Pot LA, Proud Mary Fashion, Proud Mary Fashion, Rayo Clothier, Ruth Camilila, Sabrina O., Sapphic Musk, Sex Positive Safiya, Slutty Sammy's, The Cosmic Floral Company, The Plus Bus, The Plus Bus, Them Fatale, Total Healing, Violet Rose Imperfections, WPNS, WUV GEAR, and more.
Official sponsor is Tito's Handmade Vodka. Official Airline Partner is American Airlines.
WHAT:
WxW: For Women. By Women.
The Los Angeles LGBT Center hosts the annual daylong community celebration for LBTQ women and the allies. Free and open to the public. RSVP at lalgbtcenter.org/wxw
WHEN:
Saturday, May 20
12:00–5:00 p.m.
WHERE:
Los Angeles LGBT Center
Anita May Rosenstein Campus
1118 N. McCadden Place
Los Angeles 90038

Los Angeles LGBT Center
The Village at Ed Gould Plaza
1125 N. McCadden Place
Los Angeles 90038