SAGE, AARP and ASA join forces to combat discrimination against LGBTQ spouses
Three lawsuits highlight anti-LGBTQ spousal benefits law.
AARP, AARP Foundation, SAGE and the American Society on Aging (ASA) have filed amicus briefs in the United States Court of Appeals for the Ninth Circuit arguing that the Social Security Administration (SSA) improperly denied survivors benefits to certain LGBTQ individuals. The three related lawsuits hinge on an SSA requirement that surviving spouses must have been married for at least nine months to qualify for survivors benefits — a requirement that discriminates against LGBT couples who could not marry sooner because of unconstitutional laws banning same-sex marriage.
Plaintiff-Appellees Michael Ely, Joshua Driggs and Harold Glenn Schmoll were each married for less than nine months when their spouses died. The SSA denied each of their applications for survivors benefits.

"Governments have long denied LGBT couples the right to marry, despite their long history of loving, committed relationships. In addition, lifelong discrimination has harmed many LGBT older adults financially and increased their risk of economic insecurity in older age," said AARP Foundation Senior Vice President for Litigation William Alvarado Rivera. "Like all married couples, LGBT couples deserve and are entitled to the social and economic benefits of marriage, including Social Security survivors benefits, to enhance their financial security as they age."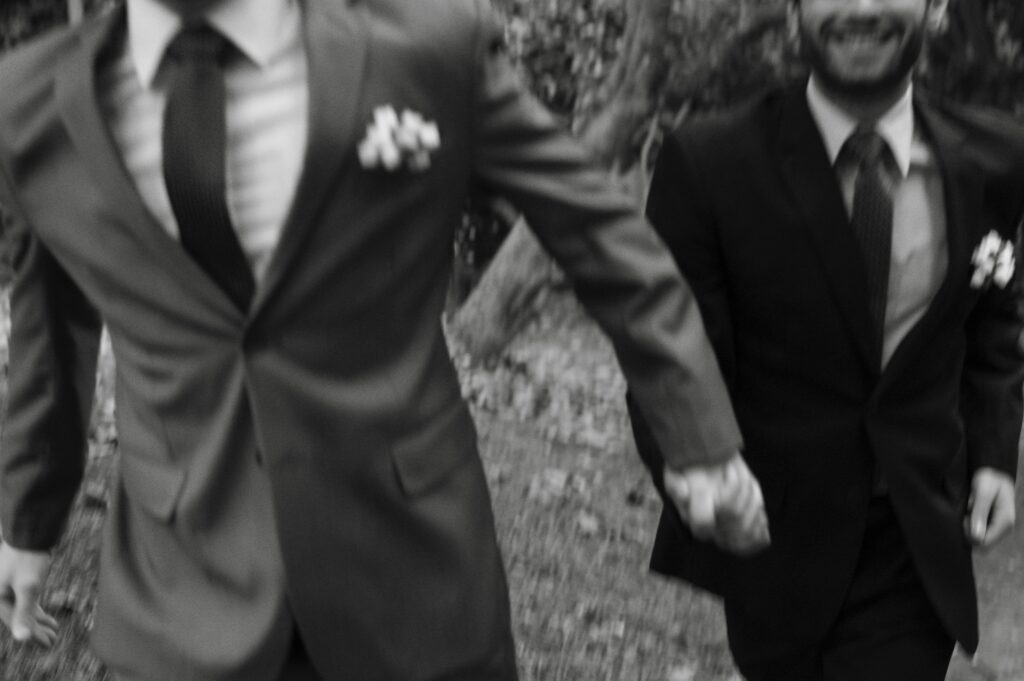 According to the briefs:
"Marriage is an institution with transcendent importance in our society. Michael Ely and James Taylor, Joshua and Glenn Driggs, Harold Glenn Schmoll and Dr. Lowell Houser, and the many LGBT couples like them created lives together, embodying the sanctity and ideals of marriage even when they were denied the attendant legal rights and benefits that different-sex couples take for granted. When laws prohibiting same-sex marriage were rejected by the Supreme Court as unconstitutional, they married. But for them and other LGBT older adults like them, the legal recognition of their right to marry came too late. They each said their final goodbyes to their spouses less than 9 months later.
"It is of critical importance that LGBT couples access the social and economic benefits of marriage, including social security survivors benefits. Survivors benefits are designed to protect a spouse when their beloved passes away. Denying these vital benefits to Plaintiff-Appellees and others like them compounds the effects of prior discrimination and subjects them to financial insecurity. It is entirely at odds with the purpose of the Social Security Act and Supreme Court precedent. The district court's decision should be affirmed in its entirety."

In each of the three cases, the respective district courts held that applying the marriage duration requirement to Mr. Ely, Mr. Driggs and Mr. Schmoll was improper because unconstitutional state laws prohibited same-sex marriage and made compliance with the requirement impossible for them. The court also granted Mr. Ely's request for class certification and a chance for those in similar situations to obtain survivors benefits.
Read the full amicus briefs here:
About AARP
AARP is the nation's largest nonprofit, nonpartisan organization dedicated to empowering people 50 and older to choose how they live as they age. To learn more, visit www.aarp.org
About AARP Foundation
AARP Foundation works to end senior poverty by helping vulnerable people over 50 achieve economic security and break down systemic barriers created by discrimination. To learn more, visit www.aarpfoundation.org 
About SAGE
SAGE is the country's largest and oldest organization dedicated to improving the lives of lesbian, gay, bisexual, and transgender (LGBT) older people. Founded in 1978 and headquartered in New York City, SAGE is a national organization that offers supportive services and consumer resources to LGBT older people and their caregivers. Learn more at sageusa.org.