SAGE hosts spectacular annual awards and gala to celebrate LGBTQ+ elders and trailblazers
SAGE, the world's oldest and largest organization dedicated to improving the lives of LGBTQ+ elders, welcomed its vibrant community to its annual Awards & Gala with great excitement. See the pics!
On October 16, over 700 LGBTQ+ people and allies joined together at Cipriani Wall Street to honor LGBTQ+ elder trailblazers and supporters, enjoy high-energy performances, and celebrate the achievements and resiliency of the LGBTQ+ community.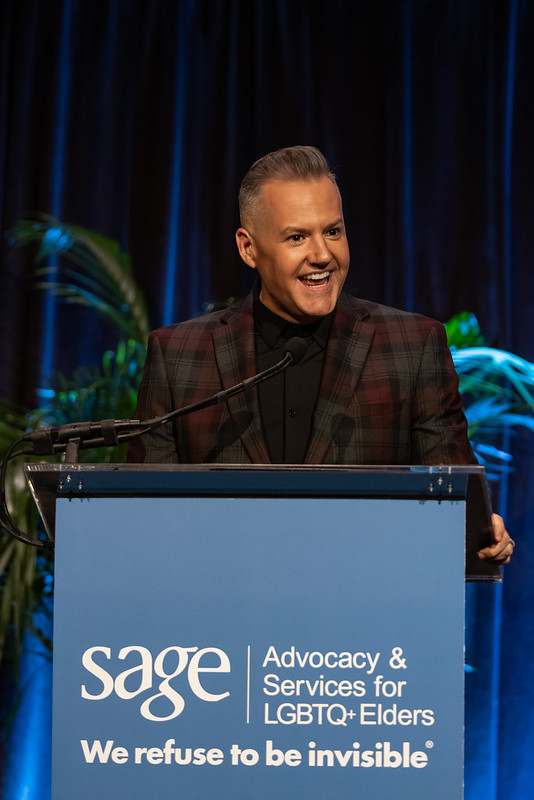 In his welcoming address, SAGE CEO Michael Adams proclaimed, "This is the work that we are doing together to honor and support our community's LGBTQ+ elders. In a deeply troubled time, SAGE's work is a beacon, a fitting tribute to our elders who have given us so much."
One of these elders was Criss Smith, whose heartfelt speech brought the audience to its feet. Smith recounted his journey as a Black trans man and the profound sense of belonging he found at SAGE. "I knew I needed to find my chosen family who would love me for who I am and for my truth," Smith said. "I found that family at SAGE: family that saw the real me and loved me."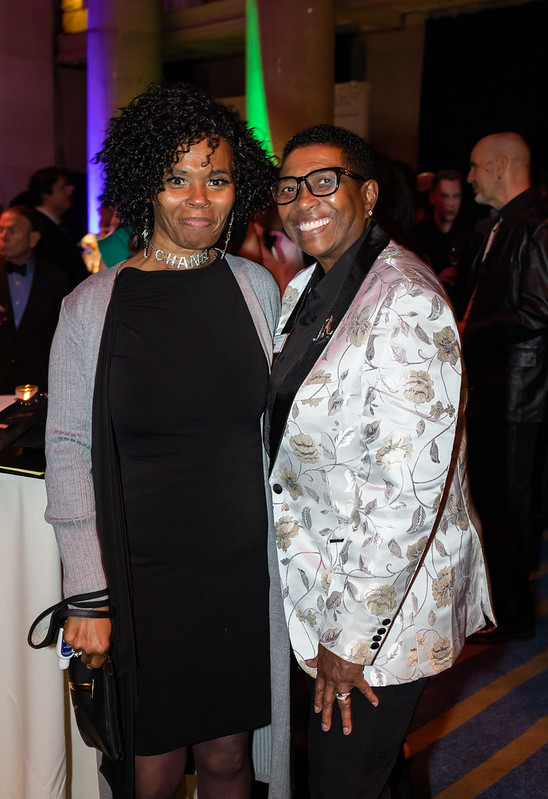 Throughout the evening, community activists and supporters were recognized for their outstanding contributions. Laurie Peter received the Paula Ettelbrick Community Service Award for her unwavering support and activism on behalf of the LGBTQ+ community. Laurie passionately declared, "Through the decades, SAGE has been at the forefront of prioritizing the needs of our LGBTQ+ elders—to address and prevent isolation, depression, discrimination, and irrelevancy. SAGE celebrates the breadth of diversity and the wisdom of our elders."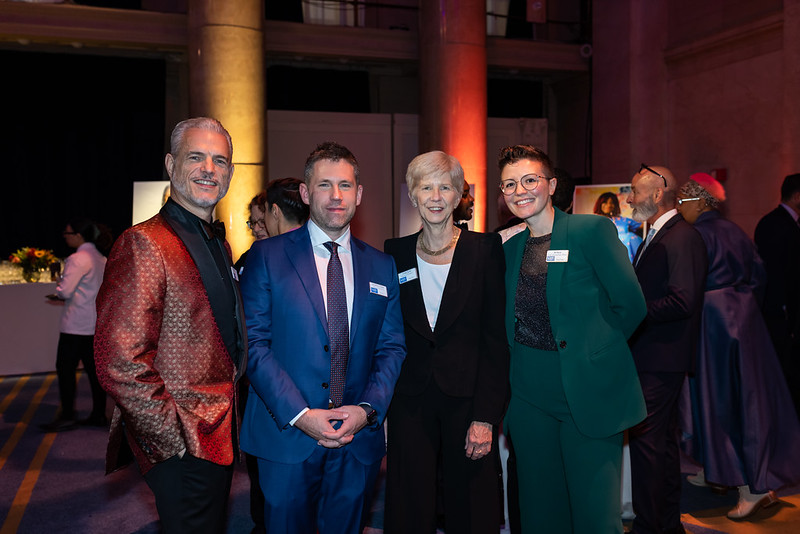 The program also featured New York City Council Speaker Adrienne Adams, who received the inaugural John Wright Public Service Award. Presented by New York City Council Member Crystal Hudson, the award honors the legacy of the late John Wright, a passionate SAGE advocate and lobbyist for many vital causes in New York State. As Speaker Adams emphasized, "We would not be here today without the sacrifices of those who came before us. Our elders paved the way for us, and it is our duty to make sure they can live dignified and full lives."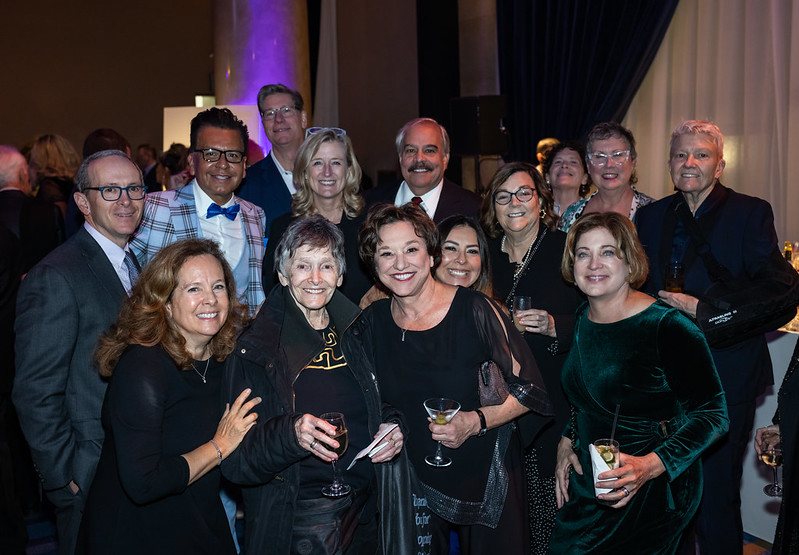 SAGE paid tribute to JPMorgan Chase with the Jack Watters Corporate Advocacy Award for their steadfast commitment to SAGE and other LGBTQ+ organizations through innovative pro bono services and contributions. Managing Director and Global Head of LGBTQ+ Affairs Brad Baumoel accepted the award on behalf of the company, remarking, "SAGE's work to address the needs of the aging LGBTQ+ population really resonates with me personally, knowing that many of my elders were pioneers, forging the path for LGBTQ+ rights—a torch many of us carry on today."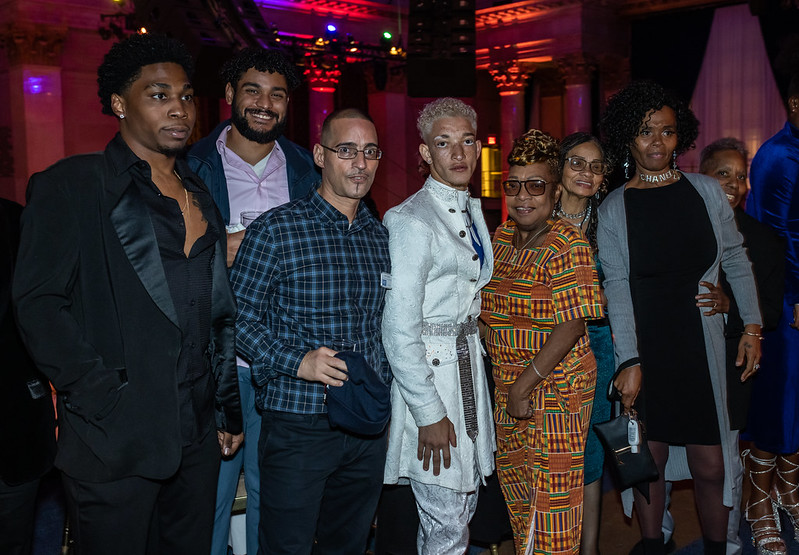 The SAGE community was joined onstage by Ross Mathews, Producer/Co-Host for The Drew Barrymore Show and Producer/Judge for RuPaul's Drag Race, who commended the organization's crucial work. A dazzling ballroom performance was delivered by the House of Crotona, comprising members from SAGE Center Bronx's youth internship program – a program generously supported by JPMorgan Chase. To wrap up the night with a flourish, the evening concluded with a special performance from Mighty Real: A Fabulous Sylvester Musical featuring Anthony Wayne as Sylvester. Anthony electrified the audience and brought SAGE LGBTQ+ elders attending the event up to the stage for a special dance segment.