San Francisco Area Debuts Lush Jane Austen Musical
Jane Austen, and actually most period pieces, has stayed alive thanks in part to writer Paul Gordon.
Palo Alto's TheatreWorks is currently doing a lush world premiere production of a musical of "Pride and Prejudice," with a book, musical and lyrics by Gordon.
TheatreWorks has already presented Gordon's take on Austen's "Emma" and he also has brought great melodies to other non-Austen period pieces "Jane Eyre," which he won a Tony Award as well as "Daddy Long Legs" and "Being Earnest."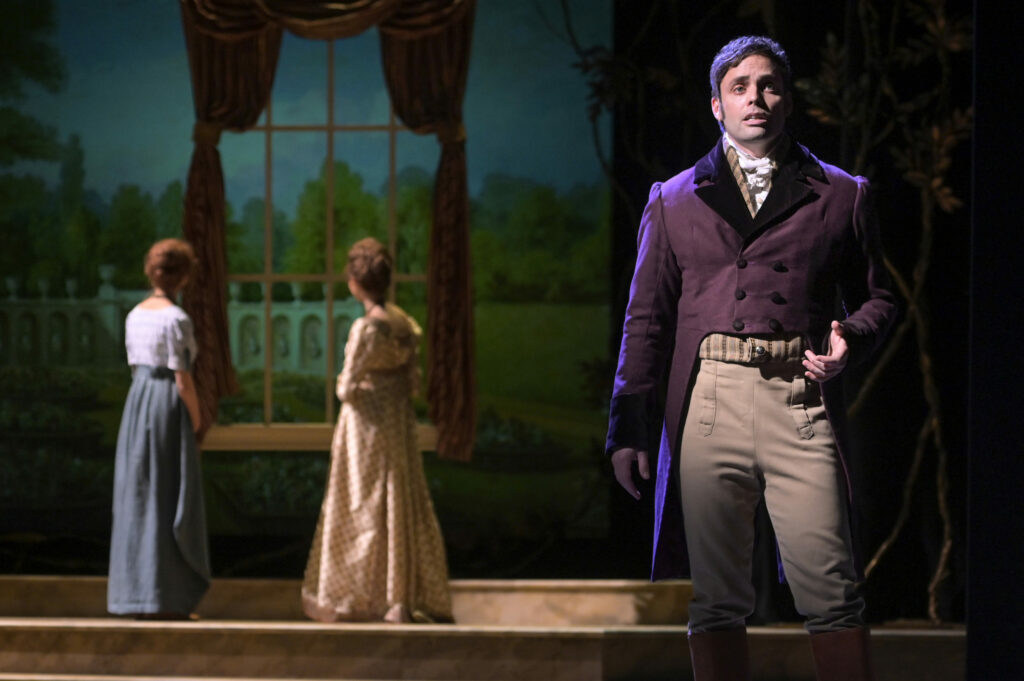 Seems Gordon is channeling a spirit from a previous time period and it's a good thing for us as these period pieces are sophisticated and whimsical and "Pride" is no exception.
Running through Jan. 4 at the Lucie Stern Theatre, the beloved romance of Elizabeth and Darcy and their class conflicts is beautifully mounted at the theatre – complete with gorgeous costumes, well-appointed sets and an excellent use of multi-media to enhance the overall experience.
Acting-wise, Mary Mattison and Sharon Rietkerk are charming as the two main Bennet sisters, who are being pushed to marry by their overbearing mother played by one of my favorite local actresses Heather Orth.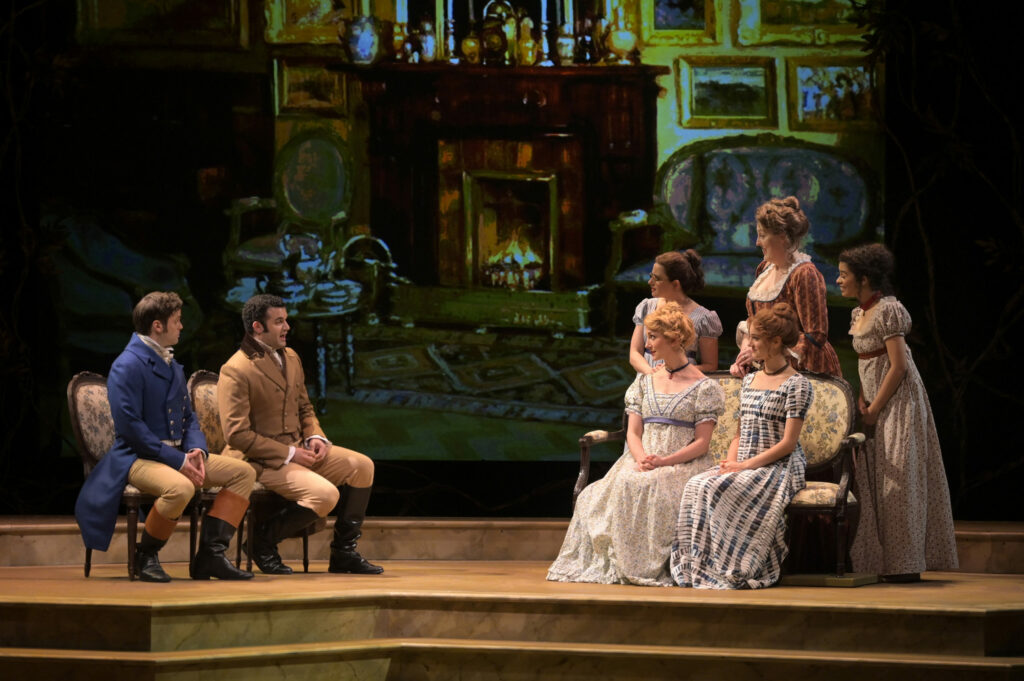 But no matter how great they are, it seems their male counterparts are quite the scene stealers – giving some meaty songs to accompany their powerful voices. Broadway actor Justin Mortelliti is captivating as Darcy, definitely worth the attention of all of the ladies in town and of the audience. Travis Leland also draws focus when on stage – not only for his good looks but with stong voice (which may have more of a contemporary feel outside the time period but still very impressive).
Another treat is Monique Hafen Adams, who makes her TheatreWorks debut in the role of snobbish sister to Leland's Mr. Bingley. She is given zinger lines to deliver and she stings with each one.
Artistic Director Robert Kelley continues to amaze with TheatreWorks productions – many of which have lead to Broadway and Tony awards.
The trio of scenic designer Joe Ragey, costume designer Fumiko Bielefeldt and lighting director Pamela Z. Gray create a lush world of manners and formality and makes us willing time travelers to join them in days gone by.
Take the journey yourself. Go to www.theatreworks.org
Photos: Kevin Berne
#JaneAusten #TonyAwards #PeriodPieceMusical #ComedyAboutManners