San Francisco Playhouse mounts musical, genderqueer As You Like It
William Shakespeare is having a banner year on stages from coast to coast. Photos: Jessica Palopoli
What is bringing him an exciting resurgence is his material is being repurposed and brought to a new audience thanks to its fresh spin on his classic tales.
Let's face it, when most people hear the name Shakespeare, they think heavy drama with family secrets all told in what seems like a foreign language yet it's really just English.
But a renewed interest in him started a bit with the Broadway musical Something Rotten a few years back and has continued with the current Broadway musical & Juliet as well as the successful Off-Broadway run of a musical adaptation of his As You Like It, perhaps one of the lighter of Shakespearean plays.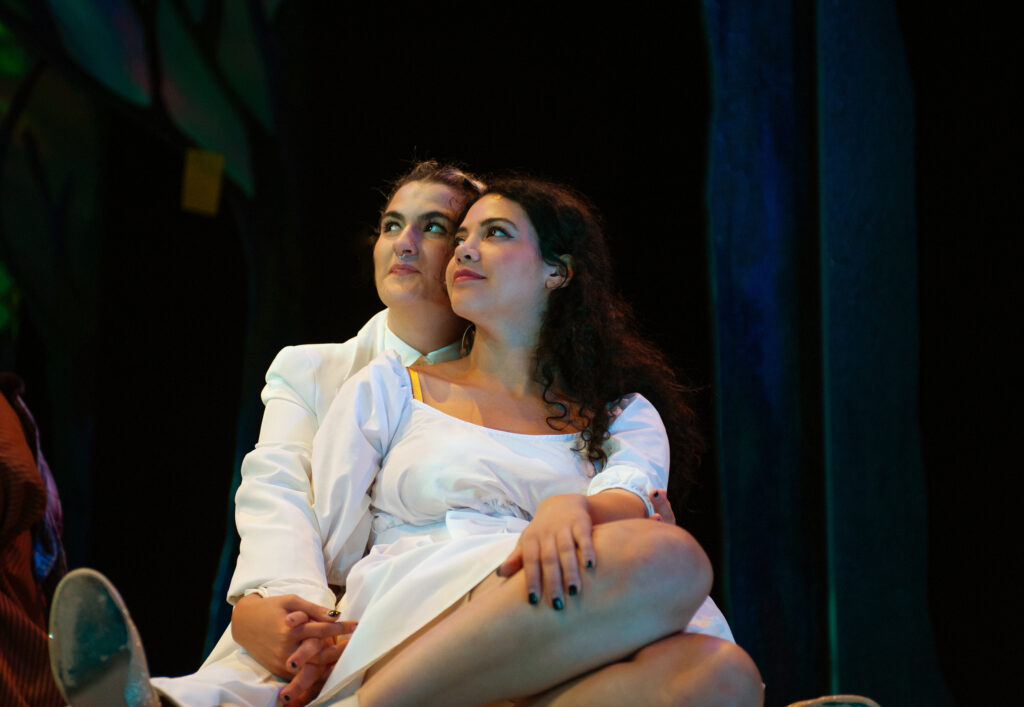 As You Like It now has come to the Bay Area and is playing at the San Francisco Playhouse through Jan. 14, 2023. A typical story of love, family and mix-ups, often a theme of Shakespeare, but this time it's more a battle of wits than a battle of daggers.
We not only get to hear some Shakespearean dialog but it has been turned into a musical thanks to Shaina Taub and Laurie Woolery, giving the show more appeal to the masses.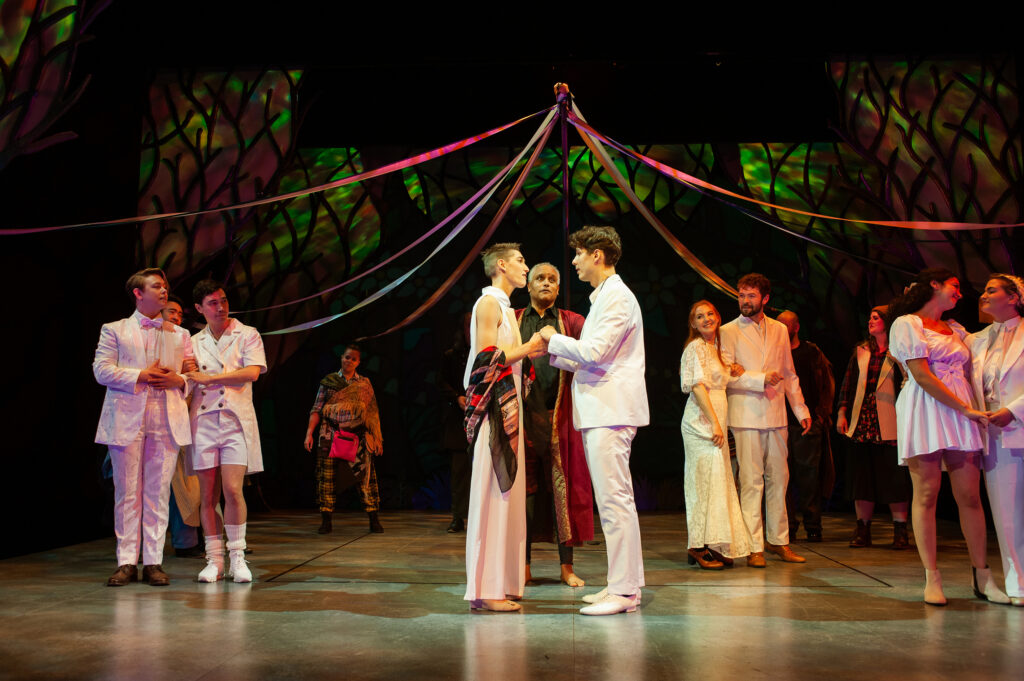 Those expecting a stodgy old story will relish the freshness of the plot-advancing songs and a story that transcends time, i.e. they seem to be living in olden days but they have cell phones.
The nonbinary, genderfluid cast also brings Shakespeare into the modern world. This perhaps might have been taken from the page of Kenneth Branagh's 2006 film version. Nevertheless, it's great to see such diversity on the stage with an impeccable cast that is enhanced by Bill English's direction and Nicole Helfer's choreography.
We are drawn right into the show from the start with Deanalis Arocho Resto's "All the World's a Stage" number and then follow the heart of Rosalind (River Navaille) as she torments how to make her family accept Orlando (Nikita Burshteyn).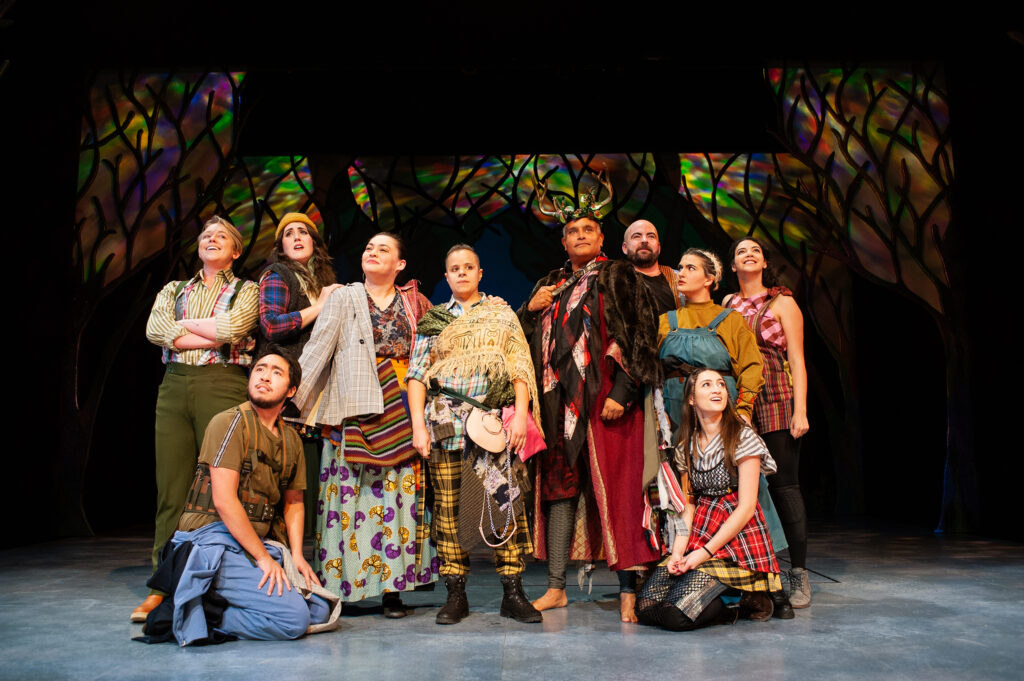 The cast is all in beautiful form and really complements each other. My attention, though, was often drawn to Nicholas Yenson, as the scene-stealing Touchstone. His delivery is so well suited for his character that I always begged for more. But in a way, I guess less is more. This briskly paced show ran just over 90 minutes without intermission and made a terrific way to spend a few hours and a break from day-to-day responsibilities. You will leave not deep in thought but instead smiling and, in my world, that's as I'd like it.
It makes a great holiday present or to take a break from the busy Union Square area.
Check mask policies and ticket information at www.sfplayhouse.org.