San Francisco's Golden Girls, live from quarantine for Christmas
San Francisco's The Golden Girls won't allow a pandemic to keep them down and they are moving forward with doing their annual Christmas shows beginning Dec. 17.

But before you say, "No, not another zoom" event, the girls will actually be performing live — complete with multiple cameras, just the way TV shows were filmed back in the day, but without the live studio audience.
According to Heklina, who plays Dorothy in the drag version of the popular show, they are committed to bringing this annual tradition to San Francisco as they know they have fans who make this part of their holiday ritual. So the girls are staying quarantined before they get together and film live. They will miss the live audience, but we can watch live and later VOD. To make it feel live-ish, they are adding some laugh tracks too.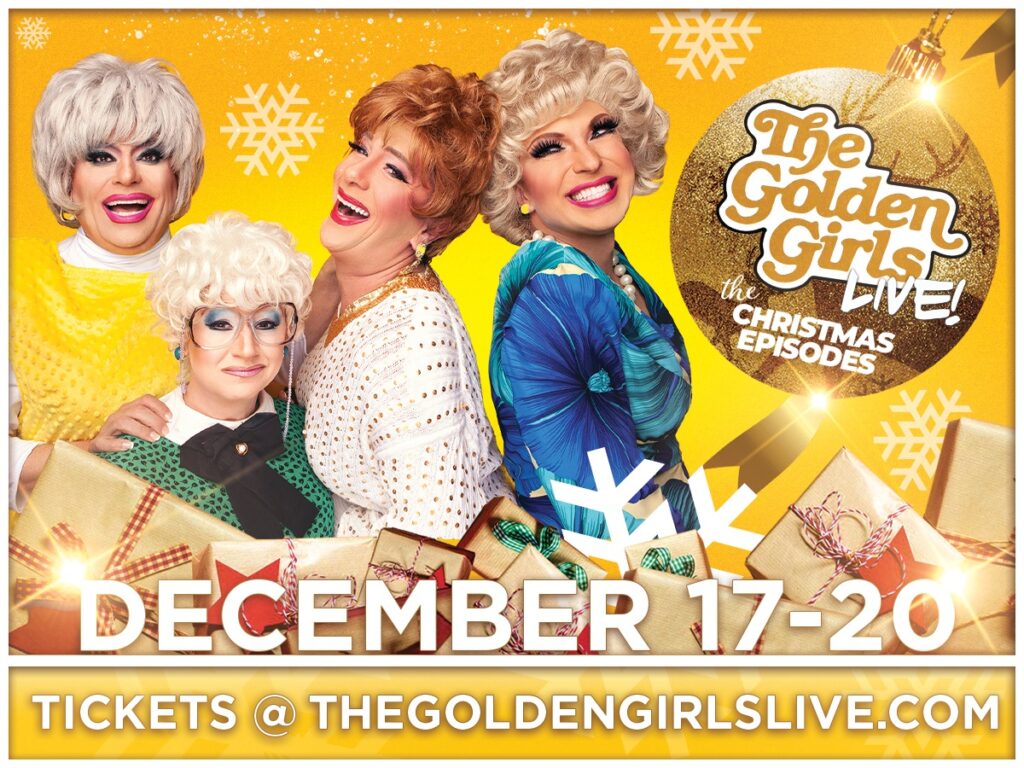 Since COVID hit, we've been able to watch some Golden Girls Christmas episodes already as they were filmed as a matter of record and used for staging episodes for future seasons. D'Arcy Drollinger, who plays Rose, came up with the idea earlier this year to release those filmed episodes as a gift to their fans and they could be found on OasisTV, the YouTube channel of the popular nightclub and theatre owned by Drollinger.

Heklina admits that when they are in front of a real live audience, it enhances the show and everyone's performance but "just getting together to do these shows live will be great energy," she says, "I have missed these girls so much!"

This year the girls will bring us "The Triangle" and "Zborn Again" episodes. When you look them up and see they have nothing to do with Christmas, before you say WTF, remember that "The Golden Girls" had two Christmas episodes in their seven years on TV and our San Francisco "Girls" pepper in moments of Christmas. "This year, we've taken scenes from the episode 'Nightmare Before Christmas' and spliced it in," says Heklina.

Heklina and the other "girls" have been doing their best, like the rest of us, to keep afloat during these troubled times. Supporting them through this show is one way. Heklina adds, "People got tired of me plugging my Venmo all the time. The truth is I'm fine, just hemorrhaging money like everyone else, with no 'real' help from the government. Book me on Cameo!"

While it's not quite a silver lining, Heklina had moved to Palm Springs. "Like San Francisco, in Palm Springs most everything is closed, so it's not really ideal, except I would much rather quarantine in my house with a yard and a pool than in my tiny SF apartment. I was so sad to give up my SF place, but it just didn't make sense to keep paying the rent." But she does promise her plan is to come back monthly for work and friends!

The Golden Girls Christmas Episodes airs Dec. 17-30 live. For tickets and information, go to www.thegoldengirlslive.com.