'Scream, Queen!" documentary tells Mark Patton's story of how to repurpose a nightmare
Scream, Queen! My Nightmare On Elm Street tells the story of Mark Patton– the star of the teen slasher horror Nightmare On Elm Street 2: Freddy's Revenge, which, since it's 1985 debut, has become a cult classic despite receiving mixed to negative reviews upon its release.
Not only has the film become a cult classic, but it has garnered a reputation as the "gayest horror film ever" because of its almost blatant homoeroticism, but the now openly gay Patton is considered the first male "Scream Queen".
For nearly 30 years after the film's release, Patton vanished from the public eye. It seemed that the intense scrutiny and homophobic backlash he received at the height of the film's release sent him into obscurity.
It wasn't until he was asked to participate in the 2010 documentary Never Sleep Again, which chronicled the Nightmare On Elm Street series, that he re-emerged to the public. Now older, wiser and openly gay, Patton has a nearly fatal and painful story to tell, as well as a few bones to pick.
It all started when 17-year-old, wide-eyed Mark Patton moved to New York City in 1977 to escape the homophobia and Christian conservatism back at home in Kansas City. With just a little more than $100 in his pocket, he naively knocks on the door of a casting agency (which has a sign posted clearly asking him not to), and asks to apply for an acting job.
Not soon after, he received his first commercial gigs, which then led to him being cast in the Broadway play Come Back to the Five and Dime, Jimmy Dean, Jimmy Dean alongside Cher in 1982.
He reprised the role in the film adaptation, and then relocated to Hollywood where he got his biggest break ever– a starring role in the 1985 slasher film A Nightmare On Elm Street 2: Freddy's Revenge, the sequel to the 1984 hit teen slasher flick A Nightmare On Elm Street. 
It was a huge break– one that then 25-year-old Patton thought would make him a star. However, the critical backlash he received from the film was a huge unexpected disappointment.
In the film, Patton plays a quiet and humble high school student named Jesse who is haunted and then possessed by the blade-fingered, grotesque supernatural serial killer, Freddy Krueger. The film was panned by many critics who thought the film was sub-par compared to the first one, and did not appreciate the homoerotic undertones in the film.
At the height of the AIDS epidemic, homosexuality was often villainized as the cause of the epidemic that was changing the world and destroying lives, so the not-so-subtle homosexual references, including a scene filmed in a gay bar, left many people outraged. Patton also received backlash for his high-pitched scream in the film, which left him bullied and called a "faggot" by many movie-goers.
Patton's agents then decided that they wanted him to conceal his sexuality in order to be considered for good roles, essentially attempting to force Patton into the very same holes that he had just emerged from by leaving Kansas City.
Still traumatized from the negative reviews he received from the film, Patton's partner, fellow actor Timothy Patrick Murphy, then died of AIDS in 1988. Patton subsequently tested positive for HIV himself.
He left Hollywood devastated and moved to Mexico alone, where he battled AIDS, tuberculosis and, eventually, cancer. He did this completely out of the view of the public until he was asked to participate in Never Sleep Again. 
Since then, Patton has seen somewhat of a resurgence in notoriety, as he tours the globe attending horror movie conventions and meeting fans of the now classic cult film that served as the catalyst for the derailment of his acting career, and redefined his life in ways he could never have imagined.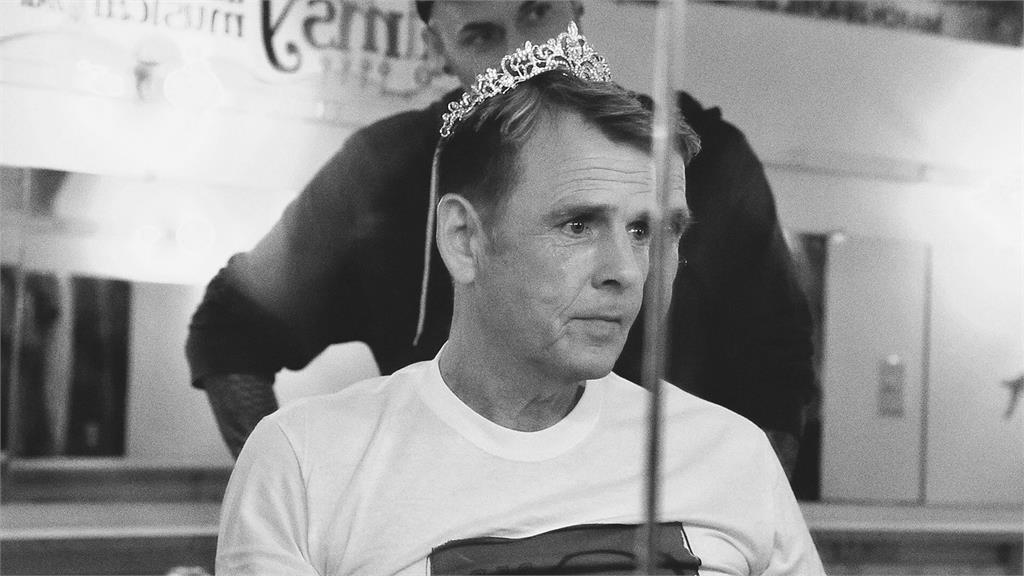 As Patton comes back into the public eye, he realizes the impact of the film he made over 30 years ago. It seems to give him another sense of purpose, reshaping his perception of his own destiny. It's a powerful message, but let us not forget — he has a few bones to pick.
The film focuses a lot on Patton's emotional wounds and woes, but this isn't too much of a bad thing. A few reviewers have unfairly marked the film as overly self-indulgent (Patton is a producer) and too preoccupied with the subject's victimization. This victimization, however, seems necessary and valid to me.
Patton spends a lot of the film unpacking his resentment towards Freddy's Revenge screenwriter David Chaskin, who initially denied claims of writing an intentionally homoerotic script. Later, he says the film's homoeroticism was meant to be subtle but came across overt because of Patton's inability to conceal his sexual orientation.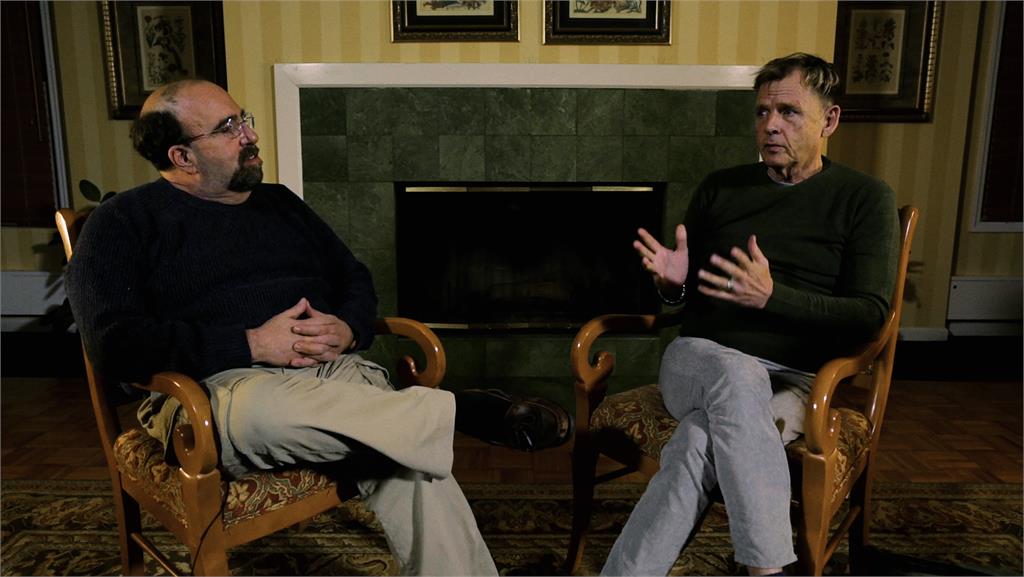 Yes, Patton finds it hard to shake what he perceives as a betrayal coming from the higher ups in the film production process, especially Chaskin, who didn't come to his defense when the world ripped him to shreds for screaming "like a girl" and his butt-shaking dance number.
Patton's castmate Robert Englund (Freddy Krueger) has even admitted that he was aware that the script included homoerotic undertones. However, not everyone takes responsibility for their part in the untimely destruction of Patton's career, including himself. We definitely don't want to victimize Patton too much, but we also don't want to dismiss his vulnerability.
Scream, Queen! directors, Roman Chimienti & Tyler Jensen, do an amazing job of balancing the two. We get to see Patton be very vocal and upfront about his feelings, but they also leave room for us to witness the transformation of Patton's life and his willingness and openness to have the conversations necessary to help him move forward.
The title of Scream, Queen! suggests that Freddy's Revenge was the beginning of a real-life nightmare for Patton. The amount of adversity he faced just by accepting a role in a film that he believed would be his big break is heart-wrenching. It feels like the odds were stacked against Patton — and then they all came crashing down on him the moment that the world realized he was a little more feminine than they wanted him to be. Anyone would be crushed, and I imagine anyone would have harbored the same type of resentment.
What Patton does with this misfortune and trauma is what makes all the difference. What started out as a nightmare for Patton ended up being a truly inspiring and remarkable story about accepting and repurposing.

Freddy Krueger's nightmare may have tried to kill Patton, but he has since embraced his reputation as the very first gay male scream queen. He has embraced his fans and those who have been inspired by him, and has helped to shape a very important piece of LGBTQ culture.
Scream, Queen! has been nominated for numerous awards, winning the Dorian Award for Best LGBTQ Documentary.
Stream Scream, Queen! on Amazon Prime, Google Play, Vudu and YouTube!
Watch the trailer for "Scream, Queen!" below!