See for yourself: Tony Award winner Jessie Mueller can easily induce tears in musical performances

I am very excited about this weekend's Seth Concert Series guest Tony Winner Jessie Mueller because I feel I discovered her.
Muller, who will perform virtually with Seth Rudetsky Nov. 8 and 9, may not have been officially introduced to the world by me, but I do like to take credit.

Here's how it went down.
On one of my semi-annual trips to Broadway for theatre binging, I went to the revival of On a Clear Day You Can See Forever. Having never seen it live and only having the Barbra Streisand movie version as a reference, I felt that whoever played the part of Daisy/Melinda had really big shoes to fill.

Muller came on stage and started to sing. I was immediately won over! What an amazing voice — one that doesn't always need to belt in order to draw you in. Her phraseology and her emotional connection to the lyrics, really sells you what she's singing.
I wasn't alone in my opinion — she was Tony-nominated for her Broadway debut.
Time went by and Mueller was still on my mind. Then I heard that she was coming to San Francisco in the lead role of the Broadway-bound musical about Carole King, Beautiful. What? I get to see her again! Wow!
But then I got a slap in the face. Although New York critics provide me with press passes and although I once had coffee with a Beautiful producer, the San Francisco press department of the SF Broadway theatre group told me they had enough critics.
I tried just to get an interview with Mueller but was declined. Then, I challenged the press department to ask other writers if they knew who Mueller was and they said they likely wouldn't have a background on her as she was a new talent.
It seems there was no-one as theatre nerdy as myself in San Francisco that knew of her and her On a Clear Day work.

This was a moment when someone with background knowledge would not only ask Mueller some great questions but be a cheerleader for her show.

The rest is history — at least for the show. Mueller went on to win the Tony Award for Best Actress for Beautiful and has since received two more nominations including for Waitress, which I saw and reviewed on Broadway (they gave me press tickets). But I still haven't seen Beautiful.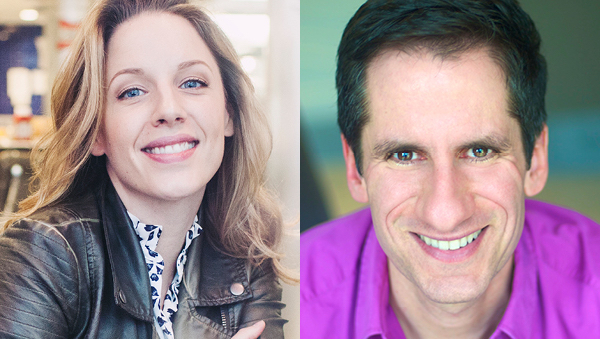 It will be a thrill to see Mueller with Rudetsky as his formula is much like this article — personal. He and Mueller will share stories about her career and then she will perform a song with Rudetsky.

When she does, watch how she sings every word and phrase with meaning and emotion. I would almost bet money she will perform "She Used to Be Mine" from Waitress and people like me will be in tears.

If you're not familiar with Mueller, this is the perfect chance thanks to Mark Cortale Presents and Broadway World. These intimate virtual concerts aren't as good as the same series done live, but in these troubled times, these have become my favorite reason to zoom.

Get tickets for Sunday's live performance and Monday's encore at www.thesethconcertseries.com. Do note that they've added a VIP level to tickets in which you can tune into a rehearsal and some recent shows are still available to download and watch. This is the most fun way to support theatre.