See the pics from the star-studded Netflix WednesGay event
Netflix celebrated their upcoming series Wednesday with an exclusive 'WednesGay' event hosted by MOST on Wednesday, November 9 in Los Angeles highlighting the best, spookiest drag queens transforming into their best WednesGay looks.
The celebration featured in-person drag performances from RuPaul's Drag Race alums Gottmik, Violet Chachki, Mo Heart, and Crystal Methyd and took place at the Los Globos in Silverlake. The night, hosted by Ts Madison, featured spins from DJ Oscar Nn from New York City, catered passed foods, wig giveaways, photo moments, and more! The event was attended by some cast members in addition to a who's who of queer celebs including Brendan Jordan(Influencer), Chris Colfer (Glee), Delta Work (RuPaul's Drag Race) and many others.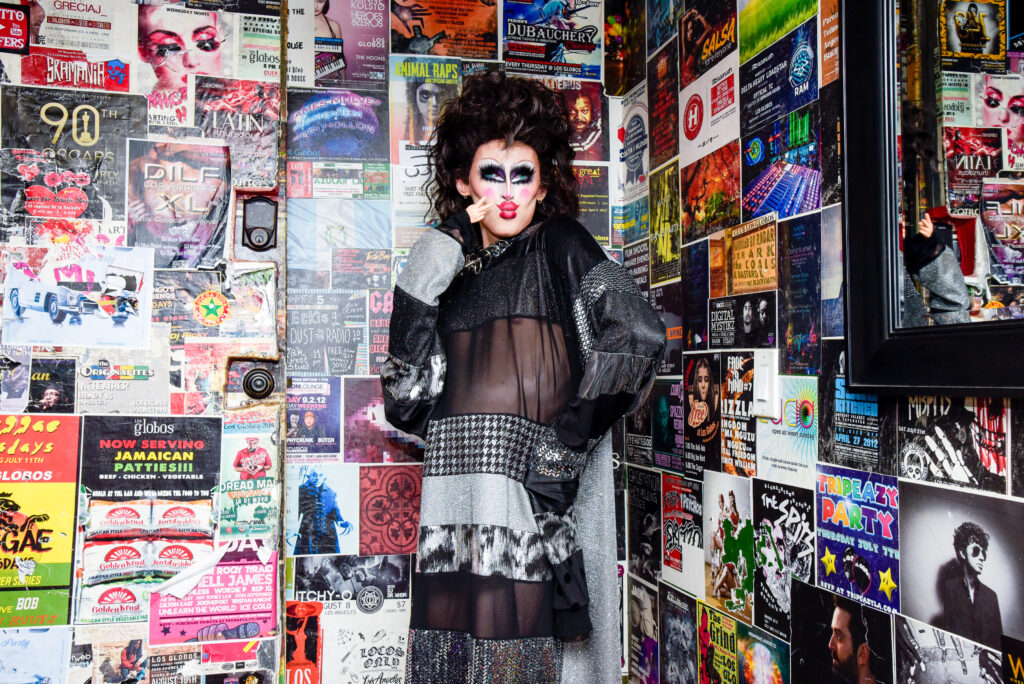 As a special treat for the event Netflix also teamed up with West Coast Customs to bring the Addams Family hearse to life. It is a 1950 Cadillac Hearse Edition that features themed modifications – a red glow LED grill insert and light installation, vulture shaped hood ornament, bat wing shaped side view mirrors and spider shaped window coverings. Starting November 23rd, Wednesday Addams will be listing the family's famed ride on Turo for $13/day, opening the door to campy macabre adventures for Los Angeles-based fans.
Wednesday, directed by Tim Burton, will deliver a fresh take on the beloved Addams Family, complete with a sleuthing, supernaturally infused mystery charting Wednesday Addams' years as a student at Nevermore Academy, where she attempts to master her emerging psychic ability, thwart a monstrous killing spree that has terrorized the local town, and solve the murder mystery that embroiled her parents 25 years ago — all while navigating her new and very tangled relationships at Nevermore.
The series will star breakout Scream Queen Jenna Ortega (Scream 2022) as Wednesday Addams. The show will also feature Gwendoline Christie (Game of Thrones) as Principal Weems and Christina Ricci (who famously played Wednesday in the beloved Addams Family films of the 90's) as Marilyn Thornhill). Catherine Zeta-Jones and Luis Guzmán will portray Moticia and Gomez, while newcomer Isaac Ordonez will play Pugsley Addams.
Wednesday will premiere on Netflix November 23.