Self-empowering non-fiction books for Pride
These memoirs and non-fiction books by queer authors will have you believing in the power of being LGBTQ!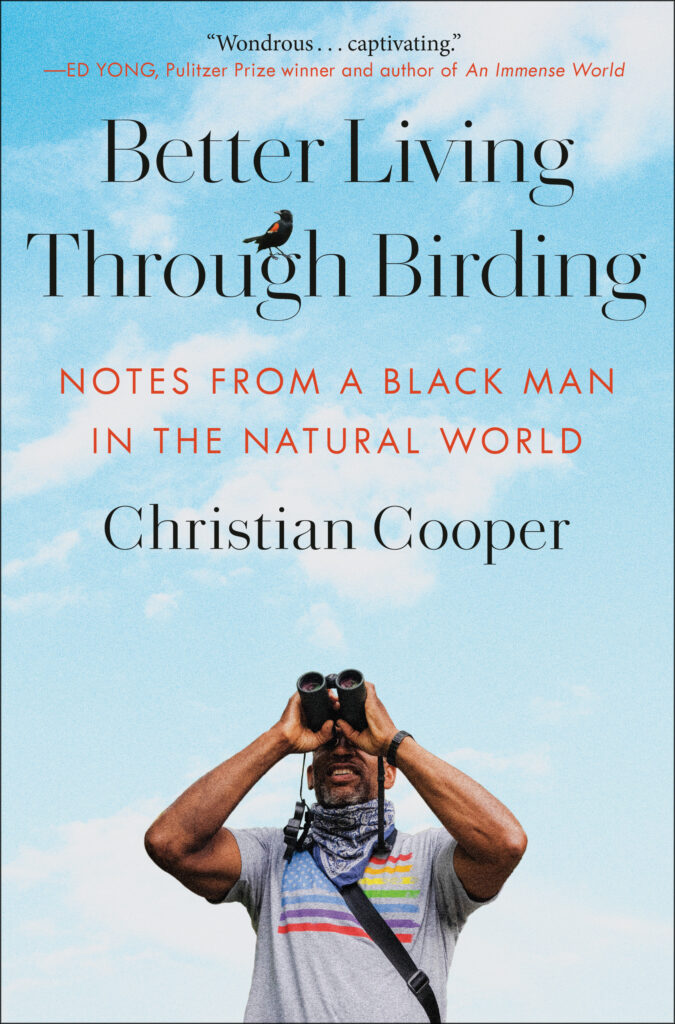 BETTER LIVING THROUGH BIRDING This is a powerful and poetic memoir by Christian Cooper, who you may have read about in Queer Forty after his incident birding in Central Park blew up into a nationwide Black Lives Matter incident. That fateful day altered the trajectory of Cooper's life, helped raise awareness about the cultural and racial assumptions and biases that underly something as deceptively simple as birdwatching. In this delightful book, Cooper takes readers back to his childhood in Long island where he braided his love for birding with his emerging feelings of racial difference and homosexuality, through his education at Harvard and the perils and lessons of the AIDS crisis, to his career at Marvel Comics as the company's first openly gay writer and editor. Throughout, Cooper writes with assurance, elegance, and offers eye-opening descriptions of birding expeditions through Australia, the Americas, and the Himalayas. Cooper weaves together the pursuits of birding, storytelling, nerding out, and travel to present the experience of being Black and gay in America.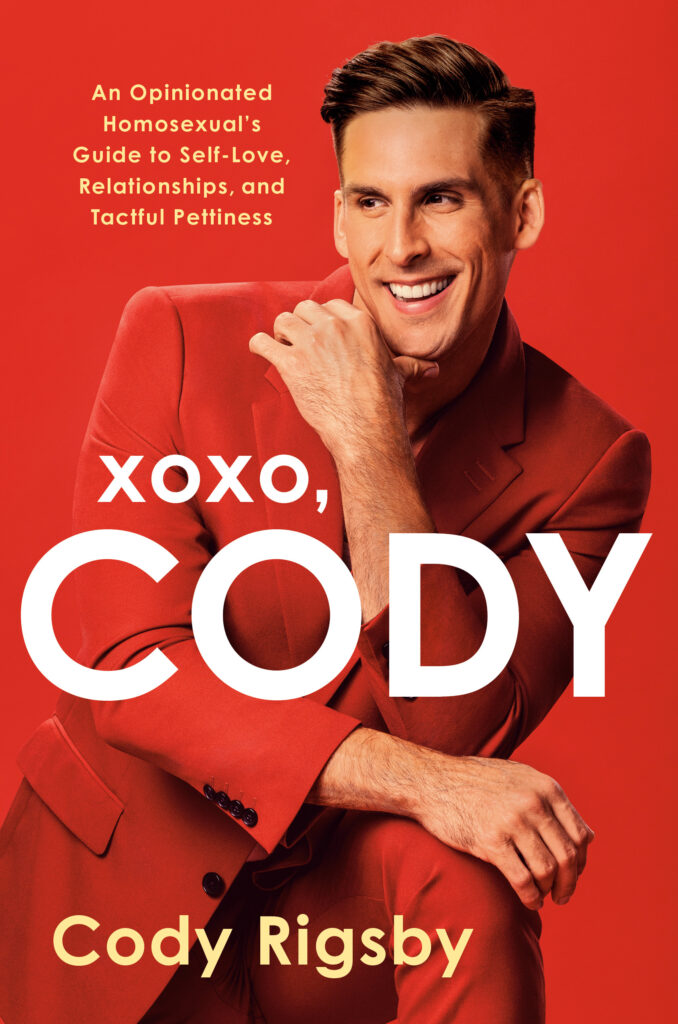 XOXO, CODY by Peloton superstar and Dancing With the Stars finalist, Cody Rigsby chronicles his journey from small town North Carolina to New York City stardom. A former professional dancer, Cody brings energy, movement and authenticity to everything he does, and in his debut memoir fans will get a closer look to his journey to becoming the larger-than-life personality we all know him to be. From growing up gay and poor in the South with a mom suffering from addiction to being a broke dancer in New York City, XOXO, Cody is filled with raw and inspiring stories, that are meant to serve as a heartfelt reminder that sometimes laughing at yourself is the best medicine. With raw and inspiring stories about learning how to handle the scary sh*t, interspersed with Q&As and Cody's definitive rankings on everything from the best after-school snacks to the most frightening Mario Kart characters, XOXO, Cody is a bold and heartfelt reminder that It ain't that deep, boo. Cody didn't always believe this, though. In XOXO, Cody, he opens up about a mom suffering from addiction to his migration to New York City, where he went from broke-ass dancer to fitness icon. He intimately details what it was like to lose both his father and best friend to addiction and how he began to repair his relationship with his mom as an adult. He recounts his time working at a night club on the Lower East Side and his decision to audition for Peloton on a whim even though he had never taught a fitness class before, and dishes about competing against Sporty Spice on Dancing with the Stars.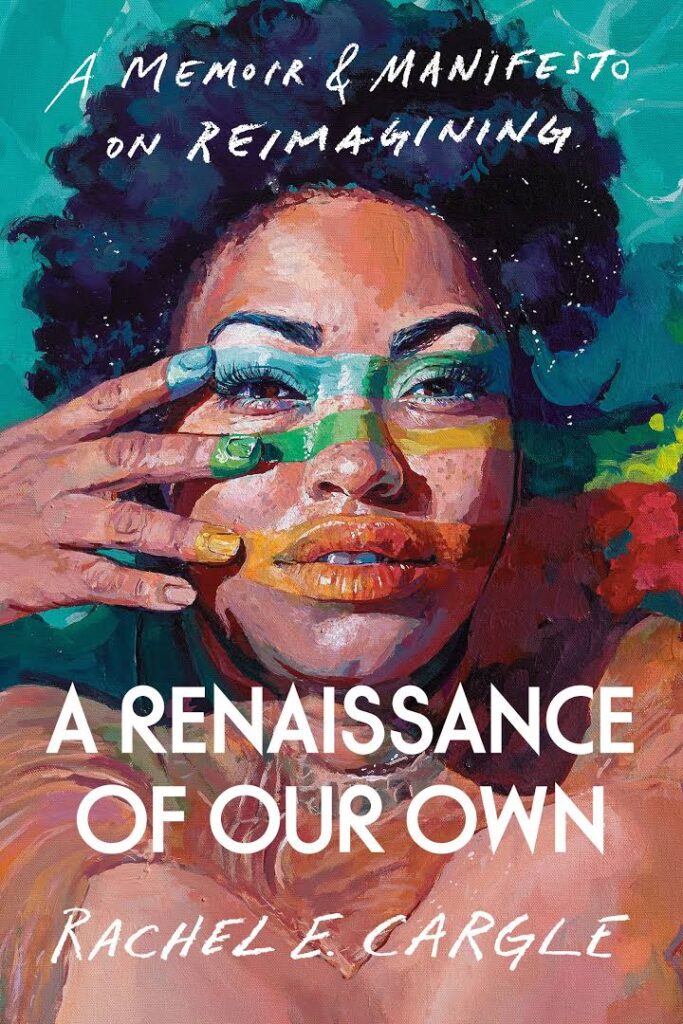 A RENAISSANCE OF OUR OWN: A MEMOIR AND MANIFESTO ON REIMAGINING by Rachel E. Cargle is the story of queerness, racial justice, and feminism. Cargle helps readers begin their own journeys as she shines a light on the deep intimacy that can be found in queer relationships, and the inherent and expansive abundance of queerness itself. A former small-town Christian wife who had to radically reimagine what her life could look and feel like so that she could claim it unapologetically as her own, Rachel discovered the power in non-normative fluidity. She came to understand the beauty in chosen family, in alternative kinship networks and the infinite possibilities she uncovered by embracing queerness and her queer identity.
In this memoir, Rachel deconstructs the idea that we must prioritize cis-heteronormative romantic partnerships. That friendships aren't, and can never be, as important or fulfilling. She carefully investigates the institution of marriage (and the nuclear family), and carves out new and meaningful ways to connect with the people around her on her own terms that go beyond the oppressive, one-dimensional systems that so often dictate and flatten our ways of being-in-the-world.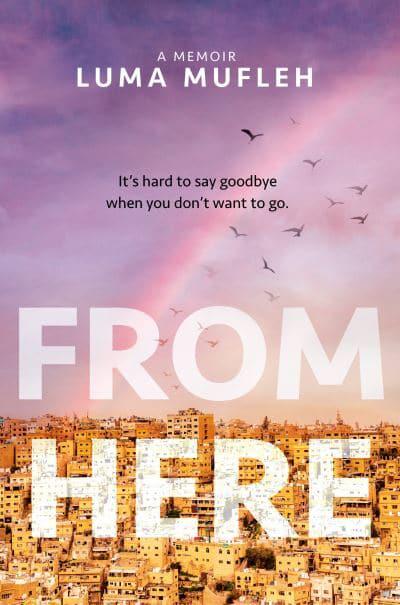 FROM HERE: A MEMOIR by Luma Mufleh chronicles the author's tumultuous journey to reconcile her identity as a gay Muslim woman and a proud Arab-turned-American refugee. Growing up in Jordan in the 1980s, Luma didn't have the language for her feelings – the word for gay literally did not exist in Arabic. As an adolescent, she realized that her sexuality put her at great risk in the conservative religious society that she had called home. University in the United States granted Luma the chance to escape and apply for political asylum, a long and harrowing process that caused her family to break ties, leaving her without a home. From there, Luma begins her journey to a new home, ultimately founding Fugees Family, a nonprofit dedicated to the education and support of refugee children in the United States, with schools now in Georgia and Ohio and an expanding footprint bringing educational equity to refugee resettlement communities across America. In FROM HERE, readers will have a window into her experience as a gay teen on her journey to self-acceptance, found family, and the new beginning that saved her life.
LOVE IS ART, ART IS LOVE Truly a bright light, Celebrity Makeup Artist Andrew Velazquez recently launched a memoir on Amazon, sharing his journey as a gay Mexican American man growing up in East Los Angeles (fear, sadness, even suicide attempt) to working with Hollywood's brightest stars including Lady Gaga, RuPaul and Demi Lovato. He was also a top 3 finalist on Lifetime's reality show "American Beauty Star". Andrew has created signature looks for some of Hollywood's brightest stars including Lady Gaga, RuPaul and Demi Levato. He was also a top 3 finalist on Lifetime's reality show "American Beauty Star". Andrew recently launched his queer latinx memoir where he talks about his journey of self discovery that coincides with his colorful product launches.