Sharon Gless joins Latina Christmas Special
Latina Christmas Special, written and performed by acclaimed lesbian comedians Sandra Valls and Diana Yanez along with Maria Russell, has moved online with a very special guest host.
You think your holidays without your family are going to be a little bit different this year? Of course they will be. But that doesn't mean you will be alone. Three first-generation Latinas: the Mexican-American Sandra Valls; Miami-born, Cuban-American Diana Yanez; and half Mexican-half Lithuanian California native Maria Russell are bringing their classic Christmas theater event online so you can watch it from home.
Latina Christmas Special, the American comedy of Latina proportions, is back for one night only with Latina Christmas Special "Special". The Live, exclusive, behind-the scenes cast holiday hang out virtual event starring María Russell (TruTV's Tacoma FD,MTV's Teen Wolf), Diana Yanez (Margaret Cho's The Sensuous Woman) and Sandra Valls (Showtime's Latin Divas of Comedy) will be hosted by multi-Emmy and Golden Globe-winning actress Sharon Gless (Cagney & Lacey, Queer as Folk). The special will be streamed live on social media and is free of charge. Additionally, they will be raising funds for future productions of Latina Christmas Special and Toys for Tots, a charity program run by the United States Marine Corps Reserve which distributes toys to children whose parents cannot afford to buy them gifts for Christmas.
According to Yanez, "The 'special' in the title is an homage to all the TV shows we watched growing up — all those 'Christmas Specials' that we so closely identified with during the holidays, but that had absolutely no Latinos in them (or maybe just Jose Feliciano)."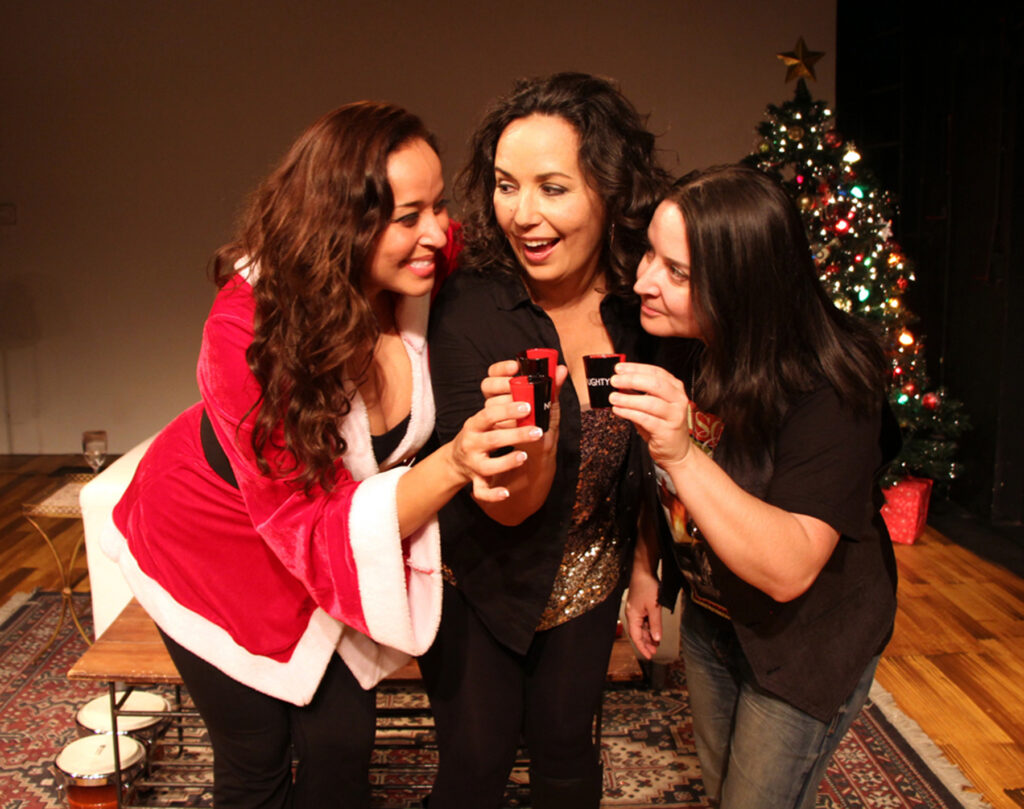 If you've seen the show live In LA or NYC you know it's a treat. But this year of course it goes online — with a few additions.
"In our attempt to bring the show to our audiences this year, the challenges of streaming just didn't do the show justice, so we opted to do a 'special' exclusive behind the scenes holiday hang out with cast where we spill the beans on the show and each other," explains Valls. "We share backstage memories and answer fans' burning questions live. We talk about our wonderful journey from a little theatre in Los Angeles to Off Broadway in NYC."
And one of the biggest changes to the show's format was to bring TV veteran (and lesbian icon!) Sharon Gless onboard as guest host.
"Sharon Gless is a trailblazer, an icon, and a champion to women and the LGBTQI community. And…she loves the show!" says Valls. "When her friend Dawn Lafreeda (Founder/CEO Den-Tex Central) invited her to see Latina Christmas Special in Los Angeles, Sharon came kicking and screaming with a 'this better be good' attitude. After watching it, she fell in love and became an instant fan! So much so that she flew from Florida to NYC to attend the Off-Broadway version! She believes in us and is a big fan!"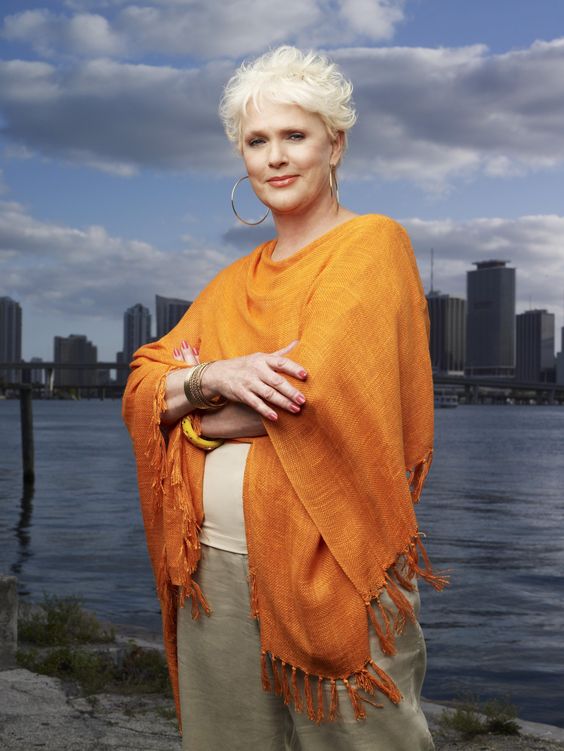 Gless stepped in to the role of New York Police Detective Christine Cagney for the series in 1982, and Cagney and Lacey made television history as the first hour-long drama to feature two females in the leading roles.
Maria Russell is a series regular on TruTV's Tacoma FD as the feisty Lt. Salazar; she is currently filming season 2 with legendary cult comedy troupe Broken Lizard. You can also catch Maria this fall on CBS' Why Women Kill as Sandy, the wealthy, boozy, fresh-out-of rehab diva.
Sandra Valls is best known for her hilarious performances on two Showtime hit comedy specials: The Latin Divas of Comedy and Pride: The Gay and Lesbian Comedy Slam. Latina Magazine voted Sandra "One of the Top 33 Bad Ass Comics with Latin Roots" and "Top 10 Latin Comics to Solve SNL's Diversity Issue."
Diana Yanez is a first generation Cuban-American. Her legendary videos have reached viral proportions (over 15 million views on YouTube) with hits like Spanish For Your Nanny, Let me Borrow That Top, and My Puss (co- written and performed with Margaret Cho). A national TV commercial diva (State Farm, Verizon, Home Depot, etc.), she's always cast as the friendly Latina mom or stern nurse (same thing basically).
Watch what Sharon Gless has to say about the show here.
Watch the trailer for the show here.
Latina Christmas Special is on Sunday December 13. More info about the show here.