Singer David Hernandez releases first single from new tell-all EP
American Idol alum David Hernandez is releasing the first single from his long-awaited autobiographical EP, Don't @ Me. "When It Rains, It Pours" is about the emotional turmoil many people are experiencing today.
"Anxiety, depression, and mental illness is a very real thing that is not discussed enough," says Hernandez. "'When It Rains, It Pours' is about feeling alone and building walls that you think are protecting you but only work to further isolate. It is important to acknowledge that you are struggling and to share your feelings with those you trust most. Allowing yourself to be vulnerable is the key to connectivity."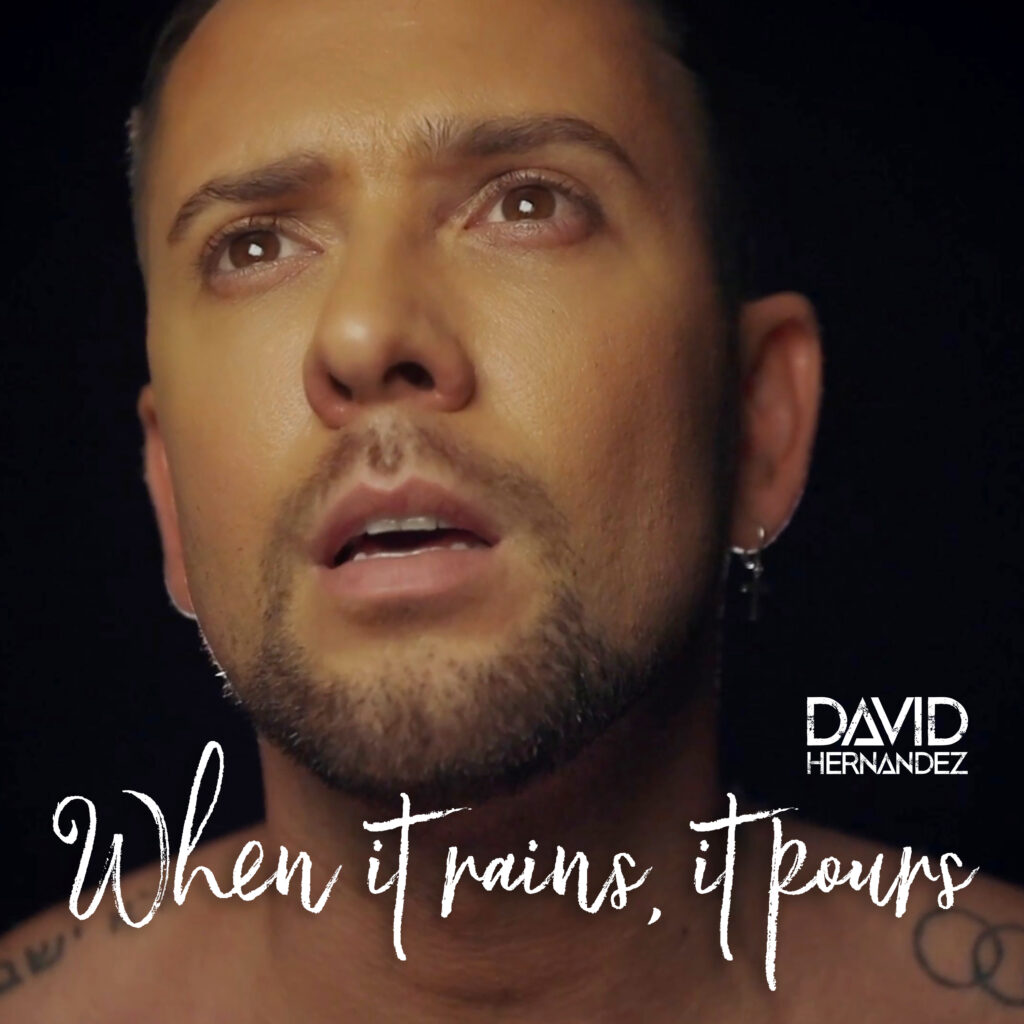 David Hernandez wrote "When It Rains, It Pours" with producer Trent Park, and in it, he returns to his R&B roots. "I wanted to give the song an ethereal sound," he explains. He achieves it through introspective lyrics mixed with a nostalgic piano, subtle guitar and airy background vocals. Drums are sparse and only occur during the chorus that is layered with vocals to reflect how people's minds are often stacked with opposing ideas and decisions.
"I had a rough childhood with little stability," David Hernandez reflects. "My mom had me when she was only 17 and there was always tension between my parents while I struggled with trying to please them both."
He acknowledges that his early trauma followed him into his adult life. "Often, when I sink into my depression, it feels like a spiral that I can't get out of. I'm really great at hiding it, or at least, I think I am, but my close friends and family can tell when I'm struggling."
For the video, Hernandez says he and Park aimed for visuals that were simplistic yet powerful. They incorporate water, fire, and air elements as symbols to depict the inner workings of David's mind. The hole with a flame in his jacket illustrates David's desire to fix what is burning him. The cable pulling him in different directions is meant to signify life feeling like a tug-of-war. The cat eyes exemplify David's ability to present as happy and in control when underneath, he is not.
The end of the video, when Hernandez is dressed in all white, is intended to depict the moment when David Hernandez finally recognizes that the inner storm that is raging inside only exists because he has allowed it to.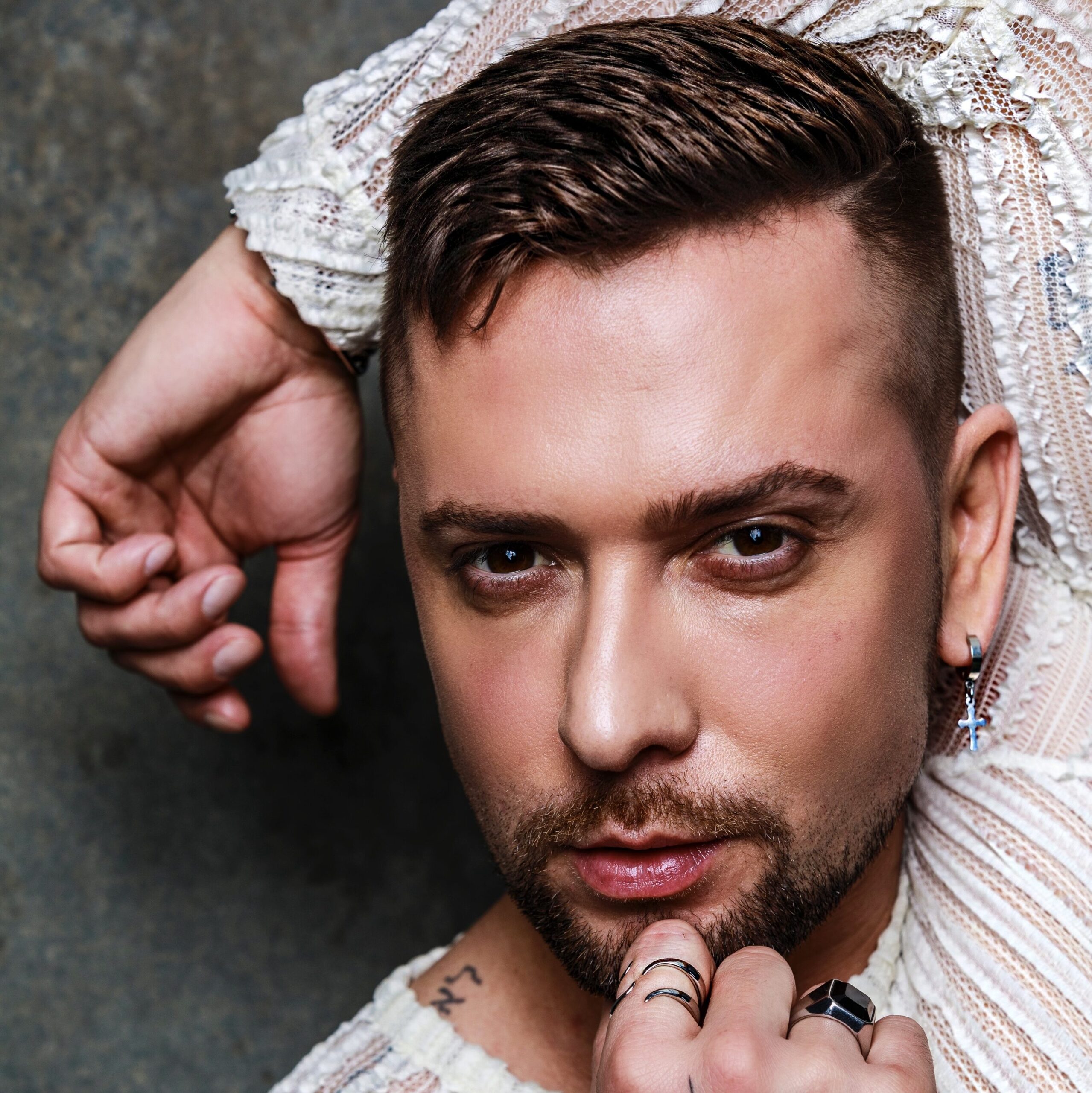 I had a chat with David Hernadez to talk a bit more about his new EP and single.
---
Kyle Jackson: Hi David! You stated that "When It Rains, It Pours" is an ode to the struggles brought on by mental illness/depression/anxiety, and you discuss a bit about your childhood struggles. Are there any other points in your life where you've experienced struggles with depression and anxiety that inspired this song?
David Hernandez: Hi Kyle! Totally. I think that there's always triggers in life that can bring on anxiety or depression. I think, as an empath, there's always the possibility for me to feel anxious. Given the career path that I chose, it also brings on ups and downs.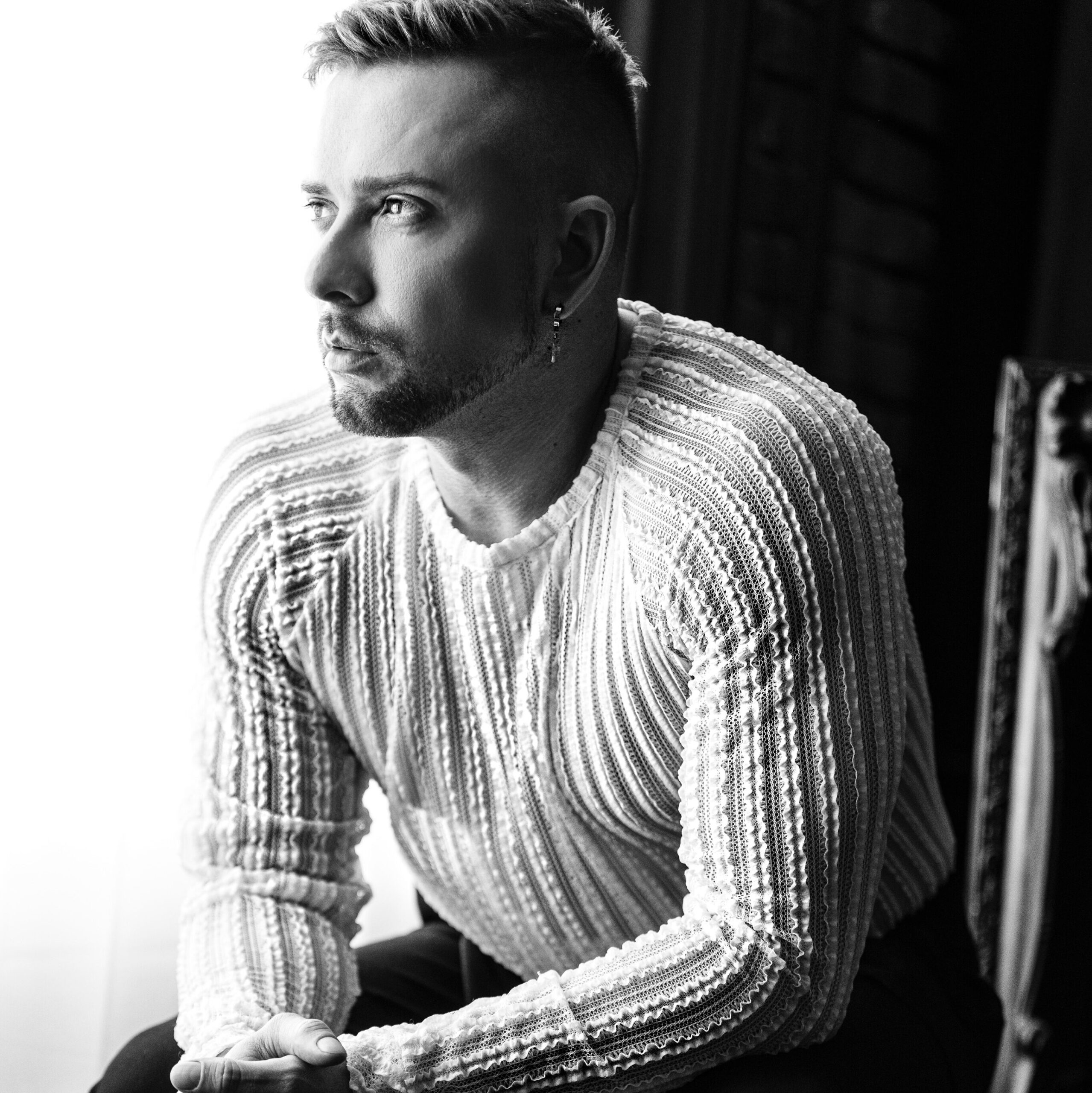 KJ: Were there any particular events recently that inspired your desire to start a discussion about mental health awareness, especially in the LGBTQ community?
DH: I think in general, it just needs to be talked about more. We need to normalize therapy and mental health. There wasn't any one significant event but more so just an overall discussion that needs to be had.
KJ: What do you hope people take away from the message in this song?
DH: I hope that people feel less alone. I also hope that people can relate and continue the discussion. It's easy to feel alone when you're going through it by yourself but the truth is, everyone goes through it in some way, shape or form. So when we have these discussions, it helps to not feel so alone.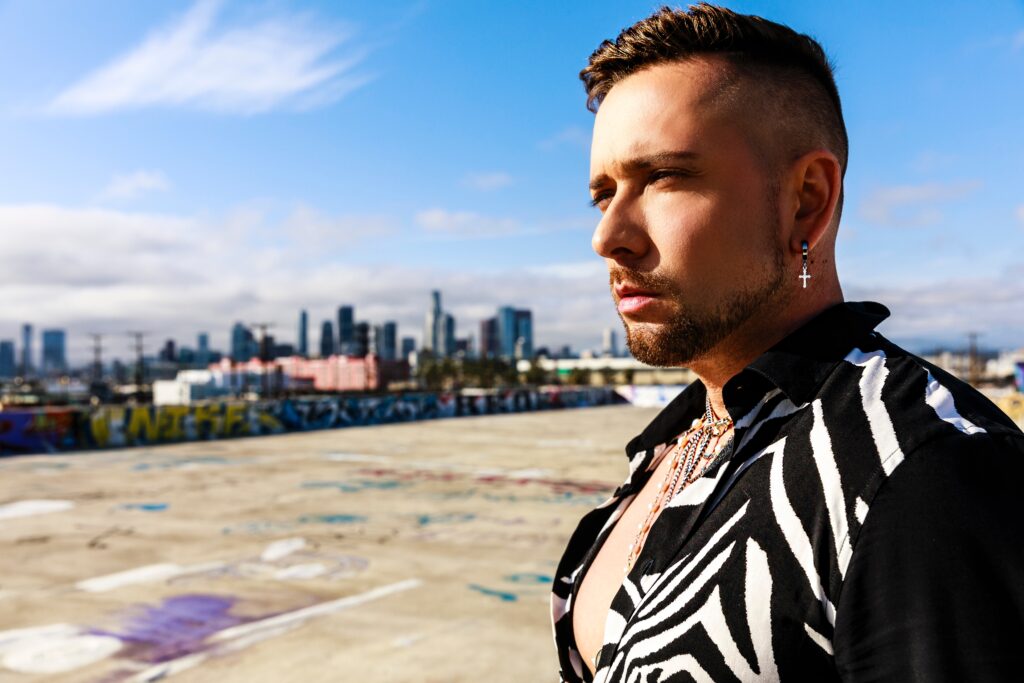 KJ: It seems that your new EP gets really personal. What else do we have to look forward to/what other issues will you be tackling on Don't @ Me?
DH: Yes, my new EP is very heartfelt and personal. I definitely tackle issues that I went through with the press years ago. But then, I also touch on a loss that happened during the pandemic.
KJ: What has it been like working off-Broadway in Naked Boys Singing?
DH: It's been incredible! I've always dreamed of performing in New York City. So far, it's been a wild ride and very cool to be literally off Broadway.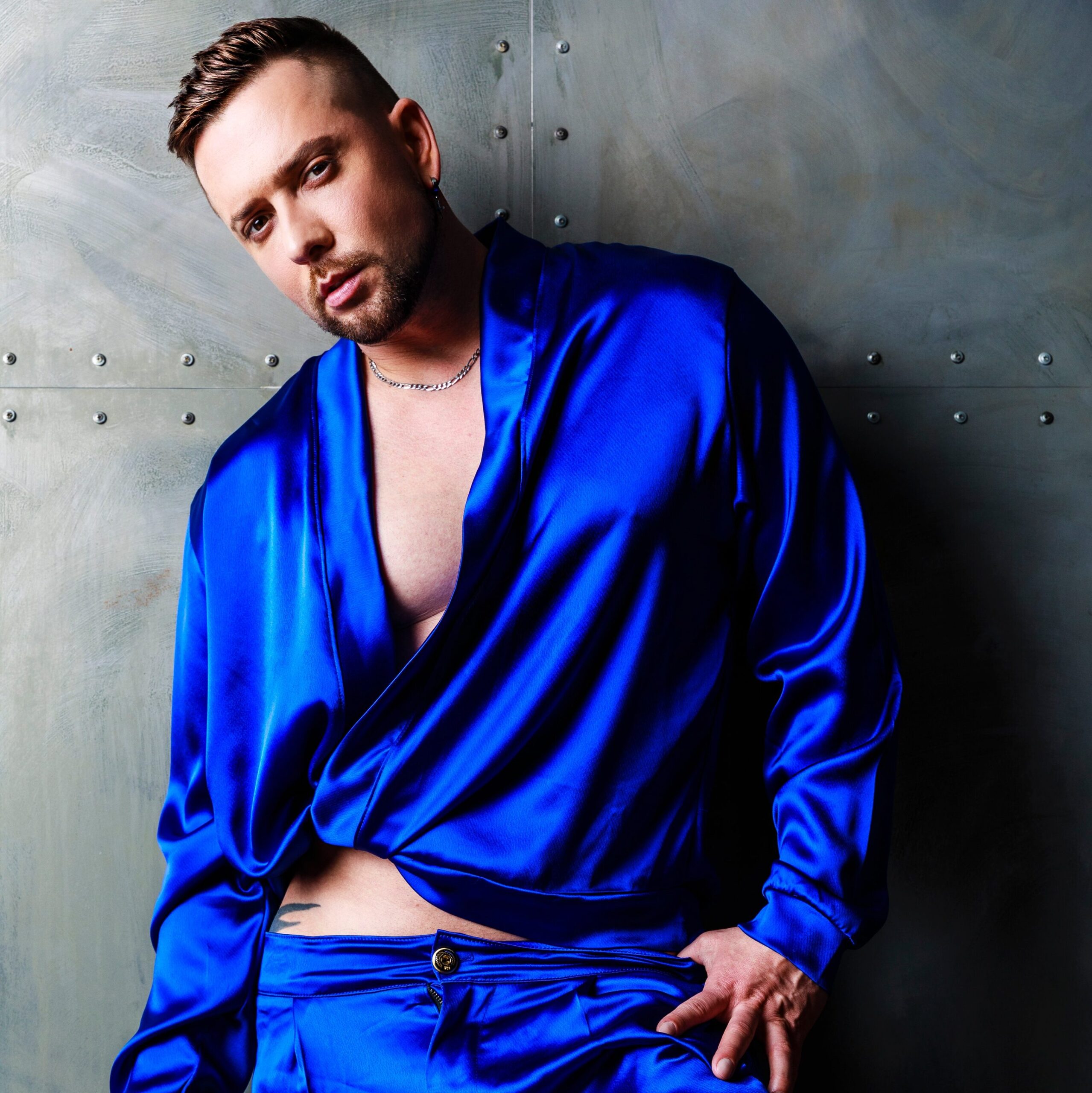 KJ: Do you have any shows, concerts or tours planned?
DH: I just performed my cabaret show at the Lauria Beechman theater with my band. It was incredible! I'll also be headlining West Virginia Pride on June 3.
---
Check out the video for "When It Rains, It Pours" below!
David Hernandez's "When It Rains, It Pours" is out now on Apple Music, Spotify and all major streamers!