Singer-songwriter Colton Ford comes out stronger
Ford has released a new single from his album "Unity" and he's back in the spotlight with an inspiring message.
For many of us, the world has been put on pause. But Colton Ford has been shying away from the spotlight for a different reason.  Now he's back with his new album and the single, "Stronger" tells the story of the personal challenges he has overcome to bounce back from adversity, with more depth and insight.  
Can you tell us about what has been keeping you off our radar recently?
Colton: Well, I haven't been completely out of the mix. For the past six or so years I consciously took a step back, still releasing an album, an EP and several singles during that time, but not pushing it the way I had done before.
A lot happened over the course of those years that was debilitating and hugely challenging, including the painful loss of my mother, which was made even more difficult going through a break up and hurtful fallout at the same time.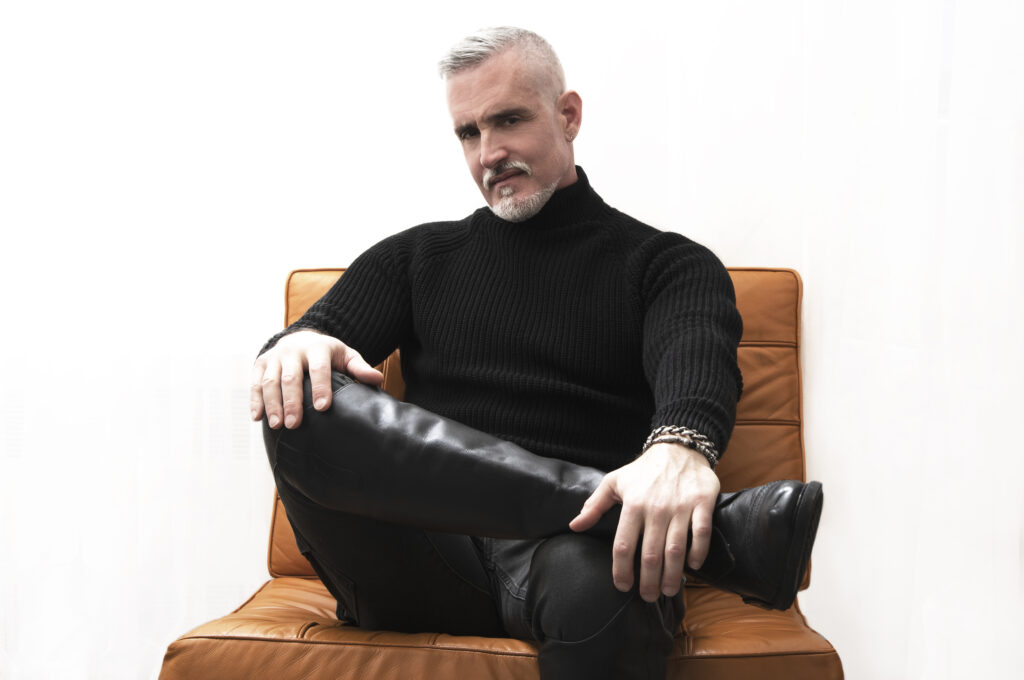 Processing through the change of life, which is a real and impactful thing for men (whether we want to acknowledge it or not), and dealing with some health issues that popped up that I needed to address and resolve all added to the challenges. It was a lot, and new and unexplored territory for me in many respects.
The single "Stronger" — what was the exact moment of inspiration for it?
Colton: That's an interesting question. Don't know if there was an exact moment. It was an evolution that started with the track.
My two creative partners, Ron Schrader and Spin Sista (collectively we're Woop Woop Productions), create the tracks (instrumentals) that I write the melody and lyric to. When I listen to a new track, melodies start coming through right out the gate, and words come popping out in the process.
I may go in with an idea of the narrative, but I find that the track can influence that as well, so I like going into something new completely open. With "Stronger," the hook just wrote itself. At that point in the track the melody along with "hang in there now, you got this down" came through, and it grew from there. 
I wrote the lyric as a self-speak to stay positive and hang in there.
Is that the lyric you're most proud of?
Colton: Let's just say that I'm very proud of this record and the songwriting. Very proud of what my partners and I have created with "Unity!"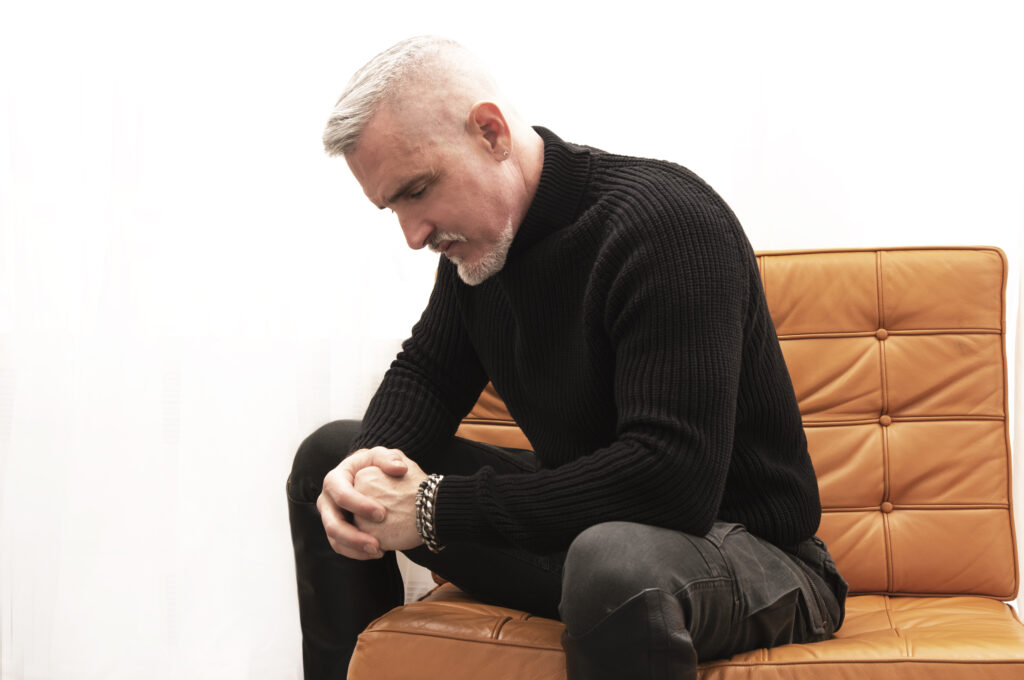 What are your thoughts on aging, and the music industry always skewing so young?
Colton: Well we live in a culture that skews young, so it's not surprising that the music business follows suit. I do believe, however, that there is a shift happening, due in part to the fact that today in our country over 34 percent of the population is 50 and over.
There are more of us, and we're a large demographic that will continue to grow more rapidly than younger age groups as we move forward. There's also a shift happening with regard to what people over 50 look like. What they're doing. We're not our grandparents!!
We've been conditioned to believe that we should be slowing down when we move past 50, that we should be playing it safe and keeping the risk taking low at this stage of life. That is not the case anymore!
I just turned 58, and I don't look or think like my grandparents. I'm taking chances and following my passion, as I don't want to look back with any regrets and the lingering "what if I had done x, y, z" question.
Those of us in the 50+ community are all slowly changing the idea of what getting older is by representing it and owning it in our own lives. I am definitely not done, I have a lot more to say and do, and I'm not going to subscribe to any narrow out-dated view of age!
Guess I did feel like discussing age. [laughs] I think we have to. As is the case with everything, communication is key! It makes us find common ground and understand each other better, helping to break down prejudices and misperceptions, and honestly, what we're saying and seeing regarding age should be giving hope to the young folks out there.
Who are some of the older musicians you most most admire? And who are the up-and-coming talents?
Colton: Stevie Wonder, Howard Hewett, Sarah Vaughan, Chaka Khan, Luther Vandross, Jeffrey Osborne, Earth Wind & Fire to name a few. I dig Khalid and Ella Mai.
Words of wisdom for anyone wanting to enter the music biz.
Colton: Get ready! It's a roller coaster ride. You better believe in what you're doing, because the business part of it is a lot. I'm a big proponent of therapy, and I would encourage everyone to get into it regardless of their aspirations. The experience can help you discover the tools to best navigate the twists and turns of the business, and of life for that matter.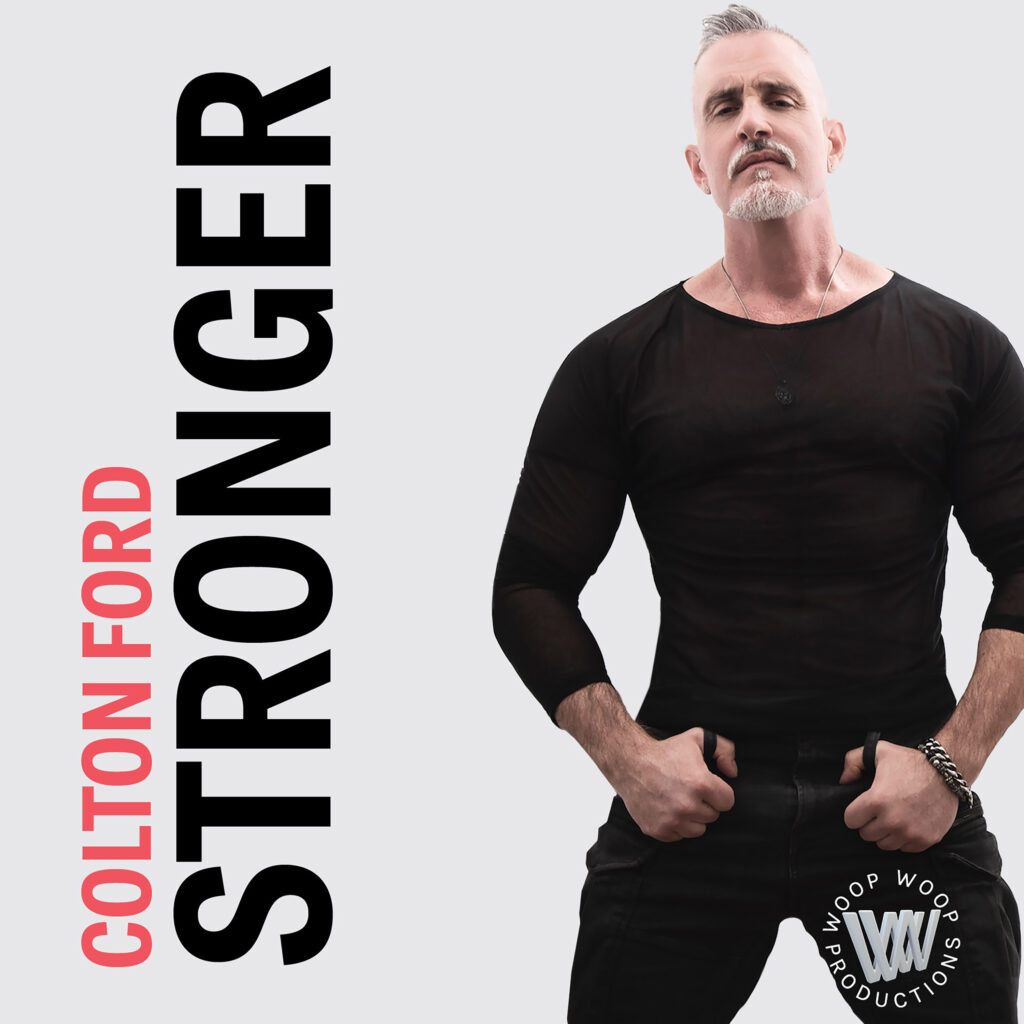 Check out Colton Ford's single "Stronger" here.