Sip this indigo gin for Valentine's Day!
This Valentine's Day, seduce your significant other with Empress 1908 Gin, a naturally indigo-colored, vibrant gin that is the perfect ingredient for a romantic cocktail!
Some holidays require a special cocktail to celebrate the mood and the meaning of the day. If nothing else, gin is a perfect liquor to relax and enjoy, and Empress 1908 Gin offers an eye-catching choice with its indigo-violet hue.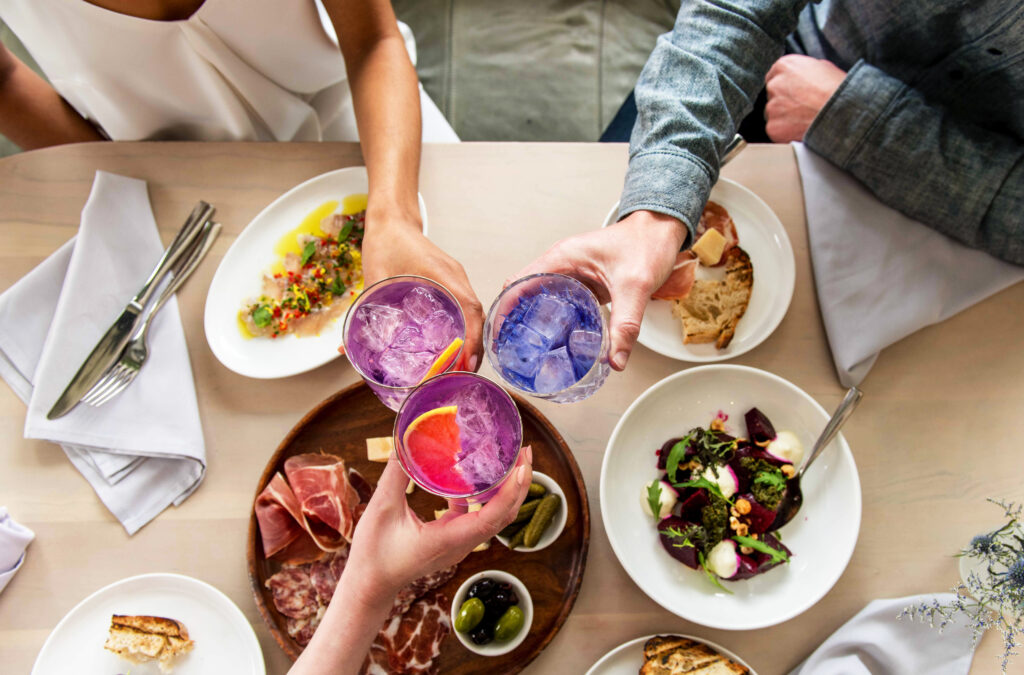 Empress 1908 Gin retails for $39.99 and features a botanical twist unlike other gins: a signature blend of black tea and butterfly pea blossom, an exotic, natural herb that adds a delicate aroma.
Those herbaceous notes are perfect for kicking off an intimate dinner at home on Feb. 14, or beyond with a cozy cocktail night with friends. Creating a homemade cocktail that's pretty, unique and delicious is the best way to Empress your date.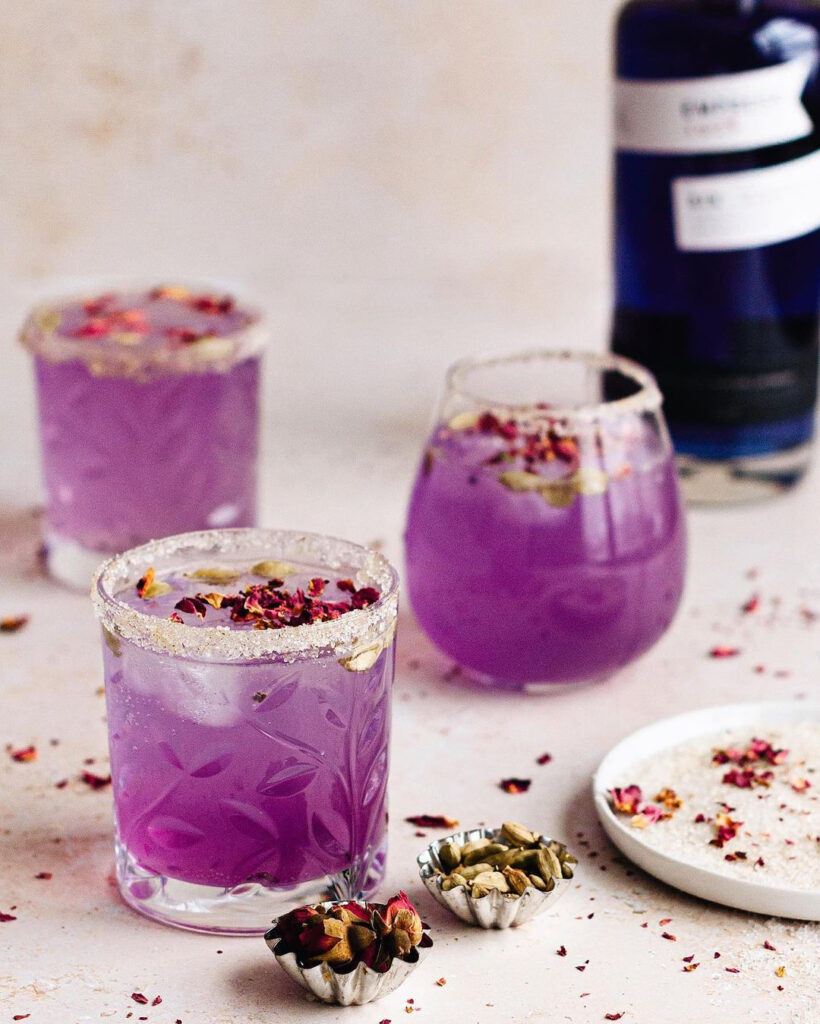 MAKE THIS AT HOME: LA VIE EN ROSE
The La Vie En Rose is a signature cocktail for this Valentine's Day with rose water being a beautiful and delicious main ingredient!
Ingredients:
1.5 oz Empress 1908 Gin
3-4 Cardamom Pods
1 tbsp Rose Water
2 tbsp Simple Syrup
Juice of Half of a Lemon
Sparkling Water
Method:
Coat glass rim with lemon juice, and dip in cardamom     sugar. Add crushed cardamom pods and Empress 1908 Gin. Let sit for 5-10 min to let the flavors infuse. Add rose water, simply syrup, and lemon juice, and mix. Add ice, and top off with sparkling water. Garnish with dried rose petals.
---
MAKE THIS AT HOME: SPARKLING CHERRY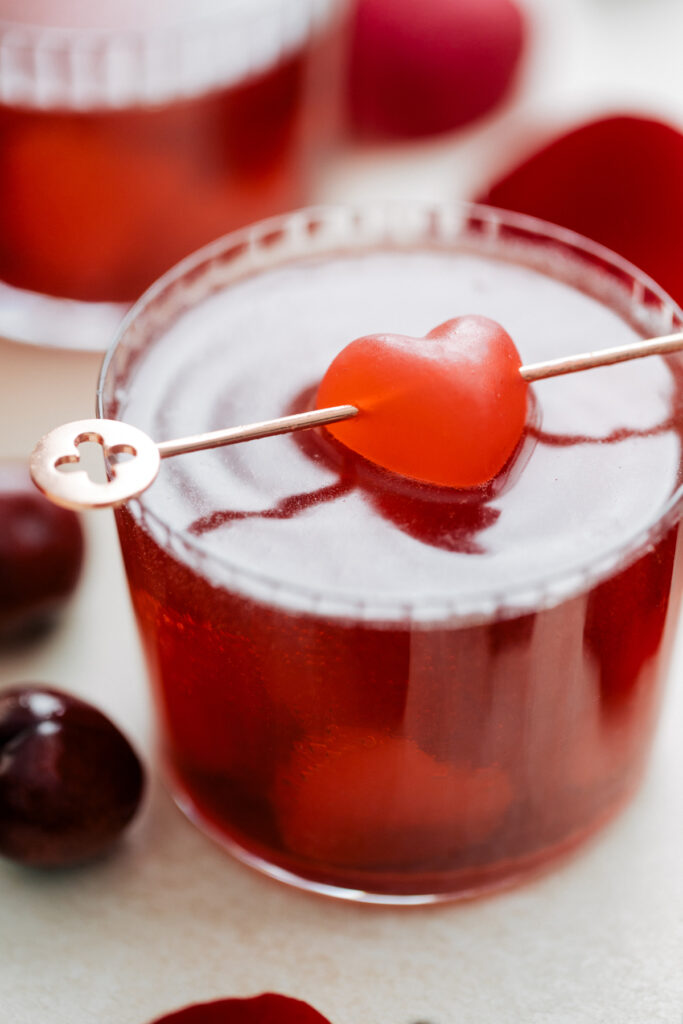 Raise your glass to someone special with this tasty and romantic recipe. 
Ingredients: 
1 ½ oz Empress 1908 Gin
½ oz Cherry Juice
2 Drops Rose Bitters or Rose Water
5 oz Rosé Sparkling Wine
Cherry Candy Hearts
Method:
Place cherry candy hearts on a plate lined with parchment paper and set in the freezer for 4 hours or until frozen. Then, place the frozen cherry hearts into a serving glass acting as ice cubes to chill the drink. Add the Cherry juice, Rose Bitters, and Empress 1908 Gin into a glass, mixing to combine. Pour over the chilled candy hearts, then top with rosé sparkling wine before serving!
About Empress 1908 Gin
Handcrafted in small batch copper-pot stills, Empress 1908 Gin is made by Victoria Distillers and inspired by the legendary Fairmont Empress Hotel in Victoria, British Columbia. On top of traditional botanicals, a signature blend of black tea served at the Empress Hotel is added, and butterfly pea blossom, an exotic herb that balances the traditional citrus notes of gin with a warm herbal earthiness, and gives the gin its natural indigo color. Empress 1908's combination of exquisite taste, delicate aroma, soft texture, and remarkable presentation provide the perfect base for a new aesthetic of cocktail creation and enjoyment. Empress 1908 was named "Best Canadian Classic" at the "2018 World Gin Awards" and awarded the gold medal at the "2017 New York World Wine & Spirits Competition" along with many other earned distinctions and awards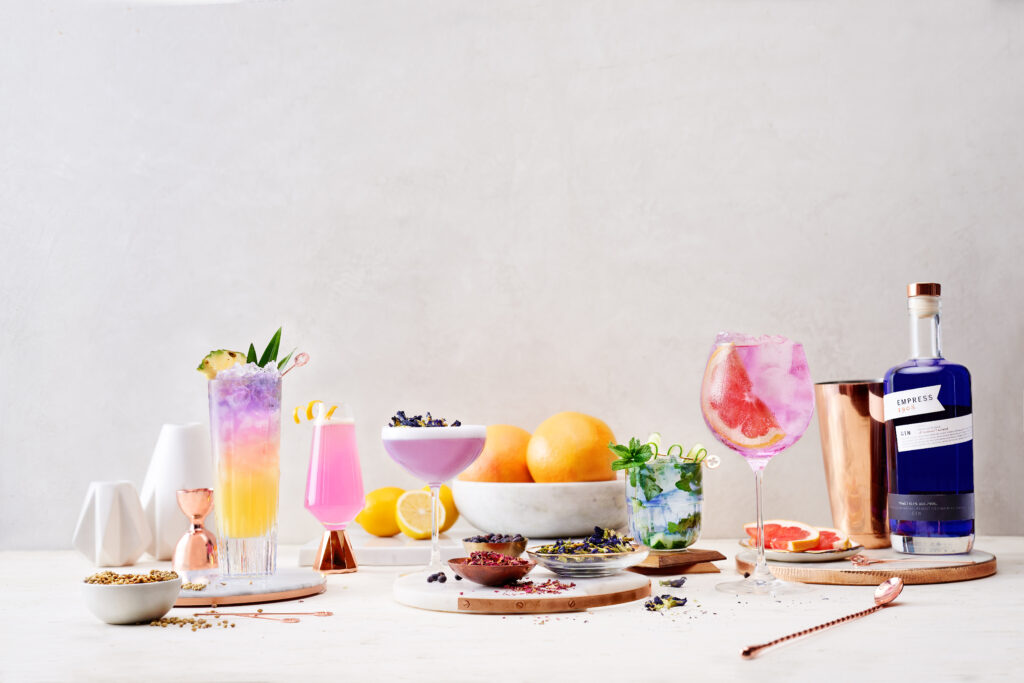 About Victoria Distillers
A pioneer in Canadian distilling, Victoria Distillers has been producing award-winning spirits since 2008. Our unique waterfront location in Victoria, British Columbia, Canada, houses the copper pot stills that produce our range of spirits – most notably, Empress 1908 Gin. Empress 1908 Gin was created by Victoria Distillers and inspired by the legendary Fairmont Empress Hotel. Empress 1908 appeals to one's sense of creative delight through its balanced citrus and spice palette, brilliant color, light floral fragrance and soft texture. Empress 1908 is now available for purchase in liquor stores across Canada, the USA and a growing number of international countries.