Watch the trailer for hotly-anticipated gay film, All of Us Strangers
The new feature film All of Us Strangers, starring Paul Mescal and Andrew Scott is one of the most eagerly-awaited movies of the year. Here's what we can look forward to.
Vanity Fair has called All of Us Strangers "steamy" and "revelatory" "metaphysical love story." Here's the official synopsis from Searchlight Pictures:
One night in his near-empty tower block in contemporary London, Adam (a screenwriter, played by Andrew Scott) has a chance encounter with his mysterious neighbor Harry (Paul Mescal) that punctures the rhythm of his everyday life. As Adam and Harry get closer, Adam is pulled back to his childhood home where it appears his long-dead parents (Claire Foy and Jamie Bell) are both living and look the same age as the day they died thirty years before.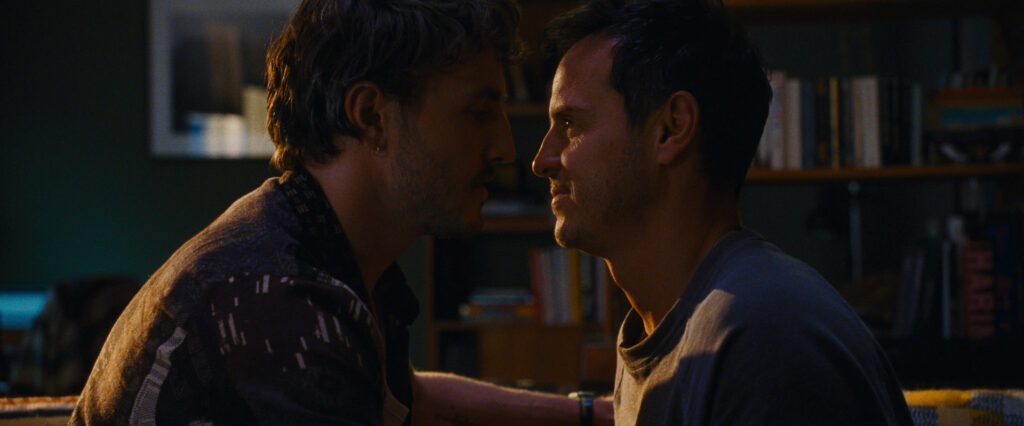 Directed by Andrew Haigh and with a screenplay by Haigh, produced by Graham Broadbent, Pete Czernin, Sarah Harvey, the film is expected to be another impressive offering from Haigh, the celebrated queer filmmaker known for 45 Years, the very gay Weekend, and HBO's Looking.
"I've been more objective in how I've shot sex scenes in the past," Haigh told Vanity Fair. "Here, I really wanted to feel the subjective nature of having sex and what it feels like—the nervousness and the excitement and the physical sensation of being touched by someone else, and what that does to you."
Take a look at the trailer:
All of Us Strangers will premiere at the New York Film Festival, September 29 to October 5 followed by wide release on December 22.