Sophie B. Hawkins releases new video for single, Love Yourself
GRAMMY-nominated, platinum-selling singer-songwriter Sophie B. Hawkins is back with a boss new video for her brand new single, "Love Yourself."
The scenic video, filmed in the atmospheric gold mining town town of Victor, Colorado depicts the trailblazing omnisexual pop artist as a free frontier spirit, getting back into her own groove, and urging listeners to truly love themselves for who they are. "Love Yourself" is Sophie's first single off her soon-to-be-released new album.
For the video, which was filmed this fall, Sophie teamed up with music video master Nigel Dick, best known for his work on some of the most iconic music videos of the 1990s including Britney Spears' "Baby One More Time" and "Oops I Did It Again," Celine Dion's "It's All Coming Back To Me Now" and "Wonderwall" by Oasis.
"Sophie told me she was a 'pick-up truck kind of girl,' and suddenly the charming-yet-gritty Victor, Colorado seemed like the perfect location to shoot the video," said Nigel. "It's always an honor to work with people who have some history so you can have a conversation about their career between shots. The thing that came across on that day we worked together is that Sophie seems very comfortable in her skin and she essentially embodies the meaning of the song."
Written by Sophie, and featuring her rich, trademark vocals, "Love Yourself" is a tender and upbeat piece of symphonic pop about self-esteem and re-assessing the way we talk to ourselves to change patterns and bring healing.
"'Love Yourself' is an opportunity in every moment to create a positive feeling, a happy feeling about oneself and one's life path – no matter what – it's a choice, and a power," said Sophie. "Loving myself is a superpower."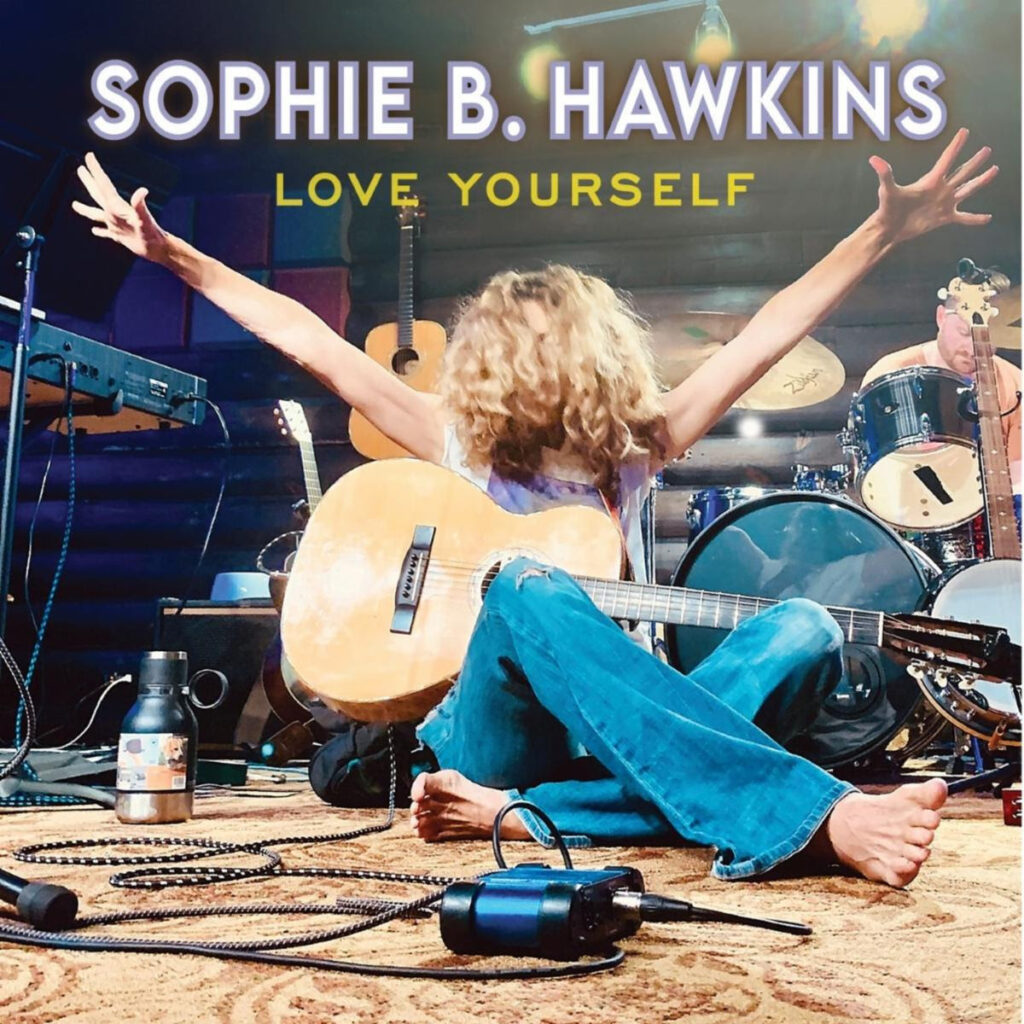 Stay tuned for more new music from Sophie B. Hawkins, and a long-awaited new album next year from the legendary artist whose indelible hit songs such as "Damn, I Wish I Was Your Lover" and "As I Lay Me Down" have been featured on hit shows such as Stranger Things, Euphoria, Ozark, and PEN15, to landmark series Beverly Hills, 90210, Dawson's Creek, The L Word and more).
Get the single HERE.
Known for her powerful and charismatic live shows which feature her talents as a multi-instrumentalist, Sophie is currently on the road celebrating her new music and the 30th Anniversary of her iconic, critically-acclaimed, platinum-selling debut album Tongues and Tails. She'll also be joining Paula Cole on select dates – remaining dates can be found below (with more to be announced soon).
Visit here for tickets and more information. Follow Sophie on Instagram, Facebook and Twitter.
Upcoming Sophie B. Hawkins 2022 Tour Dates
November 11 – Chester, NY – Sugar Loaf Performing Arts Center +
November 12 – Lexington, MA – Isaac Harris Cary Memorial Building +
November 20 – Orange Park, FL – Thrasher -Horne Center +
November 27 – Concord, NH – Capitol Center for the Arts *
November 28 – New York, NY – City Winery *
December 1 – Evanston, IL – Space *
December 2 – Minneapolis, MN – Dakota *
*Sophie solo
+co-headline date with Paula Cole