Landmark doc Kokomo City by director D. Smith sheds light on Black trans lives
Kokomo City is the feature directorial debut of two-time Grammy-nominated producer, singer and songwriter D. Smith and it's nothing short of groundbreaking.
Indie Film Site Network (IFSN) has now announced Kokomo City as the recipient of the 2023 IFSN Advocate Award. The award was established to highlight one indie film each year that illuminates a humanitarian or environmental issue with a singular artistic vision. The recipient is awarded one million (1M) media impressions across the Indie Film Site Network, which represents The Film Stage, Hammer to Nail, IONCINEMA.com, RogerEbert.com, and Screen Anarchy. Letterboxd, the popular social network for cinephiles, is also contributing to the award.
"I wanted to do something that I would deem as interesting or captivating. I love documentaries but I do not like a lot of documentaries around LGBT anything because gay people, queer people are so creative, it's such an oxymoron to have a boring documentary with such interesting, vibrant people. Yes, we have trials and trauma but we're so happy and colorful and we bring so much to the world other than our trauma and our statistics… so it was very exciting for me to say I want to do something that's going to set me apart as a director but also elevate our narrative."
Smith achieves her goal, both as a director and as a trans woman blazing a trail within our community and the entertainment industry.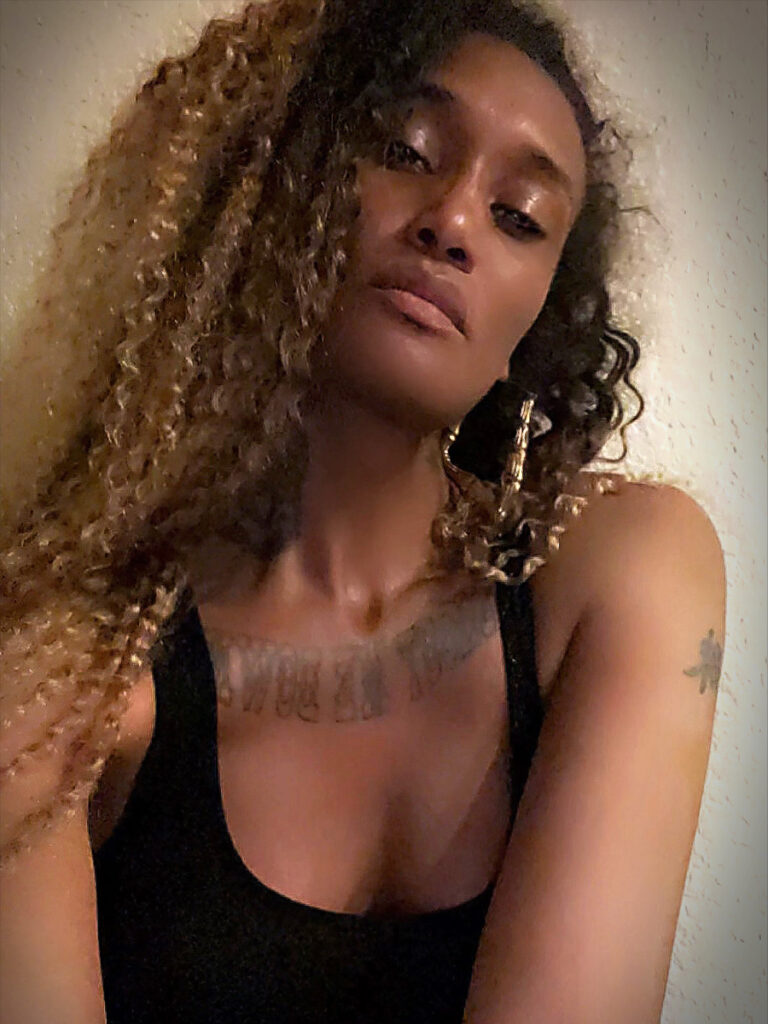 Executive produced by Lena Waithe, Kokomo City won the Sundance Film Festival's NEXT Innovator Award and NEXT Audience Award, as well as the Berlinale's Audience Award in the Panorama Documentary section.
Kokomo City is compelling, creative, immediate and leaves behind many of the well-worn documentary tropes such as voice over narration, a canned score, and sober objectivity. It is wildly subjective, unfiltered, and entertaining, bringing to the fore the voices and the lives of four Black transgender sex workers in Atlanta and New York City" Daniella Carter, Koko Da Doll, Liyah Mitchell and Dominique Silver.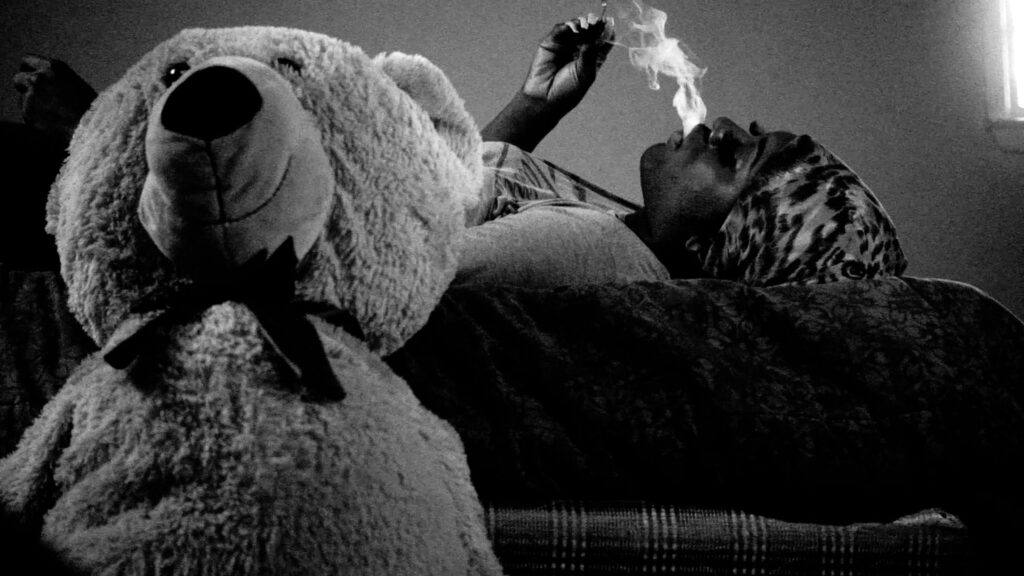 Daniella Carter and Dominique Silver are both a part of the House of Xtravaganza which is one of the most publicly recognized "houses" to emerge from the New York City underground ballroom scene and among the longest continuously active.
Cinematic techniques do not get in the way of these women's identities and histories. Rather, we feel we are right in the rooms and the streets with them as they express themselves and vent. The viewer is intrigued without feeling voyeuristic, as though they had been momentarily invited into the women's worlds.
Even more startling is to find there are others coming in and out of that space: straight Black men who find them so compelling, attractive, and at times disruptive to their own sense of sexuality.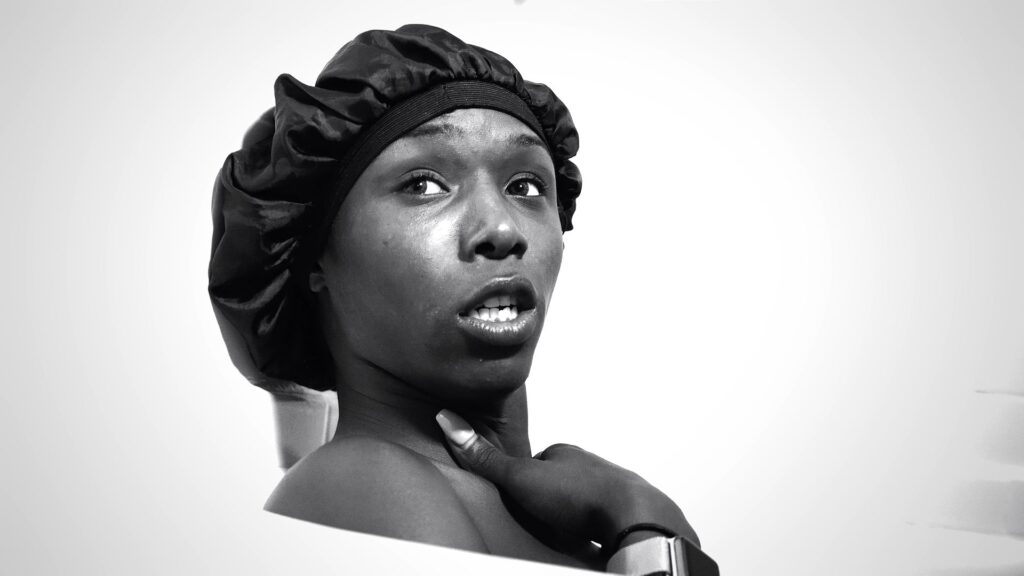 Smith brought her experience in the music industry into the film and applied it to everything from production and style to casting the four women. "Just like music, it's all about finding a star that's perfect for that song. But you want a star, you want someone who's gonna sell it. You want to find a star, girls that got 'it', and I'm always up for a challenge, for discovery and that was a natural process for me. I love finding talent. Even though they are in a documentary there's something very talented and powerful about these women for them to tell their stories in such a way. It's their physique or their vocal tone or their eyes — it's always got to be something. It didn't take long to find them."
Smith made history as the first trans woman cast on a primetime unscripted TV show, Love & Hip Hop Atlanta, which taught her a little something about the power and immediacy of unscripted material. But it also told her something about the "power of editing."
Overall, being cast in a reality TV show Smith says "it was a horrible experience" and as a trans woman "it was devastating" because she didn't know how to represent herself, represent the trans women community, and not be boring. "Editing is a very powerful gift and can be used in many ways" was the main lesson she took away from the experience, and which she does par excellence in Kokomo City.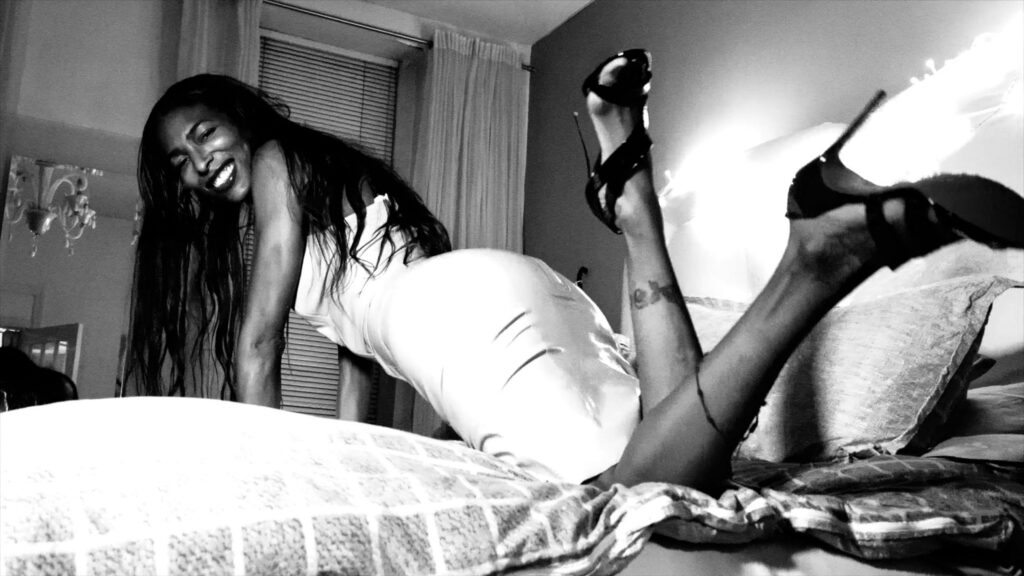 While she experienced first-hand the vulnerability of being an out trans woman on film, she remained committed to portraying the reality of trans women's lives, particularly those who are drawn to sex work out of necessity or choice. One of the intensely innovative things Kokomo City does is to call out the Black community, and especially Black straight men, for its violence and discrimination against trans women — even while being attracted to, fascinated by, and involved with them. And it calls out cisgender women and feminists for relegating trans women to a barely human sub-category of an already oppressed gender.
"This film could have gone way even more left by even outing people or showing people — that's not my personal style — and I thought that would be a horrible idea if I had the girls in that situation where they were compromised in such a way," says Smith. "I think there are ways to say the same thing without saying it. We said everything we needed to say without saying anyone's name. These women did it in such a cool, refreshing, captivating way. I'm very proud of them."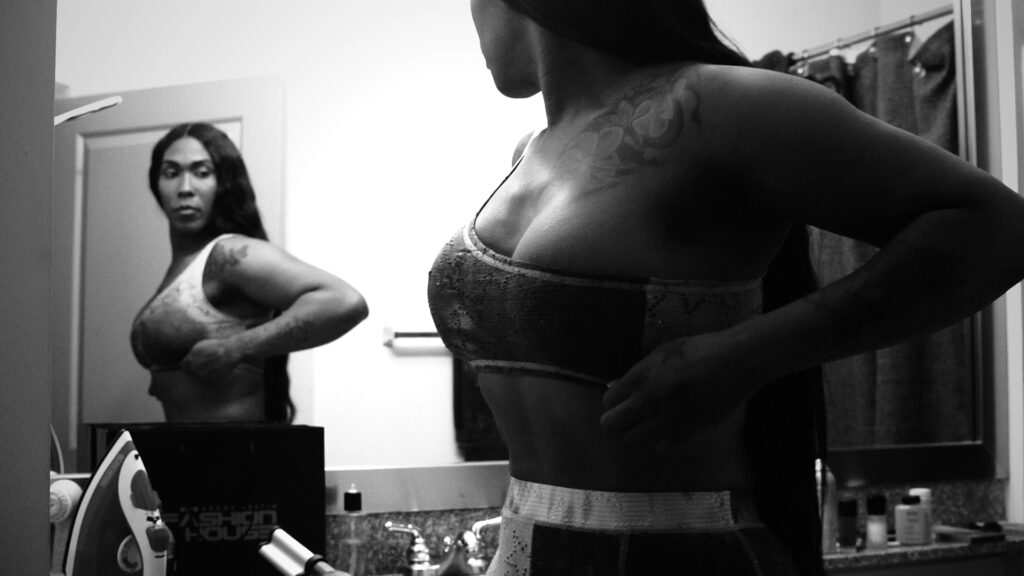 But tragically one of the women became a victim of the epidemic of anti-trans violence. The New York Times reported that Koko Da Doll, 35, one of the transgender sex workers featured in the film, was shot and killed in Atlanta in April of this year. The suspect was a 17-year-old male.
Smith was of course shook by the news, which is a part of a wider problem that goes beyond the very narrow avenues for success that trans women are allowed access to.
"I'm not related to Koko bloodwise, I didn't know her before the film. But I've had family members pass and I didn't cry for them as much as I cried for Koko and just such a … one of the hardest things to process. Besides her being an amazingly beautiful person, beautiful energy and I hate when people say that after someone passed but in this case it really was the truth. Why? Why? But also in me asking why that's my humanness doubting what needed to happen and what was going to happen regardless of if I was in her life at all. The good thing from this is that I was able to capture her and prove that she actually existed — this beautiful person lived here and she's a trans woman and she's just a magnificent spirit…"
The film offers proof of trans women's lives' uniqueness and it is shocking and shameful that real life has other plans for many trans women, which is exactly what the women rail against in their many incisive and unscripted monologues.
Smith's boyfriend Dustin, who is cisgender, responded to Koko's murder by making a heartfelt Instagram post on the transphobia within the Black male community and emphasized the importance of men speaking up and supporting trans women publicly.
It's heartening to see a masculine-presenting lesbian — Lena Waithe — get wholeheartedly behind the film as executive producer. "Lena is the shit," smiles Smith. She was enthusiastic about the project from the very beginning, four years ago, when she saw some early visuals by Smith. "She lost her mind, she loved it," says Smith. "I'm obsessed, I wanna see more," was Waithe's reaction, and Smith was then inspired to keep filming, finish it, and get the doc all the way to the Sundance Film Festival, after which Waithe "moved immediately" to help get the film to wider audiences.
One of the best films to come out of our community this year, it is highly recommended — and yet it almost didn't happen except for the dream of a trans woman, a sister, doing it for herself.
Before starting the project, Smith had reached out to five directors asking if they would help and they all said no. So she went out and bought a camera, a good lens, and filmed it herself. "No assistant, no lighting person, no editor. Just the vision of a truth."
Kokomo City will be released in theaters on July 28, 2023.