Support queer cannabis companies this Summer!
With cannabis products flooding the market, wouldn't it be nice to put your money in the hands of a queer-owned-and-operated or LGBTQ-friendly cannabis company? Here are some we can recommend, and they are giving back to us this Pride season!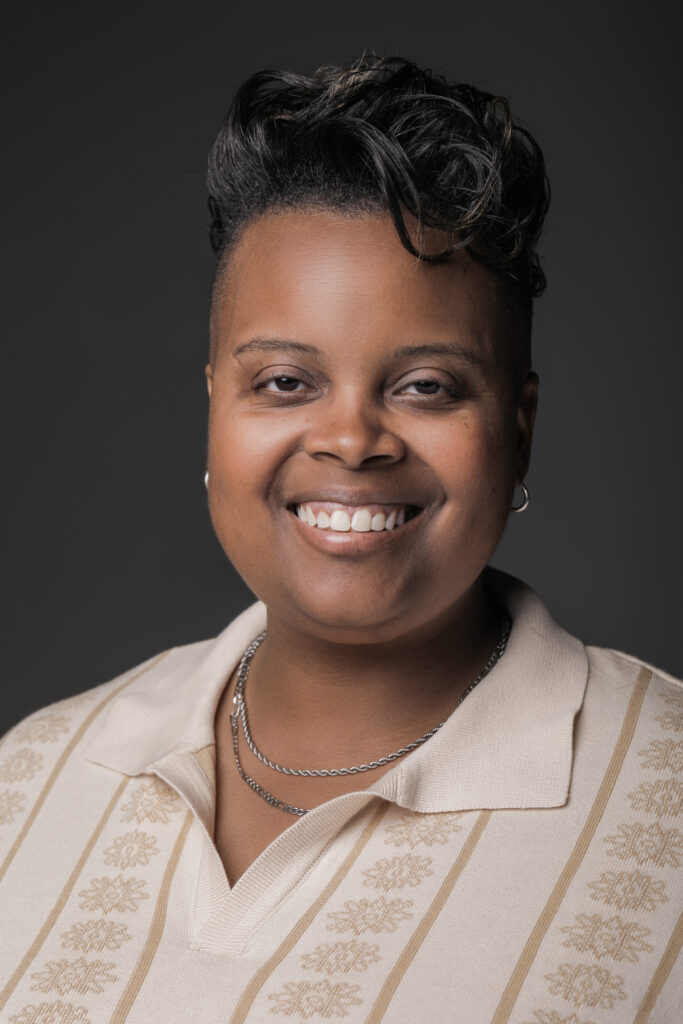 Supernova Women
Amber E. Senter is the CEO of MAKR House, an experiential cannabis lifestyle company building inclusive supply chains to ensure participation from underrepresented groups. Brands under MAKR House distribution include Disco Jays. Amber is also Chairman and Executive Director of non-profit organization Supernova Women, dedicated to creating opportunities for Black and Brown people in the cannabis industry. Senter's work has been acknowledged by Forbes, Black Enterprise, High Times, and more!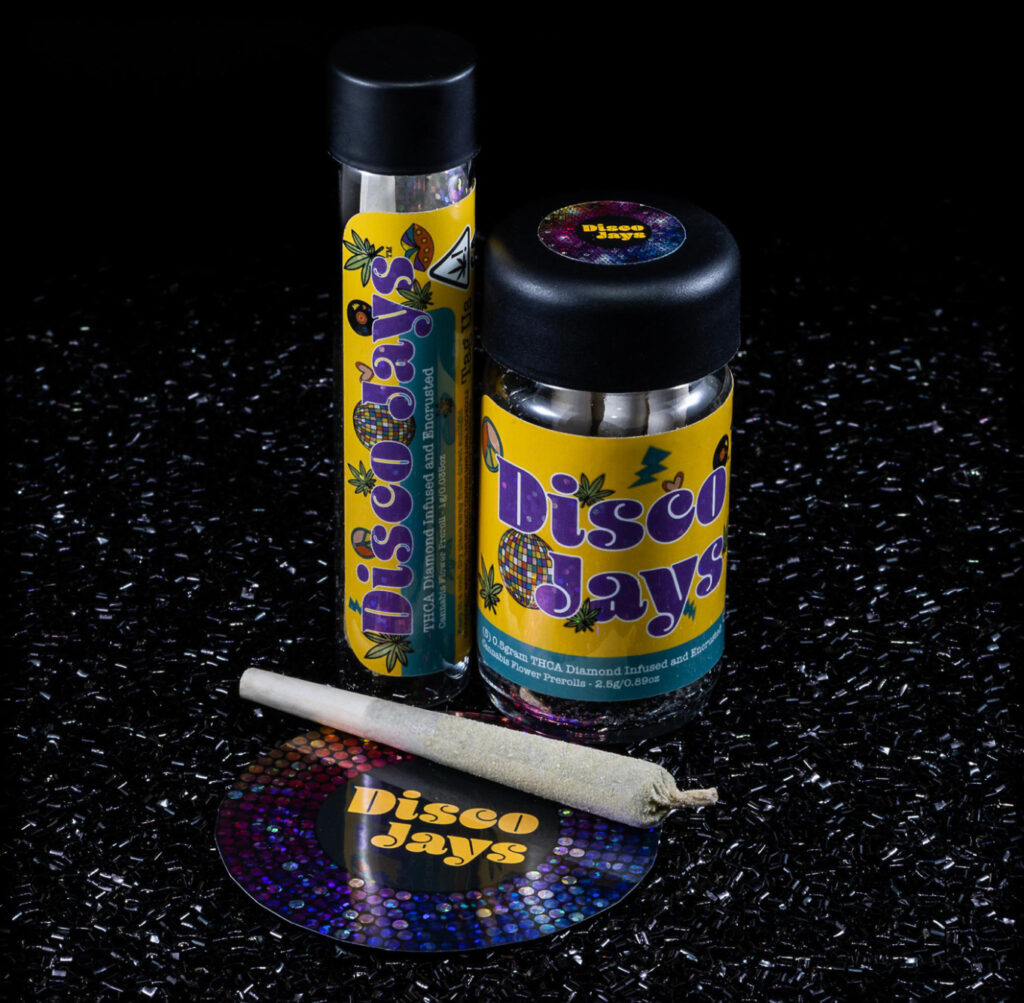 Disco Jays
Disco Jays are rolled with hash-infused indoor-grown cannabis flower and coated with THCA diamonds to pack a potent punch, an uplifting effect, and a beautiful shiny shimmer on the exterior. Available in single 1 gram and 5-0.5gram packs, Disco Jays are perfect for solo smoking or sharing at a party. Tap into that gay disco euphoria that got us through times of discrimination! Led by Amber Senter (2022 Forbes 42.0 List entrepreneur), Disco Jays is proudly Black, Woman, Veteran, and LGBTQ-owned company that operates in an inclusive supply chain.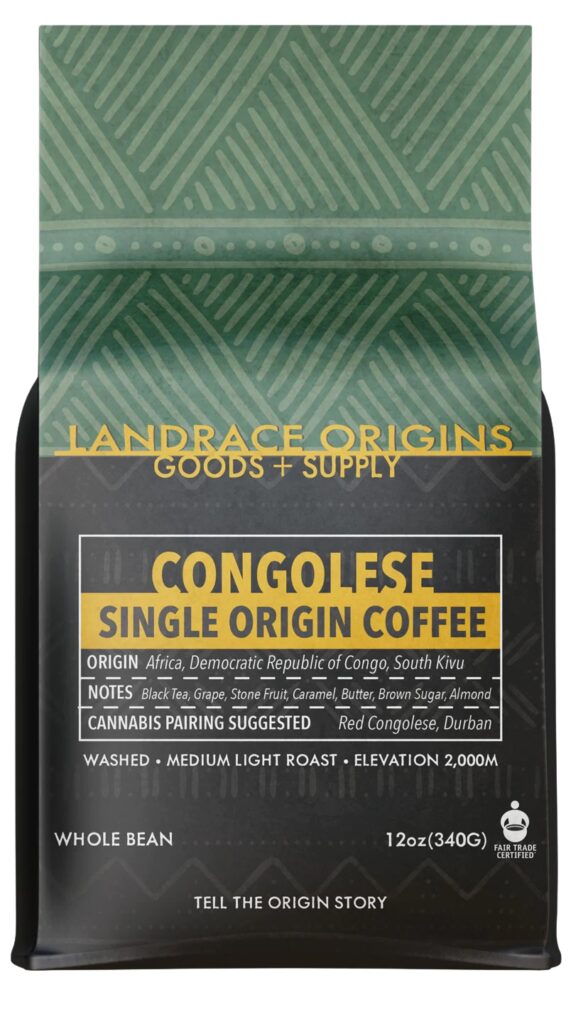 Landrace Origins
Landrace Origins is the first specialty coffee brand and coffee club that encourages customers to pair their favorite brew with their preferred cannabis, matching tasting notes of roasted coffee beans to full cannabis flower. Landrace offers five whole bean roasts, including three single origin and two blend roasts, ethically sourced from small farmers in Africa in partnership with Rebuild Women's Hope. We tried the medium light roast Congolese Single Origin Coffee with its delicious, mouthwatering aromas of caramel, butter and brown sugar. These coffee beans have been ethically sourced from farmers of the Democratic Republic of Congo and the suggested cannabis pairing for this coffee is Red Congolese, Durban.
Landrace Origins is the first brand backed by Oakland-based company MAKR House and Amber Senter, and it proudly operates in an inclusive supply chain and is a Black, Woman, Veteran, and LGBTQ-owned company. And if you are a regular coffee drinker, consider joining Landrace Origins Coffee Club with a choice of weekly, bi-weekly, monthly, and bi-monthly subscriptions. The "perks" of the club include 5% off your coffee purchases, gifts, giveaways and special offers, and if you live in California and you are 21+ you get access to invite-only Landrace Origins coffee and cannabis pairing events.
---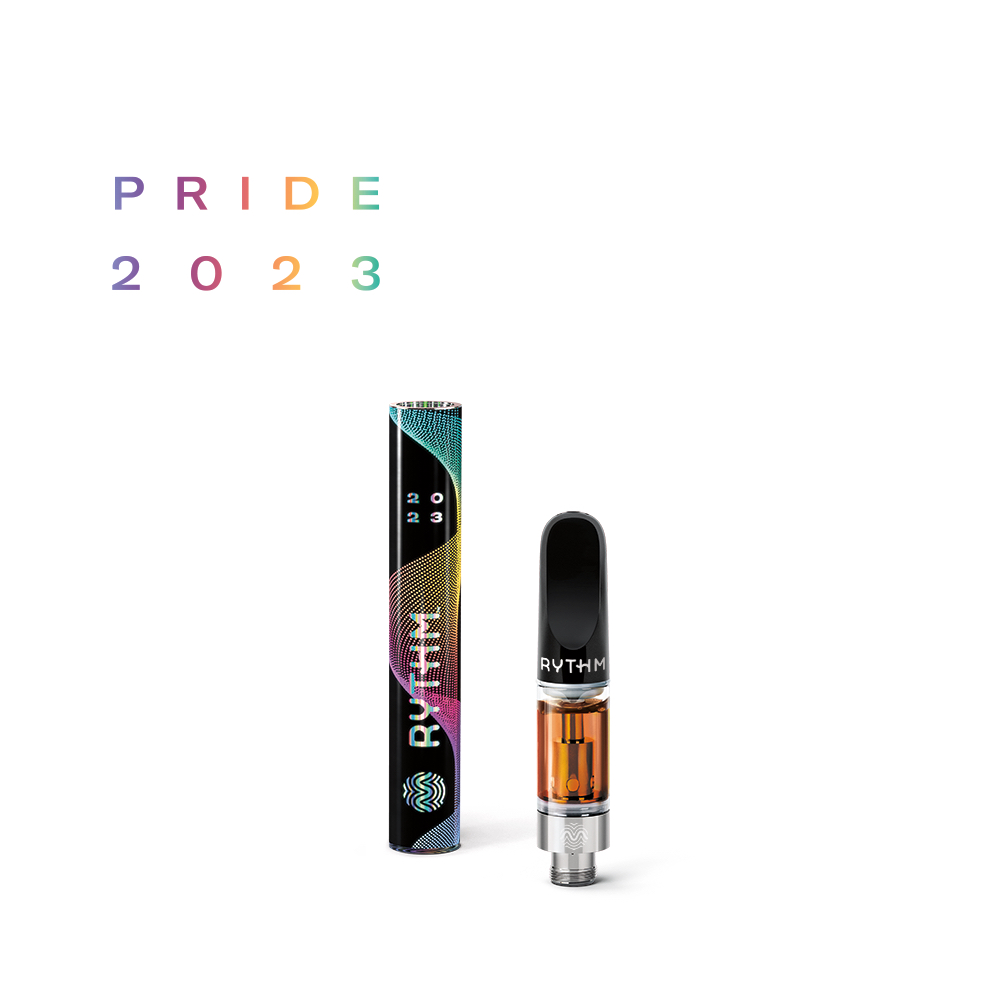 Cannabis companies' PRIDE Month initiatives
RYTHM celebrates full spectrum love and the LGBTQIA+ community by partnering with nine local grassroots LGBTQIA+ organizations across markets and donating unrestricted funds. Organizations include New Haven Pride Center (CT), Equality Florida (FL), Brave Space Alliance (IL), Boston Lesbigay Urban Foundation (MA), FreeState Justice (MD), Garden State Equality (NJ), Black, Out, and Proud (OH), Galaei (PA), and Henderson Equality Center (NV). Additionally, for PRIDE month RYTHM is releasing a limited-edition vape battery featuring a modernized version of the Pride flag, and in select markets Strainbow vape cartridges (MA, PA, MD NJ, OH, CT).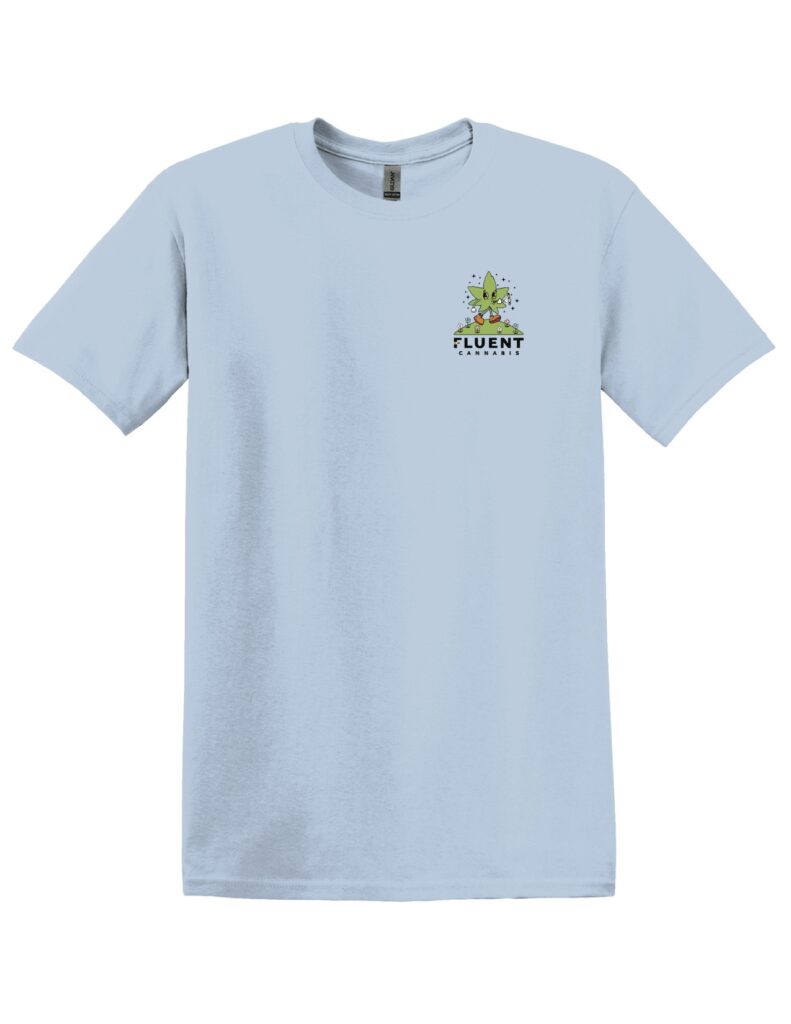 Curaleaf will be donating to OnePULSE Foundation again, which was established to create a sanctuary of hope following the tragic day at Pulse nightclub in 2016. 2023 marks the third year in a row that Curaleaf dispensary locations across the country will be spearheading this initiative. The company is very pleased to share that in 2021 they were able to raise $150,000, and in 2022, surpassed that amount by raising over $175,000 for the foundation. Curaleaf is excited to continue to amplify their commitment to the LGBTQIA+ community.
FLUENT will be running various promotions and storewide celebrations in June, where there will be sales on flower, vapes, and edible gels. Along with these promotions, the Limited Edition Pride T-Shirt (left) will be available state-wide.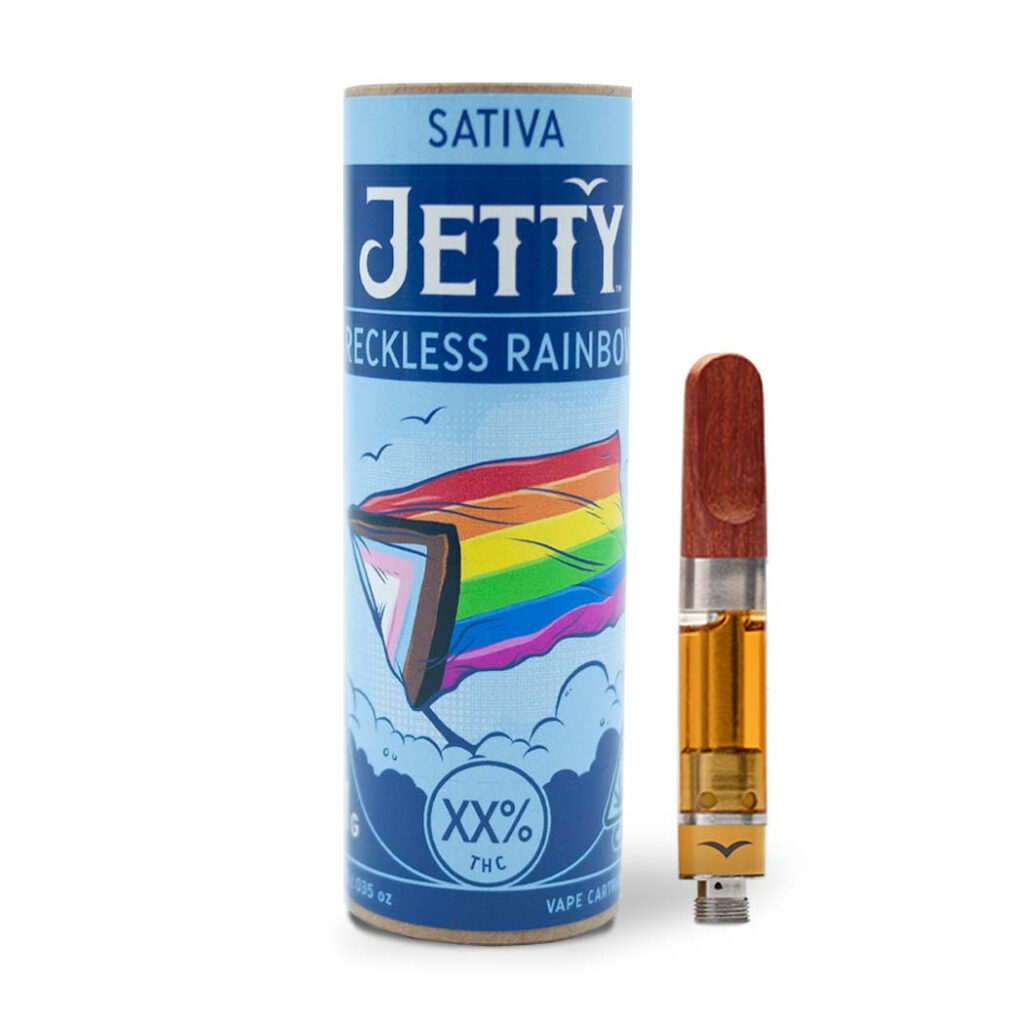 Jetty Extracts is donating, for the third year, 10% of proceeds from Reckless Rainbow to Equality California. Their mission is to bring the voices of LGBTQ+ people and allies to institutions of power in California and across the United States, striving to create a healthy, just, and fully equal world for all LGBTQ+ people.
---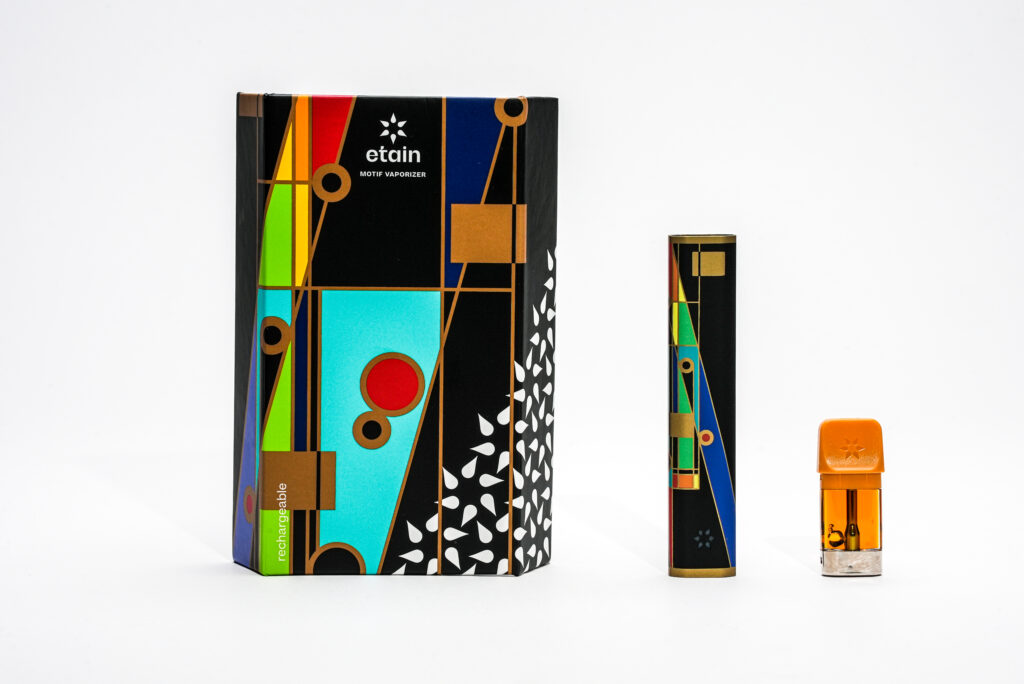 Etain, New York City's first women-owned medical cannabis dispensary, celebrates Pride month and the LGBTQ+ community by launching the 2nd edition of the Pride Battery for the Motif Magnetic Vape Pen. Etain's in-house designer created a sleek and minimalist interpretation by incorporating the colors of the LGBTQ+ flag in an abstract pattern reflecting off intricate gold Art Deco architecture highlights. The Motif Magnetic Vape Pen by Etain is a rechargeable pen that combines the benefits of additive-free, terpene-rich oil with the precision of draw-activated dosing – all made refreshingly simple by a threadless, magnetic cartridge. Etain will again support Callen-Lorde by donating $5 of the sale of each Pride Battery to the organization. Callen-Lorde is the global leader in LGBTQ health care. Since the days of Stonewall, Callen-Lorde has been transforming lives in LGBTQ communities through excellent comprehensive care, provided free of judgment and regardless of ability to pay.