Support Rainbow Railroad on Human Rights Day
This year, Human Rights Day is December 10, and focuses on the theme of Dignity, Freedom, and Justice for All and Rainbow Railroad is urging you to take action. 
With its 75th anniversary coming up this Saturday, support Rainbow Railroad's Stories of Hope campaign. The campaign highlights stories of triumph, impact and support to shed light on the work Rainbow Railroad does every day to support/resettle LGBTQI+ people across the world.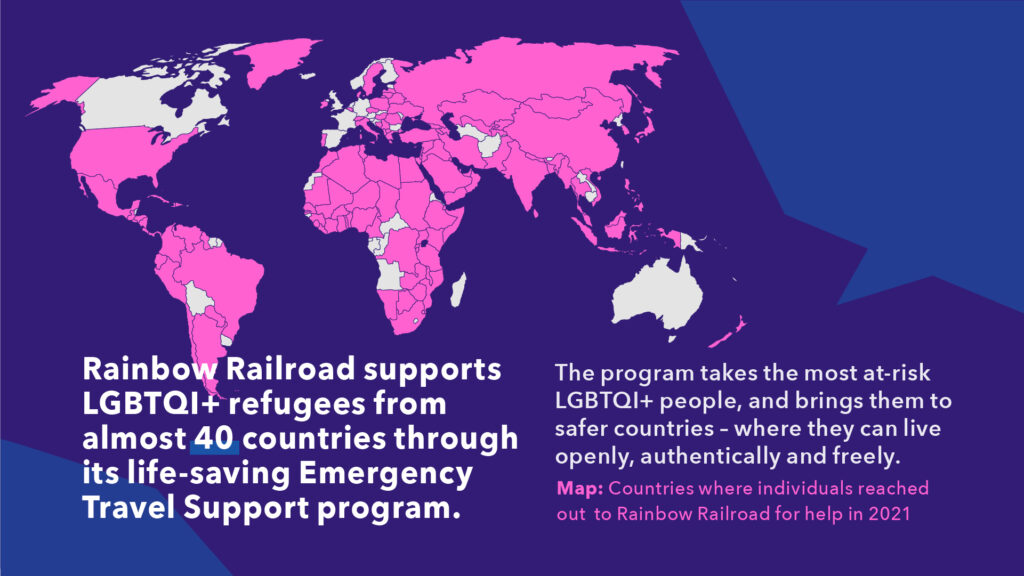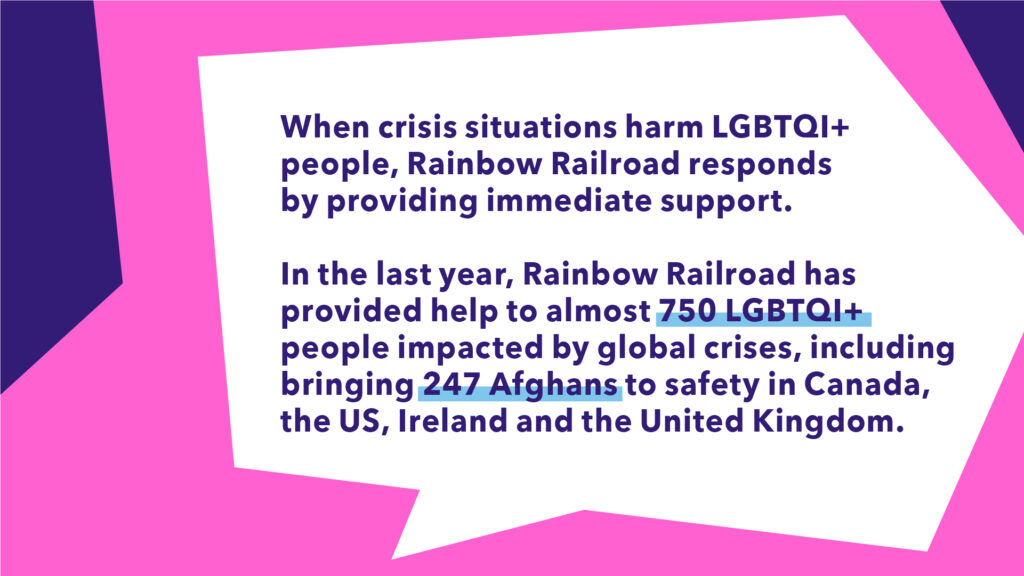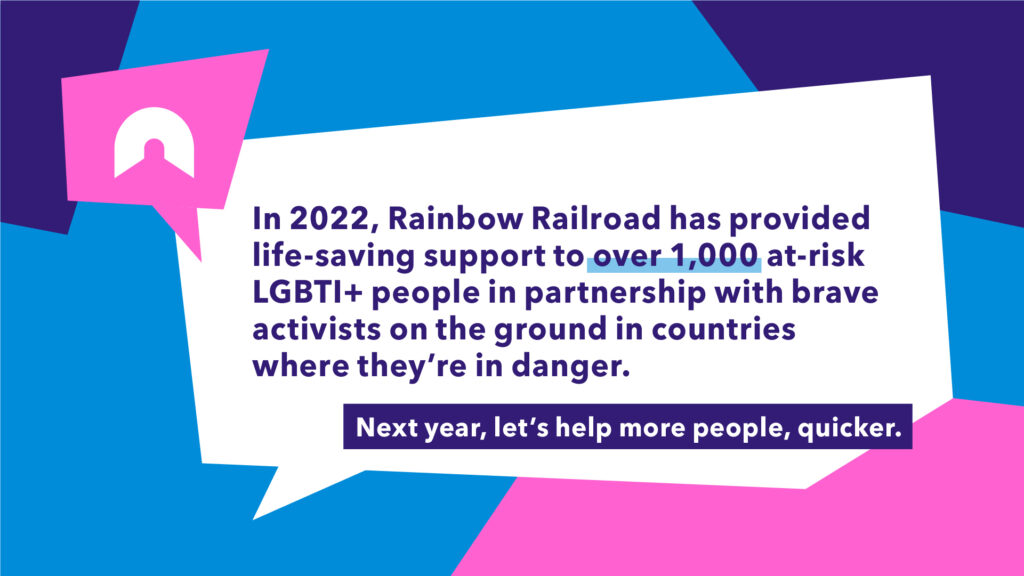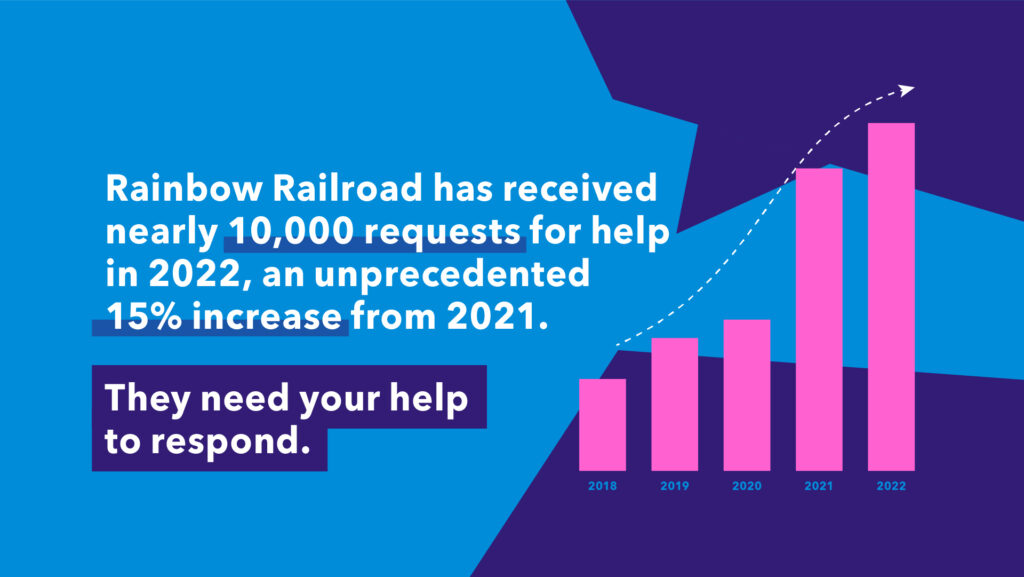 Rainbow Railroad helps LGBTQI+ people escape state-sponsored violence internationally.
Rainbow Railroad needs more support than ever this year as they have received nearly 10,000 requests for help in 2022 (which is up 15% from 2021). This season, the activists at Rainbow Railroad are urging people to take action.