Sweet, sexy, celebratory women-made Pride gifts
It's Pride season, and every company out there is pledging their rainbow allegiance so you will open your wallet! But we have some products made proudly by and for queer women, perfect for your Pride vibe.
CTOAN Co is a handmade candle business founded by Jodyann Morgan, a queer Black woman living in Wisconsin with her wife, Chaya Milchtein.
"While I never considered myself particularly creative, when I started making candles in my kitchen I found a joy that I wasn't expecting," she says. Jodyann creates candles that are more than just candles: they represent fat, queer, Black, trans, and other identities in our community.
Jodyann creates lovingly hand poured candles in rainbow and trans colored wax. The shape of the candles are body-positive and artistic. In celebration of Pride, Jodyann has brought back her wildly popular rainbow layered candles, and introducing a light blue candle with hand painted pink and white flowers to celebrate the transgender community. This design was created with intention, so that anyone, out or not, trans or ally, can display it in their home without outing themselves, while being proud at the same time.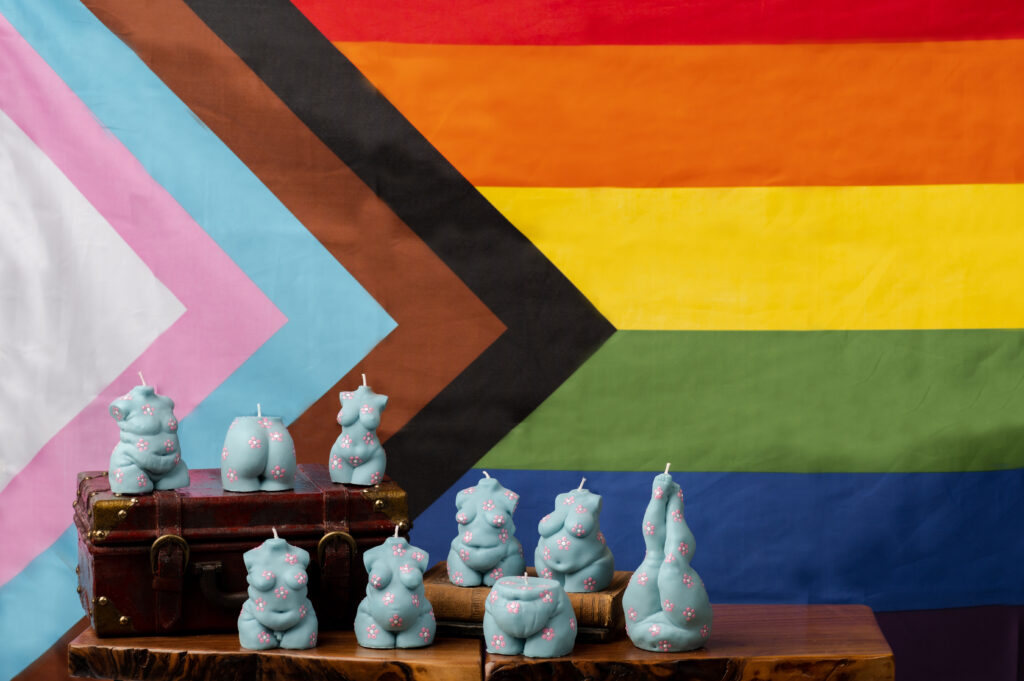 The candles are scented and smell wonderful, with each scent chosen to celebrate the LGBTQ community:
Leather & Lavender Zaddy (leather and lavender)
Something Fruity (dragonfruit, berries, and peach)
We Deserve Our Roses (rose)
Plus, each purchase gives back. Since starting her business in November 2021, Jodyann has donated nearly $6,000 to non-profits and mutual aid funds benefiting her community.
This Pride, $2 from every Pride candle sold will be donated to Point of Pride, an organization dedicated to providing direct financial assistance to transgender people who cannot afford transition-related care. This includes funding HRT, gender affirming surgeries, hair removal, as well as binders and shapewear.
Photos: McKenna Patterson Photography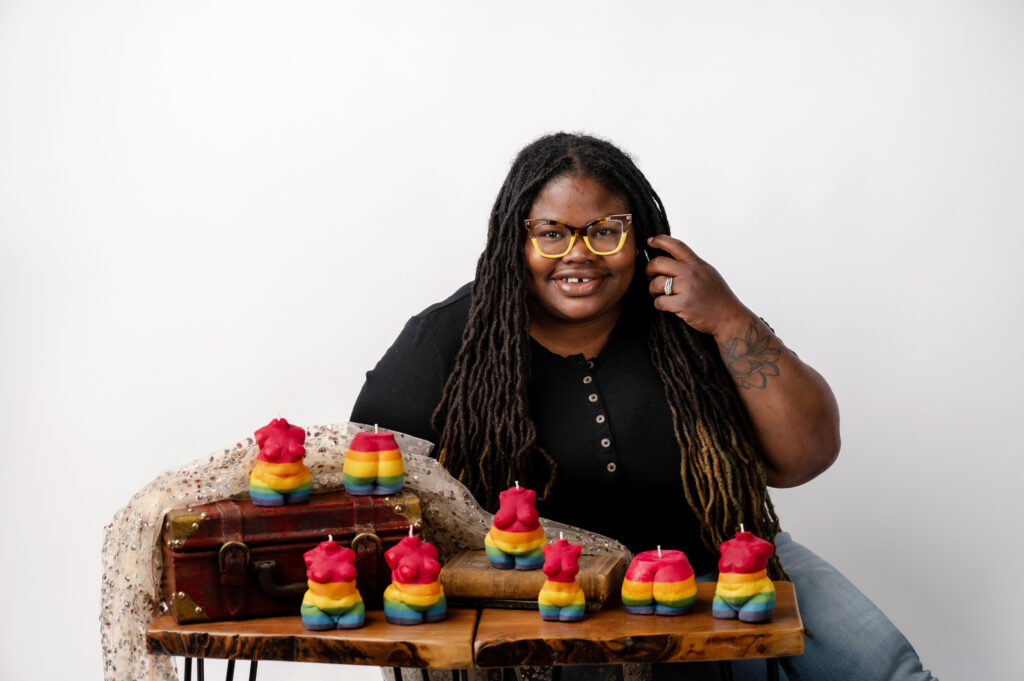 The limited time collection is available to purchase now until June 30th on ctoanco.com.
CTOAN Co is a Black, queer owned candle company based in Milwaukee, WI. Founded by Jodyann Morgan in November of 2021, it quickly became an internet sensation, with many prominent plus size, Black, and LGBT influencers sharing the candles on their platform. Best known for gender free body sculpture candles that are size fat, CTOAN also occasionally offers tealights, mini fat body wax melts and luxurious jarred candles. CTOAN prides itself in giving back to the community with a portion of sales from every collection donated to various causes. www.ctoanco.com
---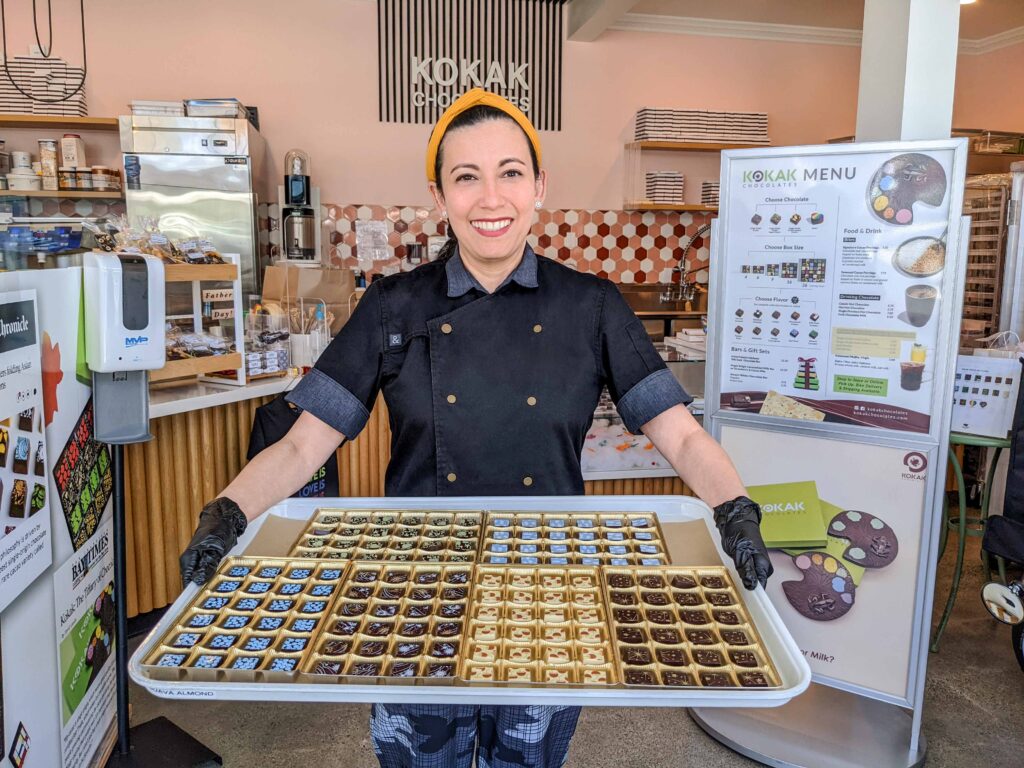 The Castro's beloved artisanal chocolate brand, Kokak Chocolates, has unveiled multiple collections timed for Pride Month, the shop's third anniversary, and expands with a first-time pastry program. Handcrafted and sourced with the rare cacao variety Arriba Nacional, Kokak Chocolates' newest collections include a Rainbow Love Truffle Collection ($37.95), Say It Louder Pride Collection ($51.95), and Assorted Pastry Box ($30) available for in-store, pick-up or delivery through June 30.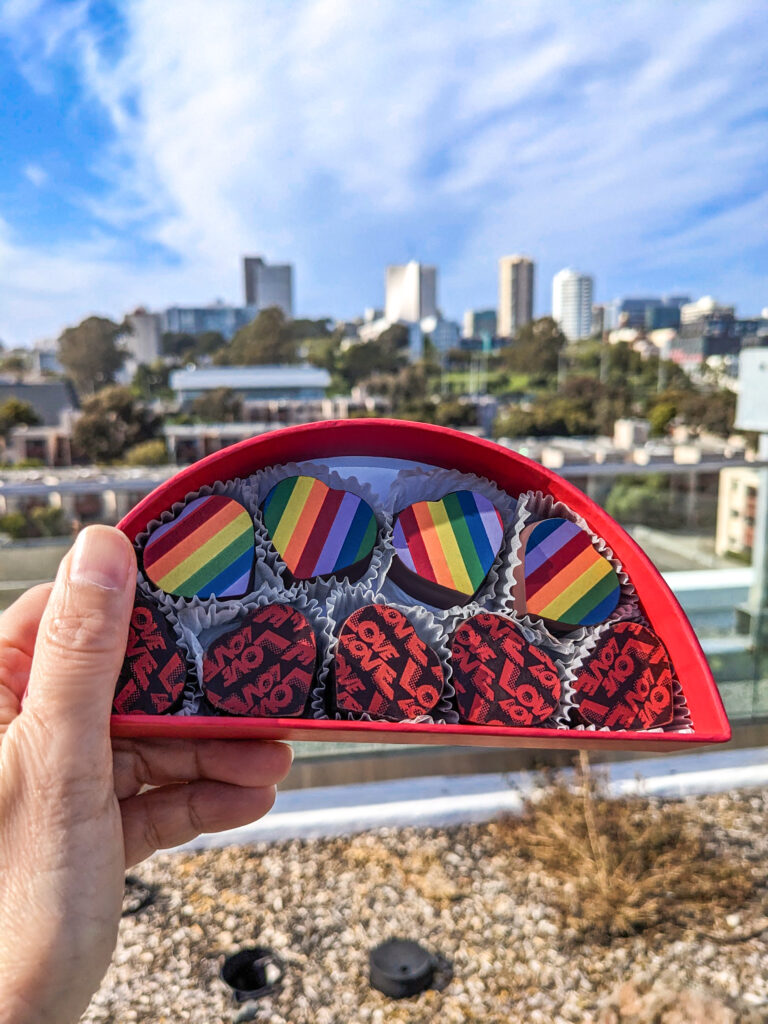 "We are embracing change, growth, and acceptance as our team celebrates three years in business. This anniversary is a humbling reminder that chocolates are a meaningful medium to share messages with loved ones and even to themselves," says Carol Gancia, founder and head chocolatier of Kokak Chocolates.
"Our chocolate bars and truffles are tied to sentiments that say 'I love you,' 'I accept you for just the way you are,' 'I'm sorry,' 'I miss you,' and 'I'm proud of you.' We want to continue to amplify conversations with our customers by sharing artisanal chocolates for each season of their lives."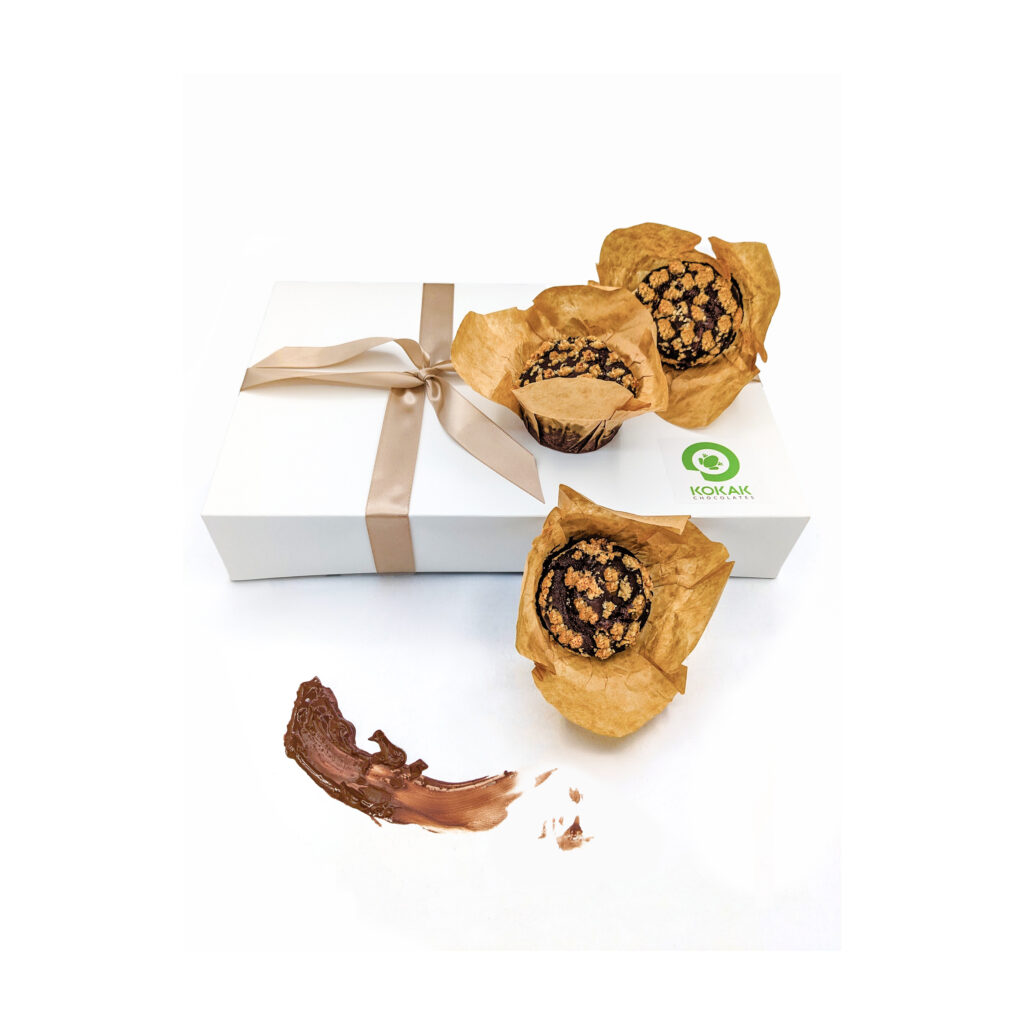 Gancia reflected on the many pivotal moments that were essential to Kokak Chocolates' success. Since 2020, she's developed more than 50 truffle recipe flavors and 40 collections. Now entering the brand's third year, Gancia is proud to introduce a pastry program designed to attract more customers to the 740-square-foot shop where it all began. To this day, the shop is where Gancia hosts all chocolate production (up to 8,500 chocolate truffles per week in the busy season).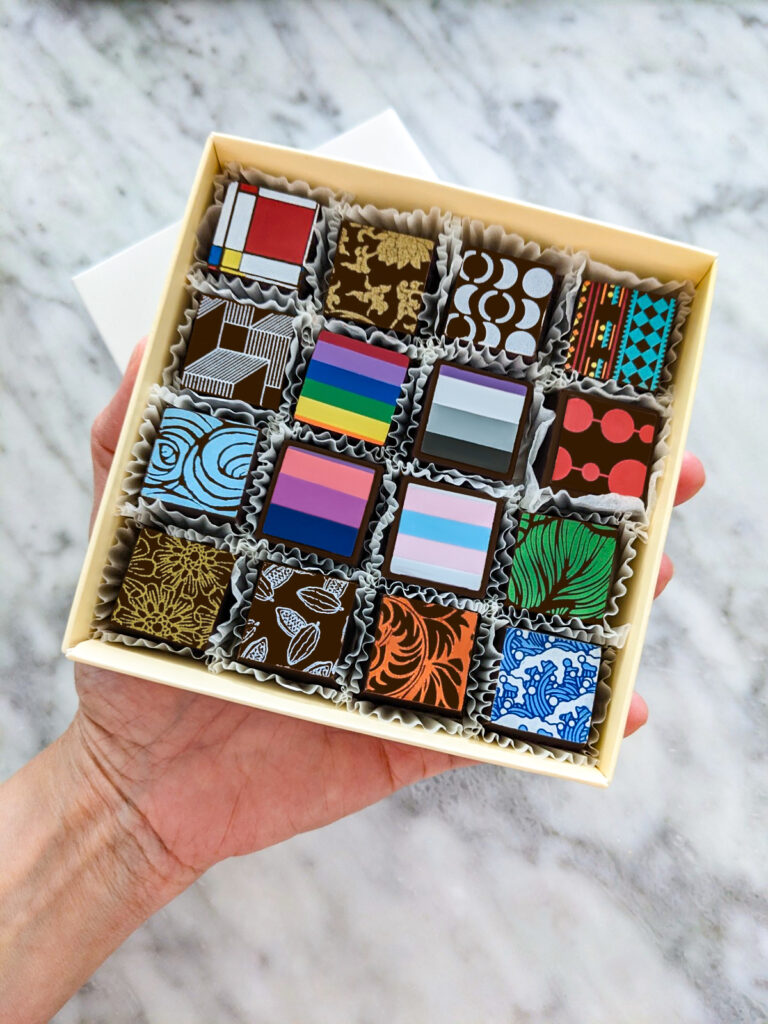 New collections include:
Order online for shipping within the continental U.S., visit in-store or local delivery within San Francisco. Each box can be customized with a personalized note card and ribbon. Kokak Chocolates is located at 3901 18th Street in San Francisco and is open Tuesday – Sunday (11:30am-6pm).
For more information, visit www.kokakchocolates.com, call 415.757.0409, or follow on Instagram and Facebook.
---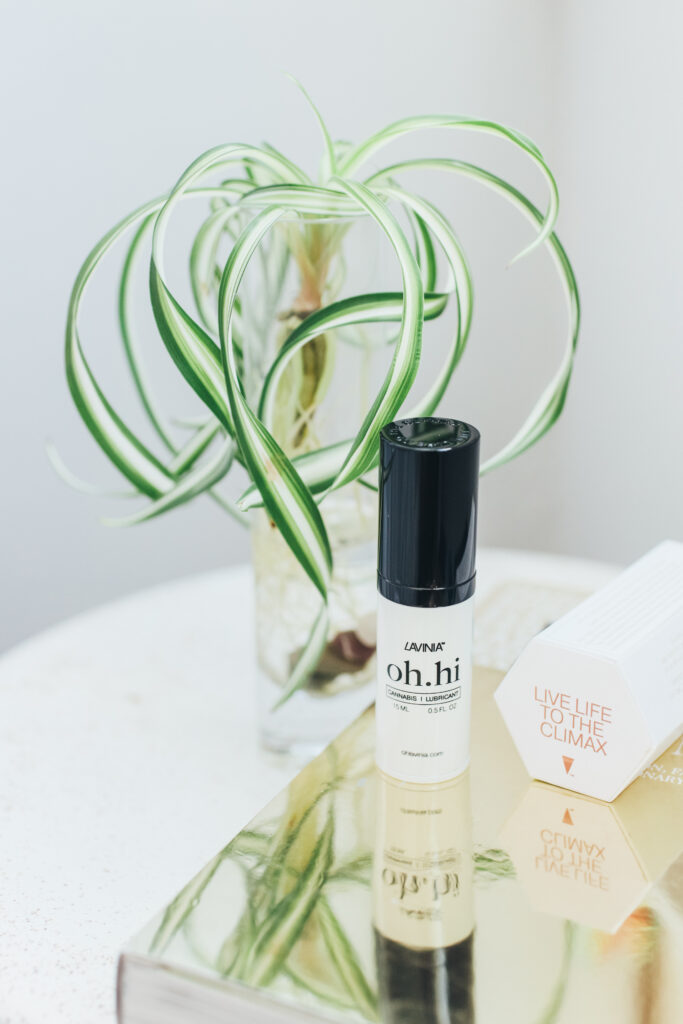 Get your sexy on this Pride with this plant-powered, woman-created pleasure potion: Lavinia's cannabis powered lubricant oh.hi. By harnessing the power of THC/CBD, oh.hi can bring double the orgasms compared to standard water-based lube. Most of us don't know what the chemicals are in commercial lubricants and this can be problematic for women-identified people, vegans, and environmentally-minded folks. oh.hi stands out as a product of choice because it uses the cannabis plant as the active ingredient — a vasodilator, meaning that it increases the blood flow wherever it is applied on the body. For repeated and powerful orgasms use 1-4 pumps, apply to the desired region of the body, wait 15-30 minutes for oh.hi to take maximum effect, enjoy, and rinse afterwards with soap and water.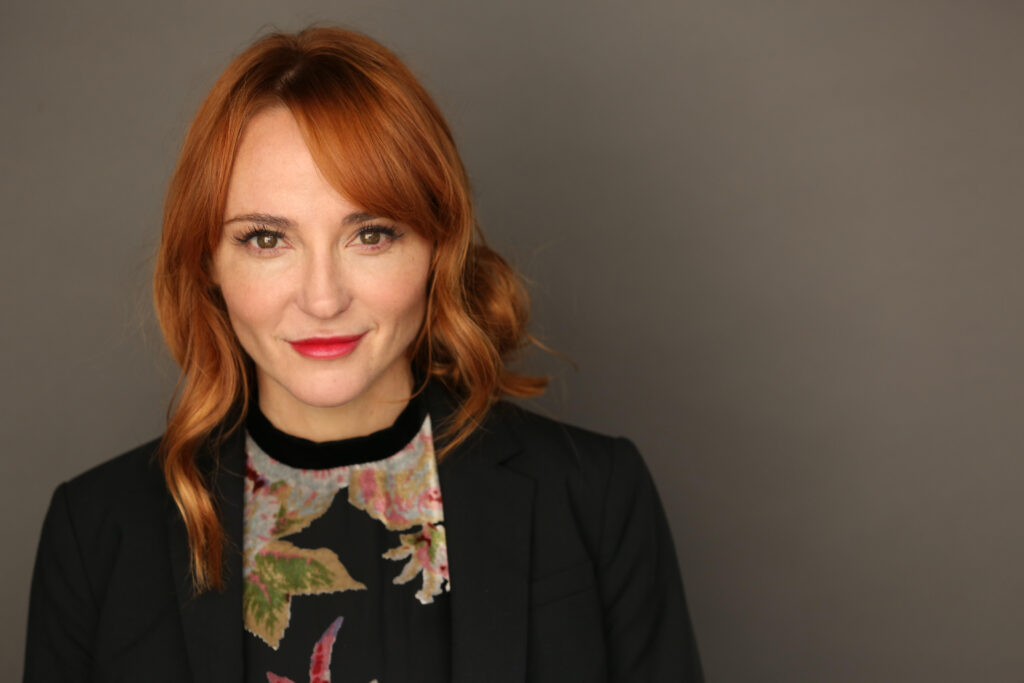 Plus, the carrier lubricant is silicone, vegan, and condom compatible lube. No matter how you identify, this is a safe and sustainable choice for you and your partner. And best of all, Lavinia is a woman-powered company that is more than a product: It's the brainchild of Katie Enright, who intends Lavinia products to foster a community committed to sexual empowerment, education, and wellness.
Due to federal laws surrounding cannabis, Lavinia products are only available for purchase in California. Follow on Instagram to stay up to date on the latest news because this may change. And if you're visiting California, now you have the perfect souvenir! Because Lavinia's oh.hi, is exclusively sold in dispensaries across California and is is demand, it's a good idea to contact your dispensary before going in to ensure stock availability of oh.hi.