Symphony Space presents Billy Porter in 'Unprotected'
The Award-winning Billy Porter will read from and discuss his acclaimed new  autobiography on November 3.
The New York City-Based institution that presents celebrated artists in unforgettable one-night-only events is welcoming audiences back with a new season.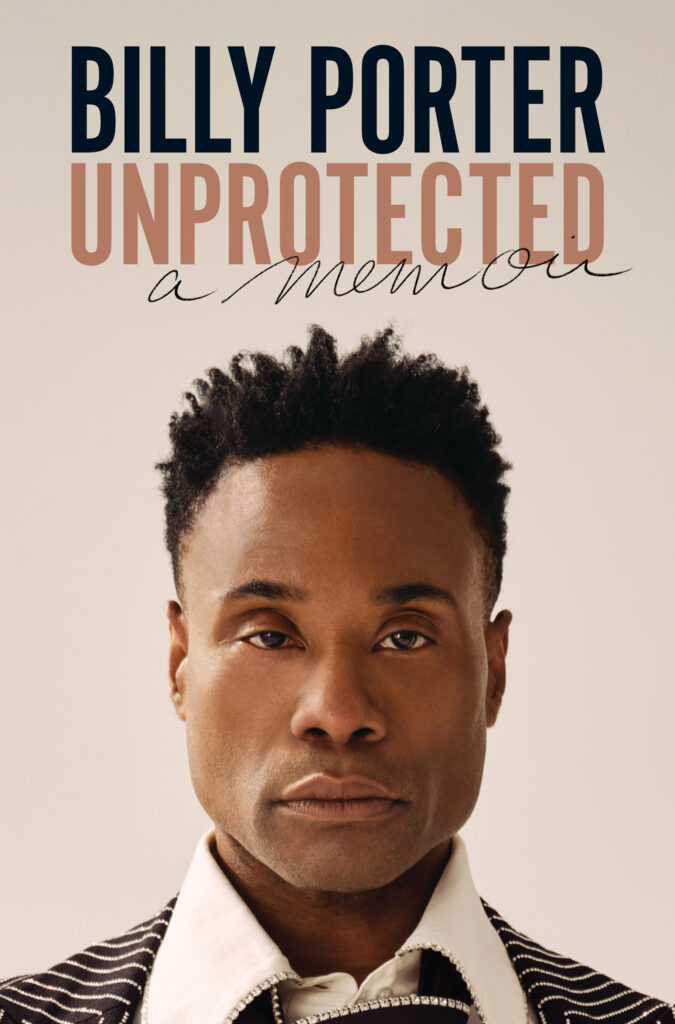 In a review of Billy Porter's Unprotected, The New York Times wrote, "Porter has built a career on blending theater excellence, gospel grandiosity and reading-for-filth realness, all through the astonishing instrument of his voice. This combination is vividly translated in Porter's new memoir, Unprotected, which recounts his lifelong struggle to heal the deep wounds buried under the sheen of his charismatic presence. Porter's voice on the page aptly matches his go-for-broke vocal instrument. He holds little back, never shying from raw emotionality, but avoiding histrionics."
Porter will read from his memoir in this special event on November 3 at 8pm. This event was previously scheduled on October 19. All tickets purchased for this earlier date will be valid for this event.
"There is only one Billy Porter. He is blazing a trail where none existed. Whether you noticed the brilliant blaze early (for me, it was his brilliant 2005 live album, At the Corner of Broadway and Soul) or his transcendent portrayal of Lola in Kinky Boots or the unforgettable Pray Tell on Pose, once you see the light, there's no going back. And it turns out his voice rings just as true on the page as it does on the stage. How lucky we are to witness it in our time," said Lin-Manuel Miranda.
As a special bonus, tickets come with a copy of Unprotected. Live stream tickets include $6 shipping and a copy of Unprotected.
Symphony Space has announced the 2021 – 2022 season, including the following:
Selected Shorts Events with Krystina Alabado, Kathleen Chalfant, Hugh Dancy, Claire Danes, Peter Francis James, and Santino Fontana (October 6); Jesmyn Ward (October 20); Claire Messud & James Wood (November 9); Mike Birbiglia & J. Hope Stein (December 8); Alison Stewart (February 16, 2022); and More
Intimate Thalia Book Club Events with Authors Including John Lithgow, with Matthew Rhys (October 8); Kirstin Valdez Quade, with Brit Bennett (October 25); Elizabeth Strout, with Alexander Chee (October 28); Kal Penn (November 2); Sarah Ruhl, with Cynthia Nixon (November 10); Amor Towles (December 7), Colson Whitehead, with ZZ Packer (December 14); and Gish Jen (February 23, 2022)
Special Literary Events including Billy Porter (November 3) and Wajahat Ali, with Min Jin Lee (January 25, 2022)
Revelry Concerts by Cillian Vallely and Kevin Crawford (October 29), Mile Twelve (November 11), Lollise (December 9), Cumbia River Band (January 21, 2022), and Alea (March 17, 2022)
An Evening of Stories, Songs, and Drawings with Roz Chast, Patricia Marx, Suzzy Roche, Lucy Wainwright Roche, and Meg Wolitzer (March 22, 2022)
Wall to Wall Selected Shorts, the First-Ever Literature-Based Wall to Wall Event, Combining Two Beloved Signature Symphony Space Programs (March 26, 2022)
Residencies with Acclaimed Musicians Ravi Coltrane (February 3-5, 2022), Meshell Ndegeocello (February 24-26, 2022), and Dom Flemons (April 28-30, 2022)
Symphony Space's 50th Wall to Wall Celebration with Wall to Wall Quincy Jones, a Marathon Tribute (May 14, 2022)
Bloomsday on Broadway, Marking the Centenary of James Joyce's Ulysses with a World-Premiere Production Commissioned from Elevator Repair Service (June 16, 2022)
Tickets and info here.