Take a listen to this queer electronic pop duo
Summer isn't over yet, get more queer tracks onto your playlist, including Brooklyn-based duo FIIZ. We are loving their electropop sounds!
A portmanteau of its two musicians — Fiona and Isabelle — FIIZ delivers a new track for your playlist: "Lungs" is about what it feels like to be with a woman for the first time and how overwhelming and powerful that love can feel. There's a feeling when you're with someone new that you will just continue to kiss them, and completely ignore the need to breathe. "From a joint perspective, we were really interested in creating a song that celebrated consent. There are so many love songs and lust songs out there but not a lot of them touch on the idea that there is a mutual communication about intimacy that comes with such ease and fun," FIIZ states.
FIIZ is the brainchild of two best friends and a quarantine experience together. Rejecting heteronormative labels and gender roles, their music is an expression of explicit emotions. Making 2023 the year of singles and an eventual EP, their latest releases usher in a more concentrated electronic-pop sound, mixing various vocal styles through the lens of hyper-pop and EDM.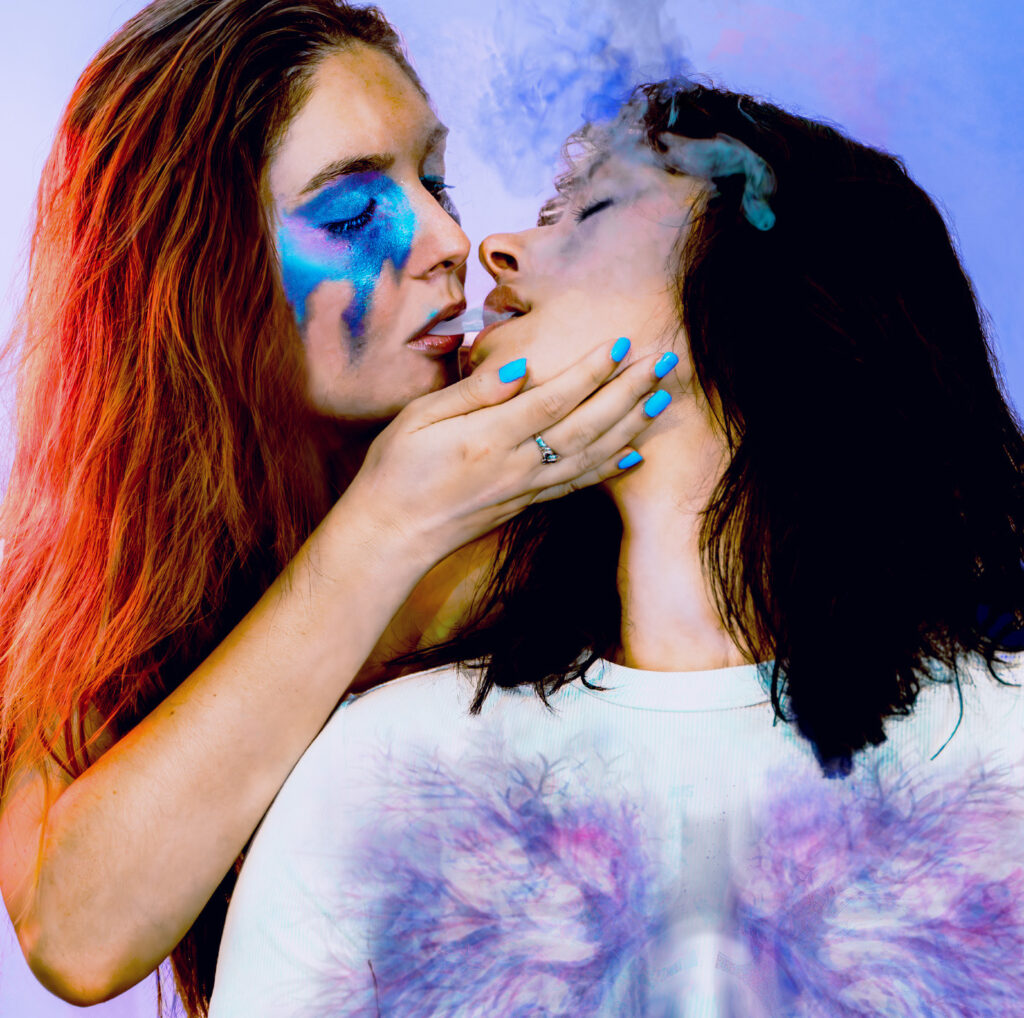 Hailing from the diverse and kinetic music scene of Brooklyn, New York, FIIZ is an electropop duo transforming the contemporary pop landscape with its genre-defying sound and empowering storytelling.
With their newest single, "Lungs," FIIZ weaves a poignant narrative of queer sensuality. Delving into the overwhelming and powerful feeling of a first-time intimate experience with a woman, the duo's vivid lyrics capture the heightened emotions and intensity of newfound desire. The duo strives to go beyond traditional pop themes and heteronormative narratives, skillfully creating a soundscape for representation and connection within their music.
The duo's music delves into their dual perspectives, resulting in rich, authentic narratives and a captivating blend of pulsating beats, ethereal synths, and immersive vocals that offer a unique take on electropop. Their recent musical explorations have seen a shift towards a more concentrated electronic-pop sound. By incorporating elements of hyperpop and EDM, FIIZ takes listeners on a journey through uncharted sonic territories, challenging norms, and pushing boundaries. Their work is produced by Sietse Fase, a producer from the Netherlands who was trained under the same tutelage as Martin Garrix.
Follow their musical journey on Instagram @FIIZmusic.