These were the best LGBTQ+ games of 2022
We have officially reached that time of year: a period where we sit and look back at all the excellent LGBTQ+ games we've played in 2022 and what made them so special in the first place. Editor-in-chief of Gayming Magazine, Aimee Hart gives us the rundown.
As per usual, the selection only gets harder and harder each and every year. Hell, even outside the realm of queer games, we've had a year where games have just been all-around excellent, from indie to triple-A. How can you decide? Even now, more and more great games are coming out and frankly? We don't have enough hands or time to play them all.
Even so, myself and Ty Galiz-Rowe have taken it upon ourselves to do the monumental work of listing just which LGBTQ+ games tickled our brain in the best way and why, if you haven't already, they deserve a place on your holiday gaming wish list. 
And if we missed any that you think deserves to be on our holiday gaming list, sound off in the comments below!
Gayming Magazine's Best LGBTQ+ Games Of 2022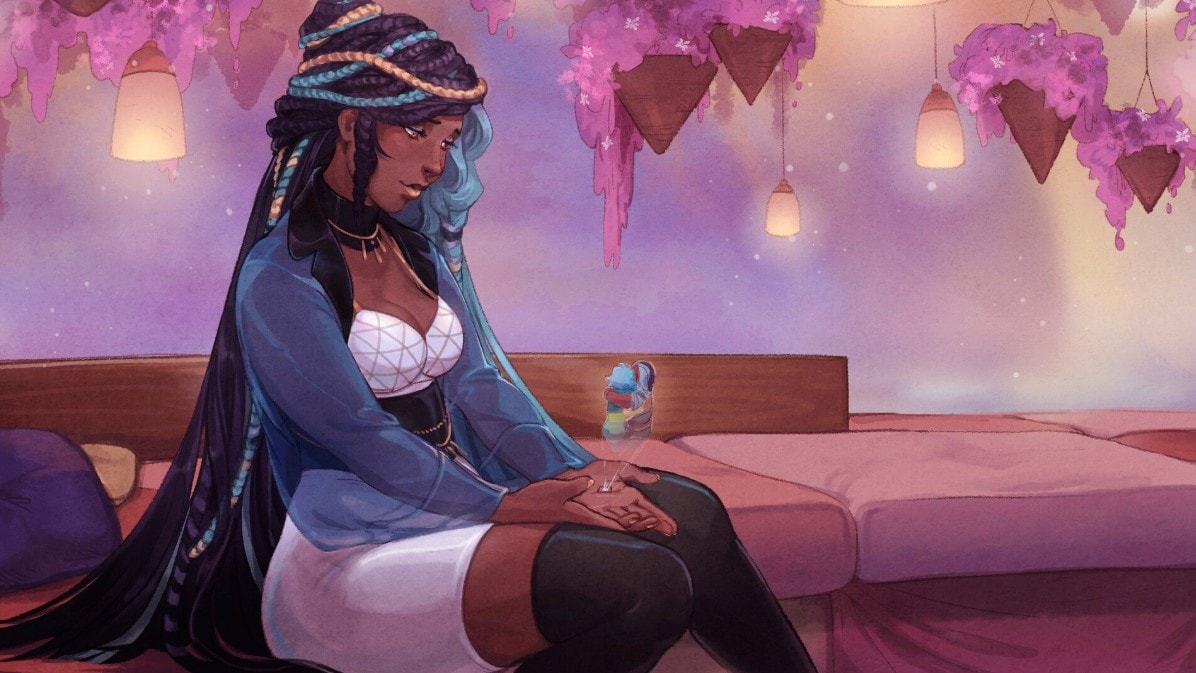 I Was A Teenage Exocolonist
There are some games that just come out and surprise you with just how bloody good they are. That's I Was A Teenage Exocolonist in a nutshell. Jokingly referred to as a 'blue hair and pronouns' game even by its own developers, this sci-fi narrative-focused epic has players experiencing what it's like to start again as a colony on a newly-discovered alien planet. Throughout this life simulator you'll experience normal things: your first crush, puberty, what you want to be when you grow up… All while having to deal with the fact that you may have crash landed on this planet, but that doesn't mean it (and its inhabitants) have to like it. In fact, would you like time travel, reincarnation and death alongside your happy, wholesome life? No? Too bad, that's exactly what I Was A Teenage Exocolonist offers. It's like eating cheese when you're lactose intolerant. Everything is so good, and yet oh so painful.
And if that doesn't convince you to play, then maybe the game including a dog-man and a hot cryptid will.
–Aimee Hart
---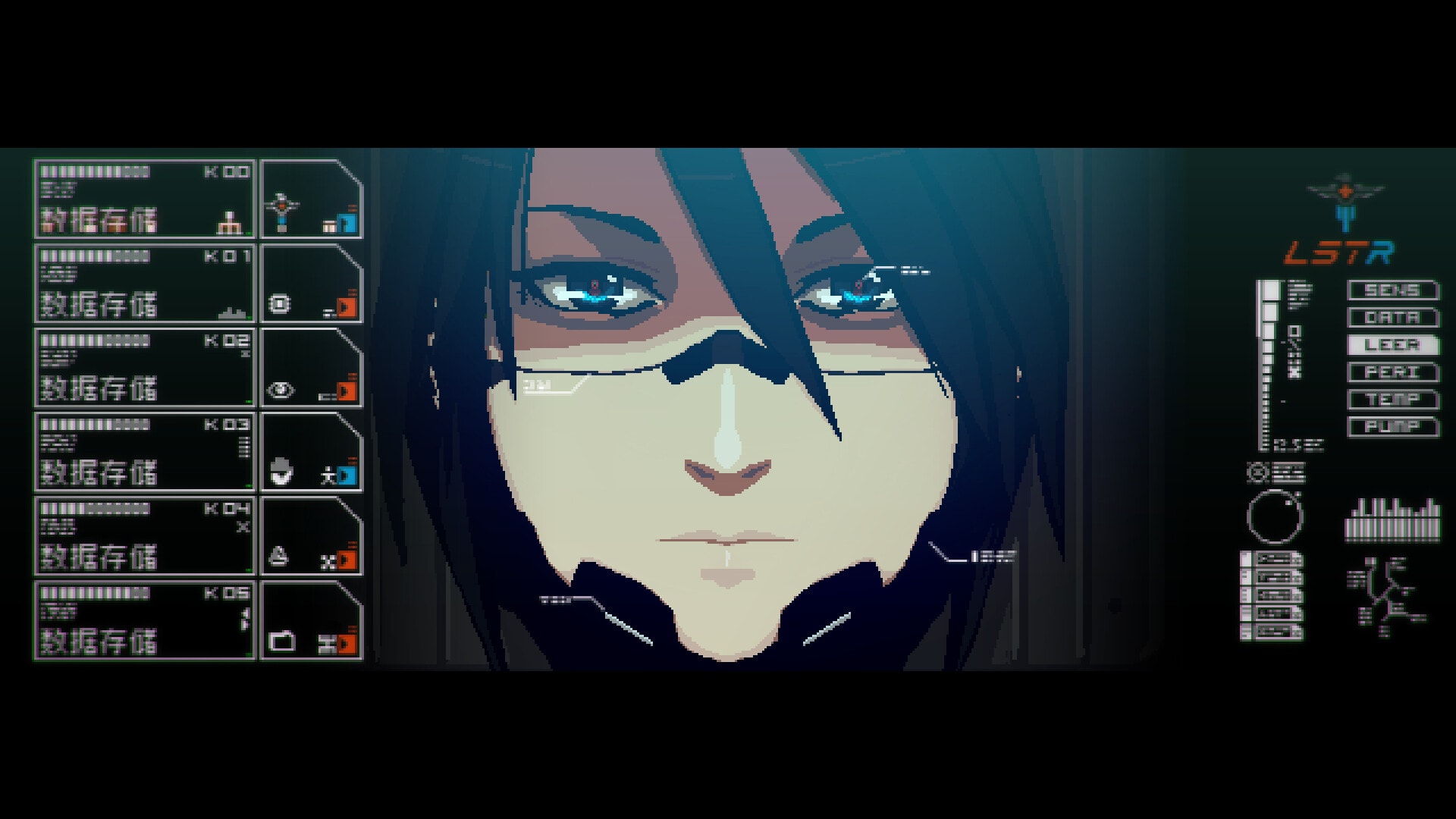 Signalis
Signalis is an artful game, balancing admiration for and reference to PlayStation 1 era horror with a unique story that fully embodies queerness (though I can't say much more without getting into spoiler territory). It combines body horror, love, friendship, and late stage capitalism to create a world that feels dynamic and alive, even as it's being consumed by slowly inching, dreadful flesh.
– Ty Galiz-Rowe
---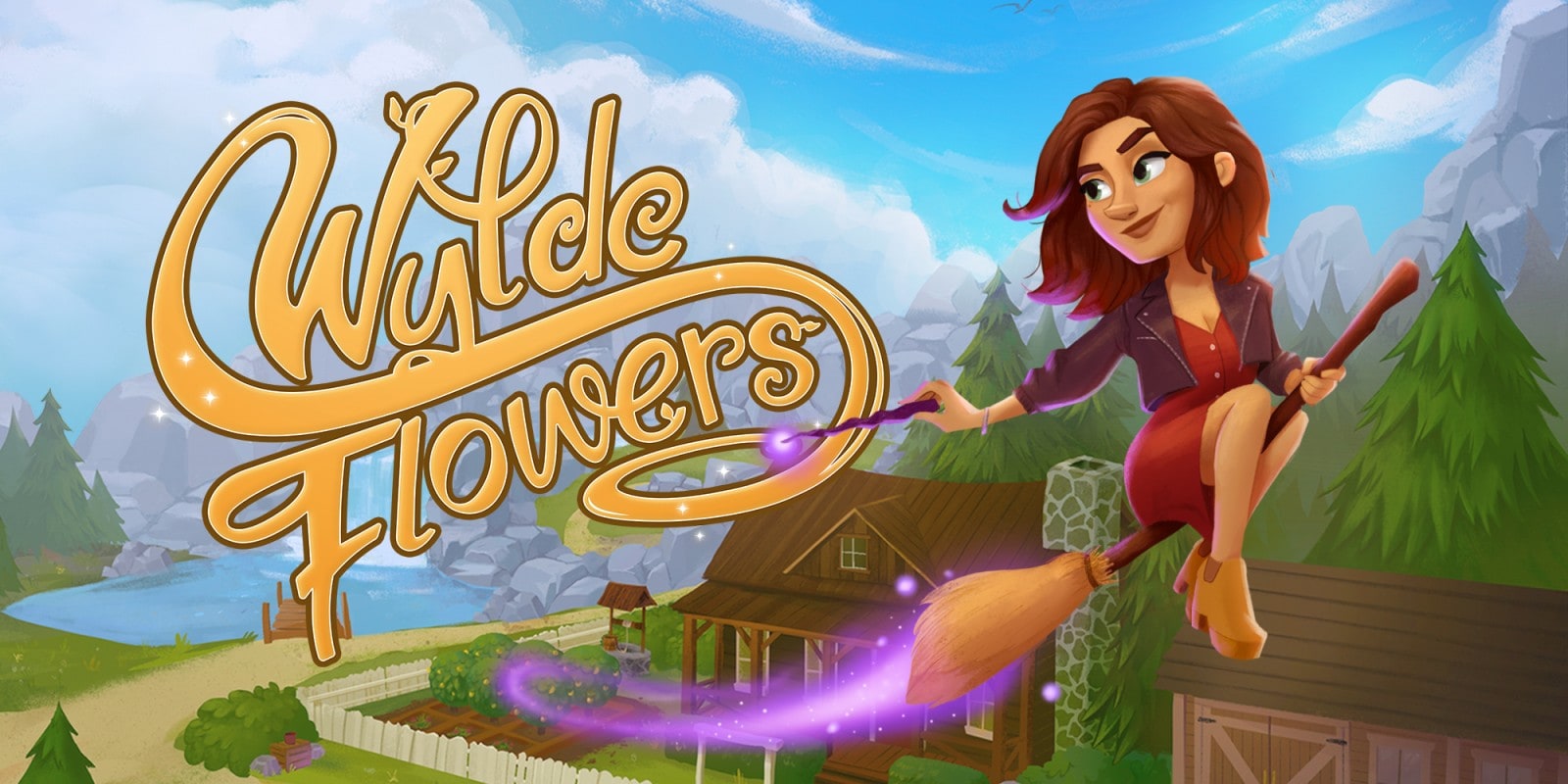 Wylde Flowers
Wylde Flowers is not just one of my favourite LGBTQ+ games of 2022, it's a very good contender to be my Game of the Year. It has everything I like about video games: hot women, a badass female protagonist, sisterhood, and that one unobtainable character you want to romance but the game has decided you can't. Drat.
We're currently living in a time where every slice-of-life farming simulator has to go against a pretty big obstacle: being unique. There's so many out there now like Coral Island, Harvestella, etc that Wylde Flowers needed something that made it different from the crowd, and personally? I think they've managed to do just that. There's only one protagonist with zero customization, which already puts it at odds with most within its genre, but it also gives the game breathing room to tell its very own story: and that story just so happens to be very queer.
– Aimee Hart
---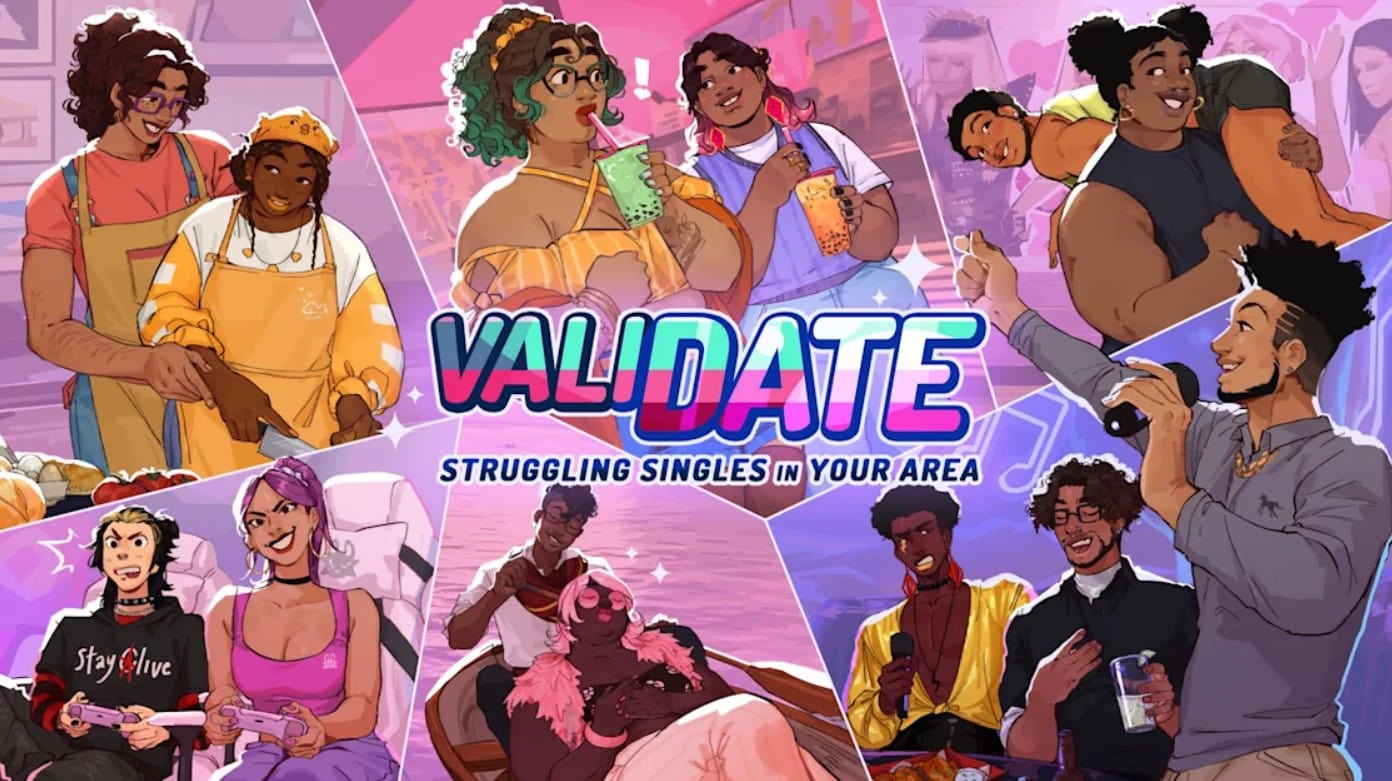 ValiDate: Struggling Singles in Your Area
ValiDate: Struggling Singles in Your Area is a dating sim that embraces the reality of what being a twenty-something looking for love feels like, warts and all. With the exception of excluding actual online dating, this is by far the most authentic depiction of dating in our current era I've ever seen. Each of these characters are flawed and real; it's easy to see yourself or others you know in them. Rather than shying away from that to pursue the usual wish fulfillment of dating sims, ValiDate leans all the way in to provide a heartfelt and often heartbreaking look at what building meaningful connections really entails.
– Ty Galiz-Rowe
---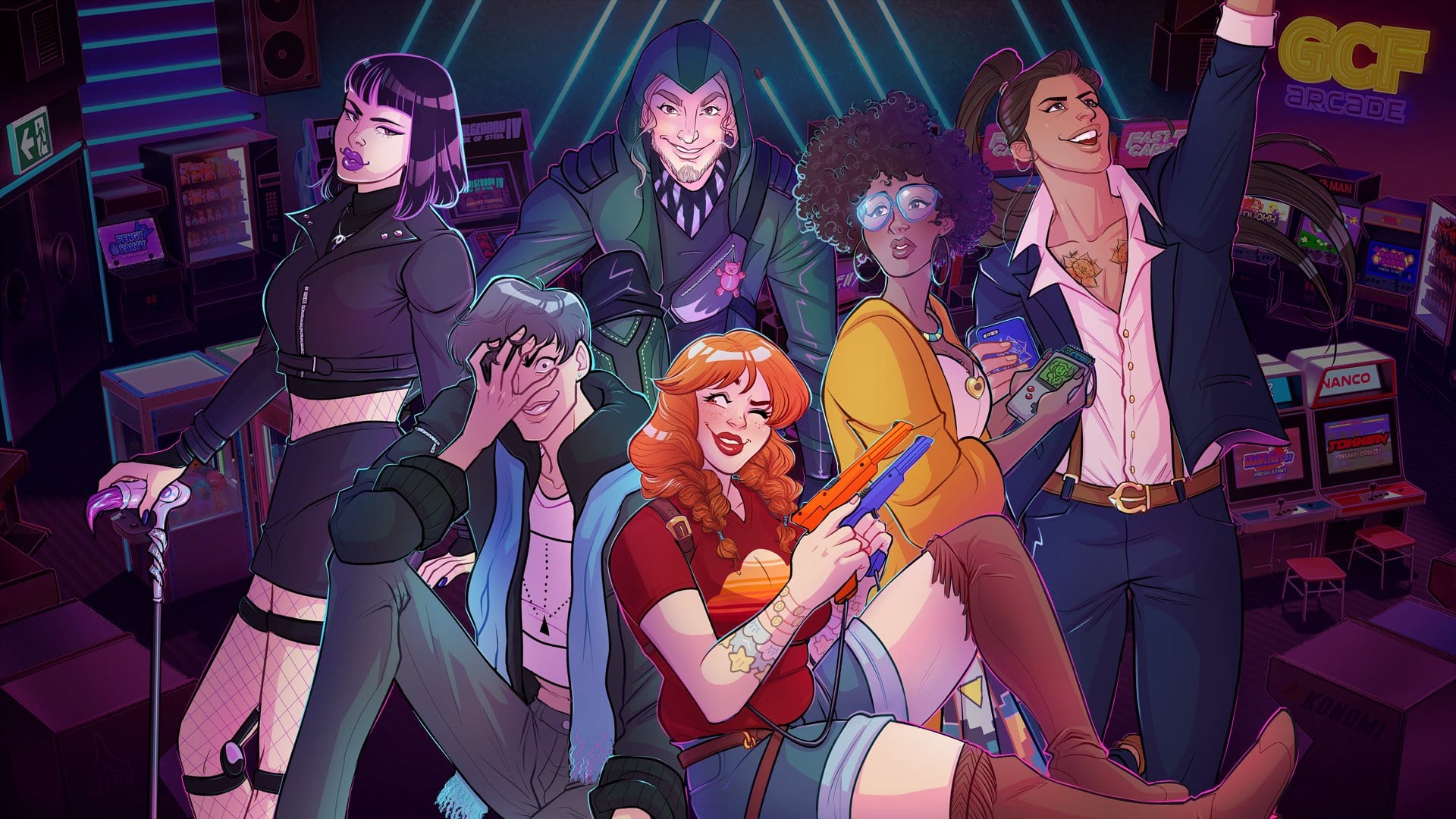 Arcade Spirits: The New Challengers
Arcade Spirits: The New Challengers did what I've always felt is impossible for a sequel to do: be just as good, if not better, than the original. Set in an alternate universe where the video game market didn't crash in 1983, Arcade Spirits: The New Challengers takes on the world of esports, with the player character coming in to manage an esports team and take home that all-important trophy. Along the way they get to know more about their team, all of whom are queer and can be dated if you so choose to go down that route. What I really loved the most about the sequel is Fiction Factory Game's commitment in including more body diversity, as well as polyamorous romance options.
– Aimee Hart
---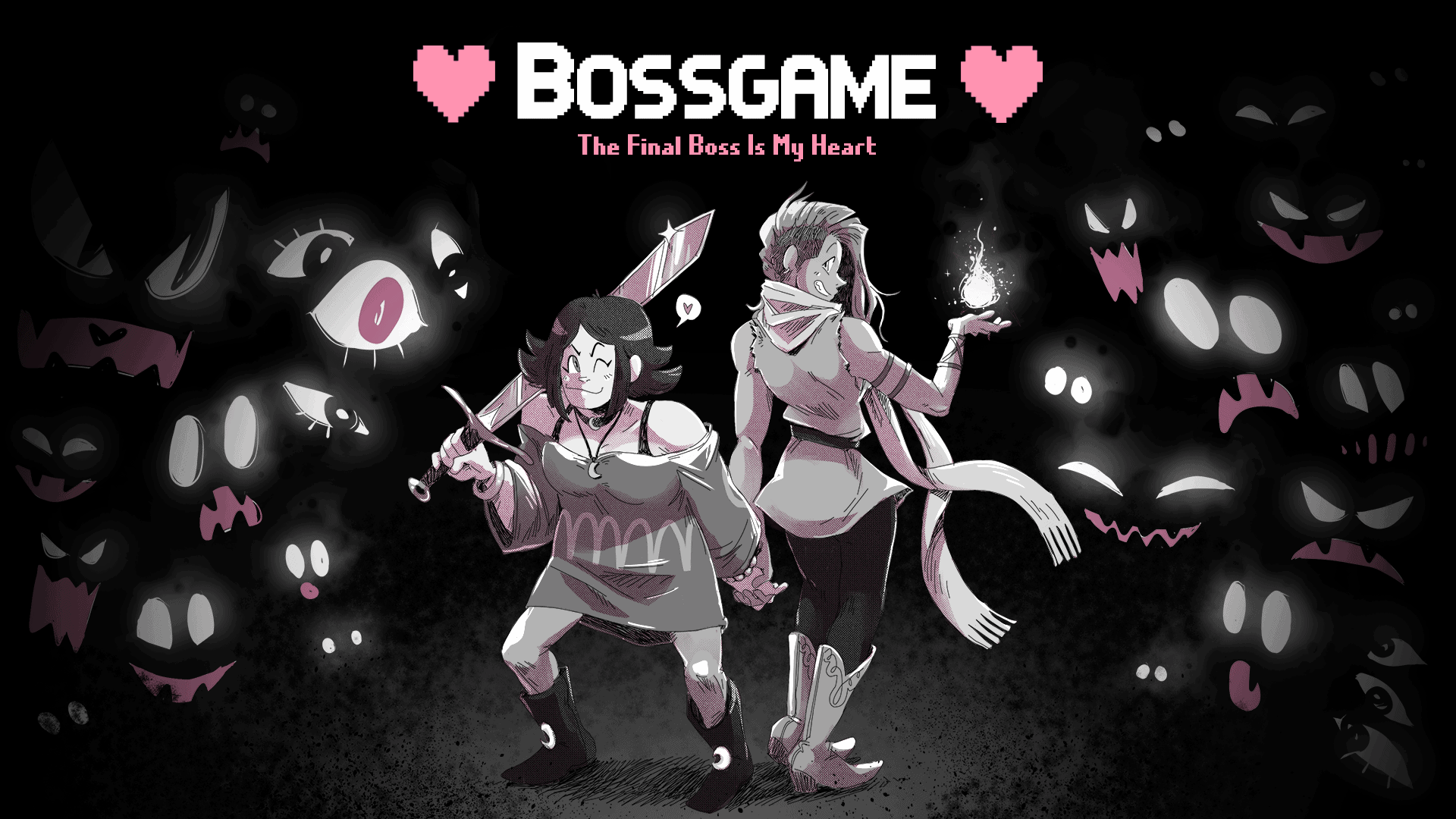 BOSSGAME: The Final Boss is My Heart
The final boss may be your heart in this game, but it also can't be denied that BOSSGAME itself is chock full of heart. If you're looking for authentic representation of lesbians and trans women, BOSSGAME: The Final Boss is My Heart is for you. The gameplay is lightning fast and presents a new challenge with two controllable player characters, instead of just one. Beyond that, the protagonists, Anna and Sophie, are funny, sweet, and feel like real people that are dealing with real challenges, like shitty bosses and trying to make rent.
– Ty Galiz-Rowe
---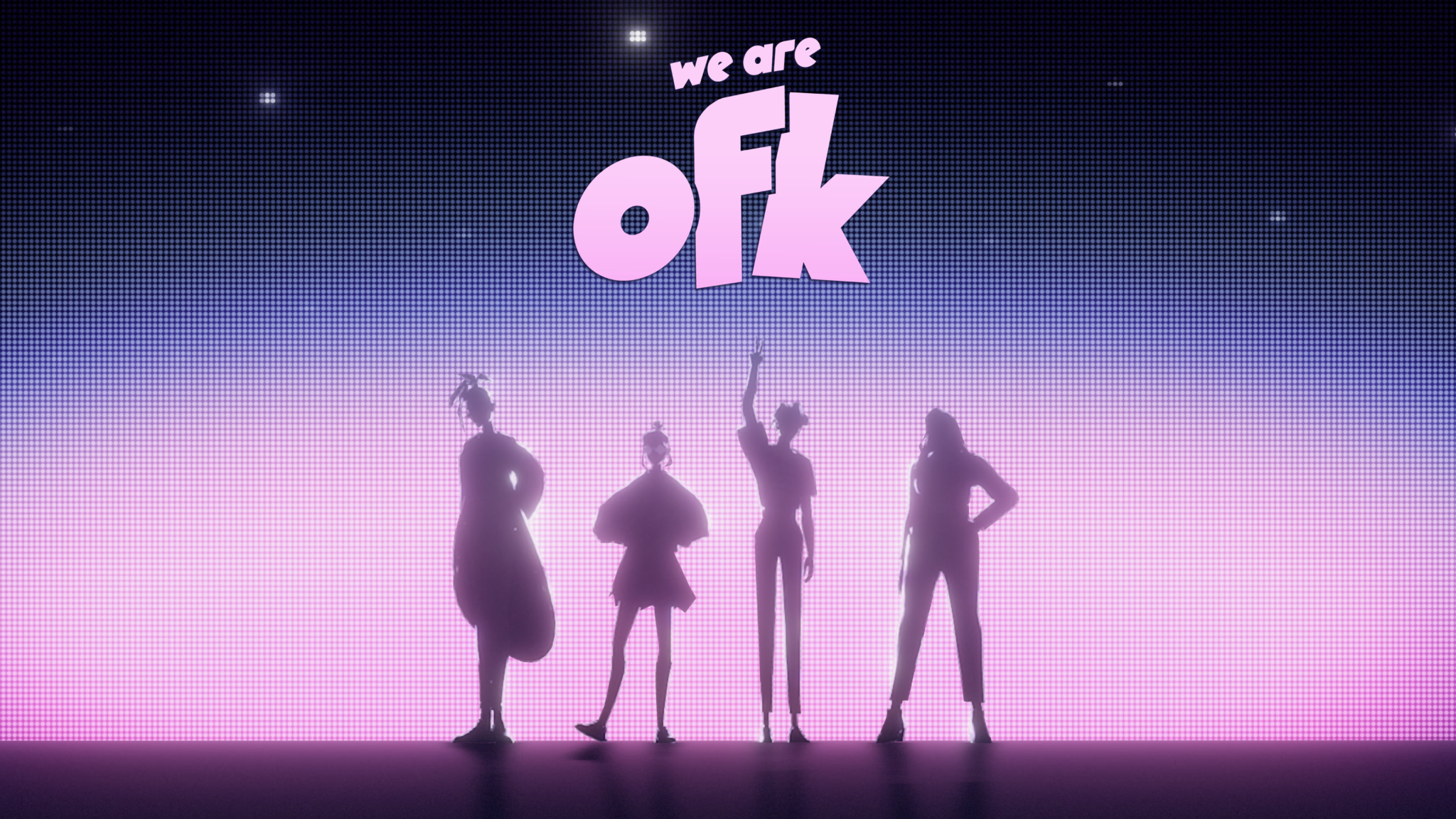 We Are OFK
Ever laughed until you cried, and then cried until you laughed? We Are OFK managed to do this to me with every single episode in their music-orientated biopic, and all because of a queer group of friends that I saw myself in. It's a fun ride from beginning to end, putting you in the shoes of each individual character and allowing you to see what motivates them, their likes and dislikes, and how their background and identity affects their story and the dreams they want to reach. It's a beautiful debut from Team OFK and their music is top notch too.
– Aimee Hart
---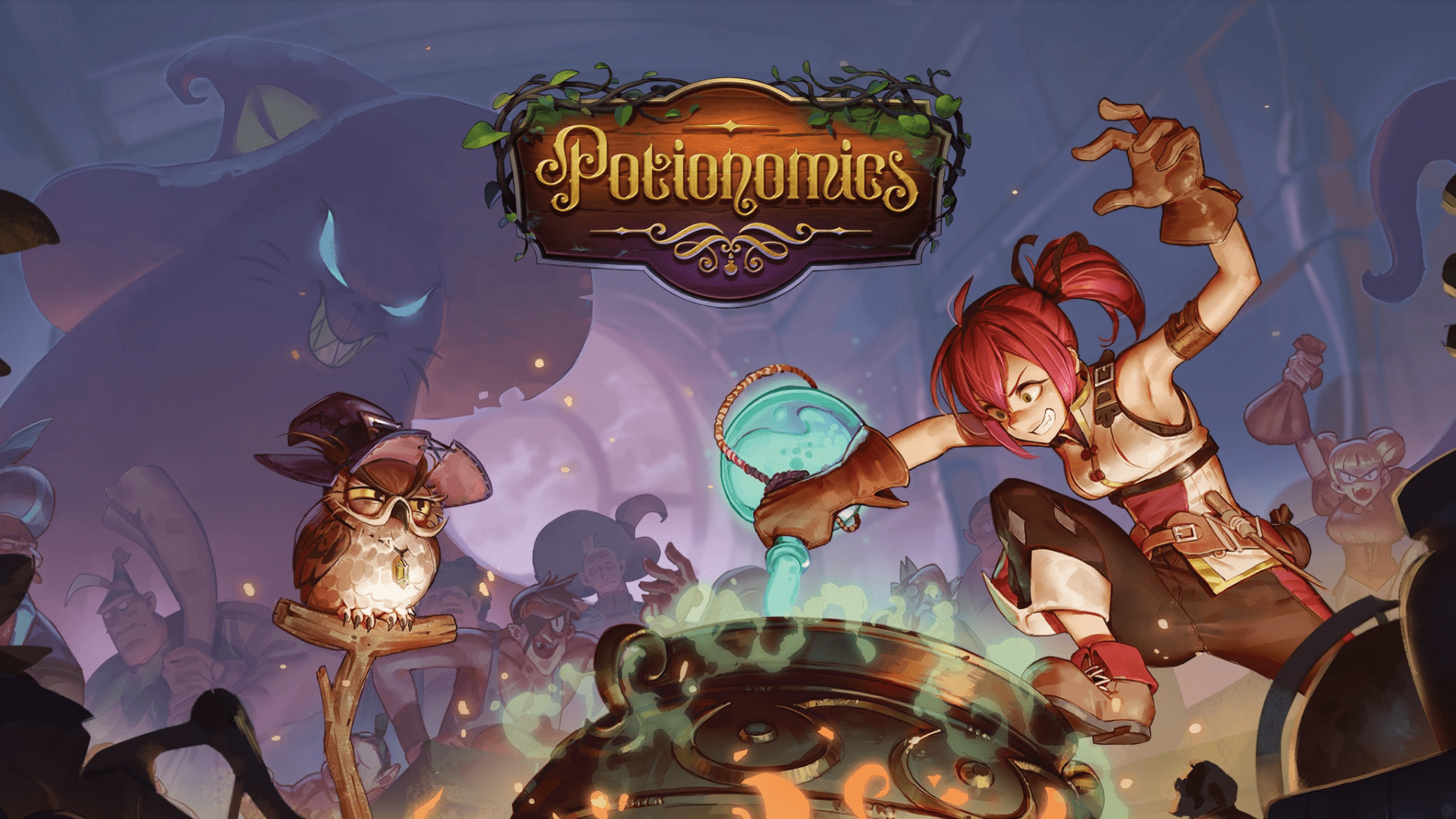 Potionomics
Potionomics rules because it scratches all of my personal gaming itches: deckbuilding, management simming, and romance mechanics. Managing a potion shop on the brink of going under and having to participate in competitions to earn enough money to save it is a great concept, and it plays well, especially now that there's a filter for ingredients. All of the romance-able NPCs are very cute, and there's really someone for every taste, from a hot demon lady, to a beefy walrus man, to a skinny witchy nonbinary cutie.
– Ty Galiz-Rowe
---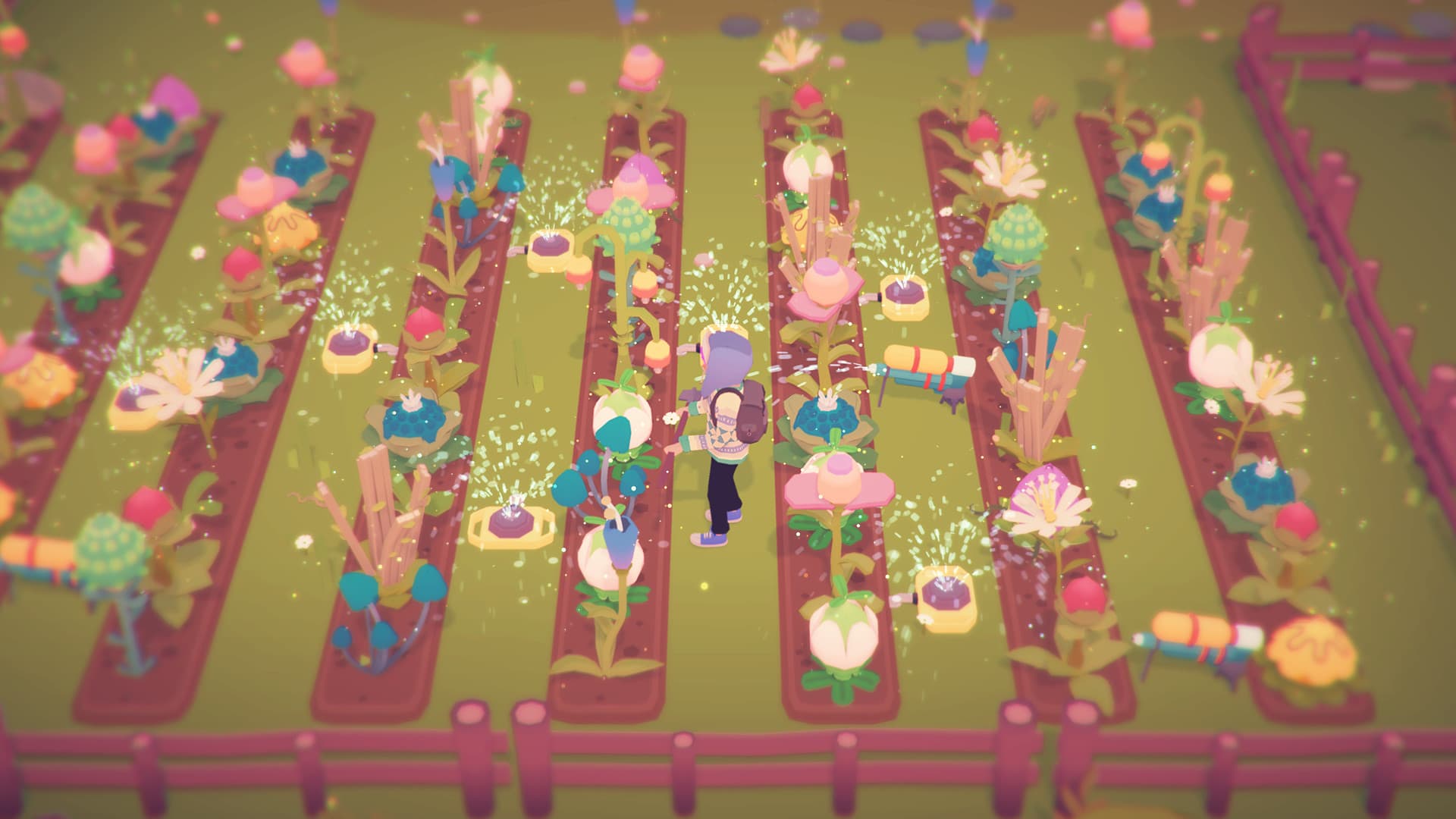 Ooblets
Though maybe a little too silly at times with its naming conventions, Ooblets is a highlight of the year because it's a really well made farming simulator. Along with getting to have pretty much gender-free vibes throughout the game, you also just get to enjoy a farming, crafting, socializing, and exploring loop that feels satisfying and makes brain go brrr.
– Ty Galiz-Rowe
---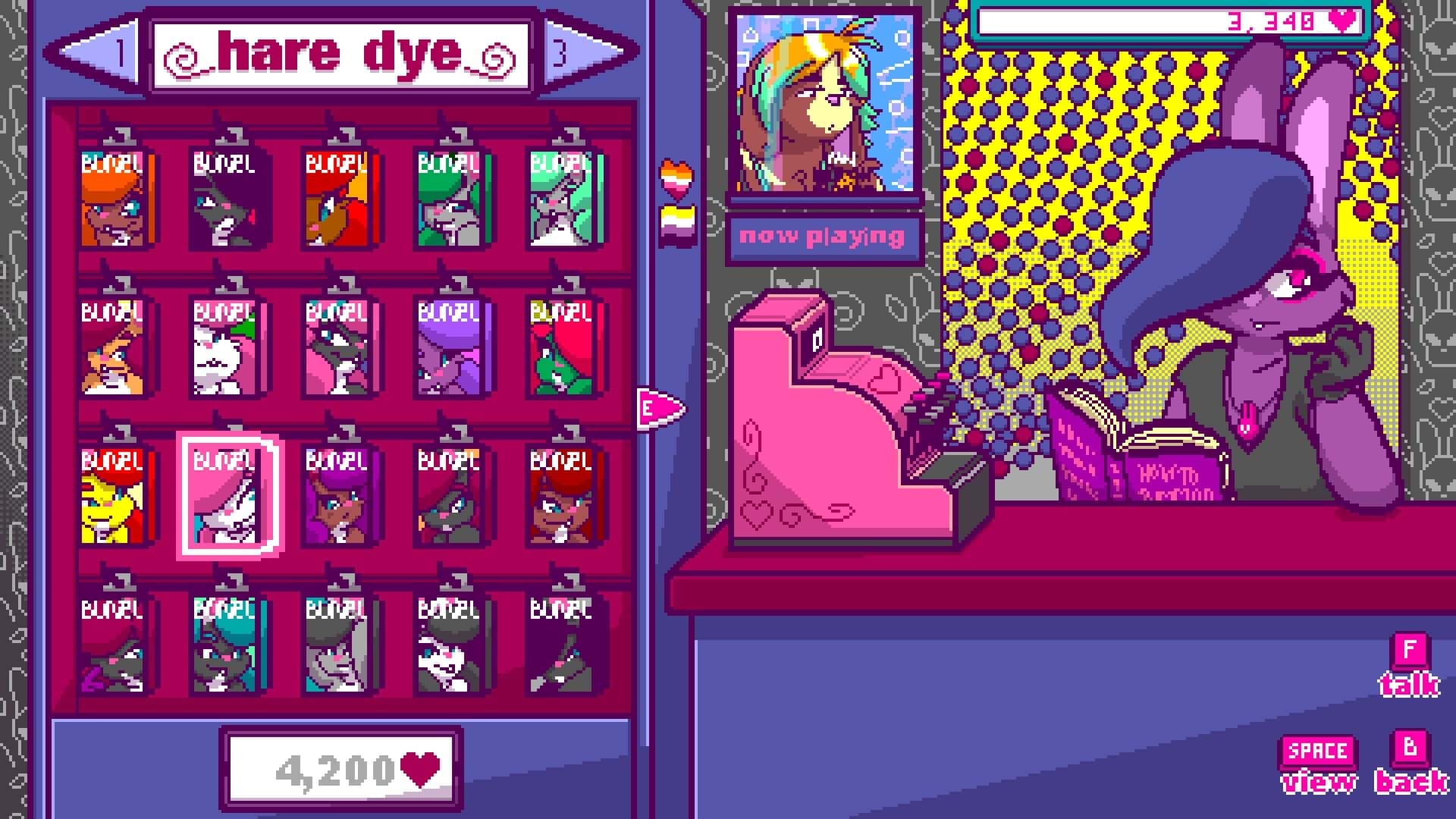 Princess Farmer
Princess Farmer is candy in the best sense of the term. A match-three visual novel hybrid starring a cast of sapphic, anthropomorphic animals, it's just a fun, chill time that's all about good vibes. You, as the titular Princess Farmer, are tasked with getting to the bottom of the mysterious happenings in the woods, and along the way you build relationships with the different critters you meet. The gameplay feels great, and best of all, you can play local co-op with a friend.
– Ty Galiz-Rowe
This story is brought to you by our sister site, Gayming Magazine.