The Bottoming Process by Nicholas Pilapil to hit the Los Angeles stage
IAMA Theatre Company and the Los Angeles LGBT Center present the world premiere of dark comedyThe Bottoming Process by Nicholas Pilapil, developed in IAMA's Under 30 Playwright's Lab.
IAMA associate artistic director Rodney To is at the helm of The Bottoming Process by Nicholas Pilapil, running May 18 through June 12 atthe Renberg Theatre in the Los Angeles LGBT Center's Lily Tomlin/Jane Wagner Cultural Arts Center. Low-priced previews begin May 13.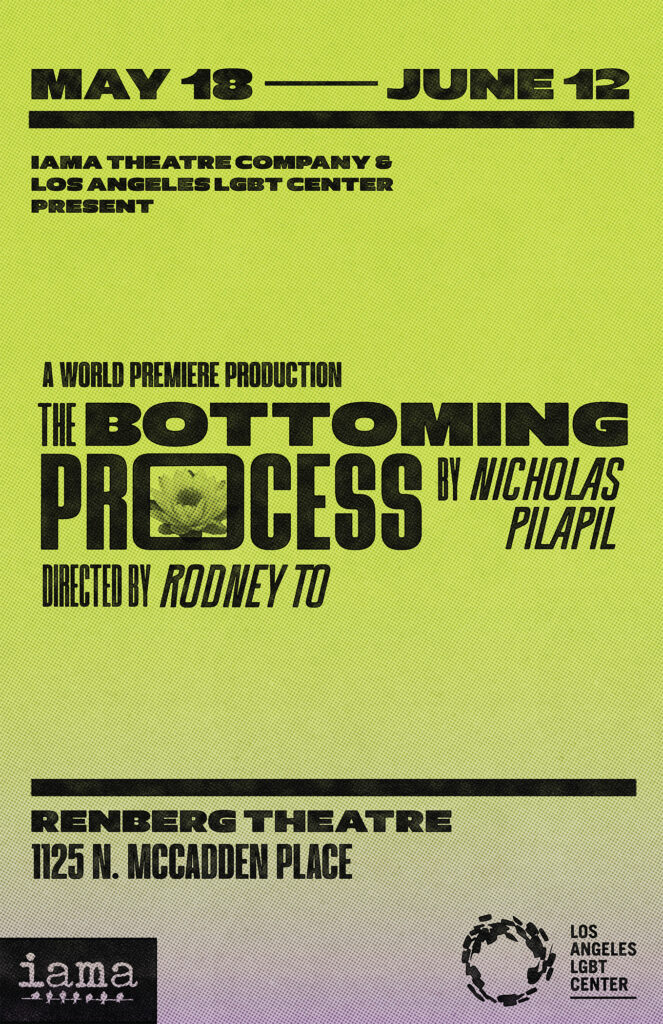 Two writers meet at a shared co-working space and fall in love — or something like it. Milo (Lucille Lortel Award-winning, multiple Drama Desk Award nominated actor George Salazar, Be More Chill, The Lightning Thief, NBC's Superstore) is a fledgling writer who's mostly funny on Twitter. John (Rick Cosnett, The Flash) is a famed novelist. John is nearing middle age, while Milo is flailing through his twenties. John is white — and Milo is definitely not. As they mate, date and cohabitate, they grapple with issues of race, sex, power and the model minority myth, all to find out who's really on top.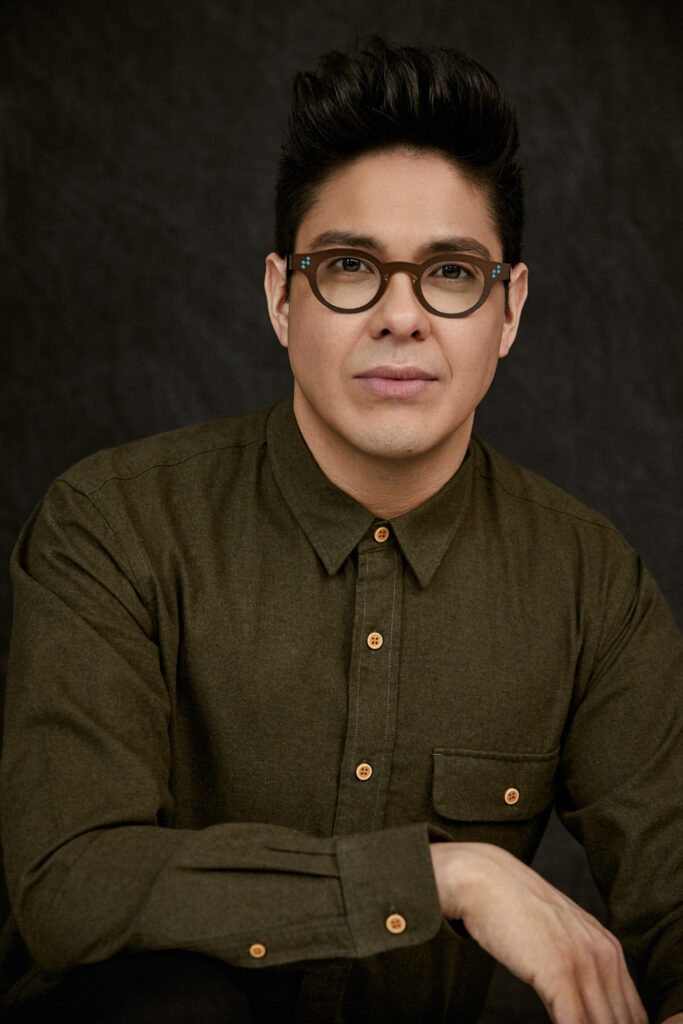 "What does it take to have a successful modern-day relationship?" asks To. "Intergenerational, interracial, and identity politics have been explored in plays before, but the gaps now seem wider than ever because things like social media have come into play. Here we have two seemingly compatible people who love each other, so what keeps getting in the way?"
"The play deals with serious issues, like racial stereotypes and power structures, but in the end it's really a rom-com," says Pilapil.
In addition to Salazar and Cosnett, the cast features IAMA ensemble member Anisha Adusumilli as Charlie, an agent; Asian American theater collective Artists at Play founding member Julia Cho as Rosie, Milo's best friend;and Ty Molbak, who takes on multiple roles.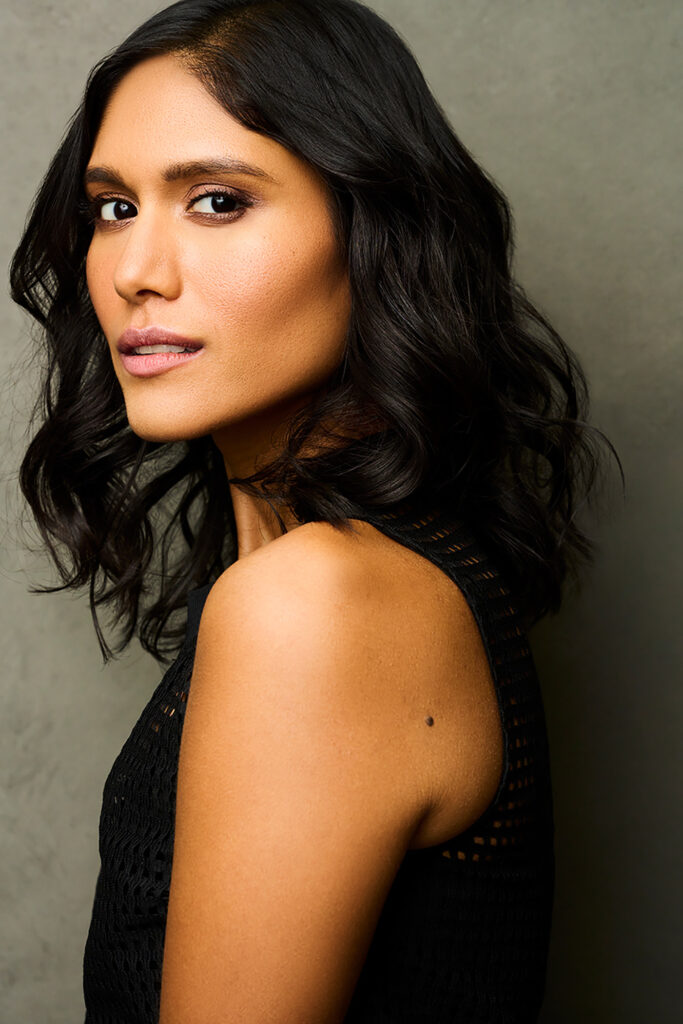 The Bottoming Process was written during the first year of IAMA's Under 30 Playwrights' Lab (since re-branded the "Emerging Playwrights' Lab").
"We saw the potential from the jump," To says. "It's both multilayered and very funny."
The creative team for The Bottoming Process includes scenic designer Christopher Scott Murillo; lighting designer Josh Epstein; sound designer Jeff Gardner; projections designer Nicholas Santiago; costume designer Elena Flores; properties designers Michael O'Hara and Rye Mandel; intimacy director Carly DW Bones; and casting director Jordan Bass. IAMA ensemble member Adrián González is associate director. Tiffany Moon is lead producer, Katharine Means is co-producer, Patricia Sutherland is the production manager, and Court Rhodes is the production stage manager.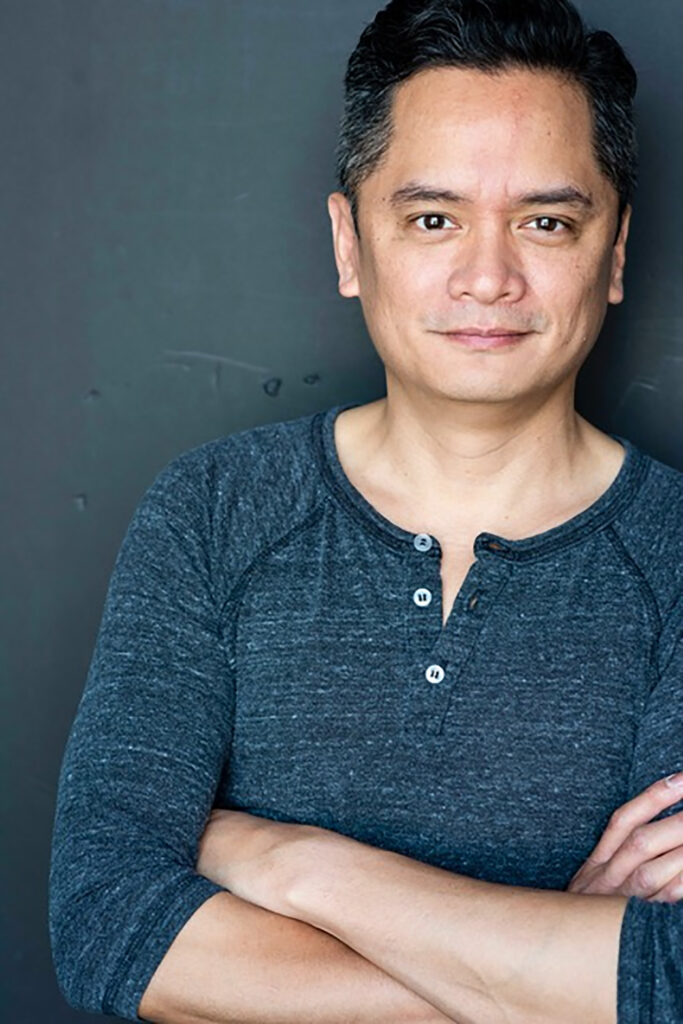 The Bottoming Process is part of IAMA's 2022-23 "Jubilee" season, dedicated to telling stories that give voice to women, people of color, LGBTQIA+ artists and artists of varied physical and cognitive abilities.
Founded in 2007, IAMA is a Los Angeles-based ensemble of artists committed to thecreation and cultivation of new voices and artists that challenge boundaries and take risks, while fostering an inclusive community that inspires theater-makers of future generations. Los Angeles is one of the most diverse metropolitan areas in the world and IAMA's work reflects the new voices and changing attitudes that continue to shape this city, state, country and world. Designated by Playbill as "one of 20 regional houses every theater lover must know," the award-winning company has seen many plays generated at IAMA travel to off-Broadway, including to Second Stage and Playwrights Horizons, then go on to be performed regionally and internationally.
IAMA members have been featured in numerous critically acclaimed TV shows and films as well as in a vast array of theater and live performances on and off-Broadway and across the country. IAMA has been dedicated to developing new plays and musicals by emerging and established playwrights, culminating in over 25 world, West Coast and Los Angeles premieres.
Fifty-four years ago, the Los Angeles LGBT Center made a commitment to build a world where LGBT people thrive as healthy, equal, and complete members of society. Since 1969, the Center has proudly cared for, championed, and celebrated LGBT individuals and families in Los Angeles and beyond. Today the Center's nearly 800 employees provide services for more LGBT people than any other organization in the world, offering programs, services, and global advocacy.
Recognizing the arts as essential to the human spirit, the Los Angeles LGBT Center's Lily Tomlin/Jane Wagner Cultural Arts Center provides a place where the LGBTQ+ community and its friends can meet to appreciate and celebrate the complex vitality of our experience through entertaining and empowering cultural opportunities. With two theaters and two visual art galleries, the Tomlin/Wagner Center is an award-winning producer of the performing and visual arts in the greater Los Angeles area.
The Bottoming Process opens on Thursday, May 18 at 8 p.m., with performances thereafter on Fridays and Saturdays at 8 p.m.; Sundays at 2 p.m.; and Mondays at 8 p.m. through June 12 (dark Monday, May 29). Four preview performances take place on Saturday, May 13 at 8 p.m.; Sunday, May 14 at 7 p.m.; Monday, May 15 at 8 p.m.; and Wednesday, May 17 at 8 p.m. All tickets are $35, except previews, which are $25.
The Renberg Theatre is located in the Los Angeles LGBT Center's Lily Tomlin/Jane Wagner Cultural Arts Center, 1125 N McCadden Pl., Los Angeles, CA 90038.

For reservations and information, call (323) 380-8843 or go to iamatheatre.com.