The Bystanders podcast returns with all-star cast
Dark comedy podcast The Bystanders returns for an eagerly anticipated second season, exploring the intriguing dynamics of the Bystander Effect.
Created by Ash Lendzion and Jaclyn Hales, this female duo masterfully weaves a clever and self-aware narrative, paying homage to the golden age of radio dramas while immersing listeners in a captivating musical score by Tory Cummins. 
The six-episode season follows a group of flawed characters who, having witnessed a tragic incident as bystanders, find themselves kidnapped and held captive by a deranged individual. Amidst their harrowing ordeal, they are forced to rediscover the essence of true friendship, all while playing by their captor's twisted rules.
With an impressive ensemble cast, including Kathleen Turner, Margaret Cho, Beth Dover, Joe Lo Truglio, Jon Gries, Luke Cook, Monte Markham, Darren Criss, Wayne Knight, and the return of Jane Lynch in her role as the Narrator, The Bystanders offers an unparalleled listening experience. This scripted podcast provides a cutting-edge Dolby Atmos Surround Sound experience meticulously designed by Alex Carter and Tim McKeown, transporting audiences deeper into the story. 
"We are excited to bring a new story to The Bystanders series and work with the talented Jane Lynch again and such an outstanding voice cast. The team has come up with an amazing and funny story that was brought to life with this stellar cast and musical score from Tory Cummins that creates one of the best audio, immersive experiences in audio storytelling," said one of the show's writers, Heather Morris.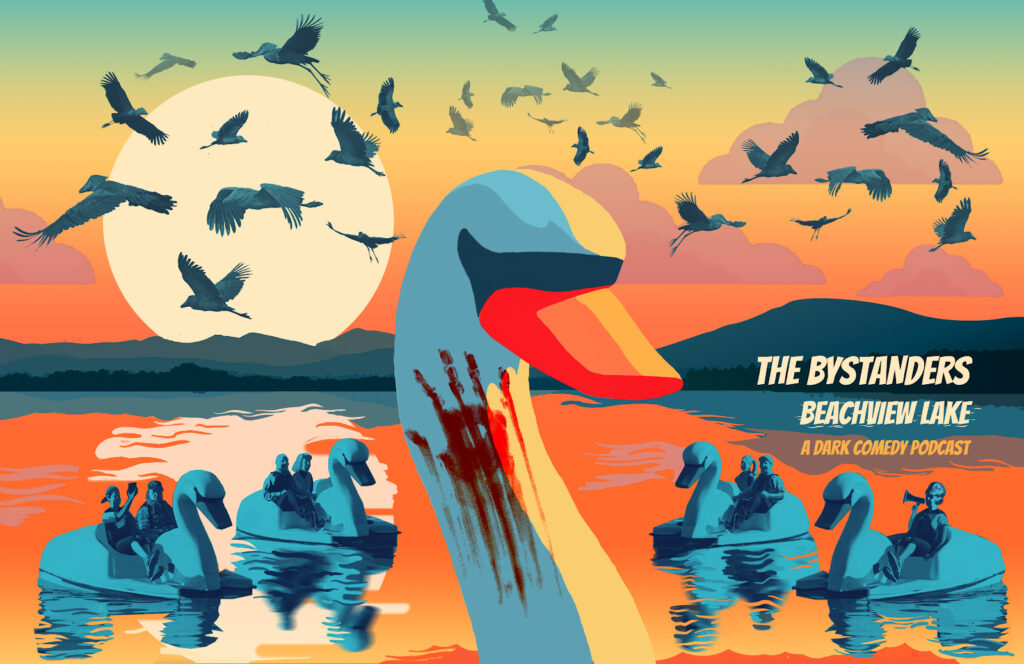 Similar to acclaimed television shows like White Lotus and Fargo, each season of The Bystanders introduces new characters, gripping stories, and thrilling adventures, ensuring an unforgettable journey for listeners.
The Bystanders is produced by Black Label Media (La La Land/Sicario) from an exceptional writing team comprised of Jaclyn Hales, Ash Lendzion, Nick Blair Wilfong, and Heather Morris (Glee), who also serve as Executive Producers alongside Marilee Stafford.
New season available exclusively on Apple Podcasts June 22, 2023 with a paid subscription. Listen to the podcast here.
About The Bystanders
The Bystanders is a unique audio creation by Ash Lendzion and Jaclyn Hales that skillfully explores the complexities of the Bystander Effect through a dark and witty comedy lens. With a star-studded cast, immersive sound design, and captivating storytelling, each season brings listeners on an extraordinary journey of self-discovery and unexpected connections. 
Black Label Media's upcoming releases include the feature film Reptile starring Benicio del Toro and Justin Timberlake. The film hails from prolific music video director Grant Singer making his feature directorial debut, and is slated for release on Netflix.
Follow The Bystanders on: Instagram: @thebystanderspodcast | Twitter: @BystandersPodcast | Facebook: /TheBystandersPodcast