The Jacobs Family Wellness Center provides the LGBTQ+ community with affirming healthcare
LGBTQ+ residents of Rockland, Orange, Bergen and the Lower Hudson Valley in New York now have access to affirming and confidential community based medical care thanks to The Jacobs Family Pride Wellness Center of Montefiore Nyack Hospital.
The hospital itself recently received an evaluation of 95 out of 100 earning the designation of "LGBTQ+ Healthcare Equality Top Performer" in the Human Rights Campaign Foundation's 15th anniversary edition of the Healthcare Equality Index (HEI), a prestigious honor which certainly extends to the services provided at the off-campus Jacobs Family Pride Wellness Center.
Patients can expect top notch treatment and go there for gender affirming hormone therapy and surgical consults, gynecological services, STI screenings, HIV treatment and prevention (including PrEP and PEP), and for many other services specific to our community.
In order to learn more about this incredible resource for the NY queer community, we sat down with Mark E. Geller, MD, the President & CEO of Montefiore Nyack Hospital.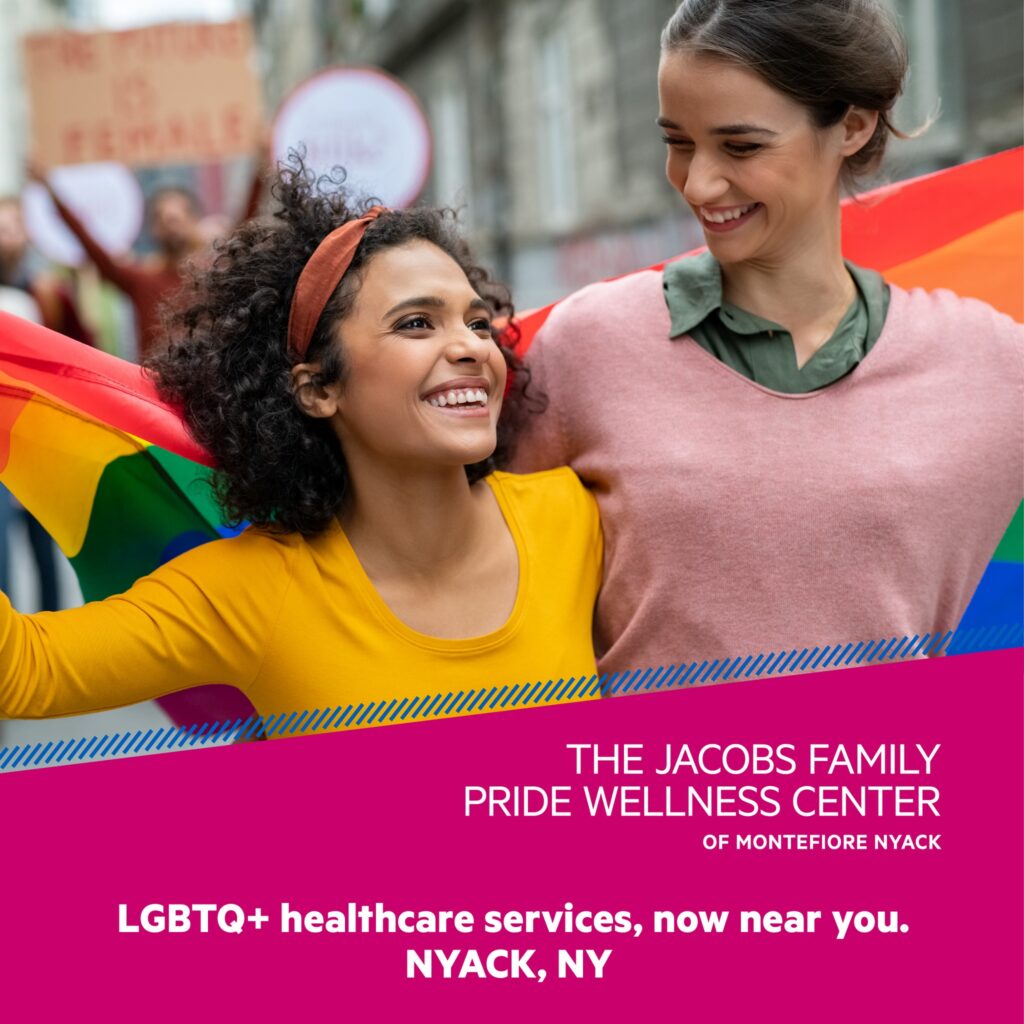 Q40: Hi Mark, thanks for taking the time to chat with us about this incredible Wellness Center for the LGBTQ+ community. Tell me about the name, is there an actual Jacobs Family that is being honored ?
Mark E. Geller (MEG): Mark Jacobs, through his work as Board Chair for the Montefiore Nyack Hospital Foundation, is an ardent philanthropist who has been instrumental in raising millions of dollars in support of the Hospital and the diverse communities it serves. Mr. Jacobs has made it his and his family's personal commitment to improving Montefiore Nyack's services. The Jacobs Family Pride Wellness Center is one example of how his support enables the Hospital to raise the bar for exceptional community healthcare.
Q40: What inspired the hospital to create this wellness center?
MEG: Every person deserves to have access to respectful and humanistic care in a place where they are truly seen and heard, where they feel safe and accepted to receive whole-person care and treatment. At Montefiore Nyack, we do that by treating each patient as an individual and listening to what matters to each of our patients individually and address any voids they may feel in their care.

In 2016, Montefiore Nyack Hospital initiated cultural sensitivity training programs to our staff of about 2,000 employees. One of the most successful programs focused on our LGBTQ+ community. Since then, Montefiore Nyack Hospital has made tremendous strides working with the LGBTQ+ community in providing the most personal and appropriate medical care to all.
Q40: For potential patients, what's the most important thing they should know about the wellness center?
MEG: Until recently, members of the LGBTQ+ community in Rockland County who were looking for health care attuned to their needs often had to travel into New York City. Now they can find medical care tailored to them in an affirming and confidential way at the Jacobs Family Pride Wellness Center of Montefiore Nyack. The mission of The Jacobs Family Pride Wellness Center, at its core, is to ensure all LGBTQ+ patients seeking our services are protected and affirmed by our healthcare providers. Additionally, we focus on health care that goes beyond the physical components – mental health, sexual health and gender-affirming care.
Q40: Do you have any connections with medical centers beyond Nyack? Can you refer people to any of your partners if they cannot travel to you?
MEG: Yes, we partner with the AIDS Center at Montefiore Medical Center, the largest multidisciplinary and multispecialty adult HIV/AIDS treatment and prevention program in New York State, and the Oval Center at Montefiore Medical Center, a community-based specialty clinic in the Bronx, NY that provides state-of-the-art prevention, screening, treatment and sexual healthcare services including comprehensive HIV care aimed particularly at LGBTQ+ young adults. Both centers are based in the Bronx, NY and can refer patients for medical assistance where needed.
Q40: This all sounds amazing Mark. Thanks to you and the team at The Jacobs Family Pride Wellness Center for all your amazing work!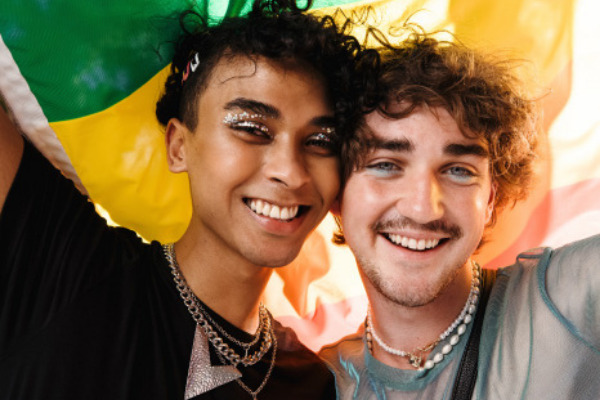 If you or anyone you know in the NY area is in need of medical assistance, we encourage you to reach out to the wellness center. Most insurances are accepted, and they work on a sliding scale for those without insurance. For more information about the center, the staff or to make an appointment click HERE for more information.