The Queen's Gambit is coming to Broadway with Mitski's music and lyrics
Producers of the musical adaptation of The Queen's Gambit, Walter Tevis' best-selling novel which became a record-breaking streaming sensation on Netflix, have announced the show's creative team.
Internationally acclaimed, Academy Award-nominated singer-songwriter Mitski will write the music and lyrics, playwright Eboni Booth (Primary Trust, Paris) will write the book of the musical, and Obie Award-winner Whitney White (Jaja's African Hair Braiding, On Sugarland) will direct. Joining Tony & Anthem Award-winning mini-studio Level Forward (POTUS, How to Dance in Ohio) on the producing team are Tony Award-winning actress and advocate Adrienne Warren (Tina), Prince Fellowship recipient Lawryn LaCroix (POTUS, Mike Birbiglia: The Old Man & The Pool), and Tony Award-winning producer Mara Isaacs (Hadestown).
"Before Level Forward even brought the idea of making a musical of The Queen's Gambit, I was a fan of the Netflix show, and an even greater fan of the original novel. So I was already determined to be a member of this team," says composer & lyricist Mitski. "And then I met Eboni and Whitney, and my determination grew tenfold! I absolutely had to be a part of this! I am ecstatic to get to work with all of these amazing creatives, who've each built beautiful and unique repertoires of their own."
"The Queen's Gambit is a wholly original story about yearning for connection and finding your way in life, no matter the barriers," says book writer Eboni Booth. "I couldn't be more thrilled to explore this world in the company of such extraordinary artists. Musicals are one of my first loves, and I feel so lucky to be tasked with the challenge of bringing Beth Harmon's haunting and inspiring journey to the stage."
"Everyone has desires, hopes, aspirations, and ideas about who they are and what they can offer the world. The Queen's Gambit takes us into a story of a brilliant young woman on the hunt for all these things," says director Whitney White. "It is a story that feels like mine and I'm excited to be a part of this exceptional team creating it anew for the stage."
The producers add, "The Queen's Gambit connects us all in the universal pursuit of becoming the person we are meant to be. Part of our journey is to bring this beloved story to the musical stage, and provide three revelatory artists – Mitski, Eboni Booth, and Whitney White, all at the top of their craft – with a chance to share the captivating world of Beth Harmon with live audiences."
The Queen's Gambit tells the story of Beth Harmon, a scrappy orphan turned once-in-a-generation chess prodigy. As soon as she touches a pawn, her senses grow sharper, her thinking clearer, and for the first time in her life she feels herself fully in control. By the age of sixteen, she's competing for the U.S. Open championship.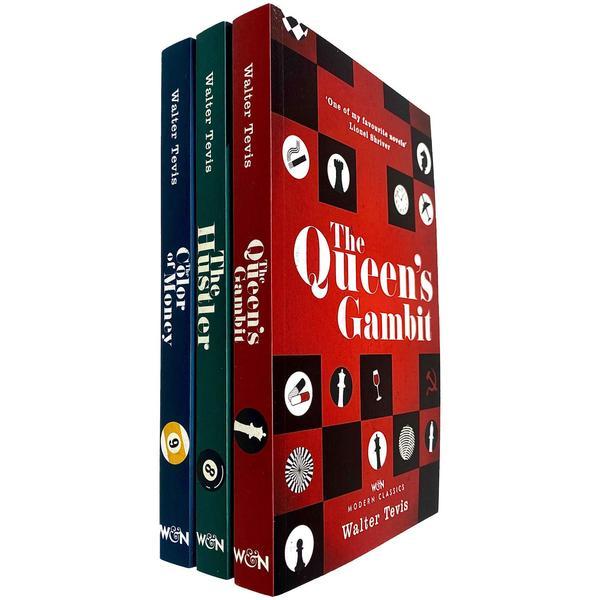 Published in 1983, Tevis' novel became a New York Times Best Seller and was widely acclaimed for its thrilling storyline and the obsessive accuracy surrounding the game of chess. In their book review, The New York Times wrote, "Beth Harmon has the dedication of a Biblical saint, a freak memory and an ability to synthesize and create and blow her little world apart with a kind of startling originality that nobody else can match. That is what chess on its highest level is all about." Netflix's miniseries of the same name, released in 2020, received similar critical acclaim and captured the world's attention, becoming their most-watched scripted miniseries, with over 62 million viewers in the first month alone.
Details about the musical's world premiere production will be announced at a later date. Stay connected to the production here, sign up to receive updates, and follow on social @queensgambitbway.